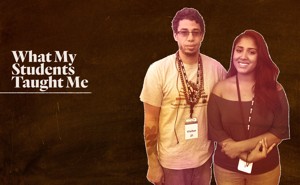 The Student Who Challenged My Teaching On Race
Ismael Jimenez inspired his student to think more deeply—and talk more openly—about identity, and she inspired him to become a better, more patient teacher.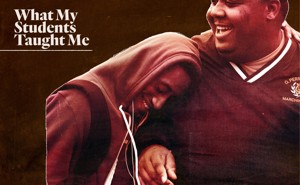 The Student Who Broke My Heart
New Orleans educator Michael Ricks reflects on a charismatic student he lost to violence.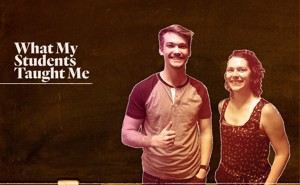 The Student Who Raged Against My Politics
Ashley Lamb-Sinclair and Connor Cummings clashed over their views. Years later, they came to an understanding on what they were really fighting about.
The Student Who Got Away
Part four of our audio series features the author Tracy Kidder and the teacher Chris Zajac reflecting on a troubled student who was ultimately sent to an alternative school.
The Student Who Hated My Happiness
Part three of our audio series brings the high-school English teacher Ann Neary's story about the student Monique Beckford, who thought her optimism was an act.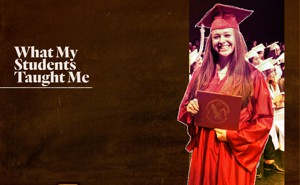 The Student Who Pushed Me to Anger—and Understanding
In the second installment of our audio series, the high-school English teacher Ray Salazar describes his embarrassment after losing his temper in the classroom with Salina Richter.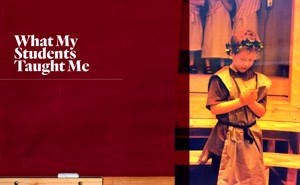 The Student I Couldn't Stand
Matthew Dicks was in his first year teaching second grade when he met Brandon.
How Strict Is Too Strict?
The backlash against no-excuses discipline in high school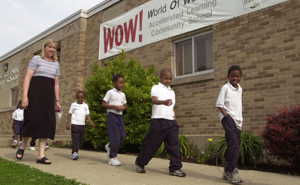 When Outsiders Take Over Schools: Lessons From Memphis
Tennessee's new Achievement District gives control of some public schools over to charter networks, with mixed results.
Does Closing Underperforming Schools Help or Hurt Students?
Those on both sides of the debate believe they're championing civil rights. But there's no one-size-fits-all solution.
The Arcane Rules That Keep Low-Income Kids Out of College
The labyrinth surrounding scholarships and admissions doesn't account for the messy realities of poor families' lives.
In Southern Towns, 'Segregation Academies' Are Still Going Strong
In the 1960s and '70s, towns across the South created inexpensive private schools to keep white students from having to mix with black. Many remain open, the communities around them as divided as ever.