The Student Who Broke My Heart
New Orleans educator Michael Ricks reflects on a charismatic student he lost to violence.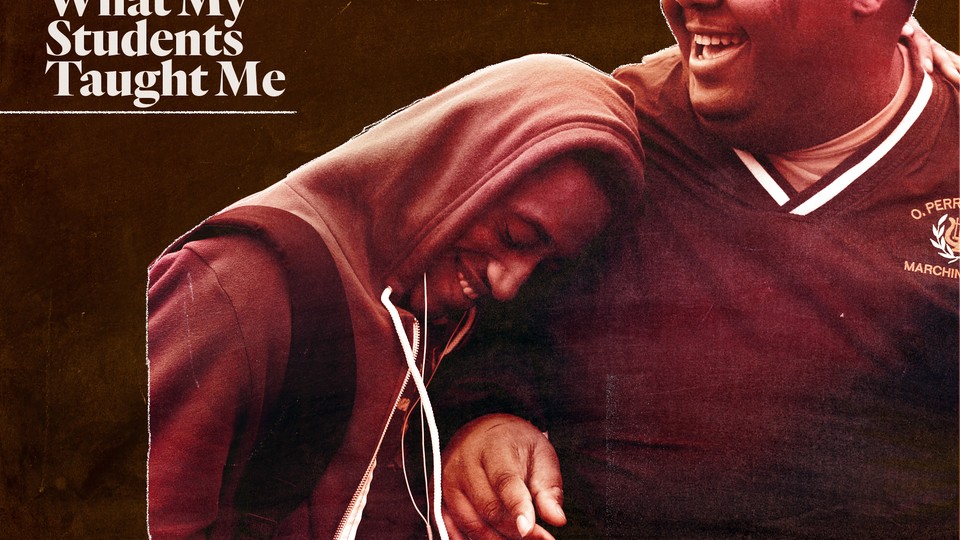 This is the seventh installment in an audio series called What My Students Taught Me. Each episode features a teacher reflecting on a particularly challenging student, whenever possible in counterpoint with the student's version of the same events. Listen to previous installments here or subscribe on iTunes.
In parts of New Orleans, Michael Ricks is a legendary educator—known for his full girth and even fuller heart. Most people just call him "Big Mike." For years, Mike's formal title was academic and behavioral interventionist, although in practice he serves as a combination between disciplinarian, social worker, and friend.
Mike met Cyril, one of his most memorable students, at the middle school where he worked in the years before Hurricane Katrina struck the city. They reunited after the storm at New Orleans' O. Perry Walker High School, where Cyril's friendly antics could usually elicit a laugh from the veteran educator.
Over time, Mike worried increasingly about Cyril getting involved in the drug scene near the city's Calliope Projects, where the student lived. So as leader of the school's Color Guard team (where Cyril was a member) Mike gave the student more and more tasks and responsibilities—all in an effort to keep him out of trouble and away from the drug scene near his home.
Mike breathed a sigh of relief when Cyril eventually made it through high school and his family moved out of the Calliope Projects. So he was stunned one evening not long afterward, when he heard some devastating news about his former student. Listen:
---
Music used in this episode: "Down and Around," Gears Spinning," and "Lucky Stars" by Podington Bear; "Inamorata" and "Cab Ride" by Blue Dot Sessions; "Refraction" by Podington Bear; "Vault" by Jahzzar.          
This project was produced in collaboration with the Teacher Project, an education reporting fellowship at Columbia Journalism School dedicated to elevating the voices of students and teachers.