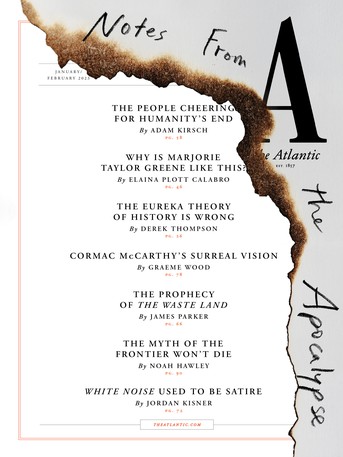 In This Issue
The Progress Report: Why American progress has stalled, the rise of the supertall, and seeing Earth from space. Plus the end of humanity, Marjorie Taylor Greene, solving homelessness, mood swings, Cormac McCarthy, Shirley Hazzard, the return of the Old West, and more.
The Progress Report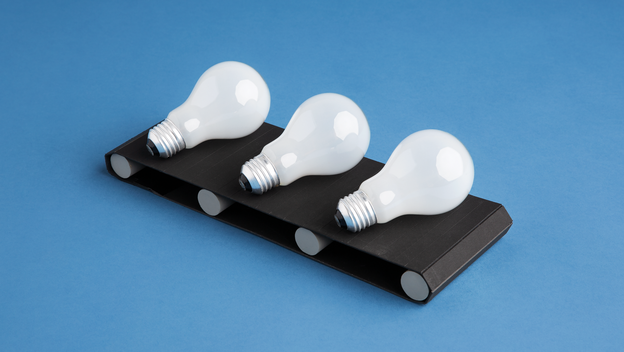 Invention alone can't change the world; what matters is what happens next.

The rise and rise and rise of the supertall skyscraper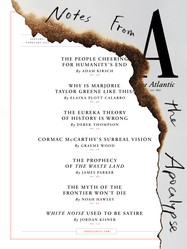 Get the digital edition of this issue.
Subscribers can access PDF versions of every issue in The Atlantic archive. When you subscribe, you'll not only enjoy all of The Atlantic's writing, past and present; you'll also be supporting a bright future for our journalism.
Features
Illustration by Eric Yahnker. Source: House Creative Services.

On the ground in the Georgia congresswoman's alternate universe

Painting by Reynier Llanes. "The Poet," 2021 (oil on canvas, 47 x 36 inches).

A disparate group of thinkers says we should welcome our demise.

Matt Huynh

In our popular culture and in our politics, we're returning to the Old West.
Dispatches
Danielle Del Plato

And why everyone's ignoring it

Illustration by Joan Wong. Sources: Courtesy of the Chi family; Yun Chang; Katherine Hu; Datawrapper.

To my grandmother, and perhaps to the country whose resilience she shares
Culture & Critics
Departments
Katie Martin / The Atlantic

Readers respond to articles in our October and November issues.

Tim Lahan

If you don't like me now, just give it an hour.
Poetry