The Student Who Got Away
Part four of our audio series features the author Tracy Kidder and the teacher Chris Zajac reflecting on a troubled student who was ultimately sent to an alternative school.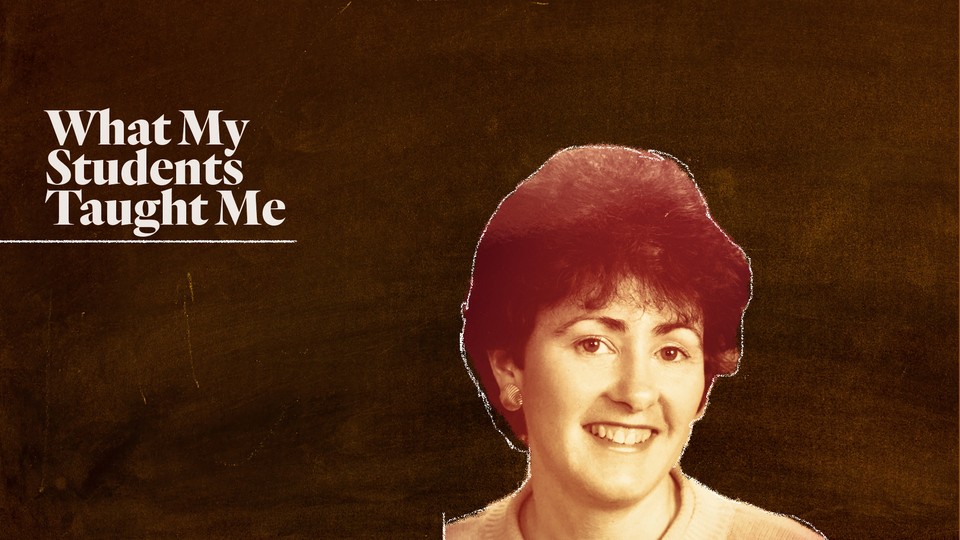 This is the fourth installment in an audio series called What My Students Taught Me, which features teachers reflecting on one of their most challenging students—counterbalanced by the student's version of the same events. What My Students Taught Me will return with a fifth episode in August. Listen to previous installments here or subscribe on iTunes.
Chris Zajac's story epitomizes the mundane heroics of school teaching.
The author Tracy Kidder spent a year following Zajac in the late 1980s, when she was a fifth-grade teacher in an economically depressed section of Holyoke, Massachusetts, known as The Flats. The result was the bestselling Among Schoolchildren, a book that documented in intimate detail the struggles of a teacher who would not give up on her most challenging students.
Those included Clarence, a sweet-faced preteen who wreaked havoc in her classroom on a daily basis: flipping over chairs, interrupting lessons, bullying other students. No amount of scolding and cajoling seemed to make a difference. (Kidder changed the children's names in the book to protect their identities, so Clarence is not the student's real name.)
The school year came to a dramatic climax when a team of education specialists had to decide whether to keep Clarence in Zajac's classroom or send him to an alternative program for troubled students.
Zajac had deeply conflicted feelings about what would be best for Clarence—and for the other 24 students in her class. But the experience taught her lessons, both pragmatic and philosophical, that she carried with her throughout the rest of her long career.
Listen:
---
This project was produced in collaboration with The Teacher Project, an education reporting fellowship at Columbia Journalism School dedicated to elevating the voices of students and teachers. Zoë Kirsch provided reporting assistance for this episode.