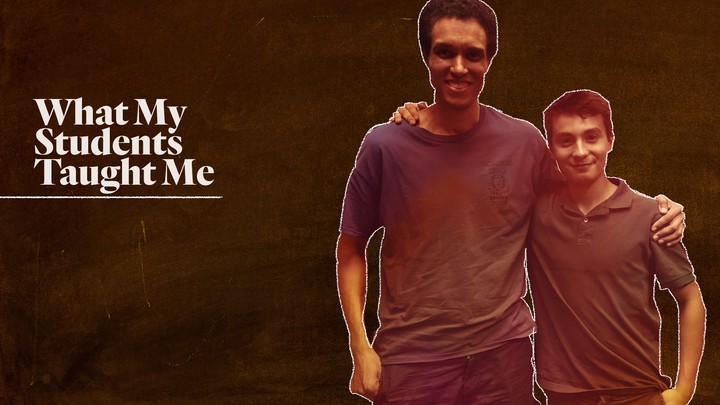 Teacher Jerome White knew from the first moment he met Donald Meyer that the student was a math whiz—and that Meyer was very aware of his natural abilities. White struggled in his first year teaching Donald pre-calculus at New Orleans' Lusher High School to convince the student to focus in class, do his homework, or recognize that he might have something to learn.
"It wasn't a malevolent act on his part," White says. But he "seemed to think he was above it all."
Nonetheless, Donald earned good grades, and after several months of teaching the student, White felt like they hit something of a stride. That was a good thing: White taught all of Lusher's most advanced pre-calculus and calculus classes, and he knew that he would likely have Donald in class for three straight years.
Donald's junior year went fairly smoothly, and he aced his first Advanced Placement calculus exam. But by the start of the student's senior year, everything changed dramatically. Donald was wrestling with a lot of problems outside of school, and he struggled to complete much work at all. White faced a challenge that would have seemed unbelievable just a year earlier: Convincing the math whiz that he could pass math. Listen:
---
Music used in this episode: "Smooth Actor" by Podington Bear; "Blipper" by Podington Bear; "Journeys" by Podington Bear; "Vibe Drive" by Podington Bear; "Encounter" by Podington Bear; "Rumbleseat" by Podington Bear; and "Many Hands" by Podington Bear.
This project was produced in collaboration with the Teacher Project, an education reporting fellowship at Columbia Journalism School dedicated to elevating the voices of students and teachers.
We want to hear what you think about this article. Submit a letter to the editor or write to letters@theatlantic.com.
Sarah Carr
leads an investigative education reporting team at the Boston Globe and is the author of
Hope Against Hope,
about New Orleans schools.
Mallory Falk
is a radio reporter and producer based in El Paso, Texas. She is a former education reporter at WWNO in New Orleans.