Management Won't Fix It
Why journalists are sharing their salaries. And why they previously shared their stories of sexual harassment.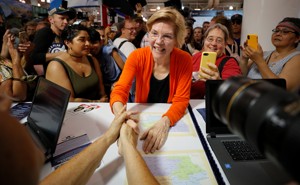 Elizabeth Warren's Radical Idea
She believes that if voters are given the opportunity to support an agenda that's both coherent and compassionate, they will take it.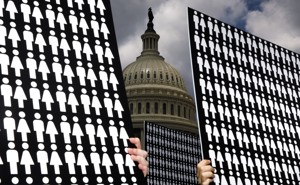 Five Stories We're Watching
Atlantic writers look ahead at gun-control momentum, Kashmir's status change, the secrets of Jeffrey Epstein, and more.
The Jeffrey Epstein–Victoria's Secret Connection
Images of women and girls as thoughtless and hypersexual have contributed to a culture of sexual abuse and impunity.
E. Jean Carroll and the 'Hideosity Bar'
We have become comfortable with the hideous, and are now content to live alongside horrible things.