What Tara Reade Deserves
Her suffering is viewed as a tool for other agendas, rather than as a moral emergency in and of itself.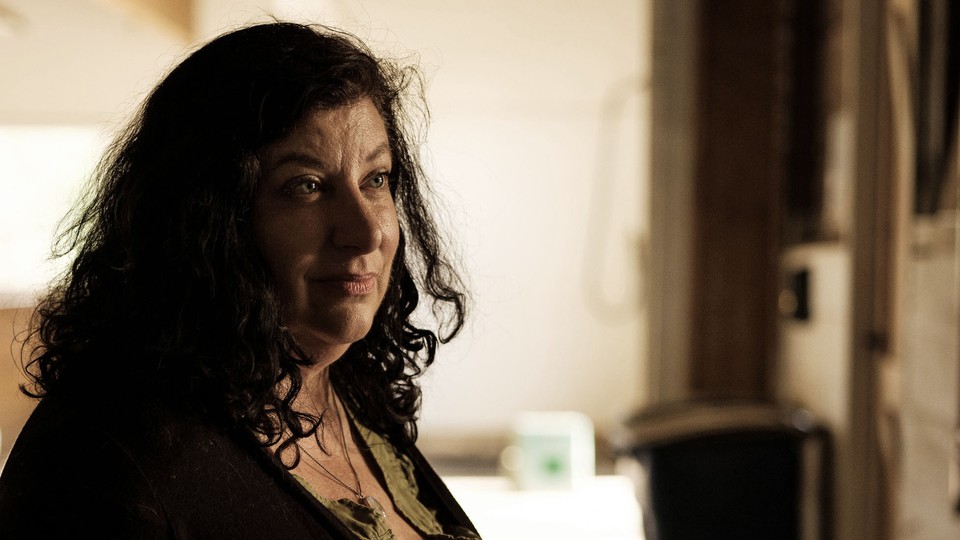 Even given the comparatively strict evidentiary standards applied to sexual-assault allegations, Tara Reade's claim that Joe Biden assaulted her in the spring of 1993, when she was working as an aide in his Senate office, should be taken seriously. Voters and commentators don't have to believe Reade's story, but they do have a responsibility to weigh it carefully, and to treat it with solemnity.
This is not happening. Reade's allegations have sprouted a vile battle between the former vice president's political supporters and opponents, in which principled feminists have few allies. One camp is doing the right thing for what appear to be the wrong reasons, and the other is doing the wrong thing for, if not right, at least more understandable reasons. Neither seems particularly concerned with the plight of survivors, or the systemic nature of sexual violence.
The Biden campaign itself has attempted to say as little as possible about the assault, repeatedly issuing the same scripted denial to reporters. The candidate has directly addressed the matter once, with a somewhat curt denial to Mika Brzezinski of Morning Joe. "It never happened," he said.
Surrogates, mostly women Democratic politicians who have endorsed Biden, have been tasked with cleaning up the mess. Their defenses have sometimes been pained. "So when we say 'Believe women,' it is for this explicit intention of making sure there is space for women to come forward to speak their truth, to be heard," Senator Kirsten Gillibrand, a longtime crusader against sexual violence who encouraged Senator Al Franken to resign when he was accused by multiple women of groping them, said. "And in this allegation, that is what Tara Reade has done. She has come forward, she has spoken … Vice President Biden has vehemently denied these allegations, and I support Vice President Biden." Biden opponents have used Gillibrand's credentials to allege hypocrisy in the #MeToo movement; Biden supporters have used them as a moral shield. In situations such as these, questions about a man's behavior suddenly become a referendum on women's characters, and it is women's reputations, not that of the man in question, that somehow always wind up suffering.
Rank-and-file Biden supporters, along with the liberal and anti-Trump commentariat, have been much more aggressive in their attacks on Reade. They have smeared her as a quack or a plant; to discredit her, they have pointed to her support for Bernie Sanders in the Democratic primary and a weird, since-deleted Medium essay she wrote praising Vladimir Putin, although feminists have spent much of the past three years explaining that such non sequiturs do not diminish a woman's testimony. Darkly, Reade has also been cast as suspicious because for a time she lived under another name—a step she took in response to a domestic-abuse situation. Reade has received death threats, in addition to the usual slew of disbelieving and cruel missives. Even journalists covering her story have come under fire. New York magazine's Rebecca Traister received threatening texts after publishing a piece on Reade. When the MSNBC host Chris Hayes devoted a segment on his show to the allegations, activists on Twitter called for him to be fired.
This kind of vitriol is supposedly justified by the moral imperative of denying Donald Trump a second term. But the argument that Reade's allegations must be refuted lest the country reelect Trump is undermined by Trump's presidency in the first place: If an allegation of sexual assault by the candidate were enough to fatally harm a campaign, Trump would never have become president at all. Meanwhile, survivors are seeing members of the political party that is more amenable to women's rights disbelieve a story of assault, and smear the accuser—as if #MeToo had never happened.
Nor can these survivors find comfort in the actions of Biden's opponents, who have taken on the issue of sexual assault with conspicuously convenient timing, understanding the gravity of sexual violence just in time to use the suffering of survivors for their own ends.
On the right, the pro-Trump Fox News has covered the accusation dramatically more than any of the other major cable-news networks, and conservative online outlets including The Daily Caller have also focused their attention on the story. Publications and commentators that had previously been sneeringly contemptuous of the #MeToo movement are suddenly deeply concerned with women's safety and dignity, now that this concern could hurt Trump's rival. Fox's Tucker Carlson used Reade's accusation to expand upon the evils of Hillary Clinton; other commentators on the right seized upon what they saw as Reade's credibility to claim that Christine Blasey Ford was less credible in comparison. This bizarre pitting of two allegedly victimized women against each other makes no sense if your concern is the systemic violence committed by men against women, or women's full and dignified participation in the democratic process. But it makes perfect sense if your aim is to use these women as cudgels, vindicating your political allies and damning your enemies, all at once.
Some Sanders supporters have also turned Reade's accusation into a political weapon. The senator's former national press secretary has engaged in a days-long campaign calling for Sanders to replace Biden as the nominee. Although Sanders has ended his campaign and endorsed Biden, his former aide appears to be trying to achieve what the campaign failed to at the polls via the exploitation of Reade's pain. Meanwhile, the Canadian environmentalist Naomi Klein, a Sanders backer, took the allegation as an opportunity to voice personal grievances. "Lots of the prominent feminists now telling us patriarchy gives them no good choices are leaving out an important choice they had," she tweeted. "They were all asked to stand with Feminists for Bernie. Most refused." Feminists for Bernie was a petition that Klein helped circulate. The tweet seemed to suggest that the horror of having two men accused of sexual assault at the top of the presidential ballot could be blamed not on patriarchy, or even on the allegedly violent men themselves, but on women who voiced insufficient enthusiasm for Sanders.
Those who want to keep Biden from becoming president have taken on Reade's claim as their cause, using her as a symbol of the Democratic Party's hypocrisy. Those who want to make Biden president have taken their understandable desire to defeat Trump as license to indulge in some frankly sexist dismissiveness. So we have, on the one hand, opportunists who see the suffering of survivors as important primarily for what it can mean about the reshuffling of power among men. On the other hand, we have nihilists who feel that women's suffering matters only when it is politically useful to care about it. On both sides, people are trying to profit from Reade rather than standing with her. On both sides, women's suffering is viewed as a tool for other agendas, rather than as a moral emergency in and of itself.
In a just world, an accusation like this would end a campaign, or at the very least, Reade would get the fair and independent investigation that she is asking for. In a just world, Biden's opponents would feel remorse and regret for what Reade says she has been through—not glee at what her suffering can accomplish for them. In a just world, Trump's confession to sexual assault in the Access Hollywood tape would have cost him the 2016 election, or one of the dozens of sexual-assault allegations against him would have cost him his presidency. In a just world, no American woman would have to walk into a voting booth in November faced with a choice between two men accused of assault. And in a just world, women's suffering would not be taken up or ignored in furtherance of other agendas, but would command the respect of an independent moral cause. This is not a just world.