Netanyahu Is Fighting Ghosts
The Israeli prime minister is running against a left that no longer exists.
The Real Dispute Driving the Israeli-Palestinian Conflict
A cycle of denial has defined the shared existence of neighboring peoples for seven decades.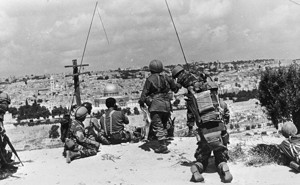 The Astonishing Israeli Concession of 1967
In a triumphant moment, Israel's flag was hoisted over the newly conquered Temple Mount—then quickly taken down.