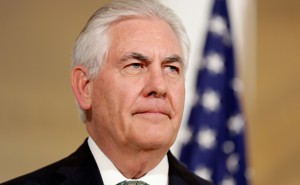 Why the Russians Aren't Likely to Break With Assad
U.S. Secretary of State Rex Tillerson has arrived in Moscow with a near-impossible mission.
Trump's Big Test in the Middle East
The president-elect will encounter a region convulsed by change.
The U.S. Should Focus on Asia: All of Asia
Washington's renewed attention to East Asia shouldn't come at the expense of the rest of the continent.