The Great Wall of Texas: How the U.S. Is Repeating One of History's Great Blunders
Today's immigration debate has an eerie precedent in the mistakes that brought down great empires from Rome to Britain.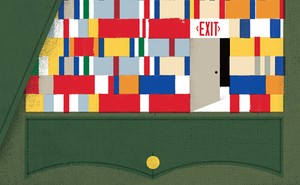 Why Our Best Officers Are Leaving
Why are so many of the most talented officers now abandoning military life for the private sector? An exclusive survey of West Point graduates shows that it's not just money. Increasingly, the military is creating a command structure that rewards conformism and ignores merit. As a result, it's losing its vaunted ability to cultivate entrepreneurs in uniform.