'Going to the Woods Is Going Home'
What better essay to read on Earth Day than one by the father of modern American environmentalism?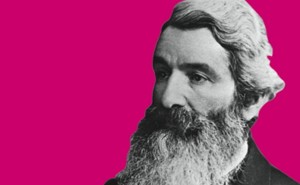 The American Forests
In decrying the destruction of woodlands by loggers, settlers, and industrialists, Muir, the father of America's conservation movement, advanced the notion that natural resources ought to be preserved—an idea that spawned vast new parks as well as the creation of the U.S. Forest Service.
The Fountains and Streams of the Yosemite
"All the streams are in flood and the birds are singing, and the landscape is glowing in a deep calm enthusiasm, like the face of a god."
The Wild Gardens of the Yosemite Park
"Nature, like an enthusiastic gardener, could not resist the temptation to plant flowers everywhere."
The Forests of the Yosemite Park
"Since Emerson was so soon to vanish, I concluded to stop with him. He hardly spoke a word all the evening, yet it was a great pleasure simply to be near him, warming in the light of his face as at a fire."
The Yosemite National Park
"All the world lies warm in one heart, yet the Sierra seems to get more light than other mountains."
Among the Birds of the Yosemite
"No wonder he sings well, since all the air about him is music."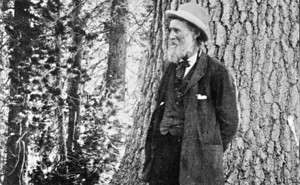 The American Forests
"God has cared for these trees, saved them from drought, disease, and avalanches; but he cannot save them from fools—only Uncle Sam can do that."