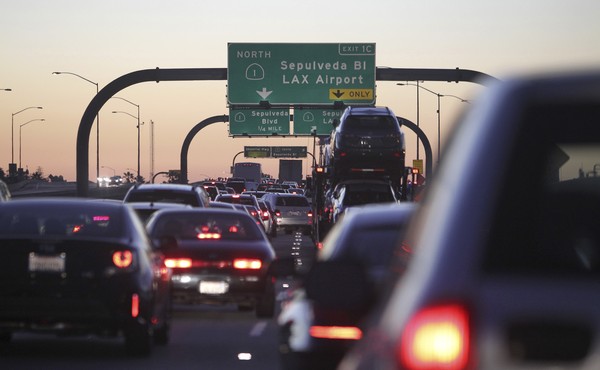 The End of the 'Waze Left'
The company behind the navigation app is looking for a way to reduce its signature treacherous left turns.
Stopping Work to Watch the World Cup: A Lot of People Do It
If telephone data from the time during last week's U.S.-Germany match is any indication, business will be put on hold during this afternoon's game.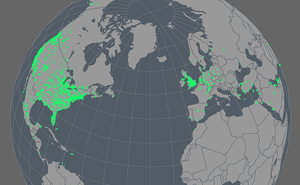 The World of Starbucks, Mapped
No matter where you are on the planet, you're never more than 5,000 miles from a Starbucks.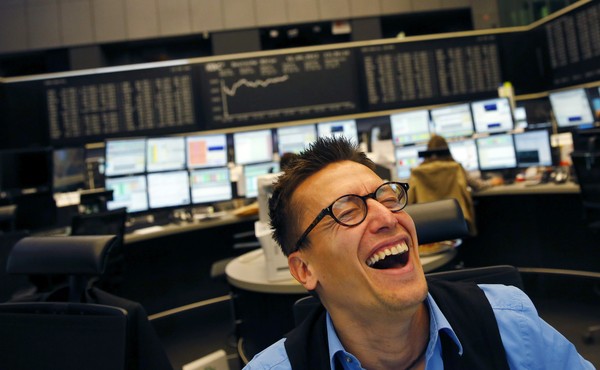 Take $1,000, Trade Once a Day, Make $264 Billion—You Could Have Done It in 2013
If you can send any article back in time to December 31, 2012, make it this one.
The Melting Arctic: Northern Sea Route Shipping Has Already Quadrupled Last Summer's Record
This is just the beginning. Over the next couple of decades, traffic could be up 30-fold and ships could be moving a full quarter of the Asia-Europe trade through the Arctic.
A Map of All the Flights Snowden Could Take Without Being Extradited
The U.S. has bilateral extradition agreements with 107 countries. Here are all of the places Snowden could still go.
The New Pope at a Glance: The Francis I Rookie Card
Some essential info on the new pontiff
Study: People Claiming to Work More Than 70 Hours a Week Are Totally Lying, Probably
The more hours that people work, the more they exaggerate.