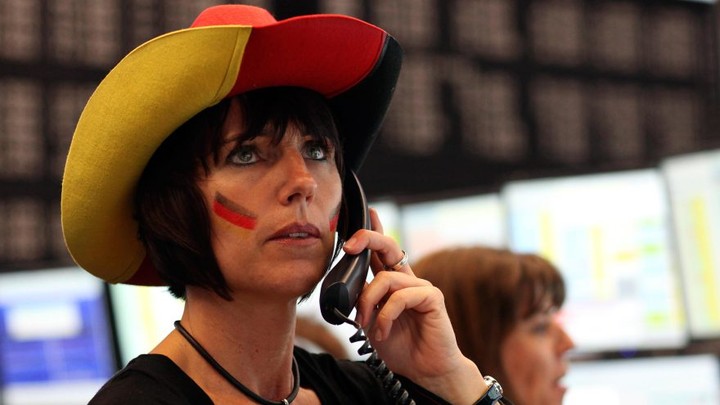 The U.S. Men's National Soccer team plays Belgium in the World Cup today at 4 p.m. If the team captivates Americans as it did during its last match, you can expect business to slow significantly this afternoon.
Using conference calls as a proxy for productivity, the impact of a World Cup match on U.S. business is clear.
---
Conference calls during U.S.-Germany match   
---
Call volume (as in the aggregate duration of them, not their loudness) on U.S.-based conference calls provided by InterCall was down 7 percent during last week's U.S.-Germany match, compared to the seven days before, according to data provided by the company. In the last moments of the game, call volume was 11 percent less than the previous week—a sizable drop in calls, considering InterCall averaged 1.2 million hours of conference calls a day in 2013.
The draw of the soccer field is not just affecting the private sector. It's delaying the work of the U.S. government too. President Barack Obama implied as much to George Stephanopoulos while they watched the U.S. lose to Germany aboard Air Force One: "We had elements — which I won't detail — of our foreign policy that have been shaped around the World Cup," he told the ABC news host. "Phone calls, meetings, initiatives we had to think about."
We want to hear what you think about this article. Submit a letter to the editor or write to letters@theatlantic.com.
David Yanofsky
is a reporter creating data driven graphics and features for Quartz.