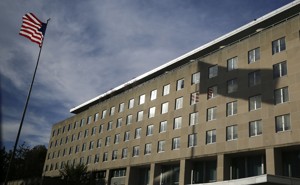 Trump's Bureaucratic Arson
The real threat to democracy comes not from an imagined deep state, but from a weak state of hollowed-out institutions and battered and belittled public servants.
We Led Successful Negotiations With Iran. Trump's Approach Isn't Working.
Coercive diplomacy has worked before, but coercion without diplomacy will not.
How the U.S.-Russian Relationship Went Bad
An American diplomat tells the inside story of Yeltsin, Putin, and opportunities lost.