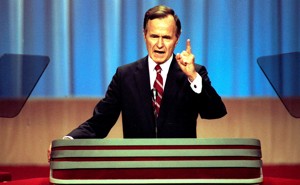 Why George H. W. Bush Struggled to Connect With America
The modern presidency has often been judged by how well the president speaks to the American people. Still, Bush seemed uncomfortable with the kind of communication required of the nation's executive.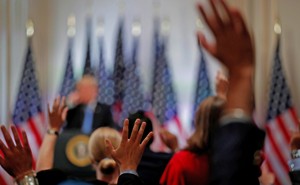 He's Going to Get Reelected, Isn't He?
The president's press conference showcased what his critics hate about him—and what his supporters love about him.