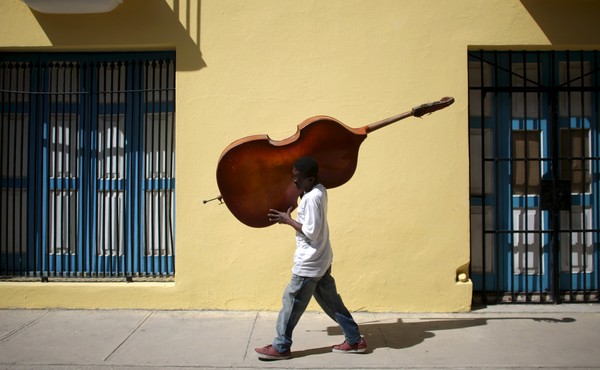 Guerrilla Marketing: How Cubans Work Around a National Ban on Advertising
In Havana, advertisers worry about attracting ​too much​ attention.
Just How Much Is Sports Fandom Like Religion?
It's more than just hero worship: Pro sports teams are symbols that communities gather around for identity and unity.
'The Real Mitt Romney' Is Funny, but Is It Art?
Yes. Hugh Atkin's political mash-up videos cleverly satirize not only politicians, but the state of public discourse.
'The Greatest Movie Ever Sold' and the Future of Product Placement
Morgan Spurlock's latest film lampoons our brand-infused culture—but what lies ahead for advertising is no laughing matter
Jared Lee Loughner and the Rise of Anti-Social Media
Inside the new world of pre-meditated, pre-mediated violence