The Legal Questions Still Unanswered by Trump's Impeachment
What exactly is abuse of power? And, for that matter, what is "obstruction of Congress"?
The Weaponization of Impeachment
America's political leaders like to talk a big game about proper constitutional conduct and high-minded principles, but the history of impeachment reveals that partisanship is a more powerful motivator.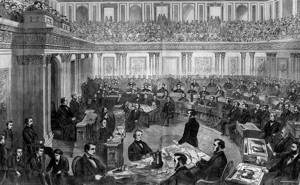 Impeachment Wasn't Always This Fair
For more than half of the country's history, potential impeachment defendants had wildly different rights from the ones they have today.