The Unbelievable Tale of Jesus's Wife
A hotly contested, supposedly ancient manuscript suggests Christ was married. But believing its origin story—a real-life Da Vinci Code, involving a Harvard professor, a onetime Florida pornographer, and an escape from East Germany—requires a big leap of faith.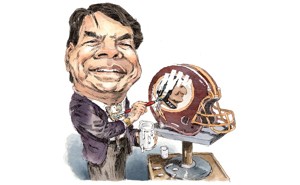 The Anti-Redskin
In the fight over the team's name, Ray Halbritter is an adversary unlike any the NFL has faced before.