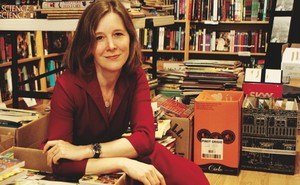 The Bookstore Strikes Back
Two years ago, when Nashville lost its only in-town bookstores, the novelist Ann Patchett decided to step into the breach. Parnassus Books, which Patchett and two veteran booksellers envisioned, designed, financed, and manage, is now open for business and enjoying the ride.
My Life In Sales
A month of living in a suitcase, eating in airports, and cracking your forehead open against hotel-room walls in the middle of the night often comes to very little. But the only thing worse than going on book tour is not going.