The Atlantic Publishes Chapter 2 of "Inheritance": Uncovering Black History in the Spaces and Places "Where Memories Live"
Reporting and essays from Clint Smith, Annette Gordon-Reed, Sasha Banks, Caleb Gayle, Anya Groner, William Sturkey, Luke Winkie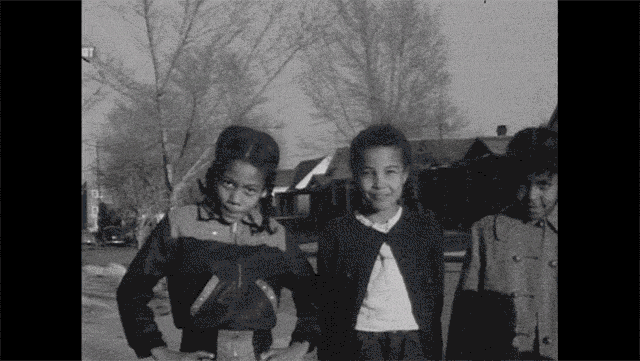 "Active racism, exclusion, and environmental injustice have systematically destroyed or buried whole sections of Black history. Many of those who gripe about 'erasing history' of Confederate monuments and other symbols in the South have no idea how much history has already been erased."
A new chapter of The Atlantic's "Inheritance" series, a multiyear project on American history, Black life, and the resilience of memory, pieces together this erased history by returning to the spaces and places "Where Memories Live." Each of the reports and essays in this chapter, including a piece published today by the historian William Sturkey, quoted above, show how these places are often filled with the ghosts of events past, and people who remember what others who are further removed may easily forget.
"Inheritance" is underwritten by Salesforce. In the coming months, through a partnership rooted in support for this monumental journalism project, Salesforce is endeavoring to illuminate stories about Black history and ancestry in new and novel ways.
"'Inheritance' is a project about national memory that reflects on what we remember and how we remember it. Our work also attempts to shed light on the history and memories that remain buried, waiting to be surfaced," managing editor Gillian White said. "Place is an incredibly powerful entry point to telling those stories and exploring how memory, individual and collective, is built, sustained, and passed down."
The Atlantic will publish stories from Chapter 2 through May 13 on The Atlantic and in the June issue of the magazine. Among the pieces publishing online this week:
Black artifacts and records have long been destroyed and marginalized, and historical archives reflect the prejudice of past white archivists who didn't view these collections as worth saving. "Most of these archivists didn't think someone might someday want to study the lives of African Americans. Their racism prevented them from imagining that someone like me could ever exist," William Sturkey writes in "The Future of Black History," out today. Sturkey explores how modern digital tools and archives have the power to revolutionize the creation of histories about Black communities, and the preservation of their current stories.

Annette Gordon-Reed's "Estebanico's America" details the little-known history of Black people in America before 1619, describing how the Spanish established race-based slavery in St. Augustine, Florida, as early as 1565. Gordon-Reed explains the importance of telling these origin stories: "In the case of Black people, the limitations of the history and possibility of our origin stories have helped create and maintain an extremely narrow construction of Blackness." This article is an excerpt from Gordon-Reed's new book, Juneteenth.

Anya Groner reports on the throughline from the New Orleans plantations where Black people were once enslaved Black to the petrochemical sites that are currently housed on those exact plots of land, polluting the air that predominantly Black communities breathe. She explores how Louisiana is grappling with historic preservation as a petrochemical company halted a new plant's development after the discovery of the gravesites of four enslaved people.

Luke Winkie reports on the Black history of e-sports, which began in local arcades around the country. Among the gamers Winkie talked with is Jason Cole, who was among the best Street Fighter players in California in the early 1990s. Cole is part of the generation of Black gamers who put e-sports on the map long before the era of million-dollar payouts, but who have been largely forgotten as the industry moved out of arcades and onto expensive gaming computers.

Sasha Banks explores the role of patriotism in Black communities, and considers her own resistance to conforming to a national identity. Banks writes about identifying as confessor instead, one who is not anti-American but rather committed to exposing the terrors of sentimentalist history.
"Inheritance" launched in February with essays from playwright Anna Deavere Smith, on her experience as a Black woman at a predominantly white college, and senior editor Vann R. Newkirk II, on the threats to the Voting Rights Act; and staff writer Clint Smith's report on the value of the Federal Writers' Project.
Future chapters of "Inheritance" will be published later this year. Sign up here to receive newsletter alerts on this project. "Inheritance" is the first major initiative from Atlantic Ventures, a new group at The Atlantic that works to develop unconventional projects of consequence.