Michael K. Williams Debates Whether He's Being Typecast in Campaign for The Atlantic
Question Your Answers draws from The Atlantic's 160-year legacy of challenging assumptions. #QuestionAnswers at TheAtlantic.com.
Washington, D.C. (February 15, 2017)— Is Michael K. Williams being typecast? Are you?
The Atlantic invites audiences to question their assumptions in a riveting short film starring an actor known for the nuanced complexity of the characters he portrays. The film is the centerpiece of a new campaign from The Atlantic called "Question Your Answers," built on The Atlantic's 160-year legacy and the idea of of questioning conventional wisdom, and created in partnership with Wieden+Kennedy New York.
In the two-and-a-half-minute film, "Typecast," we see Michael K. Williams, known for such roles as Omar Little in The Wire and Chalky White in Boardwalk Empire, wondering aloud if he's being typecast. But we soon discover that he's not alone: He's debating this complicated question with four versions of himself, all representing different aspects of who he's been and who he is today.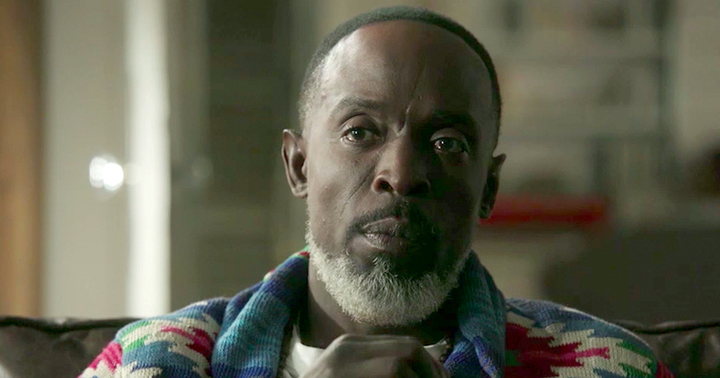 "Question Your Answers" arrives at a moment of great conversation and debate about the state of  media. On social media and at TheAtlantic.com, the campaign urges audiences to break down their information silos, challenge established answers, and embrace a lifestyle of continuous interrogation and exploration.
In a note introducing the campaign, The Atlantic's President Bob Cohn writes: "The central premise of the campaign is that The Atlantic has a 160-year tradition of questioning established answers. We scrutinize our own (and others') opinions; we challenge the received wisdom; we're open to ideas that mess with our assumptions. We do all this as part of our commitment to bring clarity and original thinking to the most consequential issues of the day."
Also today, The Atlantic is debuting Bold Questions, an animated editorial series from Atlantic Studios, featuring interviews with  Caitlyn Jenner, Ruth Bader Ginsburg, Ta-Nehisi Coates, and more to come.
"It seems like everywhere you look, people are shouting their opinions," says Wieden+Kennedy creative director Jaclyn Crowley. "The Atlantic respects introspection and the vulnerability that comes with exploring and questioning your beliefs. This kind of thinking is not only refreshing, but necessary."
The film's director, David Shane of O Positive Films, says: "The idea is so smart and so simple—The Atlantic allows and encourages you to look at all sides of an issue. We tried to create the vibe of four dudes, four friends just hanging out and having this kind of thoughtful discussion. The degree of difficulty of this performance is actually hard to fully understand. He was playing, in effect, four characters, and trying to keep track of them."
###