Part 3
Cleveland, OH

How Hospital Design Helps Heal Patients
There's a piece of art hanging in University Hospitals Ahuja Medical Center that only discloses its true nature on close inspection. Dyed snippets of medical and other x-ray film interlock and overlap to form abstract flowers, turning what was once practical and procedural into something beautiful.
It's one of many pieces in the diverse, cheerful, often quirky University Hospitals art collection, which also includes works like the complex, colorful glass wall piece that overlooks the cafeteria in UH Ahuja. On the other side of the glass, an expansive healing garden allows hospital patients to connect with the site's natural wetlands while working to preserve them using native plantings and bioswale installations.
Health care might not typically be associated with aesthetics, but at many of University Hospitals' brick-and-mortar institutions, the built environment plays a key role in treating illness. At UH Seidman Cancer Center, for example, a gently sloping wall of windows allows chemotherapy patients to sit in natural light and look outside while they undergo treatment that can last for hours at a time. Seidman's Schneider Healing Garden, just steps from the hospital entrance, features a spiraling granite labyrinth; research has suggested that walking labyrinths can reduce blood pressure and pulse rates and improve emotional well-being.
For Susan Hershman, a breast-cancer survivor who participated in patient focus groups that contributed to Seidman's design, the environment's positive focus is a lynchpin of the healing process. "If [your surroundings] are going to be doom and gloom, that's the way your process will go," she says. "You have to have an uplifted spirit and feel that this is just part of the journey of your life. You do it and you move onto the next event."
Before their openings in 2011, UH Ahuja and UH Seidman had recruited its patients and families as resources, forming what was called the Patient and Family Advisory Council as part of the Vision 2010 initiative, UH's five-year strategic growth plan that kicked off in 2005. Designers and administrators already knew some design aspects that could reduce stress and make patients more comfortable, such as warm, natural color schemes and sound-insulated flooring and walls. But the patient and family focus groups helped them choose everything from the chairs where patients sit during lengthy chemotherapy treatments to the bedside tables in the inpatient rooms. The groups are still in place, so the institutions can continue responding to patients and redesigning as necessary.
"One of the things about the center that was so important was to make people feel very welcomed when they came in," Hershman says, to feel "that there's hope, and that the people who take care of them were interested not only in the medical aspect, but in the emotional, caring aspect."
UH took patient feedback and applied that care to everything from the placement of wheelchair ramps to the patient-controlled window shades of in-patient rooms. The whiteboard in every in-patient room was upgraded so that patients could see what medications they were on, their discharge dates, and what nurses were on duty. Activity lounges are incorporated at Seidman so visitors can step away from in-patient rooms during prolonged visits. Family members of patients hoping to stay the night have access to in-room sleeper sofas, family lounge with kitchenette located on every inpatient division, and a meditation room.
"There's are a lot of things that the doctors and nurses learned from the patients when we had these focus groups," Hershman says. "We could talk about our needs and concerns and how you approach a patient."
After all, designing hospitals to be comfortable and accessible benefits more than just patient-satisfaction rates. The UH approach to design helps make patients partners in their care, and high levels of patient engagement make them more likely to follow up with their doctors, continue their medication, and maintain healthy living practices. Improving the patient experience in health care is one of the triple aims of the population-health approach, and some of the particulars of UH design have seen quantifiable outcome results.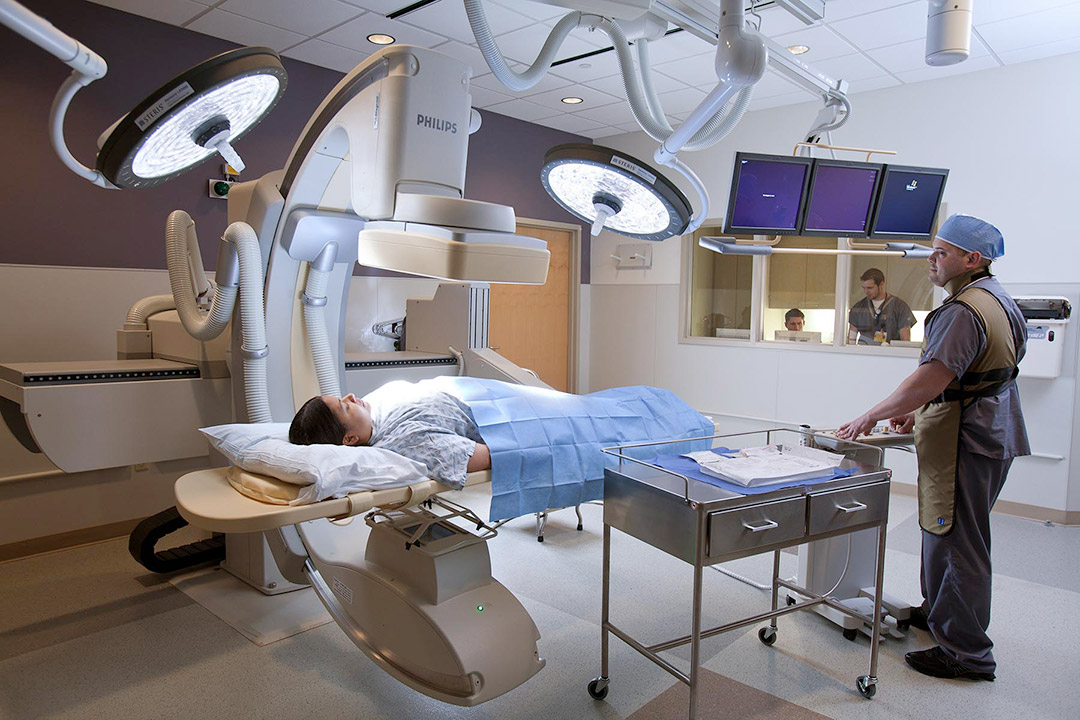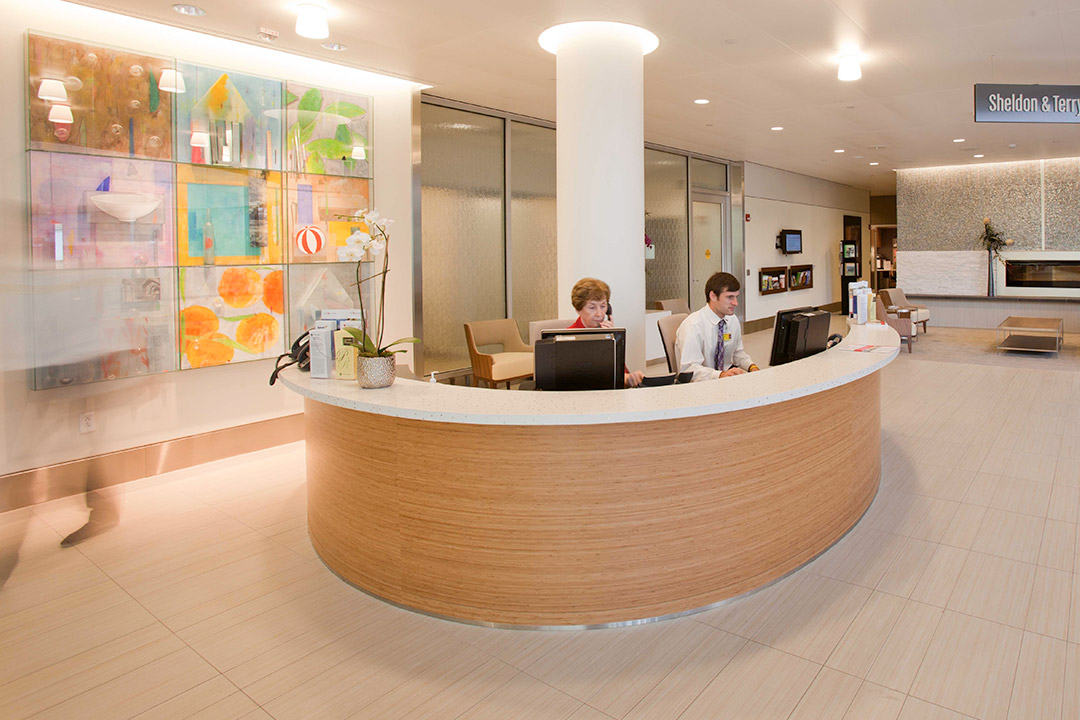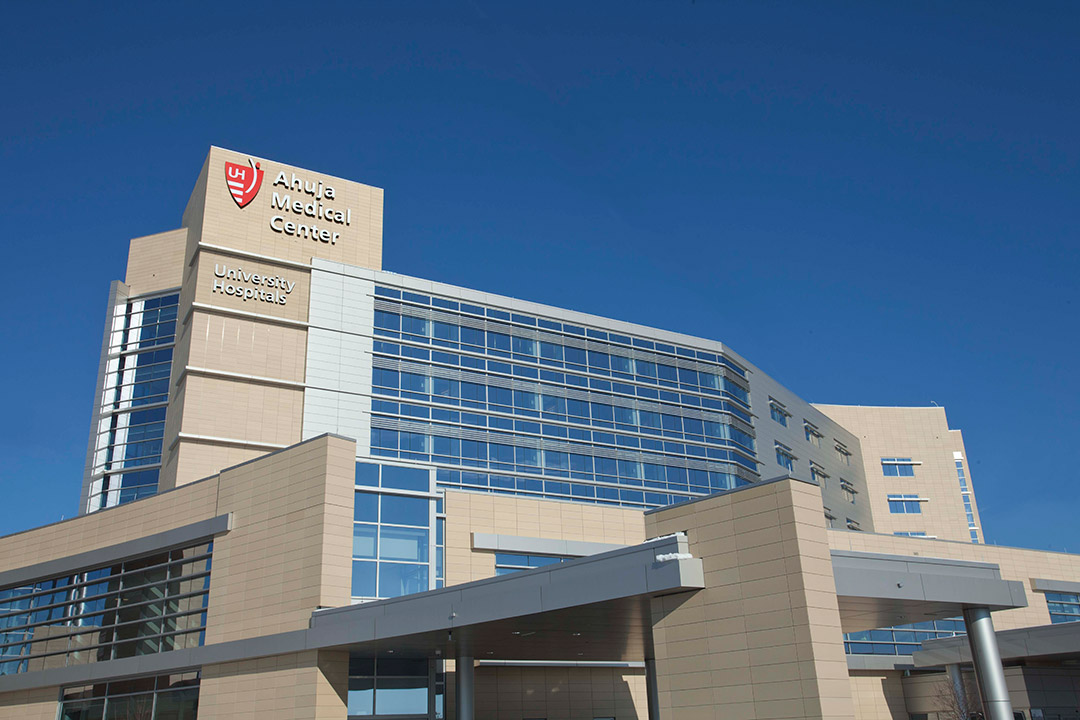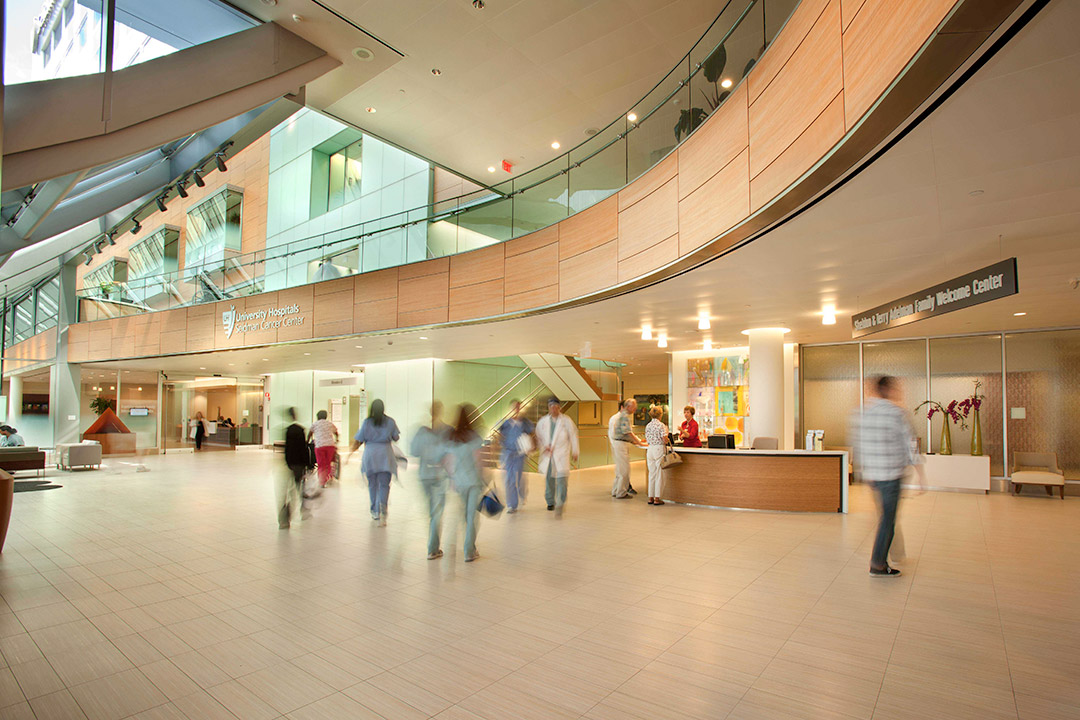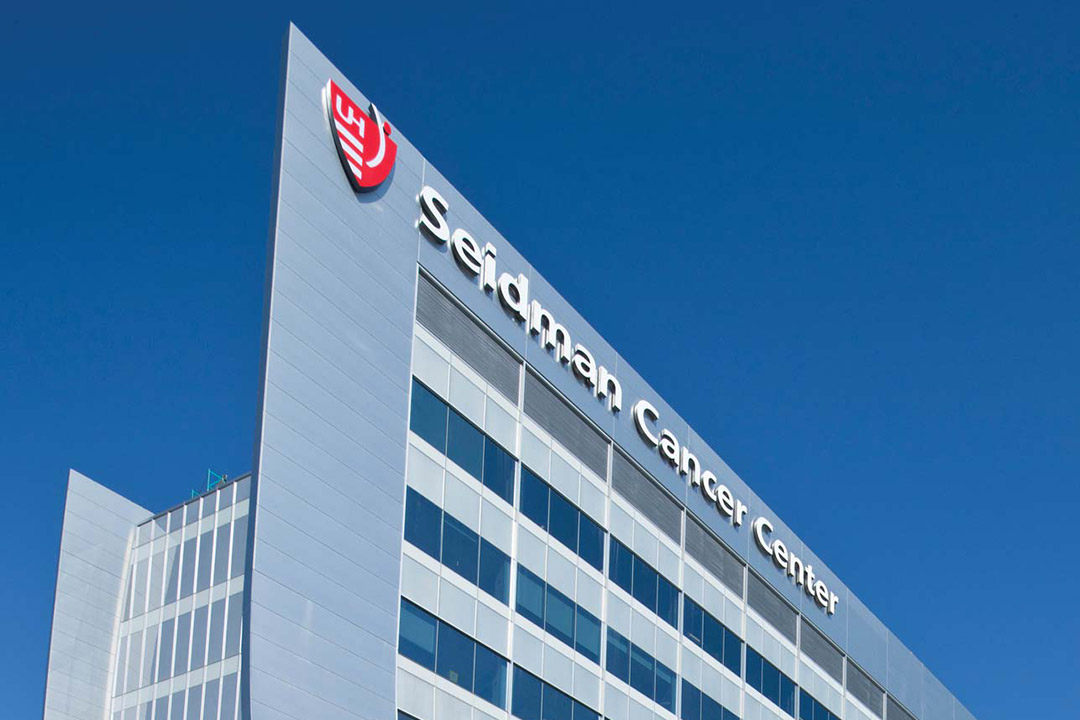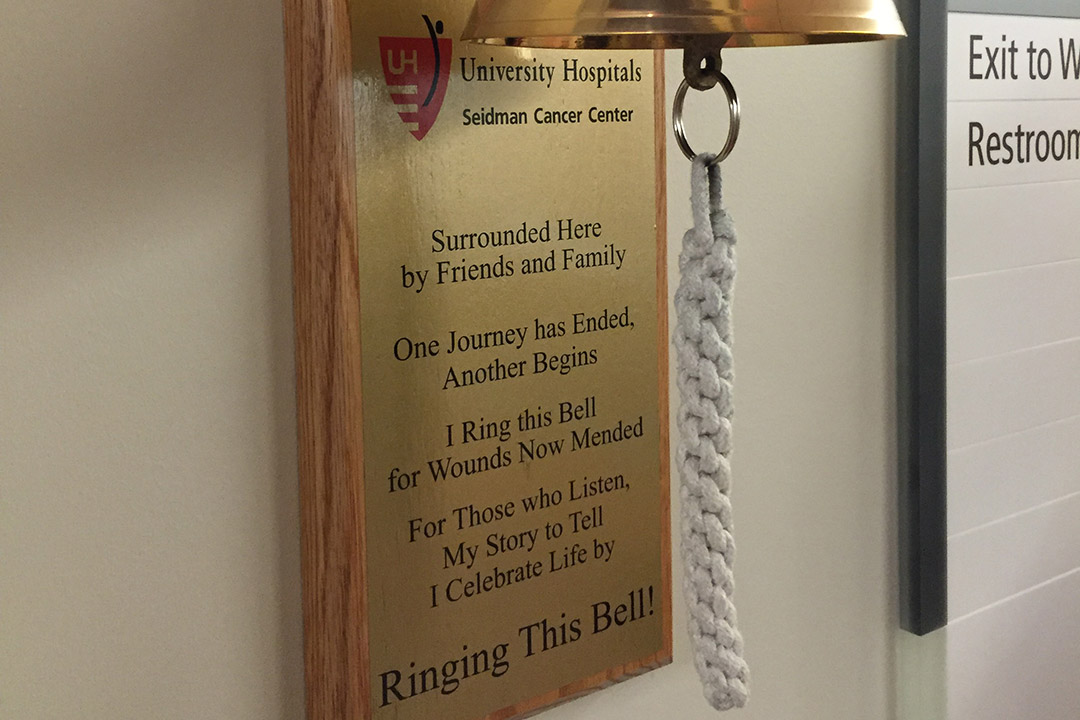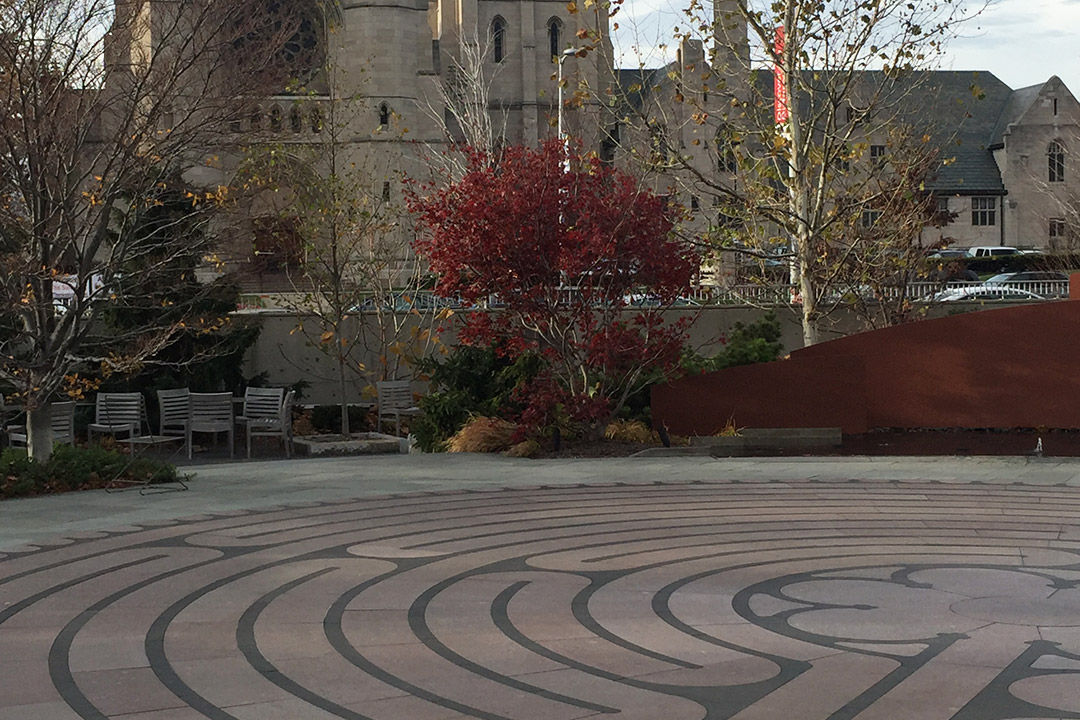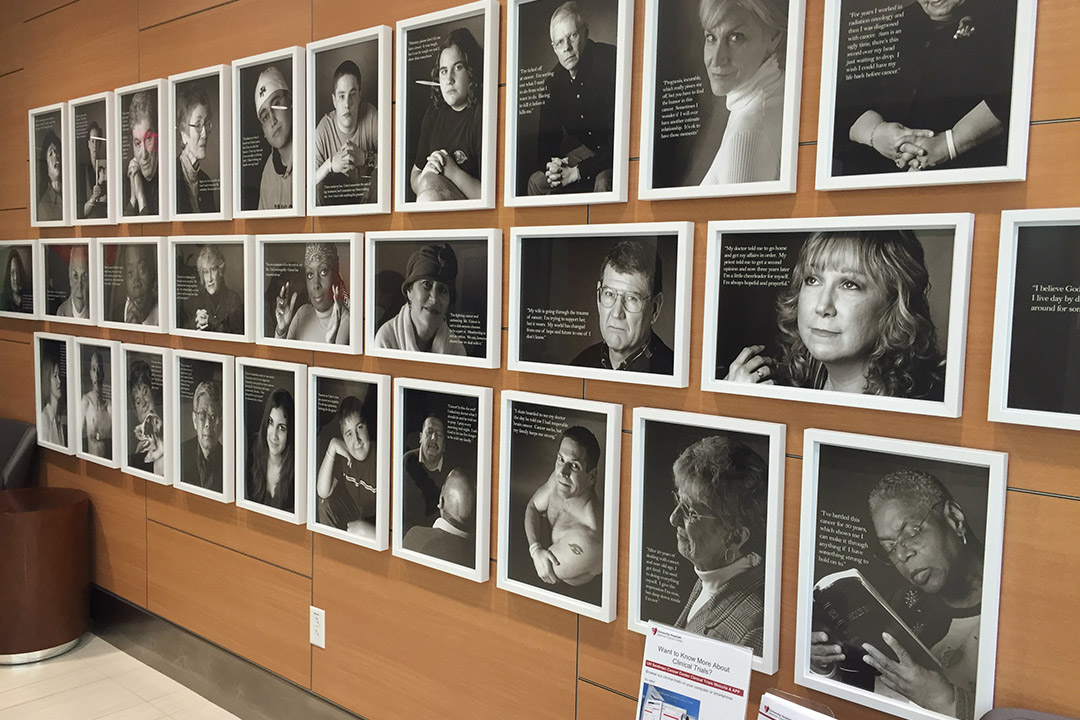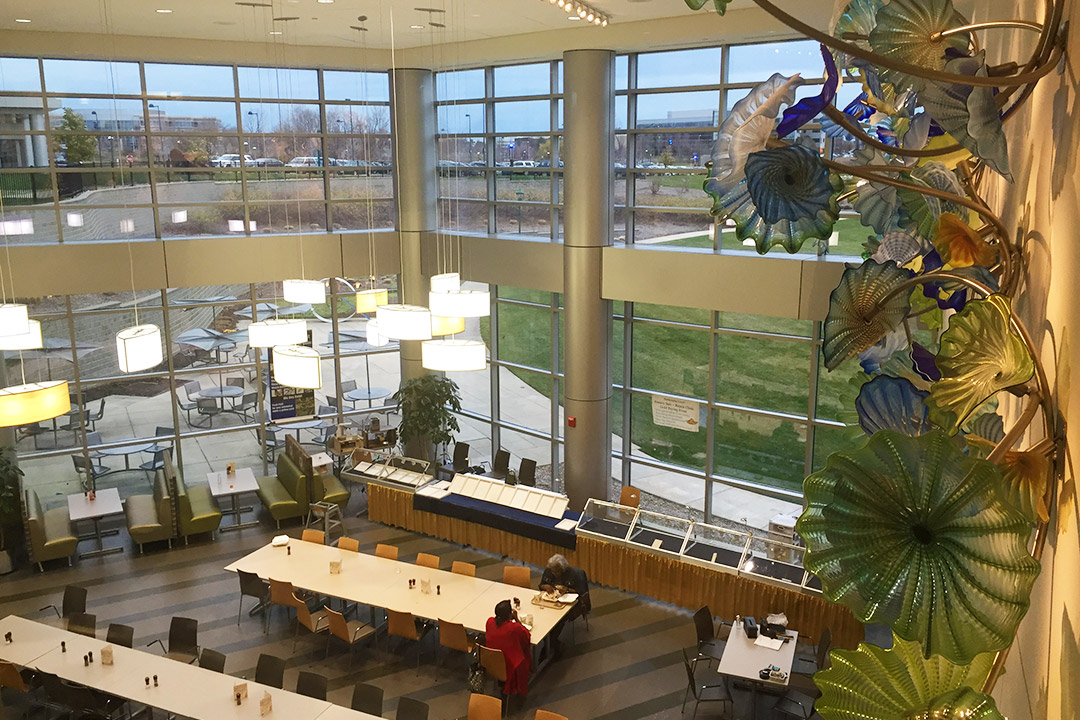 For example, Dr. Michele Walsh, division chief of neonatology and interim chair of pediatrics at UH Cleveland Medical Center and UH Rainbow Babies & Children's Hospital, helped design a groundbreaking Neonatal Intensive Care Unit (NICU) that opened in 2009.
The design allows families to sleep in the same room as their babies during their hospital stay. Nurses and physicians on the unit use a wireless, hands-free mode of communication rather than noisy pagers or loudspeaker systems. The countertops and cupboards in each room were designed to reduce the chances of infection. All but two of its 82 beds are private: The UH Rainbow NICU was the first in the nation to offer private rooms where newborns in intensive care could remain with their families. According to a study by the Women & Infants Hospital of Rhode Island, premature babies gain weight faster, are more alert, and less distressed in single-room settings that allow the infants to bond with their mothers.
"If you've got several patients in a room, that noise level alone drives the stress hormone cortisol through the roof," Walsh says. "[Our rooms] gave the families some privacy, gave them some control over the environment in a situation where they feel completely out of control."
Not only did Walsh see a 70-percent increase in positive feedback from families, but the revolutionary design also created a safer environment. "We measured medication errors and we saw those go down," she says. "We've seen a huge decrease in our incidents of hospital-acquired infections. Whereas before we would have one every week or two weeks, we now routinely go 120 days between hospital-acquired infections, and a lot of that [improvement] is indirectly due to the room."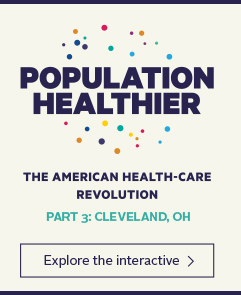 The NICU also leveraged technology to streamline its design for employees. "We knew we had to free up nursing time to be able to be at the bedside," Walsh says. "So we did these time-motion studies of what nurses were spending their time doing, and we found that they were spending up to a third of their time just getting things: blankets, diapers, medication, breast milk, formula." After the study, the NICU began using mobile cabinet carts at every bedside that would contain everything the baby might need, allowing nurses to spend their time providing care instead of running errands. They also began hiring nurses' aides to assist with distribution, both streamlining their own processes and creating entry-level jobs.
"We are constantly getting feedback from the nurses in terms of what they need professionally and what's helping them to develop," says Linda Mangosh, vice president of operations at UH Seidman. The benefits? "On one hand it's recruiting, and on the other it's retaining," she says.
The focus on design is just one of the ways that the University Hospitals system demonstrates that health care is about more than treatment. It's also about attracting and keeping engaged, talented staffers who are committed to Cleveland, and ensuring that hospital patients are comfortable, satisfied, and partners in everything from facility design to family visits.
"It was actually one of our construction managers who said that he really felt Seidman was built from the inside out, in terms of how patients and family input helped design the function of the care activities that go on here," says Wendy Miano, director of nursing at UH Seidman. "I am amazed by this building every day."