130 Million Reasons to Close the Gender Gap in Education
By making education accessible to all young women around the world, we not only shift perspectives—we make communities and the global economy stronger.
Hiba Hamzi's first problem is often helping people—young girls in particular—understand that their lives could be completely different.
Many traditional cultures in Lebanon and Syria—where families who suffer financial hardship let their daughters marry men twice their age, with the blessing of local religious leaders—contribute to an expectation for girls to stay home all day, cooking, caretaking, and cleaning. These norms, which often deny girls an education and subject them to abuse, are pervasive. In Lebanon, where Hamzi works, a staggering 41 percent of displaced Syrian girls are married before they turn 18.
Hamzi's organization, Naba'a, hosts community workshops to teach Syrian refugee girls—and maybe more importantly, their families—that they have the right to receive an education and make choices about their own future. "Some parents, they disagree at the beginning," Hamzi says. "They don't want the daughters outside the home without their mothers."
So Hamzi invites the mothers, too. And then the daughters and mothers invite their neighbors. Fathers begin to attend. Entire communities start to change as more and more girls find and use their voices.
More on Equal Education
---
130 million girls
around the world are
not in school.
---
"I see them telling their parents that they will not leave the school, that they will not be at home, that they will not get married at an early age, that they will not be also ignored," Hamzi says. "Mentalities are changing. The girls have started to speak out. Parents and communities started to listen to them."
The effectiveness of Naba'a workshops is why Malala Fund, which seeks to break down worldwide barriers to girls' education, named Hamzi a Gulmakai Champion. Malala Fund uses its Gulmakai Network—named for the pseudonym under which Pakistani education activist Malala Yousafzai blogged for the BBC—to help girls through the local efforts of people like Hamzi.
The Gulmakai Network amplifies their work, providing them with funding and access to legislative power brokers, with a goal of reaching the 130 million girls around the world who are currently not in school.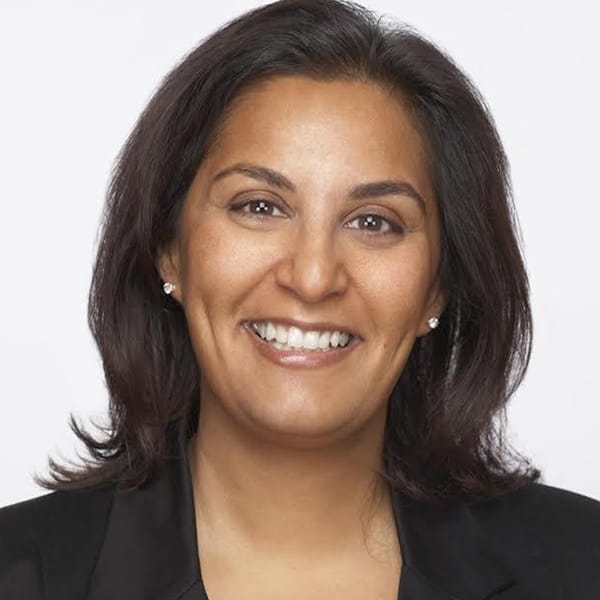 Hear from Farah Mohamed, the CEO of Malala Fund
Gulmakai Champions help national political leaders worldwide understand that educating girls has benefits that permeate far beyond the scope of individual lives and even beyond their communities. But obstacles remain. As Malala Fund's new report, "Full Force," revealed, almost 1 billion girls are not learning the skills they need to succeed in the rapidly changing labor force. If those 130 million girls completed a secondary education, it could add $30 trillion to the global economy, according to a 2018 report by the World Bank.
In addition to the financial benefits, society as a whole improves when girls are educated, says Farah Mohamed, the CEO of Malala Fund, pointing out that cultures in which everyone has equal access to opportunity are often more secure and harmonious.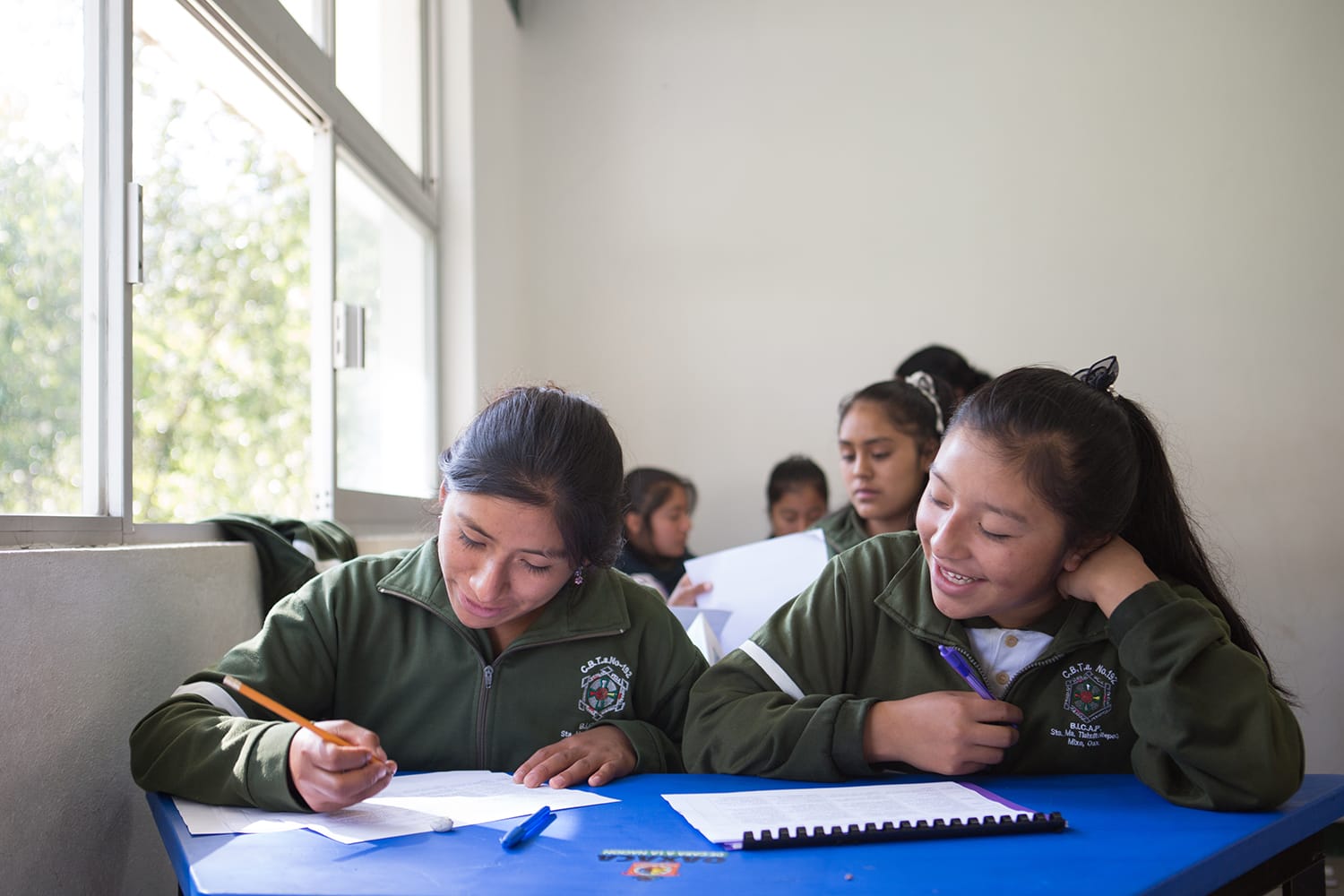 More on Equal Education
---
A woman's earnings
go up by
10 to 20 percent
for every year she's in school.
---
"We know that when girls are educated, the chance of a country moving into a conflict situation falls by 50 percent," she says. "When you look at the two major things that are occupying our minds—safety and economic security—why would you not educate girls if you know that is the spinoff effect? Forget about the individual agency, forget about how strong communities become. Think about how, nationally and internationally, this world could change if girls were educated."
The obstacles that keep girls out of school can differ from country to country. In Afghanistan, for instance, many parents refuse to send their daughters to school if the teachers are men. So one Gulmakai Champion in Afghanistan trains female teachers in a program called Teach for Afghanistan.
Through the Gulmakai Network, people who find success with education activism in their own communities then get to share what they've learned and come up with new solutions and strategies.
"This year, I met with my peers from Afghanistan, Brazil, India, Lebanon, Nigeria, Pakistan and Turkey," Hamzi says. "We learned from each other, we worked together, and we created a global momentum for girls' education."
Funding the Gulmakai Network requires working with more than governments, Mohamed says. Malala Fund also looks for private-sector donations and partnerships that go far beyond "checkbook philanthropy."
The organization's relationship with Citi, for example, provides Malala Fund with a bank that is often the only provider of financial services in countries where girls are most at risk due to conflict, poverty, and lack of adherence to laws that guarantee education for all—in places such as Pakistan, Nigeria, Afghanistan, India, and Turkey.
"Citi came to Nigeria and learned about our program," Mohamed says. "They sat with our team and said, 'We want to roll up our sleeves, we want to help you get your message across, we want to fund you in a way that you can do your work. They've helped and advised us on how to make investments. It's a full-on partnership we're really proud of."
More on Equal Education
---
"Corporate partnerships can lead to far more impact than most would realize."
---
Citi's relationship with Malala Fund has led the bank to add another form of support. Through its E for Education program, Citi is donating $350,000 to Malala Fund, part of an expanded effort to help organizations that make a real difference in the world.
Malala Fund also has a range of innovative partnerships with other businesses. For instance, by tapping into the knowledge base at a major tech company, Malala Fund was able to scale its technology and research, enabling the Gulmakai Network to double its number of grants. And by collaborating with a travel company that carries millions of passengers each year, Malala Fund raises awareness about its mission with countless people globally.
"Most people don't know that there are 130 million girls out of school," she adds. "They can't even fathom that. It's a shocking statistic, and it should be shocking. It should appall people."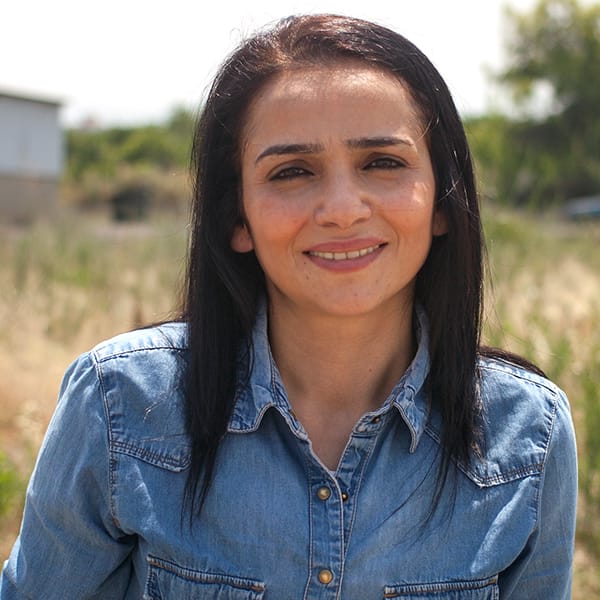 Hear from Hiba Hamzi, an education advocate and Gulmakai Champion in Lebanon
It's important to remember that this 130 million—a number that's so huge it seems abstract—is composed of human lives and emotions. Hamzi works with members of that 130 million every day, and she feels grateful that she gets to play a part in changing their lives—helping them imagine what's next and inspiring progress.
"I work with a 16-year-old girl named Iman," Hamzi says. "When I first met her, she wasn't allowed to leave the house because her father believed her place was in the kitchen and not in the classroom.… As a result of our workshops, Iman and her colleagues are now enrolled in school. She's even bringing her mother to the workshops with her. Iman recently told me that our workshops give her the space to express her opinions and feelings that she was prohibited to talk about. It makes me feel so proud to see the changes in the girls."
Continue Reading
Article 01
---
Sustainable Development
From New York City to San Francisco, architects and city planners are going green to address the housing crisis.
---
Article 02
---
American Trade
As goods and services become more intrinsically tied, economists and policymakers look to the future.
---
Article 03
---
Changing Employment
Traditional jobs are increasingly giving way to technical ones. How can we empower employees to take advantage of that—and how will it boost our economy?
---
Article 04
---
The Refugee Crisis
Amidst a swell in global conflict, global educational and work training initiatives are key to alleviating poverty.
Coming Soon
---
More on Citylab
---
Job Training
From Los Angeles to New York, innovative institutions are paving the way in workforce training, and providing jobs and services for communities in need.
---
​