The American Economy is Experiencing a Paradigm Shift
As goods and services become more intrinsically tied, economists and policymakers look to the future.
The future looks integrated. The nexus of physical and digital technologies is revolutionizing what industrial products can do and how they are managed—and that's already seen in the hybrid nature of manufactured goods, which are often bundled with services.
Healthcare is no longer confined to hospitals, with home care and satellite clinics on the rise. When a bank goes digital, it needs a team of IT security experts and online personal finance consultants to make sure operations run smoothly. And when Cisco Systems sends ethernet or fiber optic cable systems abroad, the company also offers to help their customers customize those network infrastructures for speed and monetization. But these accompanying services are no longer "opt-in" perks—they're critical to functionality.
The Digital Revolution has edged out the era where economists could neatly distinguish manufacturing from the service sector. While it's hard to say exactly how they'll be categorized, the time has already come: New inkjet printers come with ink replacement subscriptions; Cars come with navigation services; Smart TVs come networked to stream. Exercise equipment now comes with live-streamed instructions. Key policymakers and economists, who are keen on promoting the growth of their own domestic companies, have no choice but to sort through this increasingly hybridized business landscape.
More on American Trade
---
These are the highest-earning U.S. services exports:
---
Travel and transportation
(everything from airplane tickets to tourism) generated
$236 billion in 2017.
---
Finance and insurance
(including policies and financial advice) generated
$76 billion in 2017.
---
Sales from intellectual property, such as
movies, software,
and other
media
generated
$49 billion in 2017.
---
The traditional understanding of goods as distinct from services dates back to the Industrial Revolution, when the advent of manufacturing created advanced economies and raised the standard of living for millions of people. But that dynamic flipped with the advent of the Information Age. Last year, the services sector—a broad category of the economy that now includes financial services, media, transportation and technology—accounted for 67 percent of GDP in the United States. While it may be difficult to visualize the trade of services—we don't send services on container ships to global ports, as we do with goods—the rising economic power of services is undeniably carrying over to global markets.
The priority our policymakers put on services in trade negotiations could help American businesses to grow the opportunity even more. In fact, the Peterson Institute estimates that eliminating barriers to trade in services could increase U.S. services exports by as much as $1.4 trillion and create as many as 3 million American jobs. It's just as important for the country to focus on better preparing its workers to enter this expanding sector.
"In an economy where farming and manufacturing as a proportion of total economic activity are in decline, and services are rapidly ascendant, the skills necessary for the workplace are being redefined," Citi CEO Michael Corbat said in a recent television appearance.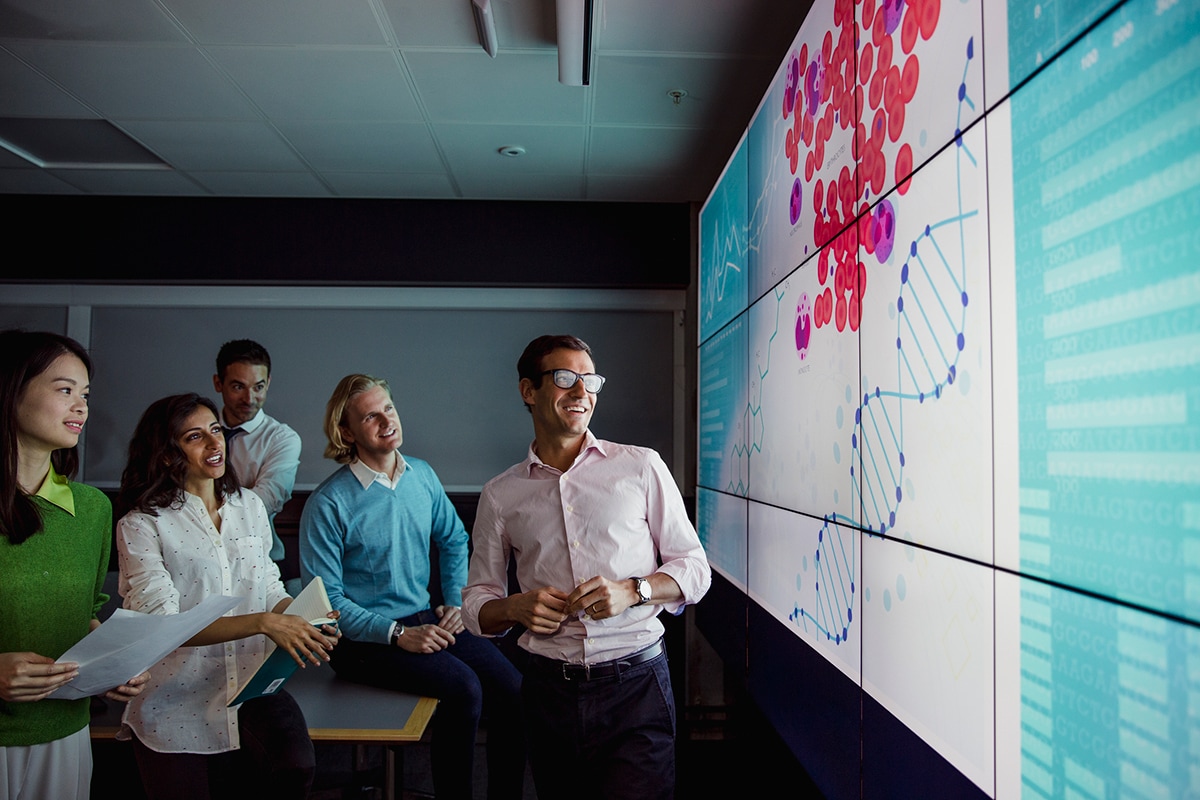 More on American Trade
---
Service industries
account for a full
two-thirds
of the
U.S. GDP.
---
American cities where manufacturing used to hold sway are evidence of that reversal. Pittsburgh, once the center of global steel production, lost more than 150,000 jobs to closing factories in the 1980s. But in the decades since, the city has transformed itself into a hub of America's service economy, focused on medicine, tourism, banking, and technology. Similar changes happened in places like Chicago, which went from a hub of meatpacking and farm machinery to one for finance and insurance, and in Buffalo, NY, which was once a notch on the Rust Belt but now identifies as part of the Byte Belt, because 700 high-tech companies are currently thriving in the region.
No sector provides clearer evidence of today's ongoing economic transformation and the rise of services than the need for quality health care, which has risen to fill the economic void left by industries like manufacturing. "In 2000, there were 7 million more workers in manufacturing than in health care. At the beginning of the Great Recession, there were 2.4 million more workers in retail than health care. In 2017, health care surpassed both." The Atlantic's Derek Thompson highlighted in his column, "Health Care Just Became the U.S.'s Largest Employer." "Services are the new steel."
Then there's the flourishing entrepreneurial ecosystem of Silicon Valley, widely admired and much-emulated as a key player in driving the U.S. economy: According to a report released in 2016, the software industry's impact on the country's GDP is massive, accounting for some $1.4 trillion in services, nearly 3 million jobs directly and an additional 10.5 million indirectly. In the fourth quarter of 2017 alone, Apple sold 22.4 million iPhones in the U.S.—but without paired services, like troubleshooting technicians and the company's retail and sales forces, those record figures couldn't be reached or sustained. The rise of digital banking, even, has led to growth in sectors like IT security, with 63 percent of banks saying that 50 percent or more of their IT will be cloud-based.
More on American Trade
---
Four out of five
private-sector U.S.
jobs
are in the
service sector.
---
Companies that leaned into the rise of services have effectively adapted to our current reality. IBM—which has been in business for over a century—gamely shifted from predominantly manufacturing hardware to prioritizing growth in information services, which was widely seen as its saving grace. Services alone now account for 60 percent of the company's revenue. "As the components of technology—especially hardware—become inexpensive and commoditized, you want to focus less on the components and more on how customers want to use technology," former IBM senior technology strategist Irving Wladawsky-Berger said. And it's paying off for the tech giant: In Q2 of 2018, IBM's two main arms of services offerings generated almost $13 billion of the company's quarter revenue of $20 billion.
Once economists, companies, and policymakers embrace this paradigm shift of trade, they will be better equipped to deal with the further, inevitable hybridization brought by A.I. and machine learning. And in turn, the American economy will be better for it: It'll create jobs, bolster a number of sectors, and make the goods and services we rely on more efficient.
The fact that goods increasingly need services to function, is redefining common conceptions of what constitutes global trade. As IBM's CEO Ginni Rometty said in a recent speech: "Nearly half our business comes from products and services that didn't exist a few years ago."
If traditional service sectors like finance, entertainment and telecommunications have already experienced their digital revolutions, a number of major industrial sectors represent the next frontier of our economy's ongoing transformation to a predominantly service-centered web of activity.
Continue Reading
Article 01
---
Sustainable Development
From New York City to San Francisco, architects and city planners are going green to address the housing crisis.
---
Article 03
---
Changing Employment
Traditional jobs are increasingly giving way to technical ones. How can we empower employees to take advantage of that—and how will it boost our economy?
---
Article 04
---
The Refugee Crisis
Amidst a swell in global conflict, global educational and work training initiatives are key to alleviating poverty.
Coming Soon
---
More on Citylab
---
Job Training
From Los Angeles to New York, innovative institutions are paving the way in workforce training, and providing jobs and services for communities in need.
---