How Sustainable Development Has Taken Root Nationwide
From New York City to San Francisco, architects and city planners are going green to address the housing crisis.
Nearly a decade ago, New York's city and state agencies held an architectural competition to transform a former South Bronx freight yard. Architects were challenged to team up with developers to come up with plans for affordable, sustainable housing units in an era of accelerated urban growth.
The ask couldn't have been more appropriate: Though cities cover only 2 percent of global landmass, according to a report on sustainable development published by Citi, they contribute to the majority of carbon emissions.
More on Sustainability
---
54 percent
of the world's population
lives in cities,
but those cities provide
80 percent
of the world's GDP.
---
The plans chosen by the agencies judging the competition address a crisis underway in cities around the world. In the U.S. alone, according to the National Low Income Housing Coalition, there is a shortage of 7.2 million homes attainable for extremely low-income households to rent. At the same time, cities that grow without an eye toward managing resource efficiencies become burdens to an already overstretched global environment—not to mention terrible places to live.
Of the 32 proposals submitted to the competition in New York, the winning project was one from two architecture firms and two developers called Via Verde. The postmodern building since constructed on the challenging site in the South Bronx now sports stepped roofs that provide solar access and other green roofs where residents grow vegetables. The apartments have two exposures to provide cross-ventilation, reducing the need for energy-gorging air-conditioning. All the sustainability measures incorporated into the final designs save on up-front construction costs while husbanding scarce energy resources. Of Via Verde's 222 residential units, 151 are affordable rentals and 71 are co-op units (three-bedroom co-ops sold for $192,750 each).
Via Verde's cost specifications undercut a common yet erroneous perception: that affordability and sustainability in housing are in conflict. According to a survey conducted by the U.S. Green Building Council, everyday respondents expected that sustainable construction adds 17 percent to the cost of construction, yet it typically adds closer to 2 percent. "The most common misperception about sustainable design is that it costs too much," says Lance Hosey, design director of global architecture firm Gensler and author of The Shape of Green: Aesthetics, Ecology, and Design. "But research and experience show that higher performance doesn't have to mean higher costs."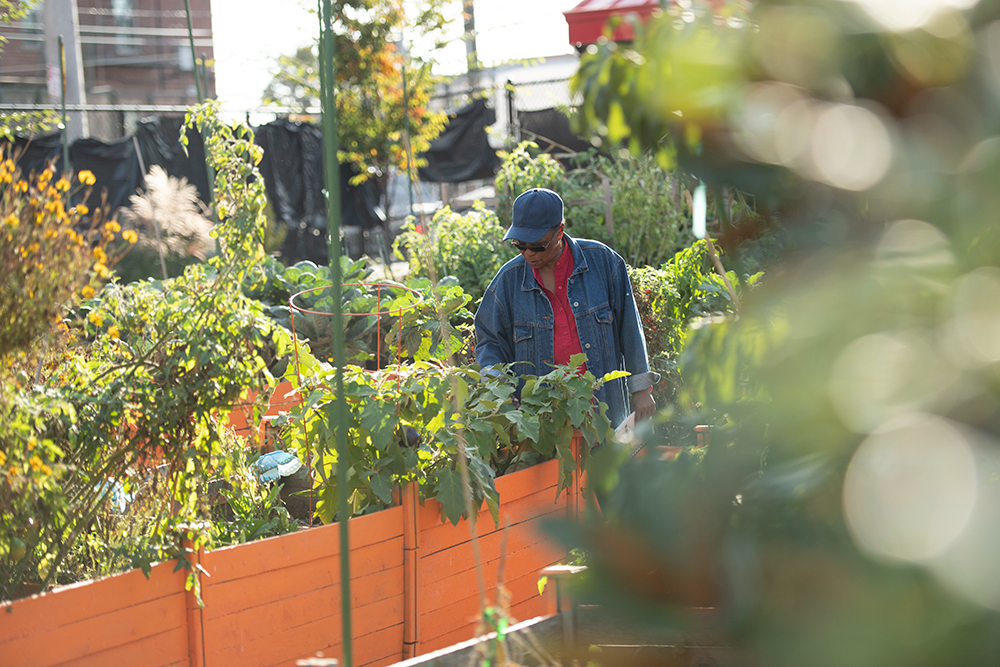 More on Sustainability
---
There are
7.2 million more
low-income
Americans
than there are homes for them
to rent.
---
According to independent urban planning expert Deborah Myerson, "In terms of conserving resources and energy efficiency, sustainability can be a key factor in making housing affordable." According to the Citi report, one sustainable housing development in Minneapolis that offered affordable dwellings managed to keep costs down to $144 per square foot—compared to between $300 and $400 per square foot for other sustainable housing projects.
That development, called the Rose, is just a few blocks from downtown Minneapolis. Two four-story buildings were built around an inner courtyard, bringing an appealing mix of affordable and market-rate modern housing to a formerly blighted intersection. With an enormous community garden and multiple common spaces–including a yoga studio and fitness center–and solar panels providing 35 percent of the residents' hot water, the project has been called "one of the most sustainable affordable apartment projects in the United States" by the Urban Land Institute.
Projects like the Rose and Via Verde produce even bigger ripple effects: They promote the broader health of urban areas and lead the way to popularizing a new approach to creating urban housing and infrastructure. According to a Citi report on the public wealth of cities, productivity and wages rise faster in urban areas that are larger and denser than average—and the more innovative the city management, the larger that city can grow without compromising the life and health of its citizens. For instance, the Citi research points out that 88 percent of city dwellers live with unhealthy levels of air pollution. In order for cities to grow and stay healthy, they need to commit to better environmental standards.
More on Sustainability
---
Sustainable construction
is often seen as a luxury
but only adds ~2%
to the cost of
a project.
---
Incorporating affordable housing into urban cores also makes them more efficient. "Sprawl is bad for both the environment and people," Hosey adds. "In larger, denser cities, personal living space is actually shrinking. Life expectancy and physical health are also better in these cities. San Francisco's obesity rate is half that of many cities in Florida and other car-dependent places." According to the report, commuters in the U.S. spend 4.8 billion hours per year in traffic, causing a $101 billion loss in economic productivity. Denser cities with accessible housing improve social mobility and health.
Via Verde was completed in 2012. For Bill Stein, principal architect on Via Verde for Dattner Architects, it's not just the numbers that matter—it's the enduring impact that developments like it have on entire neighborhoods and cities. "People are pretty happy. They take a lot of pride in the building. And you can sense a real sense of community there," Stein reflects. "Via Verde has become a symbol for the resurgence of the South Bronx."
Continue Reading
Article 02
---
American Trade
As goods and services become more intrinsically tied, economists and policymakers look to the future.
---
Article 03
---
Changing Employment
Traditional jobs are increasingly giving way to technical ones. How can we empower employees to take advantage of that—and how will it boost our economy?
---
Article 04
---
The Refugee Crisis
Amidst a swell in global conflict, global educational and work training initiatives are key to alleviating poverty.
Coming Soon
---
More on Citylab
---
Job Training
From Los Angeles to New York, innovative institutions are paving the way in workforce training, and providing jobs and services for communities in need.
---