What Tomorrow's Job Market Means for Today's Workforce
It's estimated that the U.S. economy will need as many as 100,000 new information technology workers every year for the next decade. By 2026, there will be 2.6 million new jobs in healthcare, one fifth of all new jobs. The changing demand for specific skills is being felt across industries and as a result, companies and organizations are investing in programs that empower the workforce of the future through job retraining.
Tennessee Reconnect, for example, is a statewide initiative to help more adults enter higher education, whether that means finishing previously abandoned degrees or starting entirely new ones. The Los Angeles County Economic Development Corp offers training on future-looking skills in areas such as augmented and virtual reality. Jewish Vocational Services in San Francisco is training people in the fields of health care, financial services and more, and is working with regional banks to help workers prepare for jobs as tellers and customer service representatives.
But many workers are finding that job retraining alone is not enough. Support networks and social services are needed to support the transition to new types of work.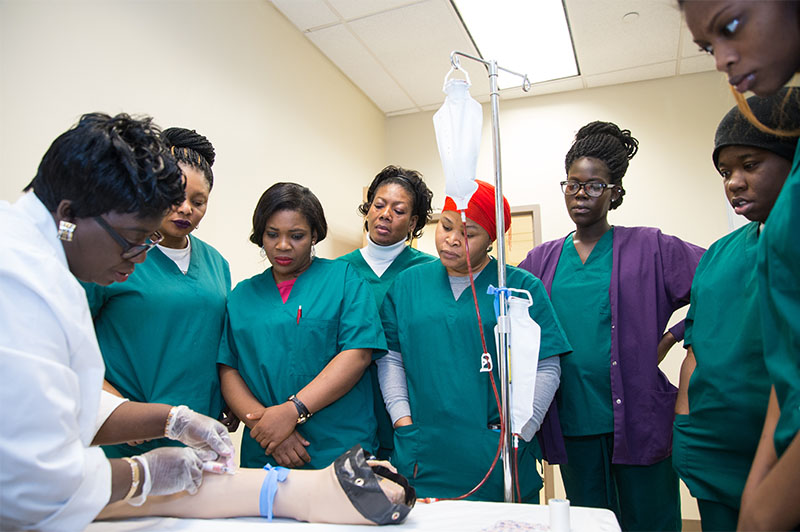 More on Tomorrow's Jobs
---
By 2026, there will be
2.6 million new jobs in health care,
one fifth of all new jobs.
---
"The U.S. job market has changed, and American workers need both new skills and a support system that allows them to participate in training programs," Citi CEO Michael Corbat said when he announced Citi Foundation's partnership with Local Initiatives Support Corporation (LISC), a nonprofit whose Bridges to Career Opportunities program helps people with life challenges and teaches them the skills necessary to meet changing workforce demands. Citi Foundation invested $10 million in LISC, allowing the organization to expand its offerings across the country.
The Bridges program is regionalized, meaning that in a place like Jacksonville, Florida, people might learn skills useful in shipping and supply chain tech, in Boston they may learn skills related to biotechnology, and in Chicago, clients learn welding and diesel mechanics. Union Pacific Railroad, North America's biggest freight railroad, invested $3 million with LISC this year as part of the rail company's Building Tomorrow's Workforce effort. Billions of dollars from all industries are being invested in retraining efforts like these—and workers are responding.
"We have greater demand than we have spaces," says Maurice A. Jones, CEO of LISC.
The Bridges program works, Jones says, because it takes a holistic approach to the changing workforce. On the one hand, it offers robust technical training.  That's why LISC's more than 85 Financial Opportunity Centers, many of which incorporate the Bridges program, teach technical skills and computer literacy to all participants. "You've got to be digitally literate for these jobs now," Jones says. "You have got to be a 21st-century welder, a 21st-century plumber, a 21st-century electrician. That's the path that we're putting people on."
More on Tomorrow's Jobs
---
The tech sector added
200,000 jobs
in 2017 alone,
as it inevitably integrates
into adjacent fields.
---
The U.S. economy will need
as many as 100,000 new
information technology
workers every year
for the next decade.
---
What sets the Bridges program apart is its acknowledgment of the countless other factors that can disenfranchise workers. As a result, it also helps people improve their credit scores, find childcare and transportation, learn the math and reading skills required for today's trade apprenticeship programs, budget their money, and lay out career plans that set them on a path to homeownership and wealth.
"Every one of us needs that confidence, that inspiration, to motivate us to invest in ourselves," Jones says.
And when people succeed in the program, Jones says, the country benefits as well. Companies get the trained workers they need, entire families and communities flourish, and the economy becomes stronger. Initiatives like Bridges help change attitudes so that learning is seen not as earning a one-time degree or certificate, but as a lifelong process.
Helping workers adjust their lives and skills for future workforce needs will continue to be key as disruption-driven opportunity appears in all kinds of industries, according to a Citi Global Perspectives & Solutions report on education and the future. For industries and, indeed, entire economies to succeed, a workforce must evolve with changing demands for skills. Companies need to be able to find the types of workers they need to hire.
"It is more about changing attitudes to learning—making sure that, as much as possible, students are getting the right skills in the first place, but also making sure that there is infrastructure in place to help people re-skill when disruption occurs," the report states.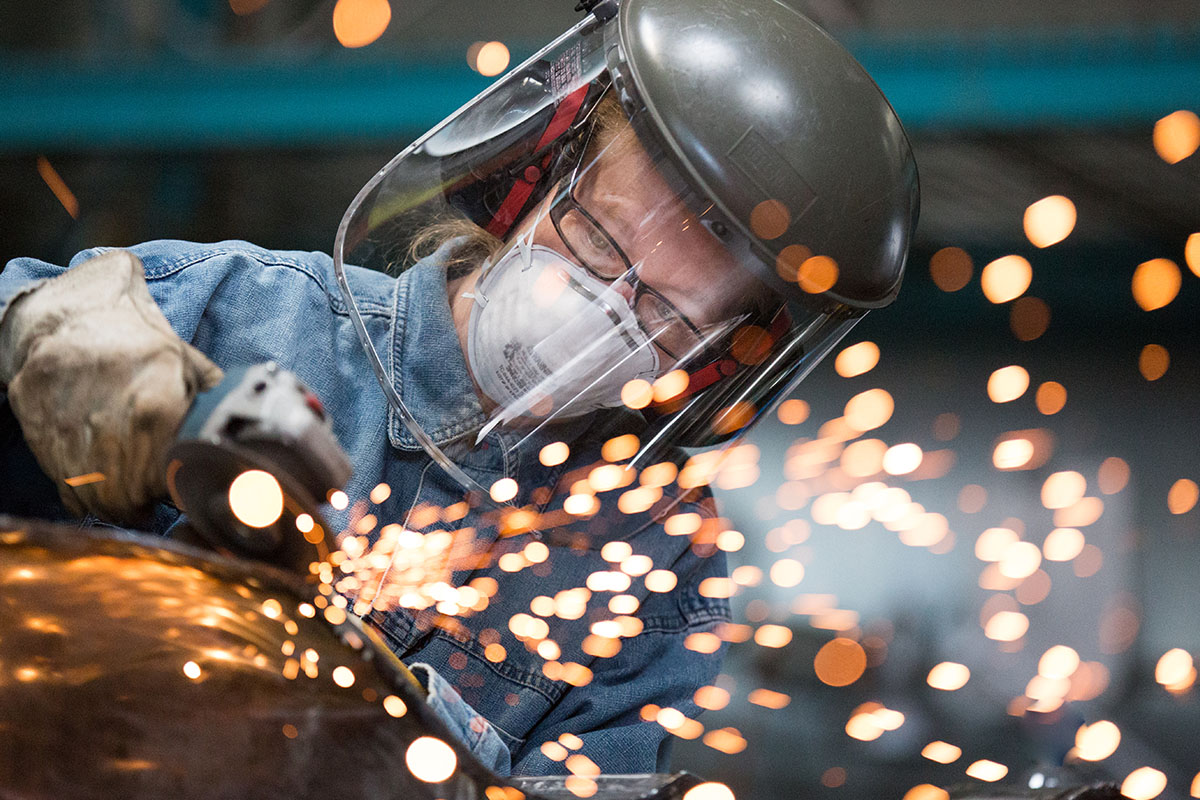 This shift is important on both a macroeconomic scale and on an individual one. Jones tells the story of a man who was jailed in his early 20s on a drug charge, and who had never held a full-time job, yet was trying to raise a daughter: "He said, 'I came out, and no one would hire me to do anything because I had a record. You all helped me actually get a welding credential," Jones recalls. "'Today, I am not just welding; I'm a manager of other welders, and I am supporting my child. Now my daughter is proud of me.' It wasn't just the job. It was a transformation of his life."
Continue Reading
Article 01
---
Sustainable Development
From New York City to San Francisco, architects and city planners are going green to address the housing crisis.
---
Article 02
---
The American Economy
As goods and services become more intrinsically tied, economists and policymakers look to the future.
---
Article 04
---
The Refugee Crisis
Amidst a swell in global conflict, global educational and work training initiatives are key to alleviating poverty.
Coming Soon
---
More on Citylab
---
Job Training
From Los Angeles to New York, innovative institutions are paving the way in workforce training, and providing jobs and services for communities in need.
---