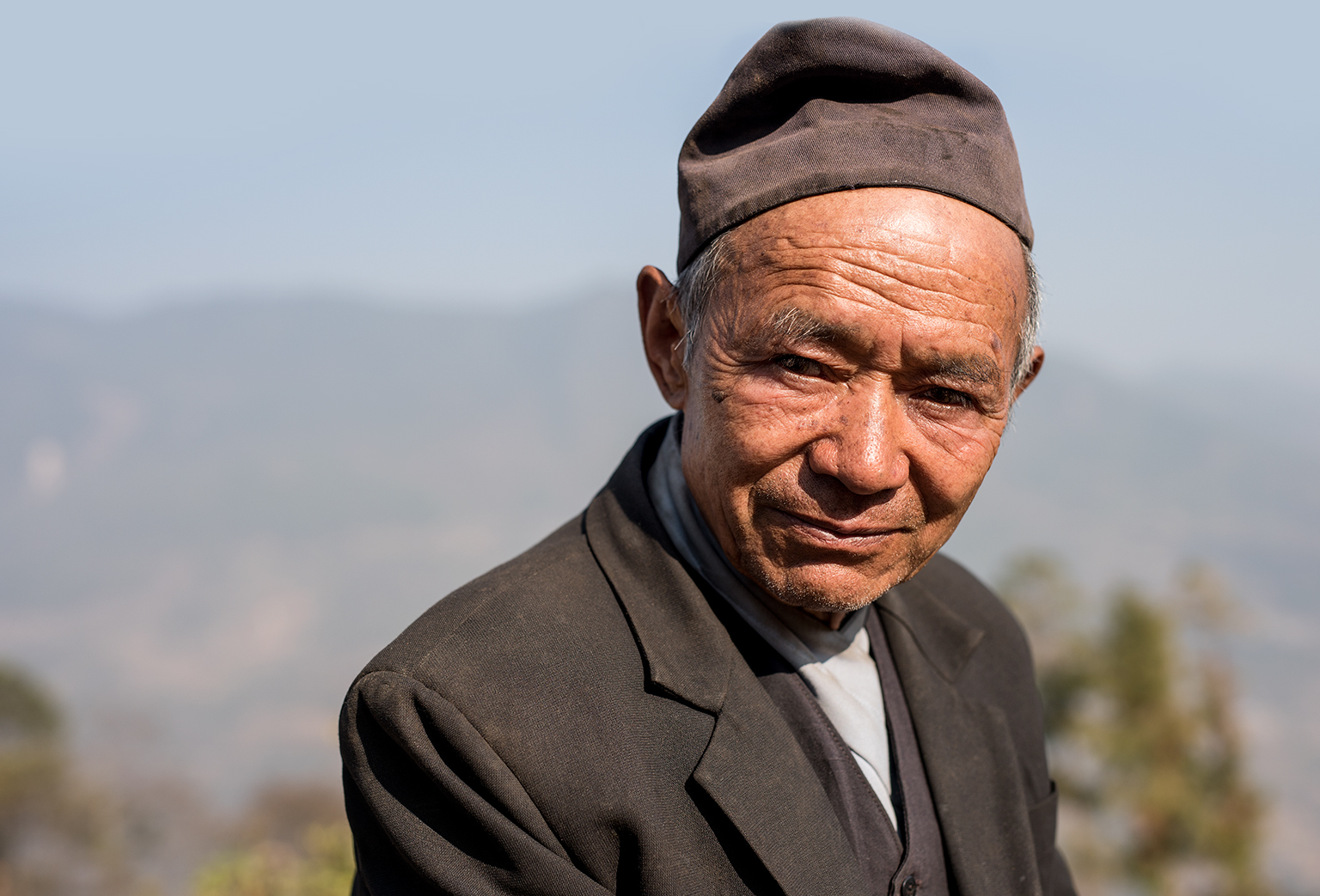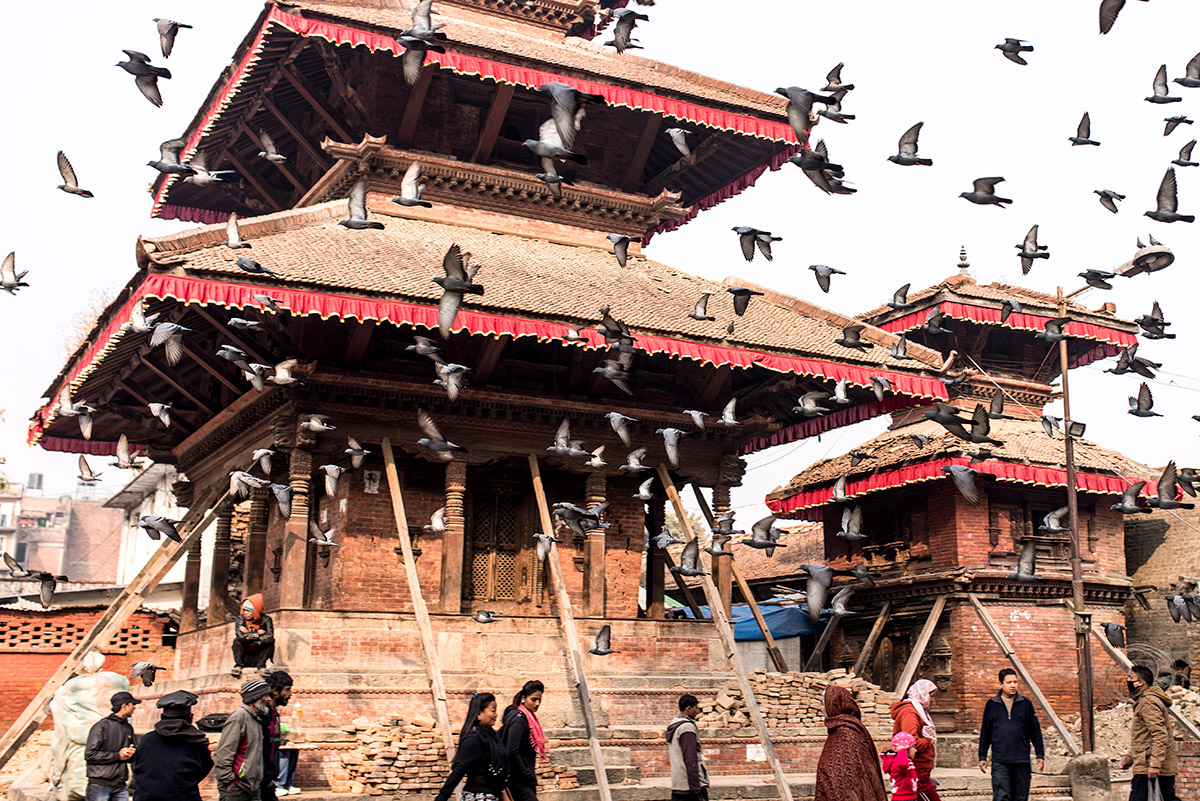 As part of an ongoing exploration of the meaning of travel, Atlantic Re:think, in partnership with Cathay Pacific Airways, flew to Nepal to document the work of Possible, a non-profit organization that brings health care to one of the country's most remote regions—and that is now tasked, in the wake of 2015's devastating earthquakes, with rebuilding the nation's health-care infrastructure. Several times every year, members of Possible's U.S. team travel halfway around the world to supply and support their dedicated, indefatigable teams on the ground. Following them there and witnessing their work across Nepal gives new depth and purpose to the idea of a "life well travelled."
Nepal has long been a magnet for back-packers, mountaineers, spiritual seekers, and curious tourists. Getting there, even for the most casual of visitors, is not a simple task: To arrive at the countryside from, say, New York City, you can expect at least 20 hours of continuous travel. Preparing for the trip is notably different from packing for the idyllic quick jaunt to Europe: Instead of picking outfits, you pick contingency plans for the various twists and turns you'll inevitably encounter across its unforgiving, mountainous landscape.
The trip is vastly more complicated for Possible, a nonprofit that, until recently, had focused on delivering high-quality, low-cost health care to one of the nation's poorest regions. But when two earthquakes inflicted widespread devastation and robbed the country of half of its GDP, their brief changed: Suddenly, they were tasked with helping to rebuild Nepal's entire health-care infrastructure. Now, they were to fly back and forth, between New York and Nepal, nearly every other month.
For U.S.-based Possibilists, the name they give their team members and supporters, the journey is even more daunting than for the average travel enthusiast. Suitcases are for medical supplies not available in-country. Clothes and personal items are used as protective padding. After the 16-hour trip to Hong Kong and a four-and-a-half-hour indirect flight to Kathmandu comes a one-hour domestic flight to Dhangadhi Airport, where they begin a 10-hour Jeep ride to Possible's anchor medical facility, in the western district of Achham. By then, none of them knows what time it is. (It is actually about 2 a.m. local, which back home would be 4:15 in the afternoon of the day before.) And that's just getting to home base.
The endurance and wherewithal it takes to embark on such a journey several times per year would be, for many, somewhere between laughable and unimaginable. But for those on the Possible team, being on the ground is more than necessary: It's the most meaningful dimension of what they do. The reason they do it—the reason Cathay Pacific thinks enough of their work to underwrite it—is that this is nothing less than a mission, for them and for their local staff, most of whom are Nepali. To follow along on Possible's journey across Nepal for two weeks—seeing the desperate needs they fill, the lives they change—is to witness a fundamental redefinition of what travel can mean.
total distance travelled: 10307 miles
time spent travelling: 21h 20m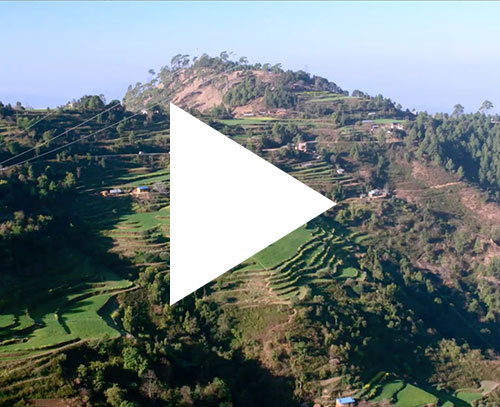 WATCH | 4:45
Watch part one of the documentary series:
Making Health Care Possible In Impossible Places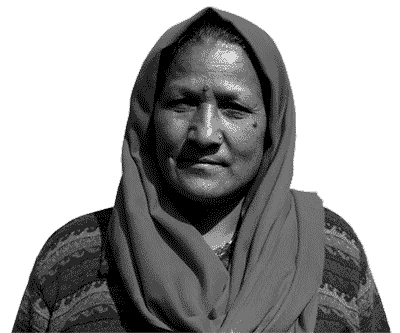 SANU THANI
Sanu Thani was working in the field outside her home in rural Nepal when the largest earthquake in her country's history struck last year. "I kept falling down and then fainted," she recalled recently, almost a year after the April 25th earthquake ravaged this Himalayan country, killing nearly 9,000 people. Thani, a slight 54-year-old woman, has lived in Dolakha district her entire life. Because of the district's seismically vulnerable location, she had always feared a large-scale earthquake. "Small tremors come all the time," she said on a recent afternoon, a blue shawl framing her round face. "Yesterday there was one. The day before there was one. It won't stop."
After the earthquake hit, Thani thought the worst was behind her. Her home had been badly damaged, but she and her daughter were safe. A couple of weeks later—on May 12th—as Thani was on her way to collect one of the free tarpaulin tents that were being distributed by the United Nations in the region, she felt the ground move again. At first, she thought she was hallucinating, and that her body was still in shock from the April tremor. But this time, it was much more than a tremor. "It all went dark," she recalled. "The earth was jumping."
The Nepalese called it the "quiet earthquake." To foreigners it was often described as an "aftershock." But the earthquake that struck Nepal on May 12th, 2015—two weeks after the major April earthquake that convulsed the country and destroyed many its treasured heritage sites—was the one that people living in this remote, mountainous district recall as the most devastating in scope. It demolished 90 percent of residents' homes. Though tourists are now increasingly flocking back to Kathmandu and its breathtaking shrines and temples, Dolakha remains a site of destitution.
POPULATION BY DISTRICT (2011)
ESTIMATED AFFECTED AREAS AS OF 4/25/15
WHERE POSSIBLE IS PROVIDING CARE IN DOLAKHA DISTRICT, NEPAL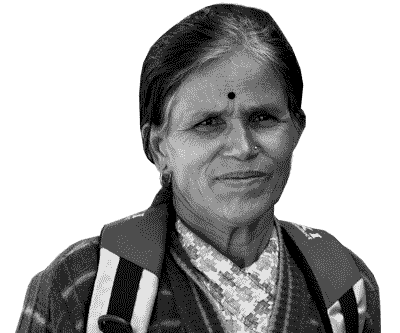 BIRKA BUDHA
As Thani described the events of that fateful day to a visitor, a small, bent woman silently stood beside her and began to weep. Hearing Thani talk of what is known here as "the second earthquake," this woman, Birkha Budha, was also overcome by memories. She was at home with her husband, a local shaman, on May 12th, she said. It was a Saturday, and her husband was napping on a cot in the front of the house, a place he favored because of the way the sun slanted through the window. Budha had just finished grazing their cow and two goats and was on the phone with her daughter when the second earthquake struck. She managed to escape through a narrow exit path at the back of the house. But her husband didn't make it. The roof of their house collapsed, and he was buried underneath it. "He was a good man," she said quietly. "He didn't drink, he didn't gamble.…" Her voice trailed off.
Like many of their fellow villagers, Thani and Budha have struggled to rebuild their lives since then. While talk of post-traumatic stress is virtually unheard in this traditional society (there are reportedly only 50 psychiatrists in this country of 28 million people), residents describe symptoms that can only be characterized as such: insomnia, heart palpitations, inability to concentrate, a recurring sense of déjà vu. They had lived through not one but two of the most catastrophic natural disasters their country had ever known. And they have done so with meager means, as a primarily agricultural community subsisting off their volatile land. A visitor can't help but be struck by the juxtaposition between the lush, awe-inducing landscape of the area—a favorite among trekkers and adventure seekers—and its residents' hardened reality. Now the majority of them live in makeshift shacks made of corrugated metal, where every gust of wind threatens to topple the structures over. As another Dolakha resident asked matter-of-factly, while pointing at a pile of rocks that used to be his home: "Rebuild? Rebuild with what?"
The same question had been plaguing Nepal's health ministry since the earthquakes hit. In a government report published last year, the ministry highlighted the urgency of reconstruction in Dolakha—particularly of its medical outposts, the overwhelming majority of which had been destroyed by the second earthquake. The solution came from a seemingly unlikely source: a grassroots nonprofit organization called Possible, which had been working with the government for almost a decade to provide quality, low-cost (often no-cost) health care to Nepalese communities in the far-flung district of Achham. As one Possible employee summed up his organization's model: "We are providing high-quality services to the poorest of the poor."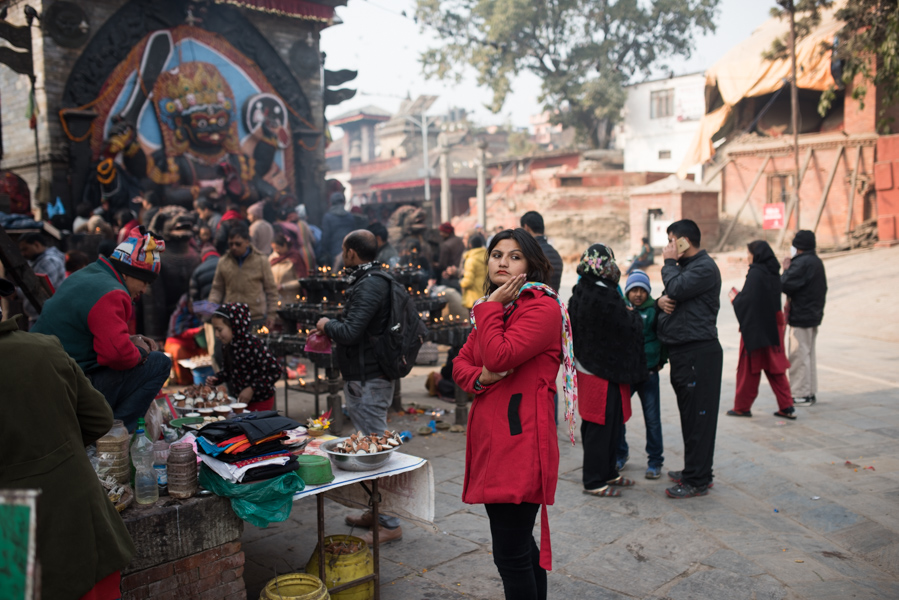 In an unprecedented move, the Nepalese health ministry asked Possible, which is run predominantly by Nepali medical and community-health workers, for help. The organization had done no construction in Dolakha, but it decided to accept the challenge and created an entirely new division tasked with operations in the district.
"We understood that the attention in the health-care sector would be focused on the earthquake in the next couple of years," S.P. Kalaunee, Possible's director of governance, said. "So based both on the needs of our country and our own moral grounds and strategy—we decided to be involved." As Busan Prasain, Possible's director of operations at Dolakha, put it, while standing on the grounds of a demolished medical outpost as construction workers drilled in the background: "As the need for rebuilding was urgent and really more important than anything else, we jumped into rebuilding in Dolakha."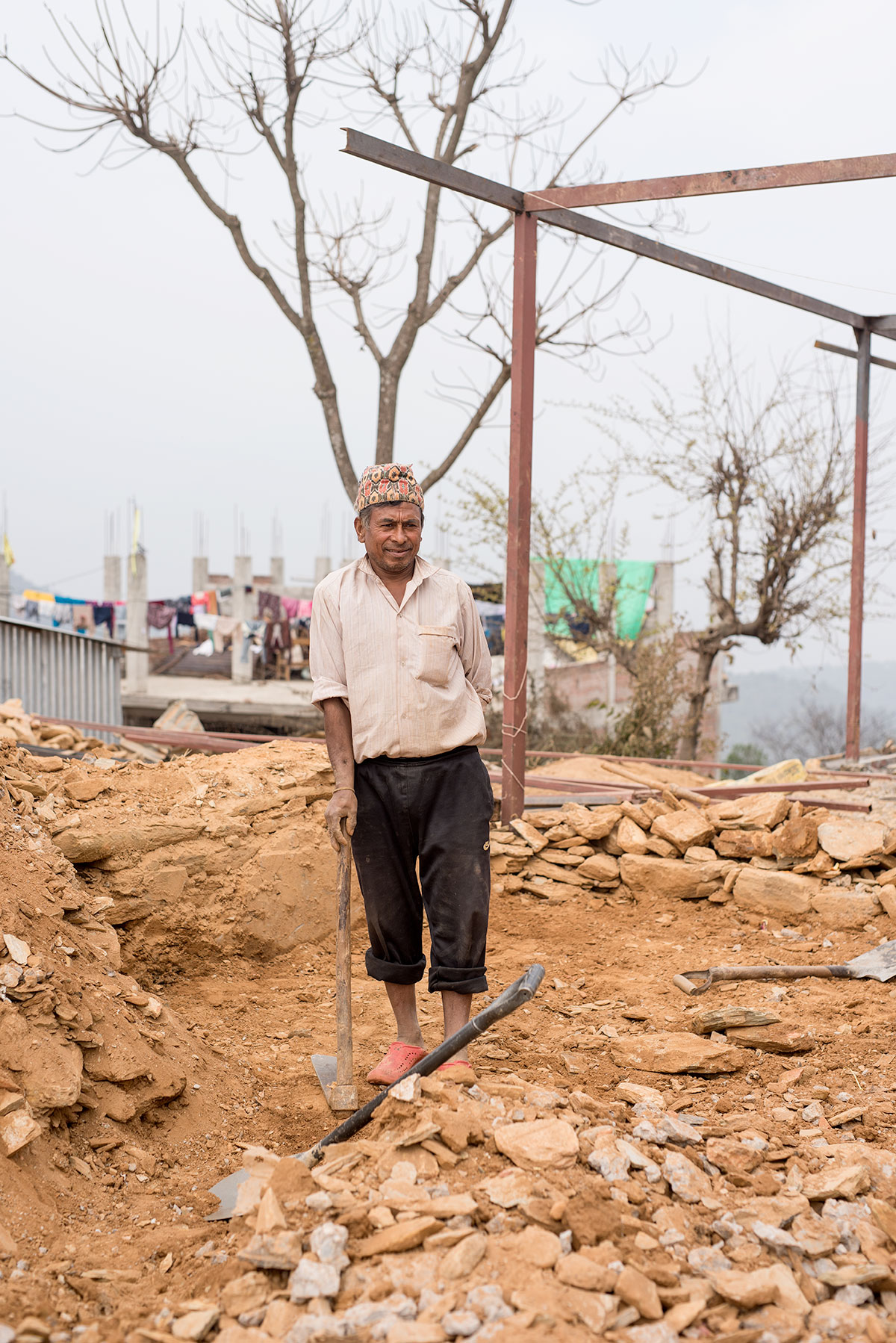 Pahal Man Shrestha rebuilds in Chautara, Sindhupolchowk, one of the hardest hit regions.
Bishnu Maya Shrestha and Narayan Bahadur Shrestha sit next to their damaged house in Chautara, Sindhupalchowk, near the now destroyed childhood home of Dr. Binod Dangal, medical director for Possible in Dolakha District.
Bishnu Maya Shrestha and Narayan Bahadur Shrestha sit next to their damaged house in Chautara, Sindhupalchowk, near the now destroyed childhood home of Dr. Binod Dangal, medical director for Possible in Dolakha District.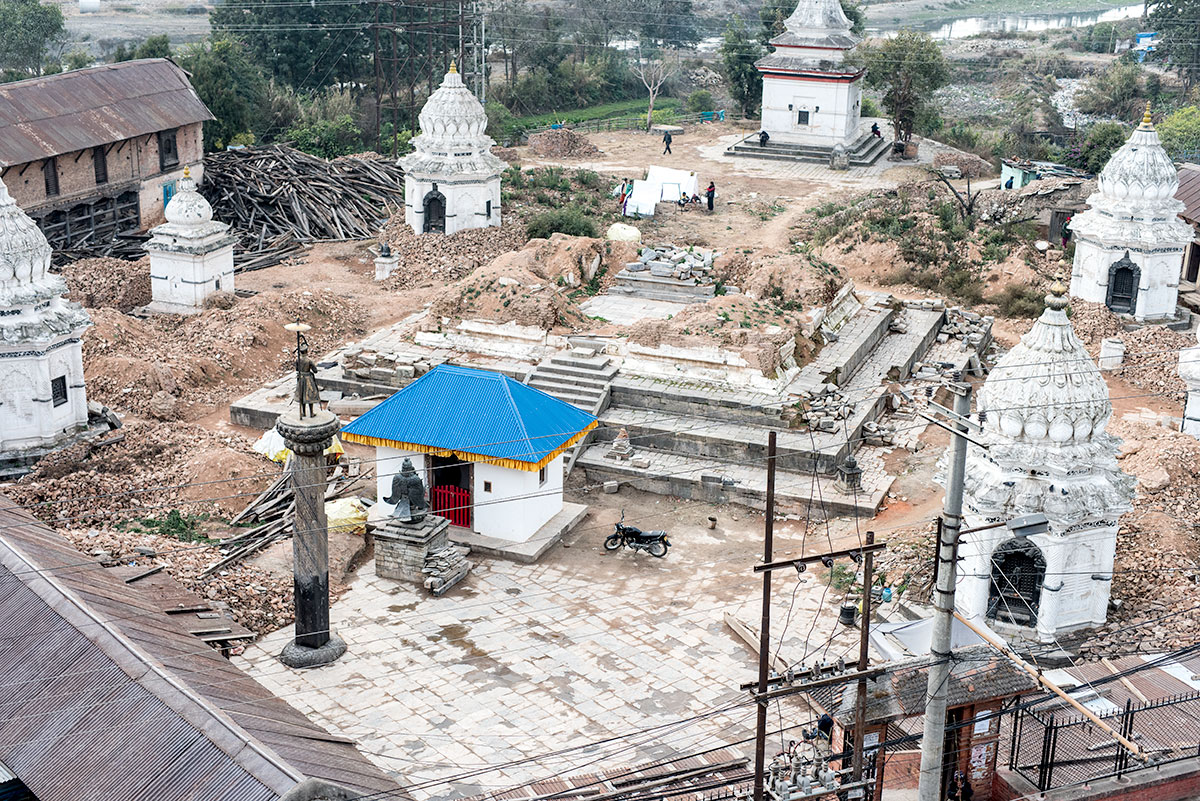 What was once Kalmochan Mahadev Temple sits across from Possible's Kathmandu offices on the Bagmati River. It is one of many sites across the city that were destroyed in the 2015 earthquakes.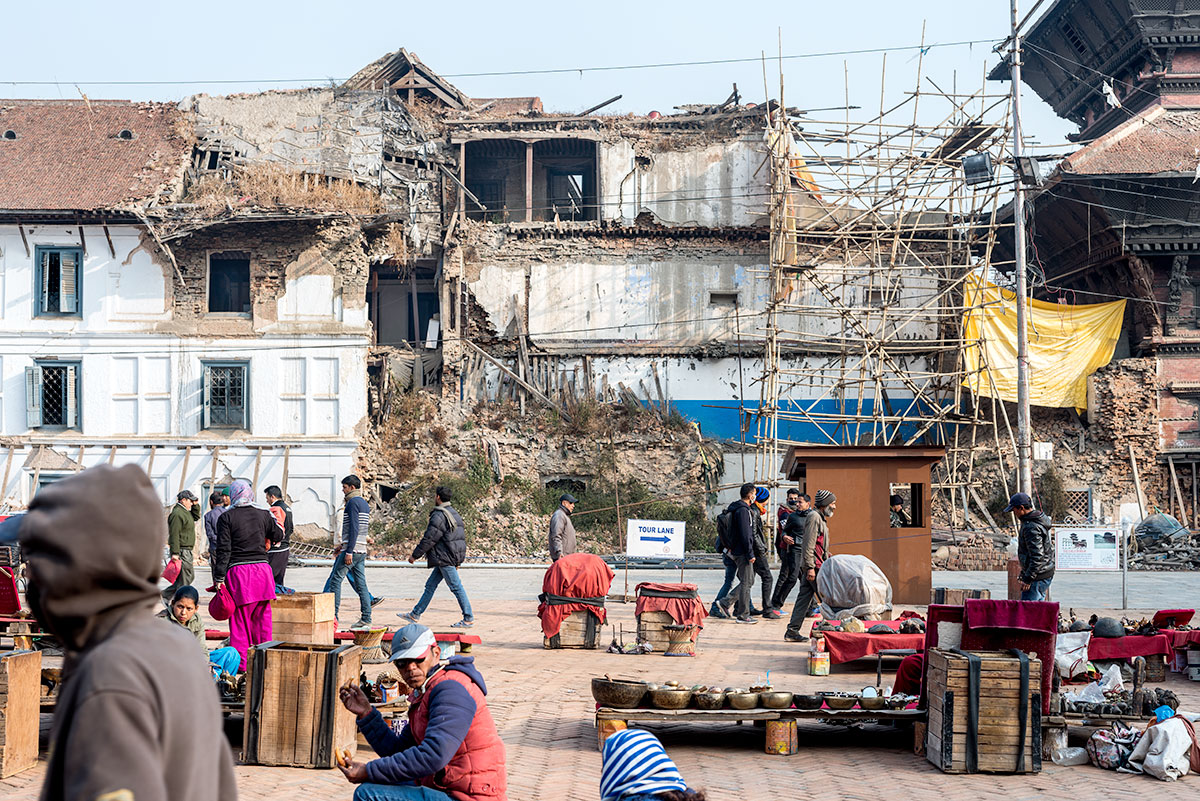 Kathmandu Durbar Square is one of the many cultural heritage sites that sustained major damage, but vendors selling jewelry and other traditional wares, as well as tourists, still flock to them in droves.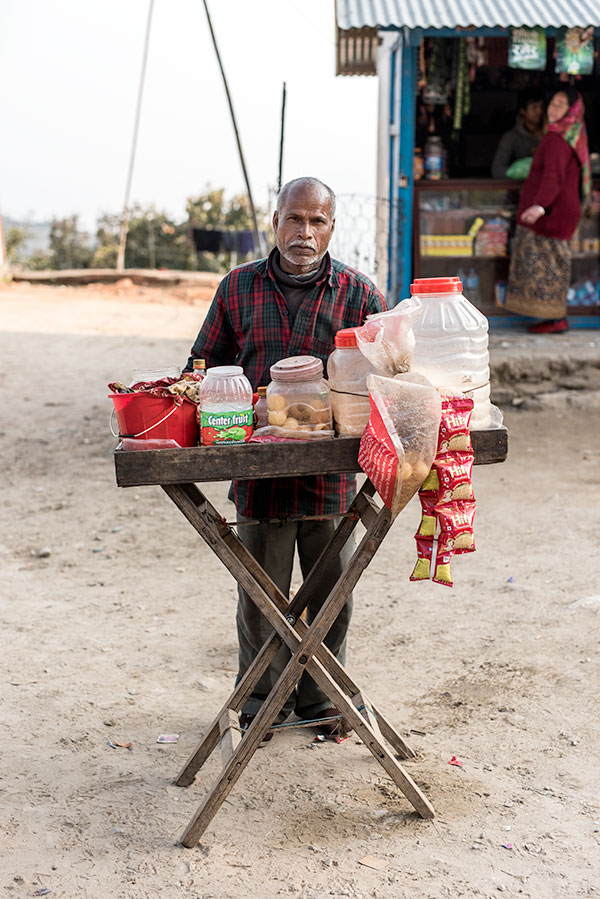 A man sells snacks by the side of the road.
Watch
4:45
Making Health Care Possible in Impossible places
Since 2008, Possible has been providing health care to Nepal's poorest communities. After last year's earthquakes, they were asked to help rebuild the nation's health-care infrastructure. Cathay Pacific became a key partner in that work. This year, Atlantic Re:think traveled to Nepal to find out what it takes to do what Possible does every day. This is what we found.
Watch
5:47
Nepal's Women Push Back Against the Patriarchy
Since 2008, Possible has been providing health care to Nepal's poorest communities. After last year's earthquakes, they were asked to help rebuild the nation's health-care infrastructure. Cathay Pacific became a key partner in that work. This year, Atlantic Re:think traveled to Nepal to find out what it takes to do what Possible does every day. This is what we found.
Watch
5:26
Fighting Back Against Poverty as a Cause of Death
Since 2008, Possible has been providing health care to Nepal's poorest communities. After last year's earthquakes, they were asked to help rebuild the nation's health-care infrastructure. Cathay Pacific became a key partner in that work. This year, Atlantic Re:think traveled to Nepal to find out what it takes to do what Possible does every day. This is what we found.
As a result, over the past year a unique public-private partnership was forged between Possible and the health ministry to rebuild and improve health-care delivery in this battered district. Last month, both sides signed an agreement giving Possible the mandate to rebuild 21 of the hardest hit outposts. Yet reconstruction has been an uphill battle for the nonprofit organization: First the monsoon season hit; then came a blockade on all fuel coming from India, which meant a freeze on building supplies. These problems were only compounded by a natural landscape of rutted, unruly roads, with remote health outposts that were difficult to reach. "The struggle is on," Prasain said in a tone of breathless energy. "We want to build back, but of course we want to build back better."
To do that, Possible has recruited the country's top doctors and medical professionals to work in its hospital in Dolakha—the only hospital in the area that offers its services free of charge. "After the earthquake, people lost their lives, their families, their homes, so they have no money—and now they're the patients," said Dr. Binod Dangal, Possible's medical director in charge of Dolakha District.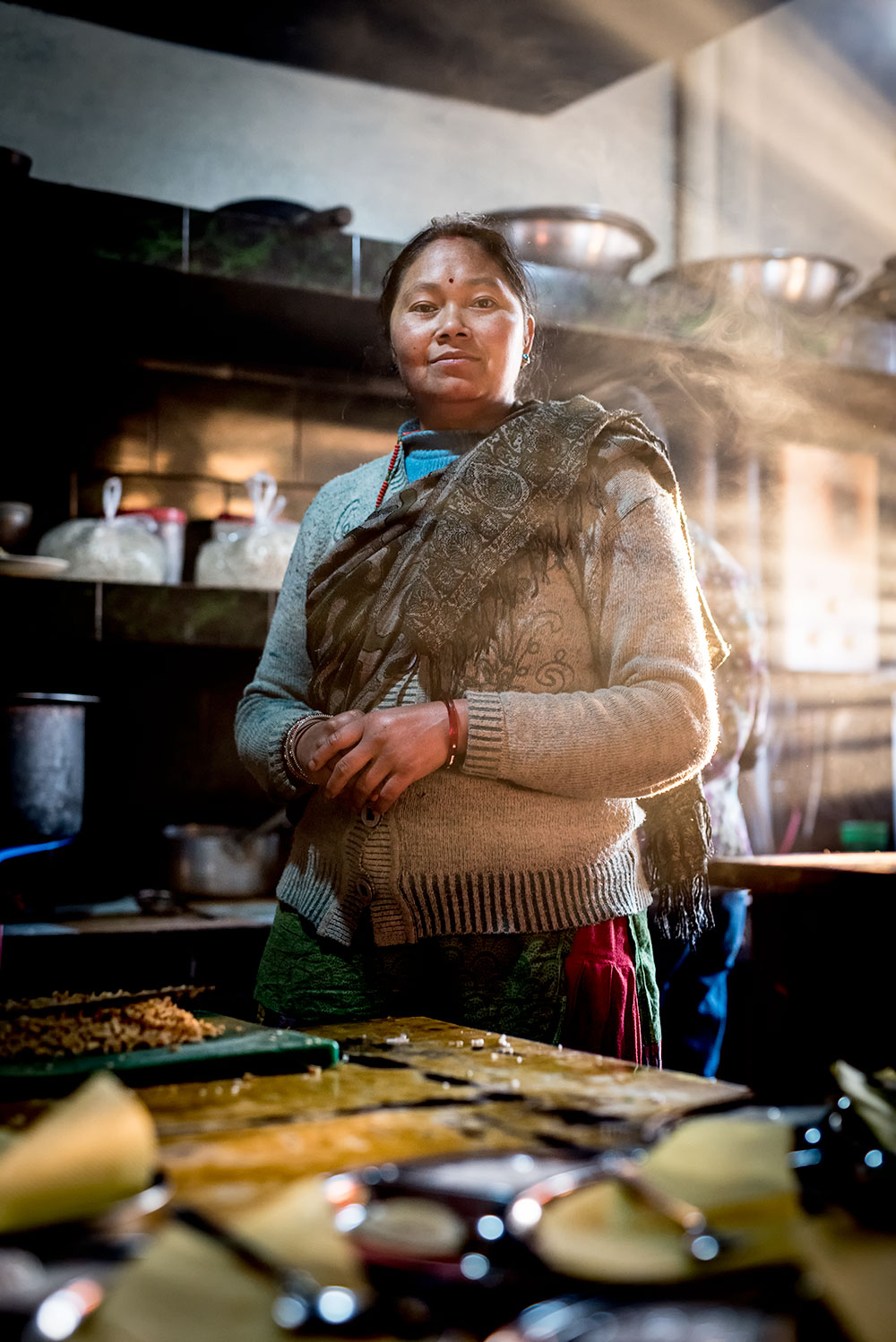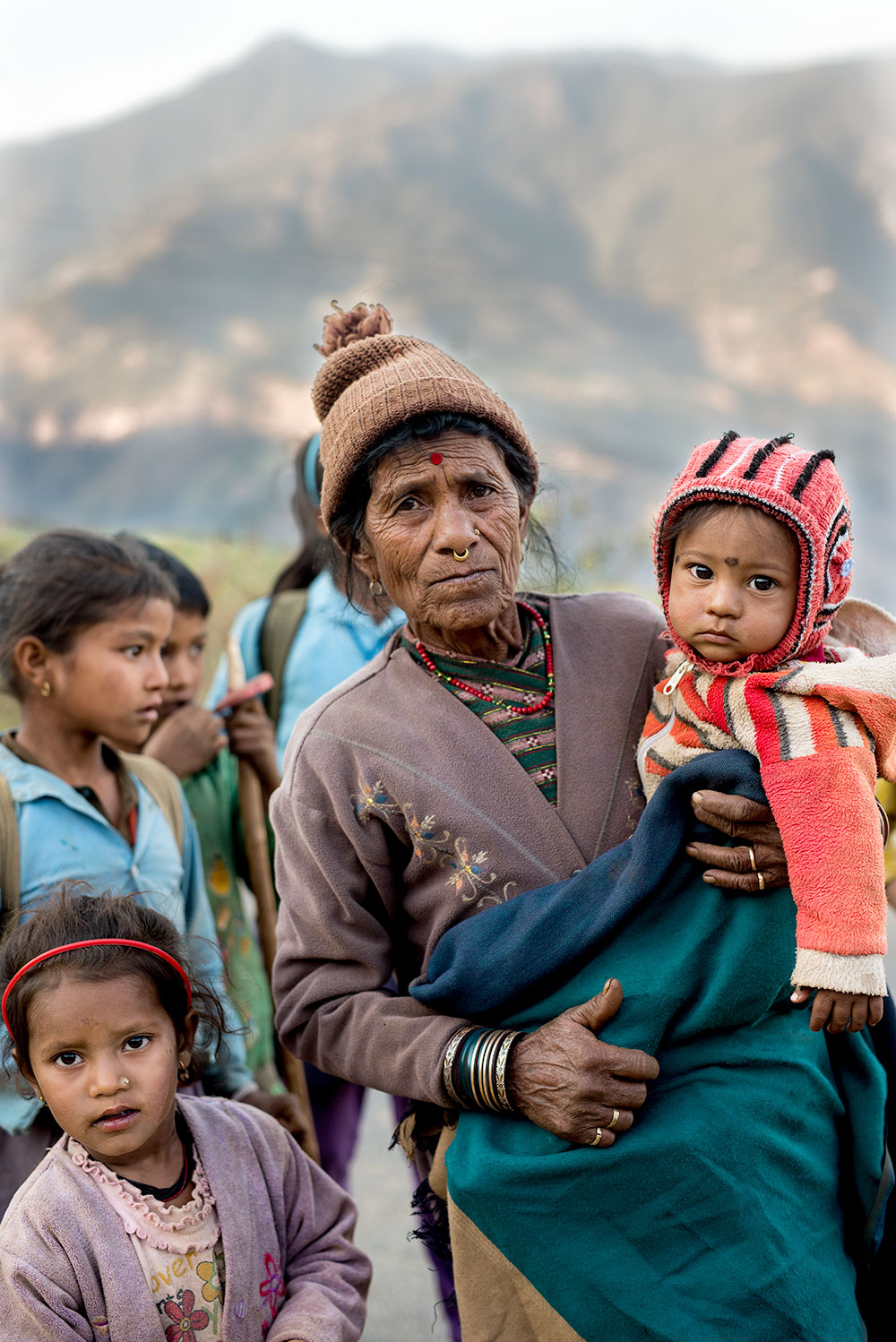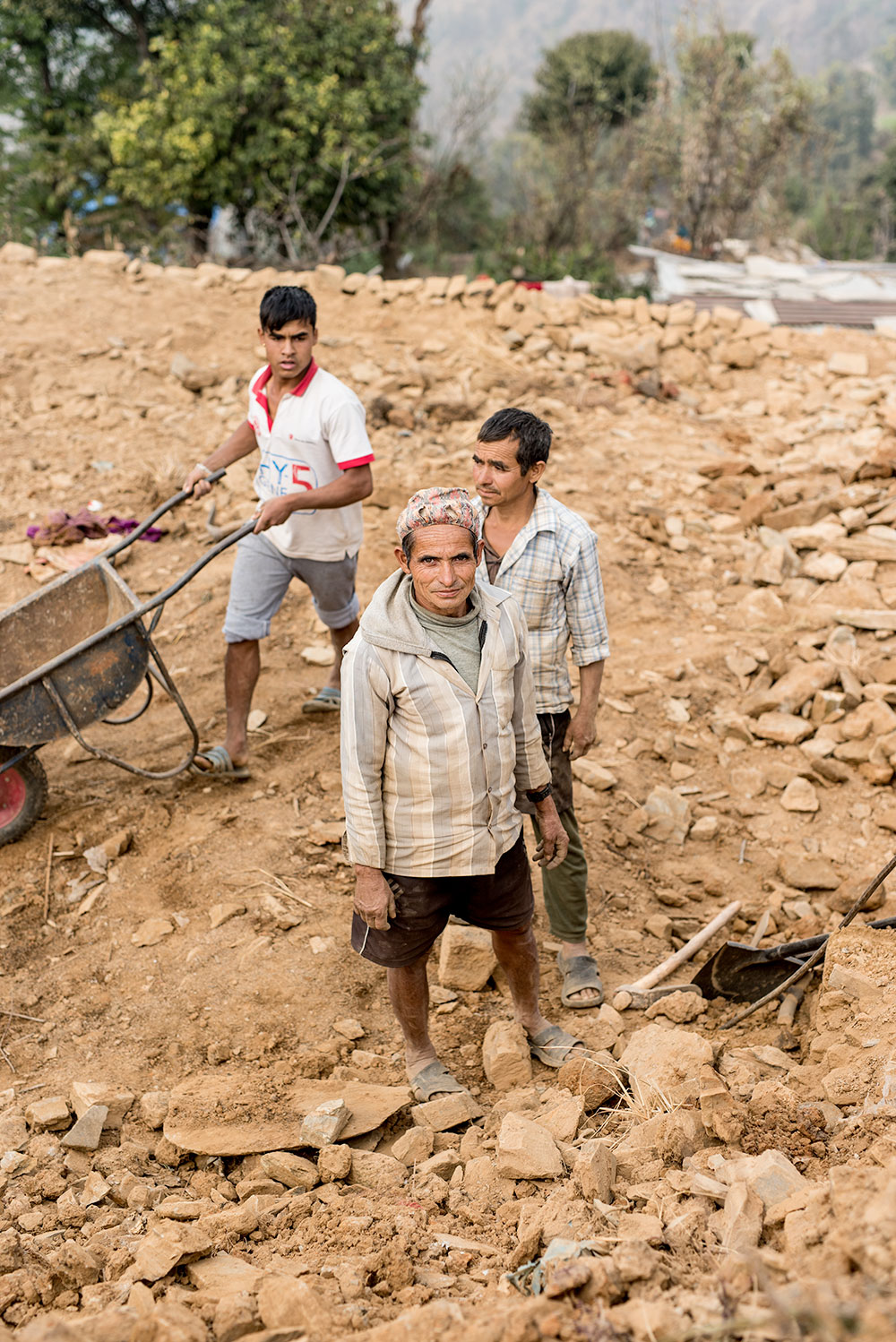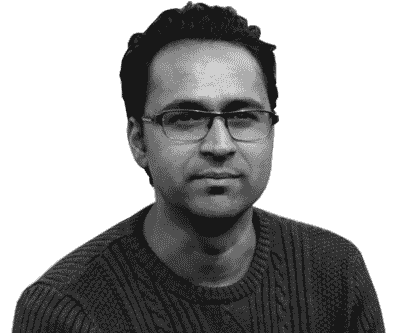 DR. BINOD DANGAL
For Dangal, providing medical care to the district's residents is personal. He grew up nearby, in a village close to the Tibetan border that was the epicenter of the May 12th earthquake. "This is my house," he said on a recent morning, pointing to a pile of rubble and wood. Dangal was working a shift in the hospital when the earthquake struck. Asked what he recalled from that day, he said gravely, "A lot of people were dying in front of my eyes." He immediately set to work, treating earthquake victims who flooded through the hospital doors, all the while thinking and worrying about his family members back home. It took him 12 hours before he finally managed to get through to them. That's when he learned that five of his relatives were killed, including his grandmother, who raised him.
"After the earthquake I came to my home and I found nothing," Dangal recalled. "I expected so many things, but I found nothing." He looked for his grandmother, who would always stand in the doorstep, greeting him fondly: "Biiinod." Instead, he saw his fellow villagers. "All of them were crying. There was no shelter; there was no sanitation; there was no food for them at all." Sixteen of the village residents died from exposure to the cold in the following winter, Dangal said, adding that shelter remains the number one priority, as villagers are still sleeping in tents and tin cabins.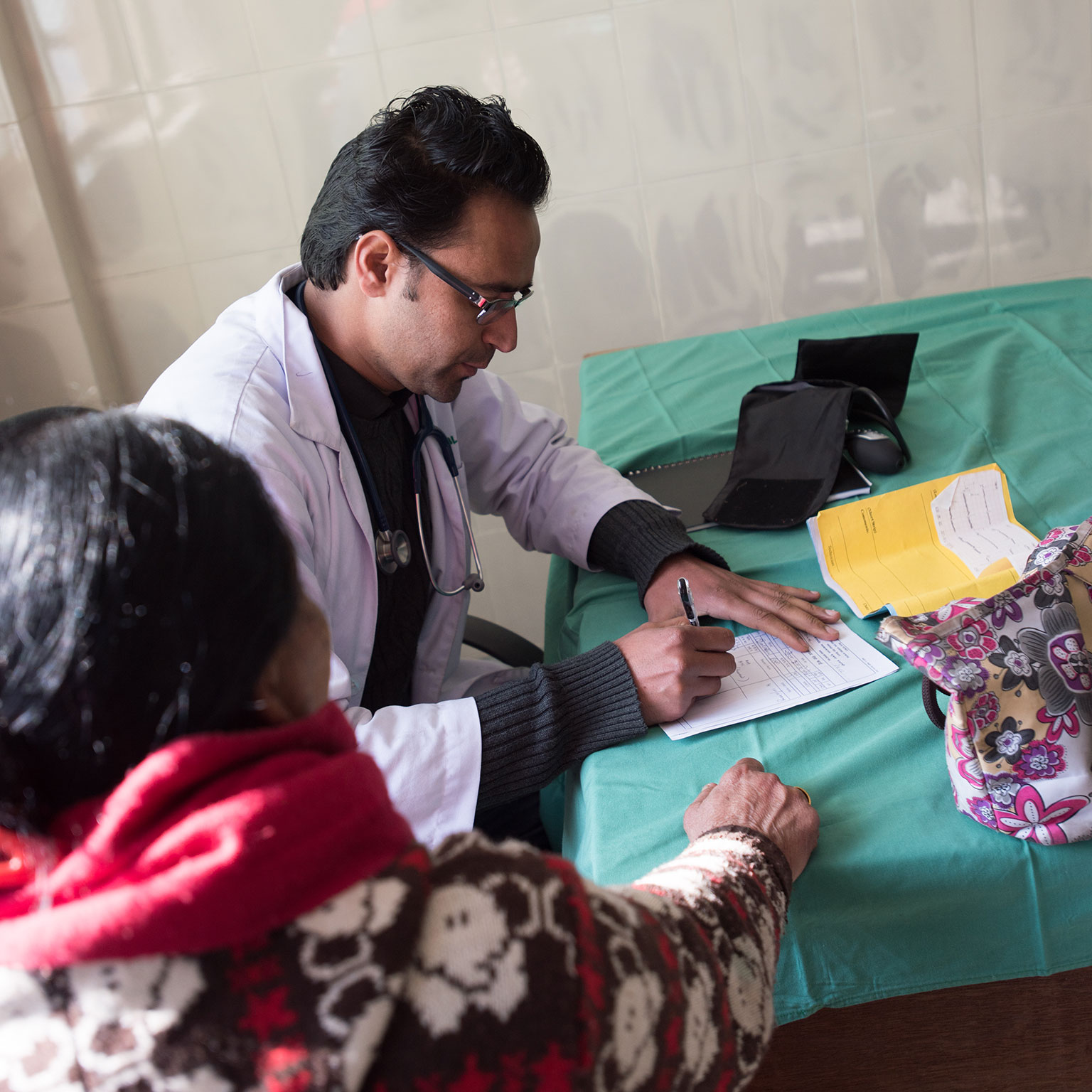 SUPPORT POSSIBLE IN NEPAL
In this special report on Nepal's recovery from last year's earthquake, Cathay Pacific and Atlantic Re:think—The Atlantic's creative marketing group—explore the work of a health-care organization called Possible. With Cathay's support, the people of Possible are dedicated to rebuilding and reforming the nation's medical infrastructure, which lost more than a thousand facilities to the earthquake.
LEARN MORE
Despite the devastation around him, Dangal sounded hopeful. While touring his home village, he was stopped at every corner by neighbors who greeted him and asked him for medical advice. After taking a neighbor's blood pressure and handing another neighbor a prescription on a crumpled notepad, he sat down for lunch at a village restaurant owned by his relatives. But still people kept coming up to him with their problems, and Dangal responded with cheerful resignation. Having just taken a bite of his food, he attached his stethoscope to an elderly man's heart. "Now breathe," he instructed the man softly.
These days, as the medical director of the district, he is on call 24 hours a day at the hospital, and he delivers many of the babies born in Dolakha. "Patient is my god" is his motto.
A day after touring his village, Dangal was back in the emergency room. A pregnant woman who had walked a full day to reach the hospital was suffering from fetal distress, and needed to have an immediate C-section. With Dangal's help, she gave birth to a healthy baby boy.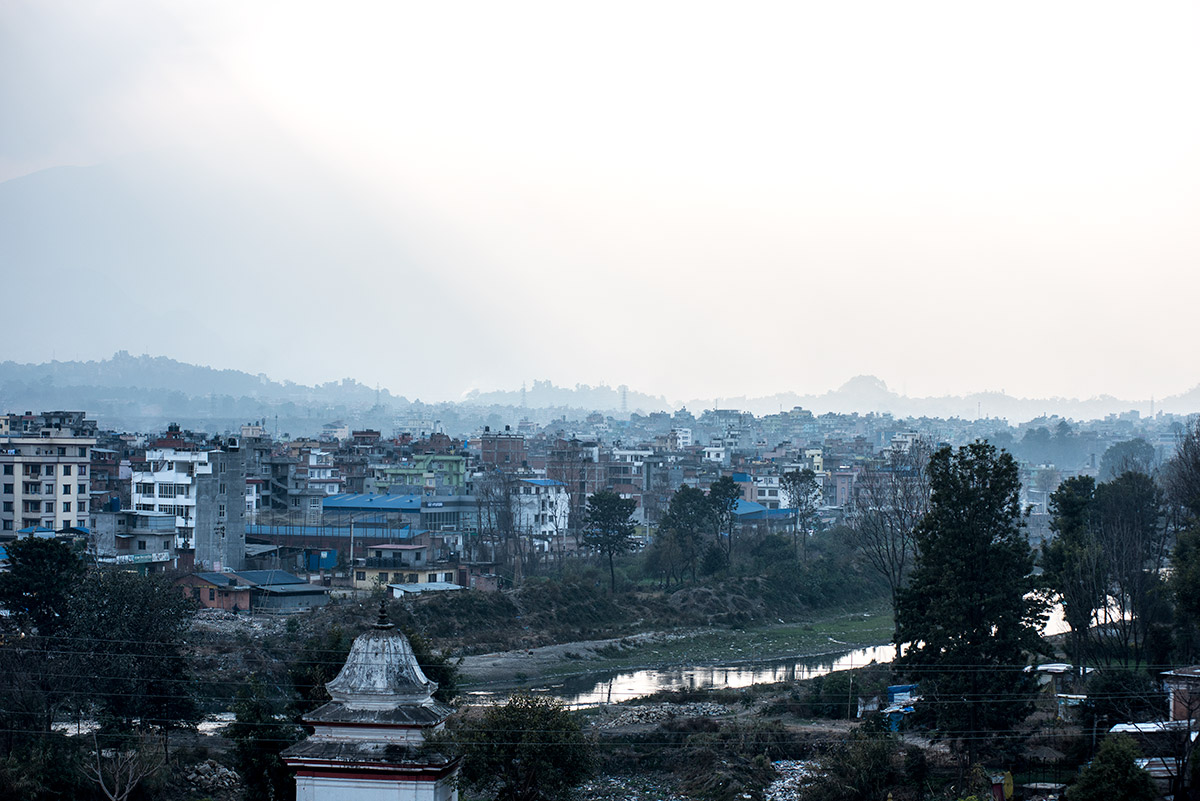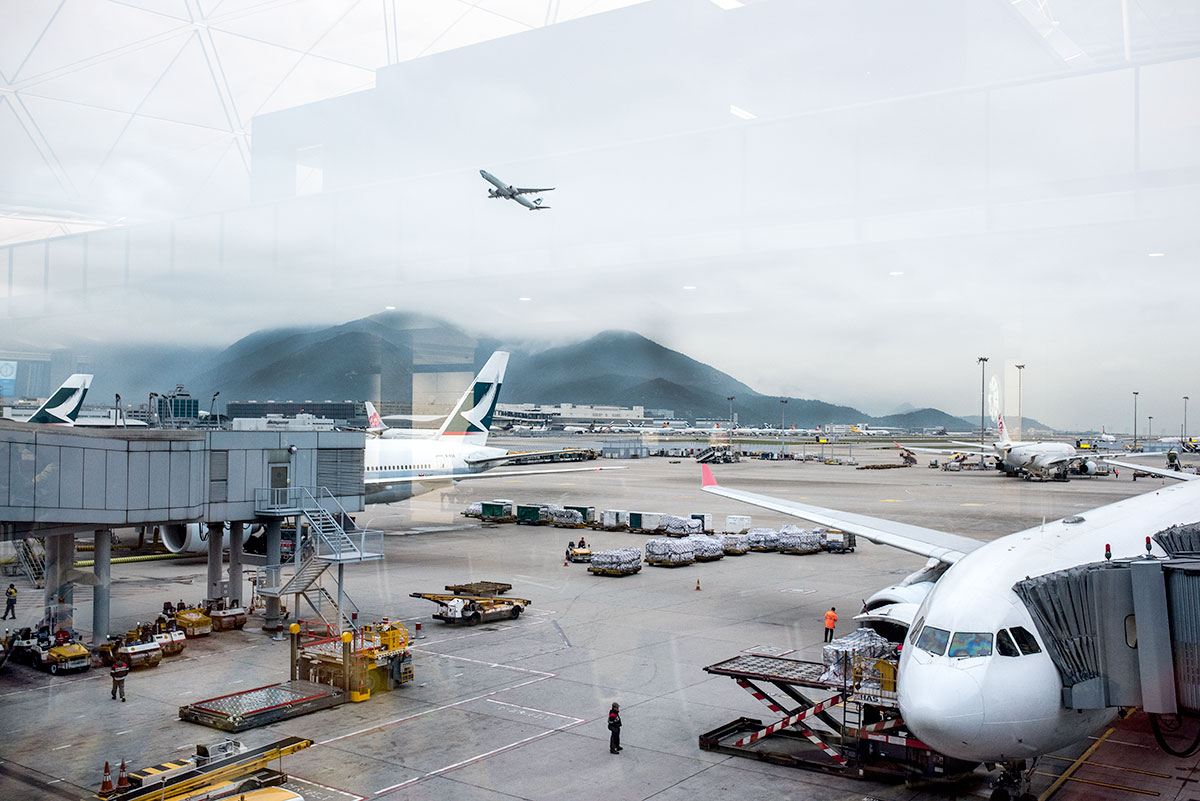 A conversation with Philippe Lacamp
Senior Vice President of the Americas, Cathay Pacific
Could you describe the nature of the Cathay Pacific and Possible partnership?
We're celebrating 70 years of Cathay Pacific this year. You've got to have a bit of a long-term vision, you've got to understand your role and responsibilities in the community in which you operate, and that instills in us a sense of needing to understand what our role is. We're not just a business seeking to make profit.
Cathay has been headquartered only in Hong Kong. We have a long-term commitment to South Asia in general. Nepal is particularly interesting, because there are deep-seated roots in Hong Kong from a large Nepalese community. There has always been an affinity within Hong Kong for Nepal. Once we started operating with Cathay Dragon into Nepal, those community links became a little stronger. As we got to know Possible, we felt that we're very aligned in our approach.
This is going to sound strange, but we're quite unproud. What I mean by that is that we go about doing the right thing because it's the right thing to do. Possible really reflects that as well. They're on the ground doing this extraordinary, innovative work in the most fundamentally important aspect of people's livelihoods, which is their health.
How exactly does Possible's model align with Cathay's, philosophically or practically?
What does it mean to do the right thing? If you're a charity, it's making sure that you have as much impact on the ground that you possibly can. From our perspective, the right thing is to find a charity that does that.
What can Cathay do? We can use what we do to the best of our ability: In this case, we've got the ability to support their flights and carry equipment and so on. We can bring that element of support and professionalism in ensuring that we can get them and their equipment to the right place when they're needed.
That ties into the concept of a life well-traveled. We've been examining what we do as an airline, and what it is that we actually believe in. Part of this idea of a life well-traveled is about making authentic connections with people, experiencing real fulfillment as you travel and meet communities and cultures. If there's one thing this world needs right now, it's understanding and empathy and awareness of other cultures, religions, and people.
What motivates you to straddle the line between giving back to the world and being an executive at a major international corporation?
After my first 18 years with Cathay, I was asked to head up a global department called Sustainable Development, looking at where we had the biggest environmental impact, where we should be investing in cleaner technologies, and where we should be reducing our impact on society or on the environment.
That was an extraordinary opportunity. I really was beginning to understand why any corporation's relationship with the world around it cannot be as simple as quarterly figures. There is value to understanding the environment if you're going to be around for a long time.
At Cathay, there's a stewardship of society, there's a stewardship of community and of resource usage. There's an understanding that we're not doing it for the next quarter, we're doing it for the next generation and the generation after that. There's plenty of cultures in Asia who look at things in the same way: Some tribes in Indonesia say that whatever you do, you have to think seven generations ahead. If you slash down a rainforest, what's going to be the impact seven generations later?
That's a very long-winded way of saying that's why programs like our partnership with Possible are a clear example of the responsibility that corporations have to understand their role in the world.
Could you say more about the idea of a life well-traveled, how it connects to Possible, and why you think it's important?
We're lucky enough to work for an organization that connects hundreds of different points in the world and we're lucky enough to operate in one of the world's most dynamic and engaging cities. We can bring those experiences together.
And if you go to Nepal, you're going to wonder about the rest of the world. Obviously I have a vested interest in people buying airplane tickets, but I've also got a vested interest in my kids being part of a world that understands those cultures a lot better. We're beginning to foster that element of understanding through travel.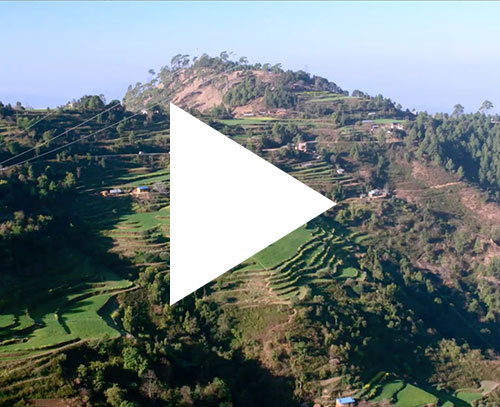 4:45