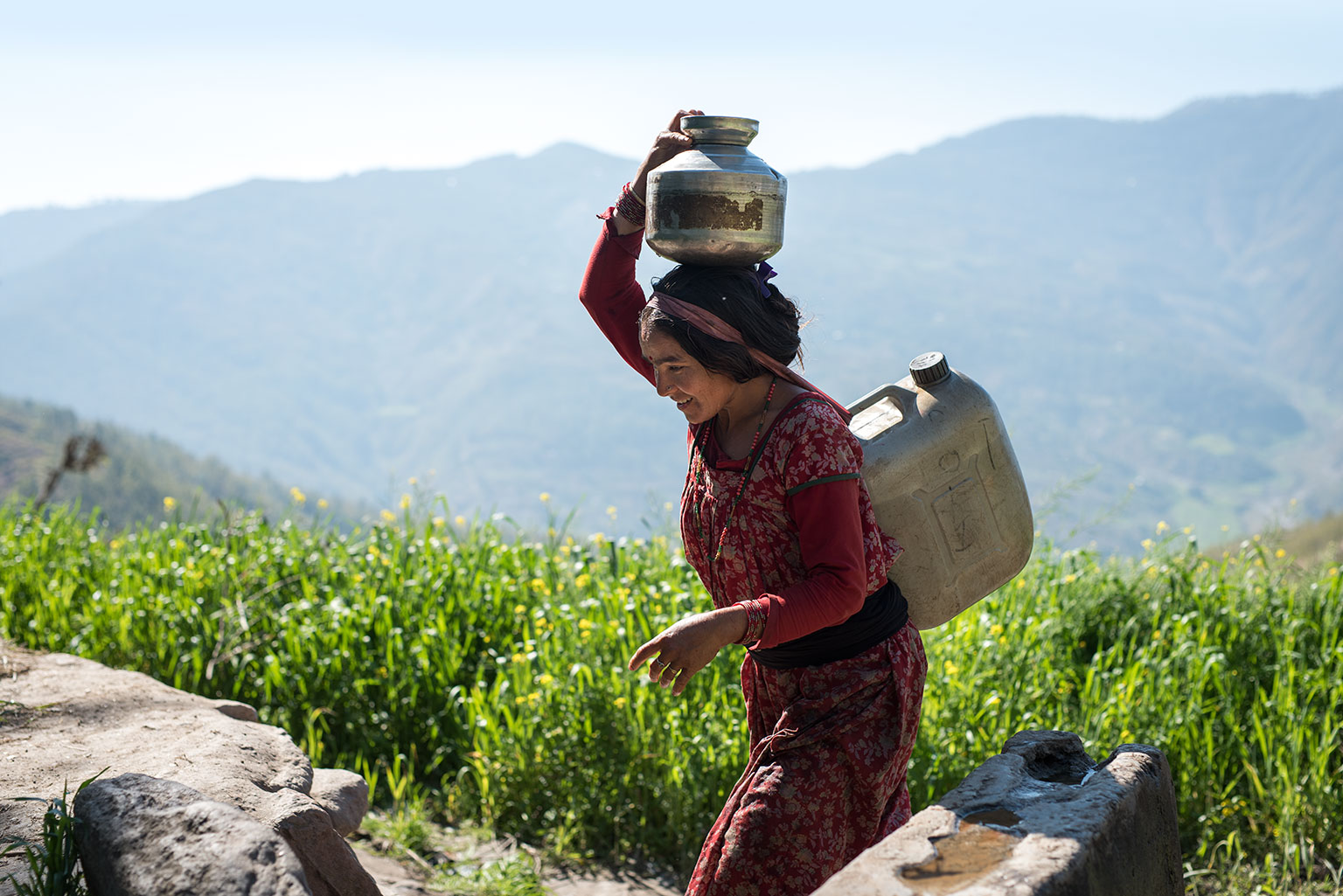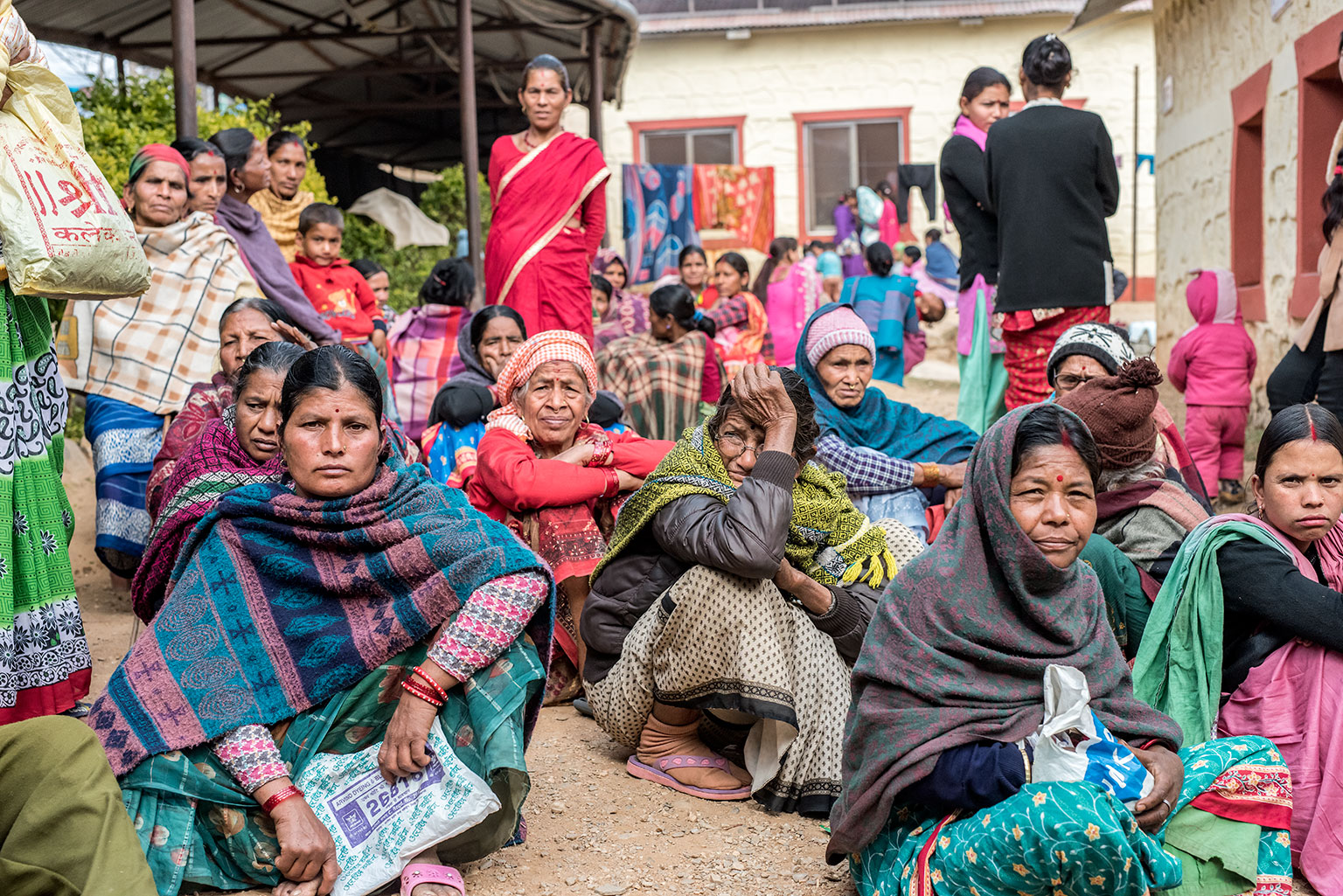 For the second installment of a multi-part series on the meaning of travel, Atlantic Re:think, in partnership with Cathay Pacific Airways, flew to Nepal to document the work of Possible, a non-profit organization that brings health care to one of the country's most remote regions—and that is now tasked, in the wake of 2015's devastating earthquakes, with rebuilding the nation's health-care infrastructure. Several times per year, members of Possible's U.S. team make the herculean journey halfway around the world, giving new depth and purpose to the idea of a "life well travelled."
Getting There
The ten hours of travel from Kathmandu to Achham is a long time in a Jeep (it's not always a Jeep, but given the unendingly rugged terrain Nepalis usually refer to their 4x4 vehicle by the more-familiar brand name). The rewards, however, include a landscape and terrain as diverse as the people you meet and stores you visit along the way.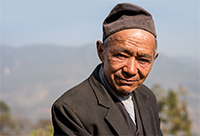 ARTICLE ONE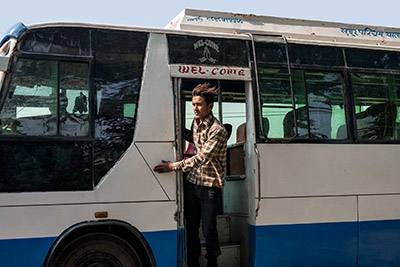 ARTICLE THREE
The trip takes you through narrow roads and puts you among myriad motorcycles, religious shrines, and wandering shepherds and schoolchildren, along with staggering views of clouds settling across mountaintops and impossibly green step farms, all of which inspire a certain awe and humility. Where there's variety in sight and sound, though, there's homogeny in taste: Nearly every meal seems to be either dal bhat, a traditional dish primarily consisting of steamed rice and cooked lentil soup or chow mein—or, for a snack, tikka-masala-flavored chips with a glass of scalding tea. Everyone you meet, almost to a person, from the bus driver to the restaurant proprietor, exhibits an abundance of kindness and hospitality, even though you rarely hear a word of English spoken.
Traveling well, here, includes not luxurious first-class amenities but, rather, the meditative wonderment that accompanies a heart-stopping panorama or the opportunity, as you navigate unexpected potholes and roadblocks and adrenaline-spiking turns, to get to know your fellow travelers. There's something about experiencing, together, the striking juxtaposition of extreme poverty and extreme generosity, the signs of general devastation and ruined shrines alongside contagious smiles and laughter, that engenders a unique kind of collective solidarity, intimacy, and trust.
To witness the sprawling, rolling vastness of Nepal's countryside, its haunting beauty and all the rest, is also to be confronted with just how remarkable—and heroic—it is for the region's residents to embark on the harrowing hauls they must endure just to receive basic health care. But it also shows how important it is that, even though that journey can take anywhere from a few hours by bus to several days by foot, those in need can rely on one nonprofit health-care group, Possible, to serve them.
Laddu (sesame seed balls)

Kathmandu,
Central Region

Some visitors bring special foods to religious sites as offerings to gods, each person then taking a small portion from the plate.

Momos (dumplings)

Dadeldhura,
Far-Western Region

Momos, steamed or fried dumplings, are frequently referred to as Nepal's national food and can be found in many places throughout the country.

Puri (fried bread)

Bayalpata Hospital,
Achham District

The kitchen staff at Bayalpata Hospital cooks puri, fried bread, for the doctors, nurses, and other employees.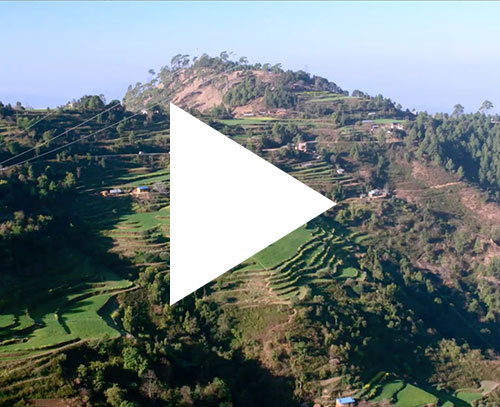 WATCH | 5:47
Watch part two of the documentary series:
Nepal's women push back against the patriarchy

Jaukala Sarki was a happy and healthy 15-year-old when inexplicable scabs began appearing on her slim legs. Two years later she could barely walk, but she had no choice: Wearing a pair of ragged flip-flops, she undertook a three-day journey, on foot, to the only place that could treat her.
For weeks, Sauni Saud had been suffering a sharp pain just below her chest. When the nearest health post could not help, she started walking south, where she had heard there was a good hospital. After a five-day trek with two fellow villagers up and down steep hills and over some of the world's most difficult terrain, she arrived at the hospital in Achham. There she was diagnosed with an advanced bacterial infection and prescribed antibiotics, pain relievers, and vitamin B.
Years ago, Rekha Kumal broke her arm and shoulder when she was charged by the bull on her family's farm. A local clinic could not help her, so she traveled 13 hours by bus to a hospital that charged her $400—a veritable fortune that took her years to pay off. Not long ago she felt her shoulder bone snap again, but now there was a new hospital close by with orthopedic surgeon. Once again she was stunned by the bill: The treatment and the hospital stay were free of charge.
These three women come from disparate parts of Nepal with a variety of ailments. What unites them, and thousands of other Nepalese villagers like them, is that they all traveled here, to the Bayalpata Hospital in a district nestled on a rugged mountainside in the far-western region of Nepal, one of the remotest in the Himalayas. Achham is actually closer to both China and India than it is to Nepal's capital, Kathmandu.
Bayalpata—meaning "the place where the wind blows" in local dialect—got its new hospital in 2009 thanks to Possible, then a fledgling nonprofit that had started its work in Nepal four years earlier, taking over a local clinic and staffing it almost entirely with Nepalese doctors and nurses. Having won the community's trust, they were asked to take over the dilapidated Bayalpata medical building, and when its founders accepted that challenge, Possible began a unique public-private partnership with the Nepalese ministry of health. That partnership became the basis for their larger mission to rebuild the health-care system of Nepal, which lost more than a thousand medical facilities in the earthquakes.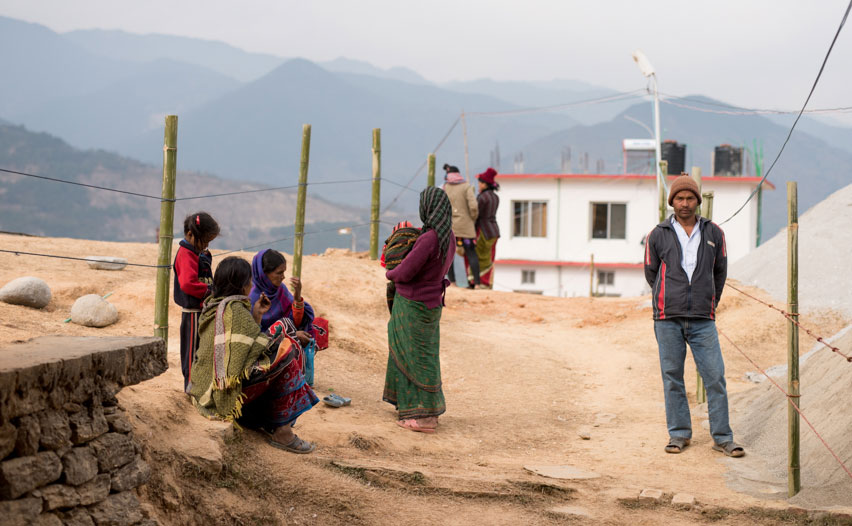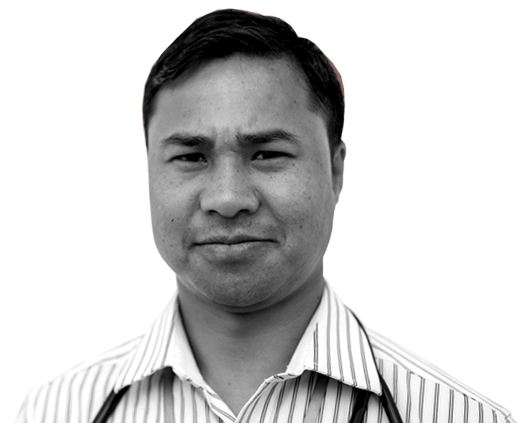 BIKASH GAUCHAN
A core tenet of the organization's mission from the beginning has been to provide medical services free of charge. As Bikash Gauchan, the medical director of Bayalpata, puts it, "Possible has spent eight years translating the vision into practice—the vision being that everyone needs healthcare, and everyone needs free healthcare. We will not let anything stand in the way of that."
It was this vision that drew Gauchan, his wife (now the only dentist in Achham) and their young daughter away from what would have been a very comfortable life in Kathmandu. When he told his friends from medical school that he wanted to move to Achham and work for an organization that provided its services for free, "they were quite baffled," he remembers with a smile. "Many of my friends said it would be impossible. But it's been six years since then, and my experience says otherwise."
A decade since its founding, Possible has helped more than 350,000 Nepalese people who might otherwise have gone untreated. Because of the long and difficult journey required, people "tend to ignore even deadly infections and seek help only when it's too late," Gauchan says. "They come here with lethal infections and when they are at high risk of losing organs." Asked how they are able to walk such lengths with often life-threatening afflictions, he shakes his head. "It's what they have to do. There's no other option. It would be so much better if we could get to them in an earlier stage."
To address that issue, Possible has managed to reach out to all of the communities in the far-western region, most of which are no more than small clusters of houses widely scattered across 650 square miles of unforgiving terrain. It has bridged the distances by updating a model of care adopted by rural communities worldwide, establishing a network of community health workers. Typically, they are local residents who receive a small government stipend to keep track of the health of their fellow villagers and that of the community. Possible's innovation has been to professionalize the model by adding a layer of supervision and leadership—19 women from local communities who have been recruited, trained, and paid by Possible to manage other community workers in order to assure better care management in each village.
continue reading after the gallery ⇩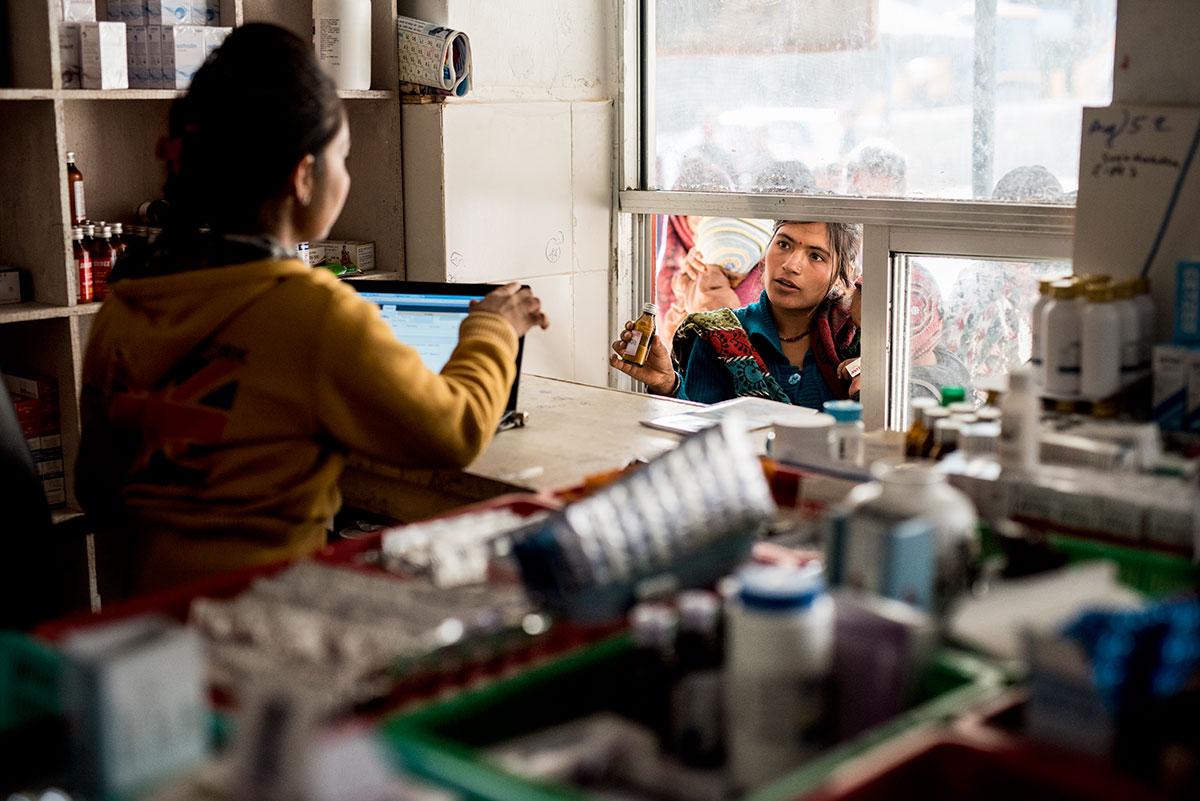 Patients line up outside the pharmacy window to get medications. The window is just a few feet away from the place where they wait to check into hospital after walking hours, sometimes days, to be seen.
A community health worker enjoys a moment near dusk after their biweekly leadership meeting at Bayalpata Hospital.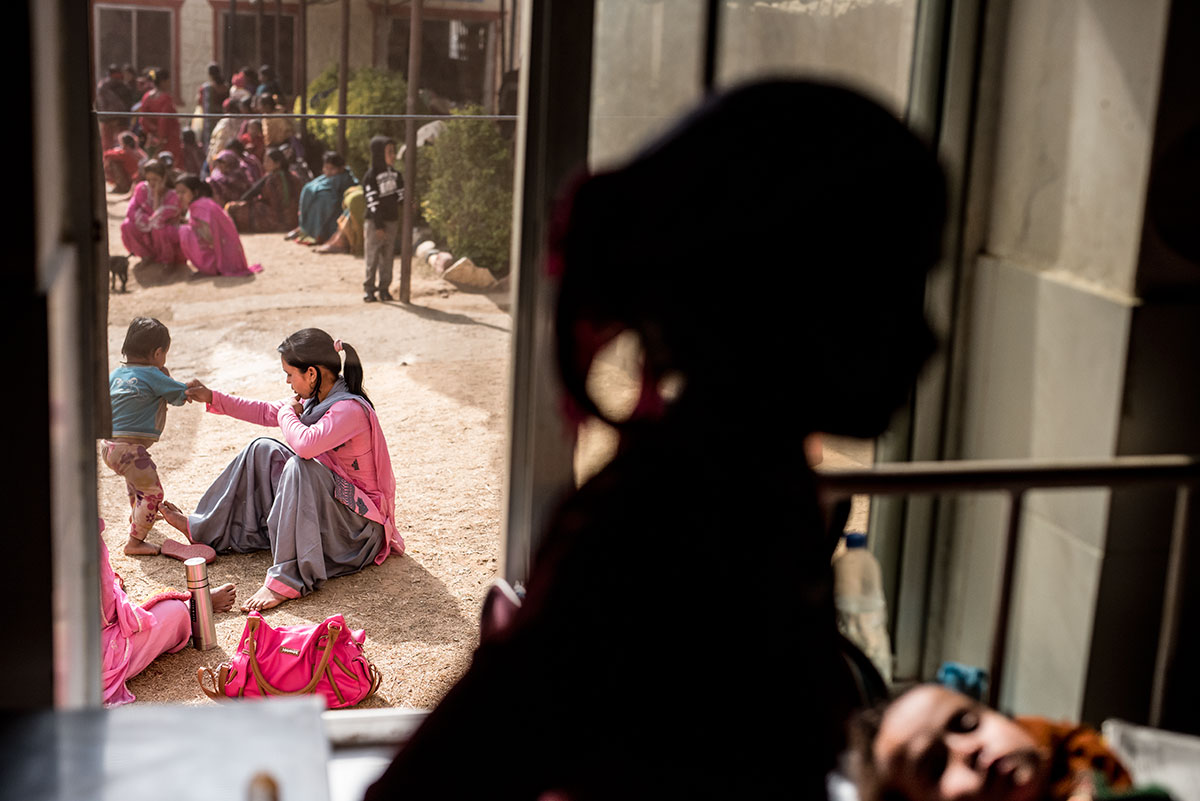 Bayalpata Hospital is a cluster of buildings connected by worn-down, outdoor paths. Just next to these old structures, construction is underway on the new site.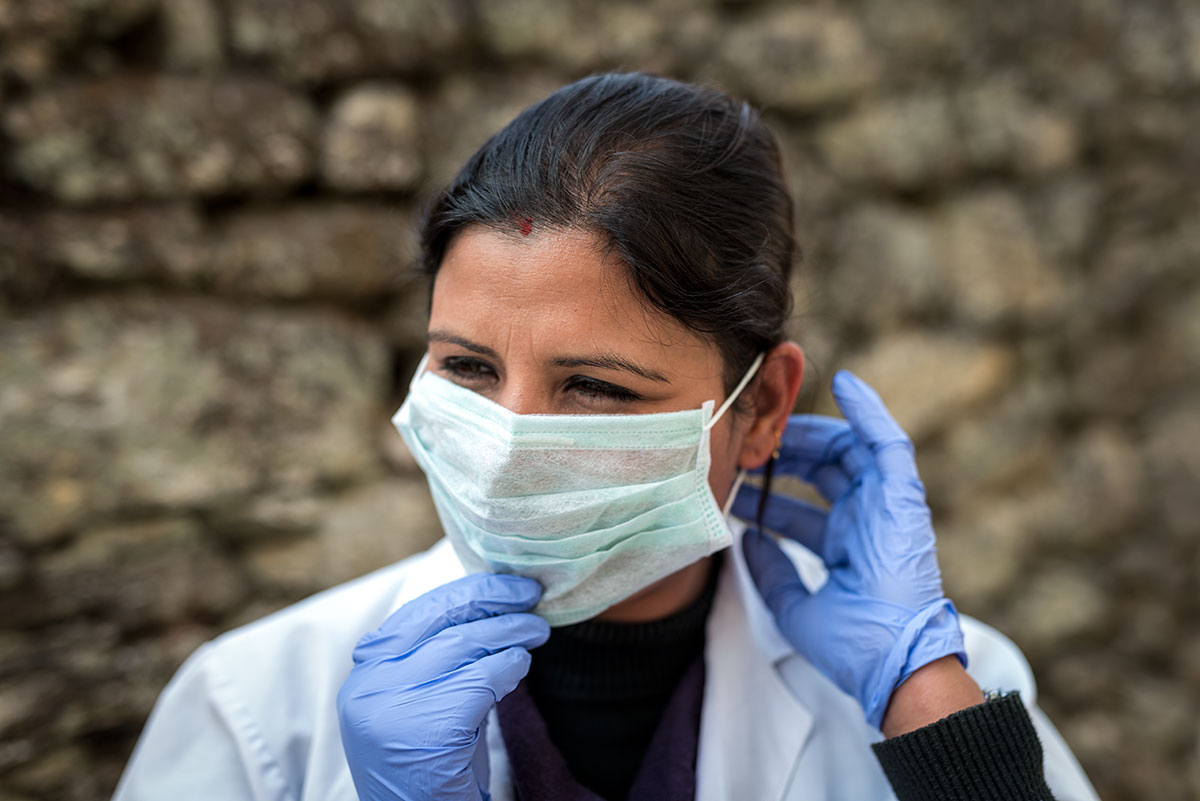 Community health workers wear blue saris, given to them by the Nepali government to make them recognizable as they traverse the villages and countryside.
A team of nurses serves the overcrowded hospital, treating patients in corridors outside formal wards.
Watch
4:45
Making Health Care Possible in Impossible places
Since 2008, Possible has been providing health care to Nepal's poorest communities. After last year's earthquakes, they were asked to help rebuild the nation's health-care infrastructure. Cathay Pacific became a key partner in that work. This year, Atlantic Re:think traveled to Nepal to find out what it takes to do what Possible does every day. This is what we found.
Watch
5:47
Nepal's Women Push Back Against the Patriarchy
Since 2008, Possible has been providing health care to Nepal's poorest communities. After last year's earthquakes, they were asked to help rebuild the nation's health-care infrastructure. Cathay Pacific became a key partner in that work. This year, Atlantic Re:think traveled to Nepal to find out what it takes to do what Possible does every day. This is what we found.
Watch
5:26
Fighting Back Against Poverty as a Cause of Death
Since 2008, Possible has been providing health care to Nepal's poorest communities. After last year's earthquakes, they were asked to help rebuild the nation's health-care infrastructure. Cathay Pacific became a key partner in that work. This year, Atlantic Re:think traveled to Nepal to find out what it takes to do what Possible does every day. This is what we found.
The community health workers are known fondly in the villages as "the women in the blue saris," not only because of their striking uniforms but also because of the difference they have made to women's health in rural Nepal, where a combination of misinformation, skepticism about Western medicine, and extreme poverty have conspired to resist intervention. These health leaders "not only go to the community and provide medicine, but they also teach people about prevention measures," says Urmila Basnet, a nurse-midwife at Bayalpata Hospital. Before the hospital and the community-health model were formed, she adds, "people used to try random herbs available in the village. I have seen with my own eyes women entering herbs into their wombs and dying."
Thanks to these community workers, as well as to the introduction of a system of electronic health records—the first such integrated system in Nepal—medical workers are able to keep track of population health as well as that of individuals. A first-of-its-kind electronic registry of pregnant women and young children in the area ensures that these populations—two of the most vulnerable, especially in a highly patriarchal society—are being cared for.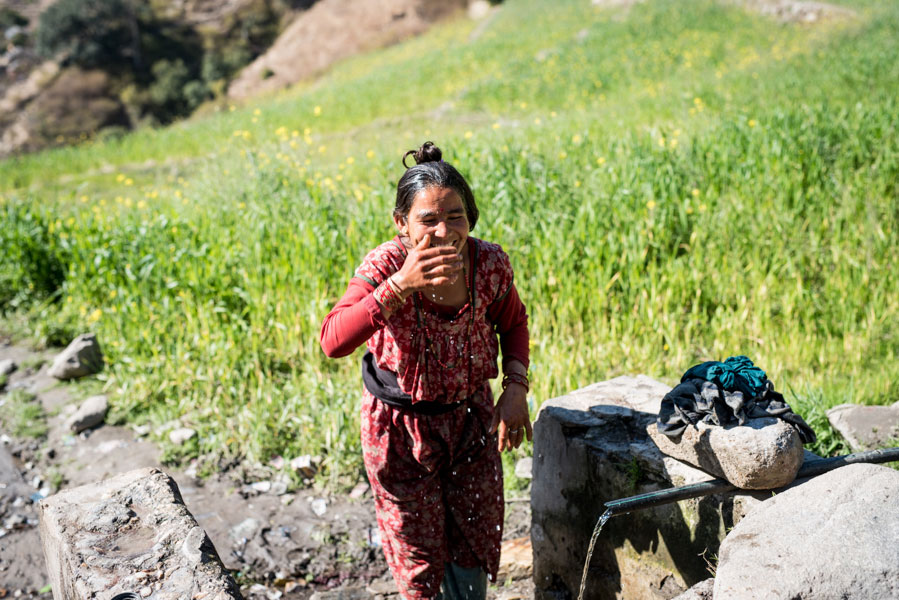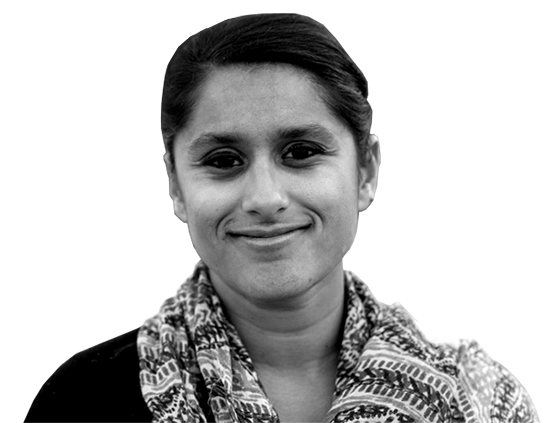 ISHA NIROLA
Possible's director of community health, Isha Nirola, cites this combination of old-fashioned, door-to-door patient contact with cutting-edge technology as a major innovation in community-based health-care delivery, especially for expectant mothers: "We can track women throughout their gestational period, support them during their pregnancy, ensure they're getting linked to a facility, and then also be there for the first two years of the child's life."
SUPPORT POSSIBLE IN NEPAL
In this special report on Nepal's recovery from last year's earthquake, Cathay Pacific and Atlantic Re:think—The Atlantic's creative marketing group—explore the work of a health-care organization called Possible. With Cathay's support, the people of Possible are dedicated to rebuilding and reforming the nation's medical infrastructure, which lost more than a thousand facilities to the earthquake.
LEARN MORE
Isha Nirola is in a way the archetypal Possible leader: an inveterate internationalist by background and temperament. She grew up not in Nepal but in Potomac, Maryland, the daughter of upper-middle-class Nepali parents who had become American citizens. After college, and with her master's in public health, she traveled and worked all over the world—from a Peace Corps AIDS project in an island nation of the central Pacific to South Sudan, where she worked for the Carter Center on a program to eradicate Guinea Worm disease, for which there is no vaccine or other treatment.
It was later, while she was working in India, that the lure of neighboring Nepal proved irresistible. "The more I engaged in this kind of work the more I realized that I actually identified more as a global citizen," she says, "and a global citizen who also wanted to come back to her ancestral home."
On a recent morning, she headed to the village of Chandika in western Nepal to make house calls with a local nurse and one of her community-health leaders. After months of frigid winter, the day was sunny and warm, and the yellow blossom of mustard plants stretched to the far horizon.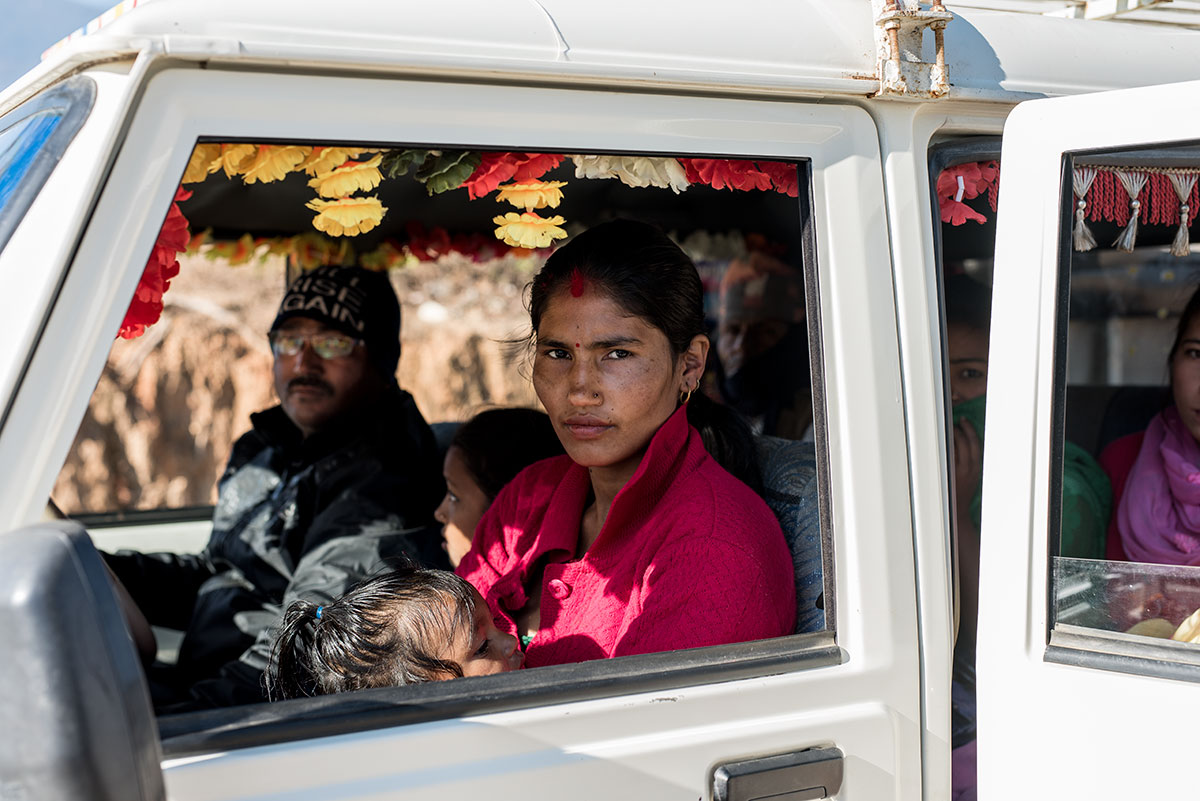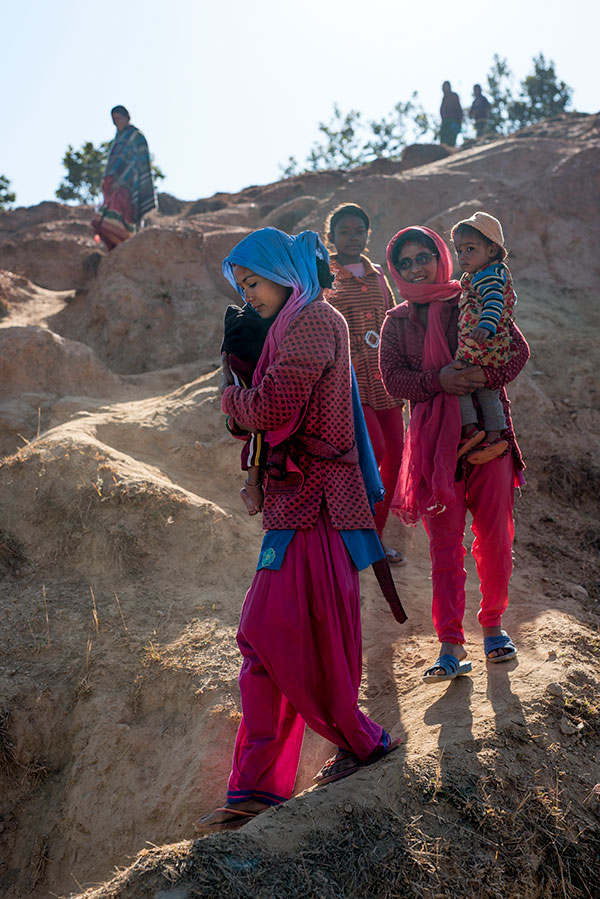 In the middle of what looked like an abandoned field, spliced into lush terrace farming, the women paid their first house visit. An elderly man was suffering from a chronic inflammatory lung disease. As they sat together on a low stone fence outside his home, the nurse showed him how to use an inhaler for the first time. In the second house they visited, down a narrow path and past a nearby stream of water, a villager recounted her symptoms of hypertension. The visiting nurse took the woman's pulse and asked her a series of questions, then handed her a box of pills. A third visit was with a woman who wanted to know when she could take her pregnant daughter-in-law to the hospital for prenatal screening. All the villagers knew the community health workers by name. Many offered fruit and tea and chatted with them outside as a soft wind stirred the treetops and the sun bounced off the mountains.
Reflecting later on Possible's work in the community, Bayalpata's nurse-midwife Urmila Basnet said, "If such a small organization can bring such huge changes, I think anything is possible if we try."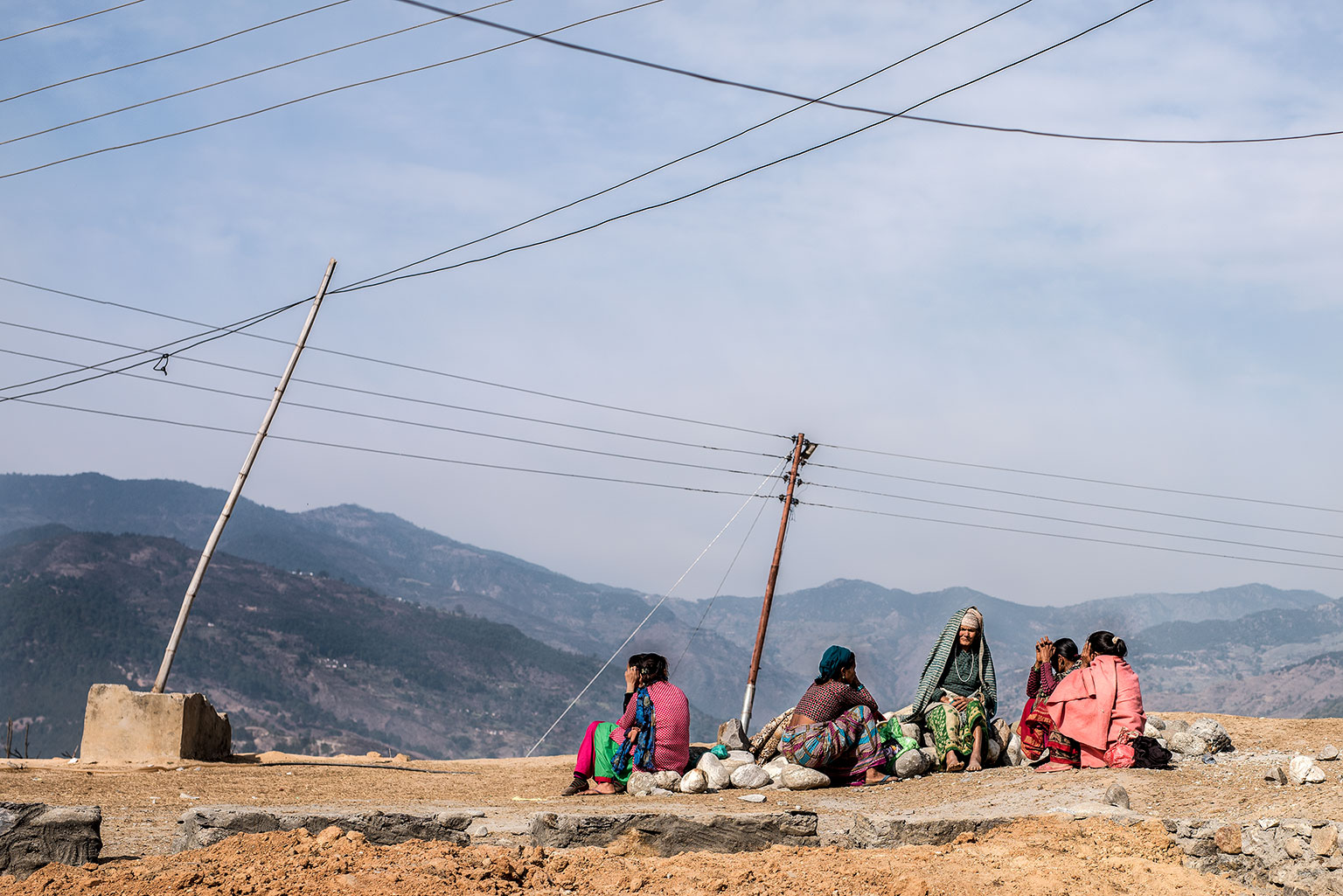 A conversation with Philippe Lacamp
Senior Vice President of the Americas, Cathay Pacific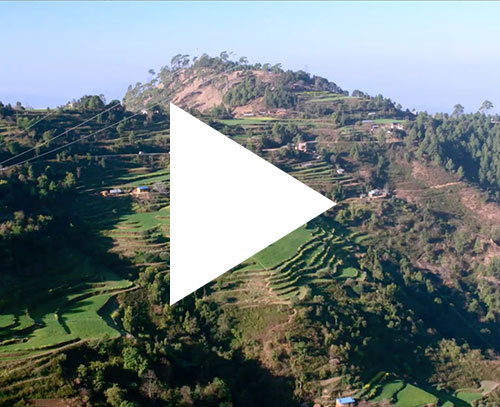 5:47