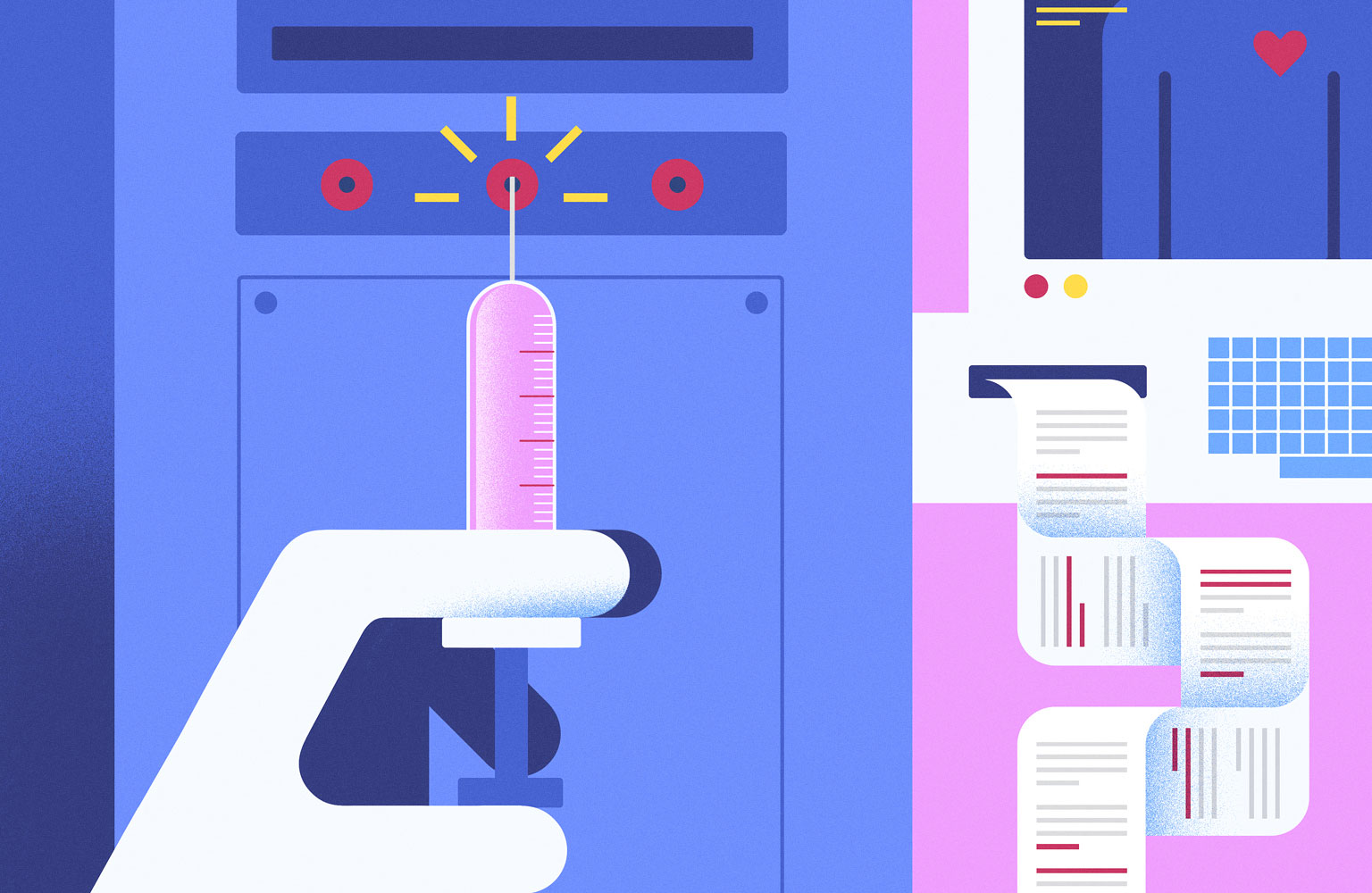 Heal: Emerging technology making the world healthier
The Virtual Body That Could Make Clinical Trials Unnecessary
How big data and computerized bodies could help eliminate the risks of clinical trials, inform decision-making for doctors, and make medicine more comfortable for everyone.
Developing new drugs and treatments is expensive, both in terms of cost as well as time. But a virtual human body could eventually make computerized clinical trials the norm, saving time and money and keeping real human bodies out of harm's way.
The Virtual Physiological Human (VPH) Institute in Europe is working to create a digital model of the human body for in silico, or computer-based, research and clinical trials. "We want to use computer models that are based on physiology to provide a tool to clinicians, doctors, and researchers in medicine to provide better health care," said Liesbet Geris, executive director of the VPH Institute.
Exploring what happens when possibility becomes reality.
According to Geris, healthcare-related big data makes a holistic view of the human body available to doctors and researchers exploring the best treatment plans for their patients. The benefits of in silico modeling extend beyond the experimental: These types of computer models can also integrate and analyze data on patient treatment and health outcomes to suggest viable treatment options. "VPH-type models can provide a tool to integrate that information," Geris said. "That can suggest things to the clinician and then, of course, it's up to the clinician with his or her experience and know-how to follow the model and make another therapeutic decision."
In the United States, she added, the FDA is already planning for a future in which more than half of all clinical trial data will come from computer simulations, Geris said. That would also reduce the number of people who are used in clinical trials. "We use these models to try and improve the whole research and development process, so computer modeling can replace as much as possible some of the experiments that we would do in the lab or on animals," she said.
VPH models are already being adopted by doctors worldwide. The CARDIOPROOF initiative brought together more than 170 cardiologists to create new, personalized tools for the management of congenital heart disease through advanced computer models, courtesy of the VPH framework. The web-based application could reduce hospital expenditures by up to 15 percent per patient, according to Geris.
Another VPH project is focused on developing models for osteoporosis that can predict a patient's risk of bone fracture. Clinical studies show that the tool, which uses diagnostic data to predict bone density and the rate at which it'll change over time. The tool could reduce the number of bone fractures by two to five percent per year, in turn reducing the financial burden of these injuries in Europe by up to 500 million euros per year.
Eventually, the individual models will be combined to give doctors a more holistic view of the body, providing insight into how treatments affect multiple body systems and diseases. Examining a patient's virtual body would help doctors and researchers understand how her actual body would react to a heart-disease medication, as well as how additional medications would react with one another. This process would improve safety for real patients and minimize the inherent risk of medical experimentation.
The Possibility Report is an ongoing series about how technology is changing our understanding of the world around us. This article is part of HEAL, our discussion about the ways technology can be used to heal human bodies, animal populations, and the entire planet.