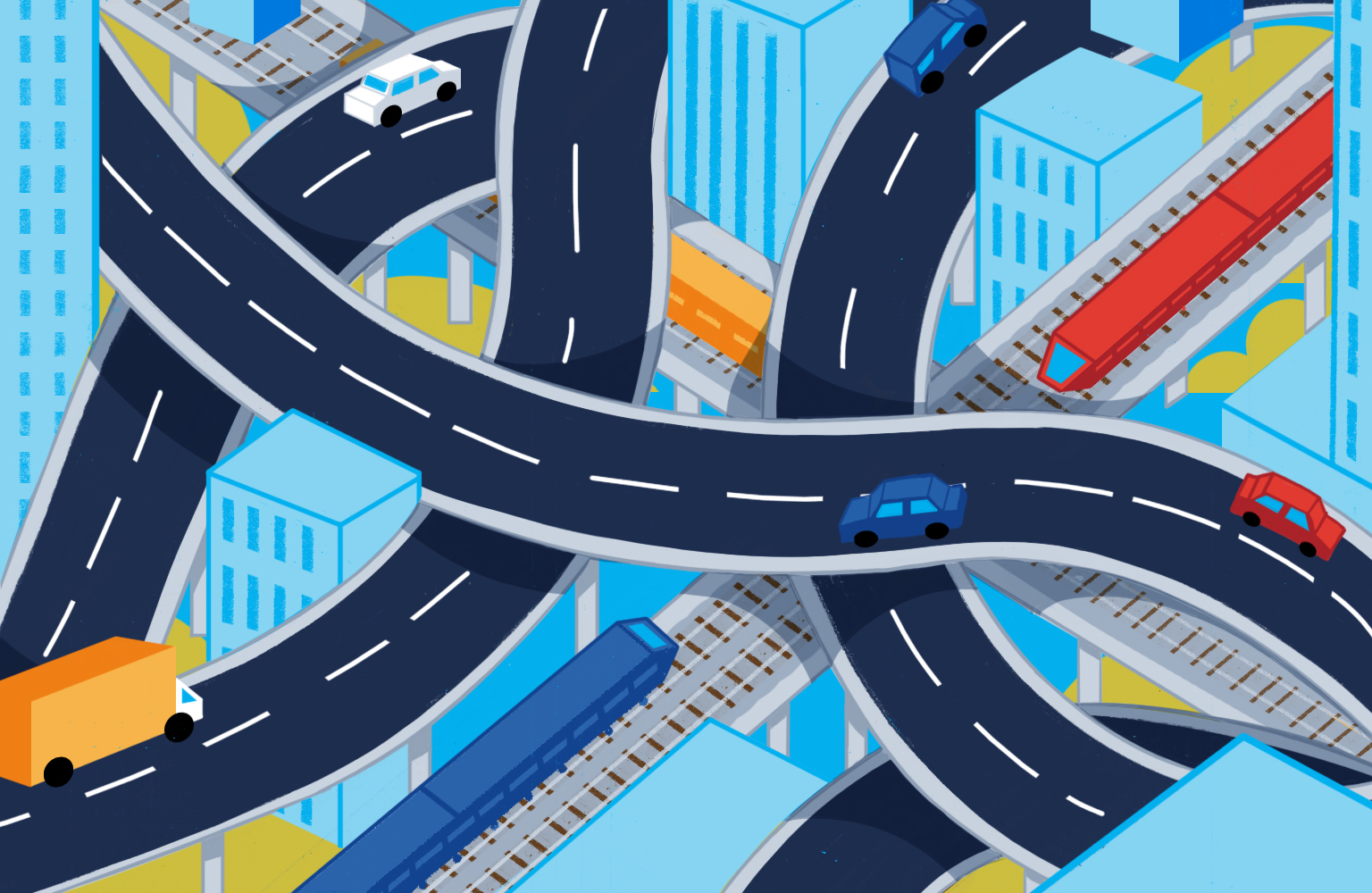 Move: The innovations reshaping how we get around
Optimizing Travel in the Cloud
As the population swells in urban centers, cities across the globe are looking for innovative solutions to outpace the need for mass transit.
We're a species that's drawn to urban living. Fifty-six percent of the world's population lives in cities, and by 2050, that number is expected to jump to 66 percent.
As urban populations continue to boom, public transit systems in some places are lagging behind—many of them were built in an era where technology was rudimentary and expectations were lower. Since growth in these areas isn't projected to slow any time soon, and we live in an era where speed and productivity reign supreme, mass transit has to find a way to catch up.
The good news: There is an abundance of technological advance currently happening in the world of transportation. Most of this advance has been focused on the private sector, such as driverless cars and the hyperloop, but could also be applied to public transportation such as roads, highways, subway systems, trolleys, and bus lines.
Three cities in particular have made changes to help fix what their citizens deal with right now. These changes are esoteric in their immediate effect—a good subway in London pretty much only benefits people who live in London—but their implications are broad.
What can we learn from the way these cities are using technology to improve their public services? And what else can we expect from them in the future?
London: Tracking your daily commute with the cloud
Transport for London (TfL) oversees all public transportation in Britain's capital, collecting data about ridership across all of the city's transit services. Data collection keeps TfL sensitive to issues within the subway system as they arise, which lets them deal with issues on the go and allows them to warn passengers about any disruptions along their regular route as soon as possible via their mobile devices—a service that 83 percent of Londoners say is useful.
Ridership data could also help curb overcrowding, according to Moment, a design firm that finds technological solutions to human problems. Real-time updates about ridership and space on public transit could encourage people to stagger their commutes, clearing up some of the issues caused by volume in these major transit hubs.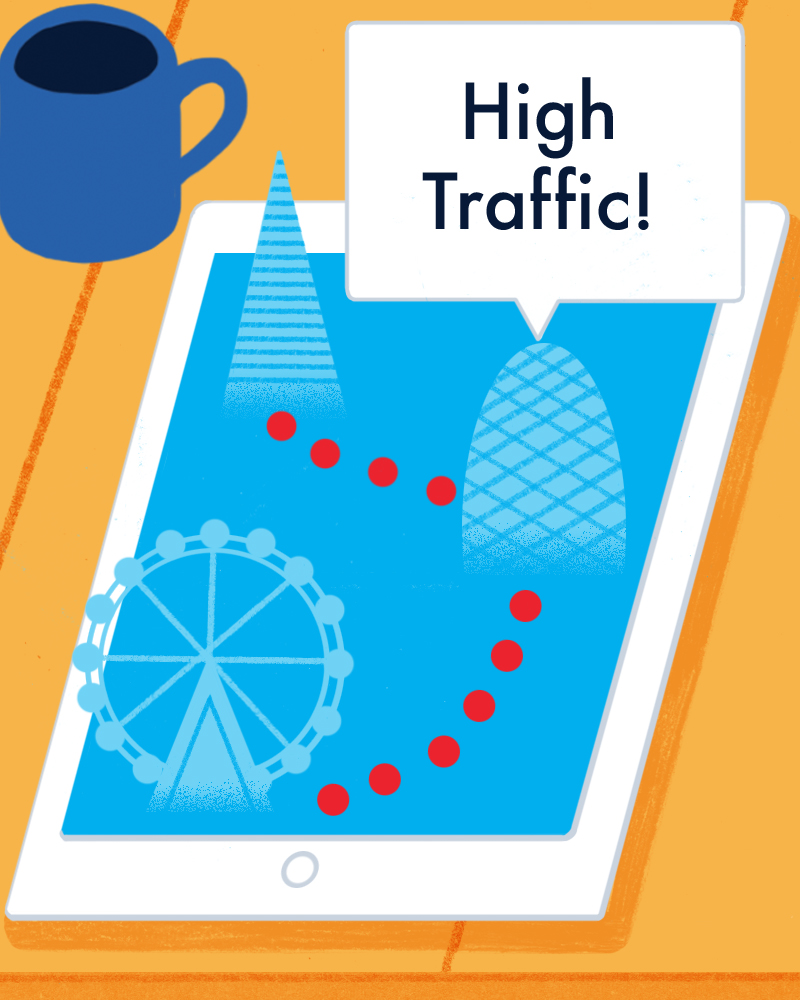 Tel Aviv: Where big data determines toll fares
Big data is helping Tel Aviv, Israel improve and streamline its traffic. Sensors, cameras, and third-party applications allow traffic control to see what's going on across the city. This gives them the power to pinpoint and tackle any issues accordingly; for instance, if they notice a traffic jam at a particular intersection, they can readjust traffic lights to try to break up the congestion.
If Tel Aviv took this technology one step further, it could build an accessible transit system that would suit the particular commuting needs of those who cannot drive—children, the disabled, and the elderly, for instance. Moment sees a future wherein sensors are built into the infrastructure of public transportation, which allows individual customers to keep track of any dependents as they use public transit; if the dependent party has a device or wearable that sends signals to the sensors in a bus, train, or cab, it can send updates to the caregiver to let them know where they are in their journey.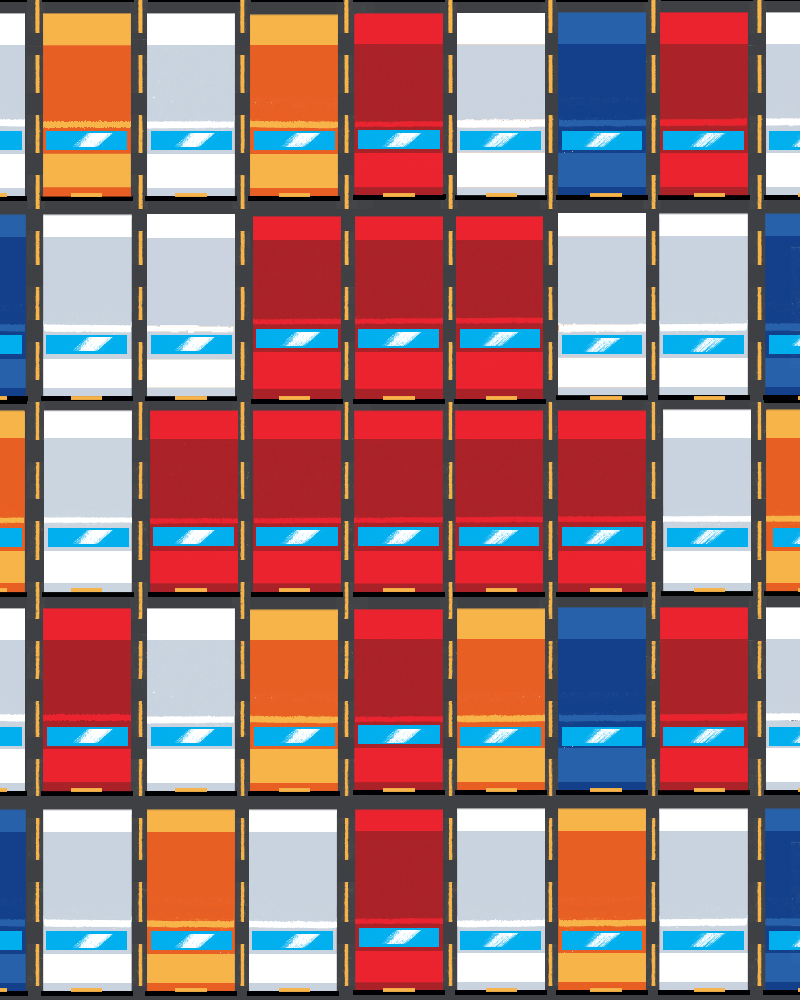 Melbourne: Using machine-to-machine communication to improve a century-old trolley system
Melbourne, the second-most populous city in Australia, houses nearly one-fifth of the continent's entire population. That means a lot of people rely on Yarra Trams, the popular public trolley system established in 1889.
To keep up with the times, Yarra Trams utilizes machine-to-machine (M2M) communication to improve operations. Operators pick up data from intelligent sensors that are built into to the Trams' infrastructure to detect any issues in real time—for instance, wheel-measuring devices are installed along the 250 kilometers of double tracks, allowing maintenance to keep tabs on the tram wheels' condition as they pass over a sensor.
Similar technology could also transform the way riders pay their fare. If transit were equipped with sensors that interact with customers' devices (smartphones, wearables, and so on), passengers could pay their fare remotely, using whatever currency or bank account works best for them—eliminating the need for ticketing and pay stations and streamlining payment for both riders and transit authorities.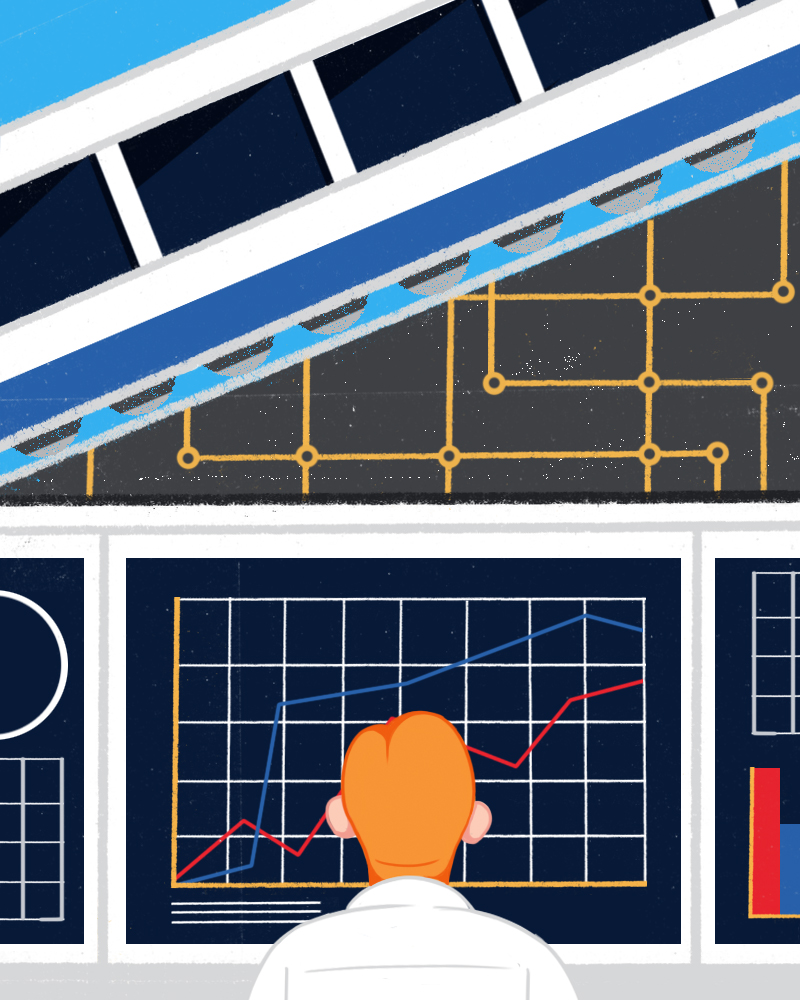 Moving Forward
We've merely grazed the tip of the iceberg when it comes to using data collection to our advantage. Emergent technologies in both big data and cloud storage have the potential to open up possibilities in terms of what cities—and, down the line, towns and villages—can do for their citizens.
Just as Melbourne, London, and Tel Aviv identified problems and built up solutions, other cities have the power to tailor technological solutions to improve their public operations.