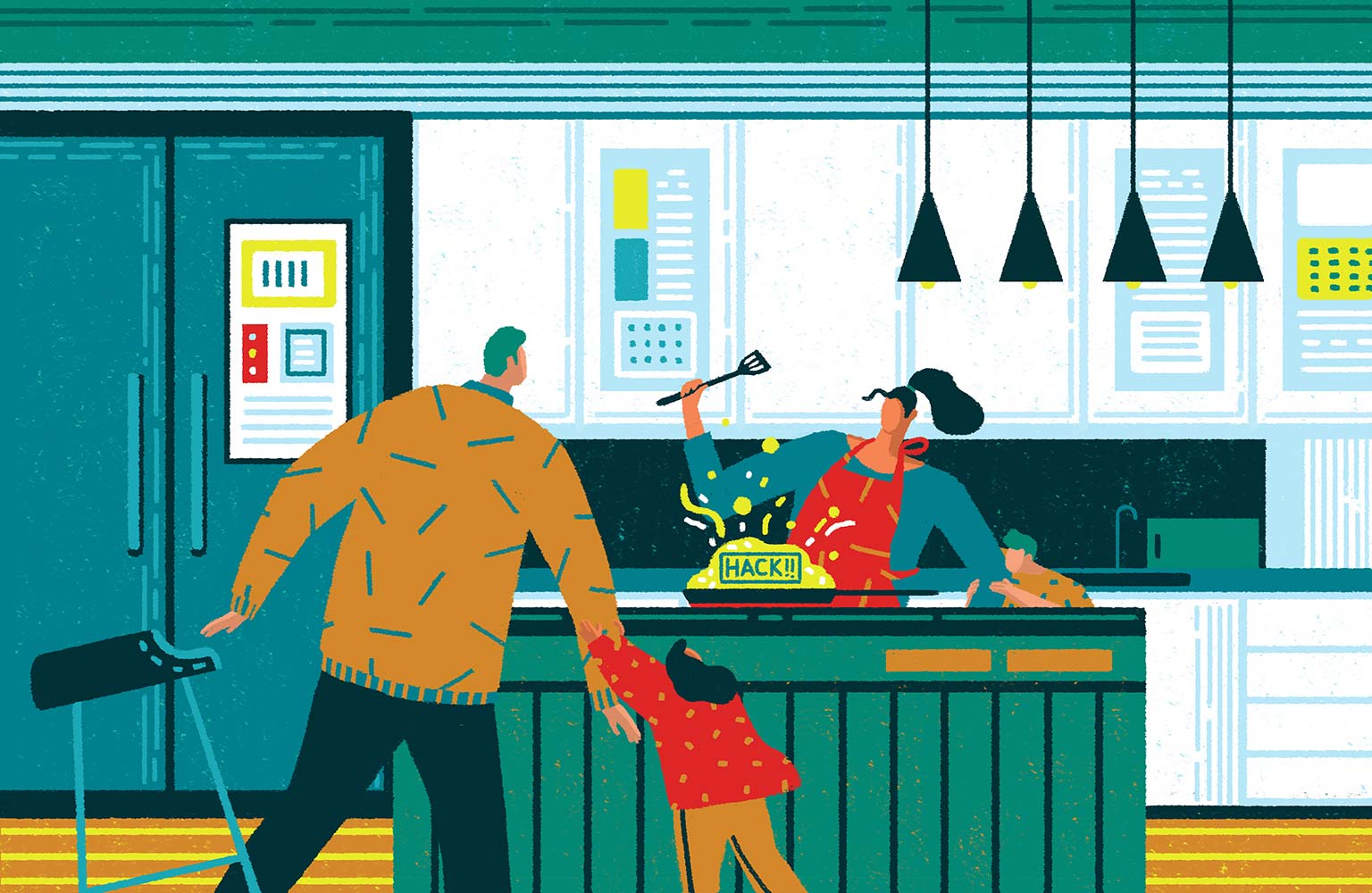 Grow: Expanding our ability to provide, through technology
Next to Be Hacked? Your Dinner
As we add our kitchens, restaurants, and other food systems to the Internet of Things, our reliance on cybersecurity continues to grow.
Imagine the luxury of a smart kitchen that knows you so well that it orders groceries to be delivered in time for Meatless Monday and links to your Fitbit so it can suggest recipes based on your weight and what's already on your shelves. Soon enough, this kitchen won't require much imaginative thinking. It becomes more of a reality as our daily dietary needs seamlessly integrate into the Internet of Things (IoT).
Forecasts expect 125 billion devices to be connected to the IoT by 2030. This will include more than kitchen appliances; soon entire restaurants and even food production systems will be connected, as internet-enabled technologies offer ways to increase efficiencies at scale. And as our reliance on the IoT grows significantly, whether it's in a personal kitchen or an entire regional system, so too will our reliance on cybersecurity. This is particularly important in the food and beverage industry, which is the second-most targeted industry by hackers.
A recent AT&T study showed a 3,198 percent increase in IoT vulnerability scans from 2013 to 2016. The culprit? The ease of entry created by some IoT-enabled devices. The problem is that many designers, in their rush to get their smart devices to market, often treat security as an afterthought. And many consumers and businesses, swept away by better efficiency, are unaware of the risks that they face in interconnectivity.
As there is currently no industry-wide or government-mandated security standard in IoT devices, it falls to manufacturers, consumers, and businesses to learn how to protect themselves. What does this mean as the IoT begins to change the way we grow, sell, ship, prepare, and eat food? What's the worst that can happen, and what can you do to avoid falling victim?
IoT is now part of every industry, each of which should be wary of neglecting cybersecurity practices and therefore risking the safety of their customers and staff, their legal standing, brand reputation, money, and future opportunities. As interconnected devices are added to the IoT infrastructure of homes, restaurants, warehouses, and food production centers, individuals and businesses need to ask themselves three questions: How do these devices connect? How do I secure them? How do I update them?
"We literally have billions of these small devices with sensors that are going to be everywhere, from kitchens to trucks, and it's very challenging to update those systems because designers haven't thought about building auto-updates into them yet," said Parker, who explained that there are billions of devices in use that will never be updated to current or future security standards. "Until all devices have that capability," he said, "you're going to still need to have a third-party security solution to watch over them."