Outposts
Sunset Park

is
New York's
Vantage Point

On Brooklyn's waterfront, there's room for both the old and the new.
Outposts is a two-part series that explores the historic, evolving neighborhoods that prove a city's identity is built on its frontiers. In Sunset Park, a Brooklyn neighborhood about a half-hour drive from downtown Manhattan, New York City's best tacos, dim sum, and views come together. Sunset Park takes influences from its rich, international legacy and builds upon them. The result is an atmosphere that doesn't live anywhere else in the city, as told through its geography, history, people, and places.

films by Chris Vanderwall • photos by cait opperman
The History of Sunset Park
Built In Waves
The city of New York underwent dramatic changes throughout the 19th century, taking step after step towards the multifaceted and bustling character we know today. Rapid industrialization was transitioning the outer boroughs from farmland to residential and commercial neighborhoods. Ethnic enclaves created concentrated pockets of food, art, religion, and more in the boroughs where new arrivals to the country could afford to live.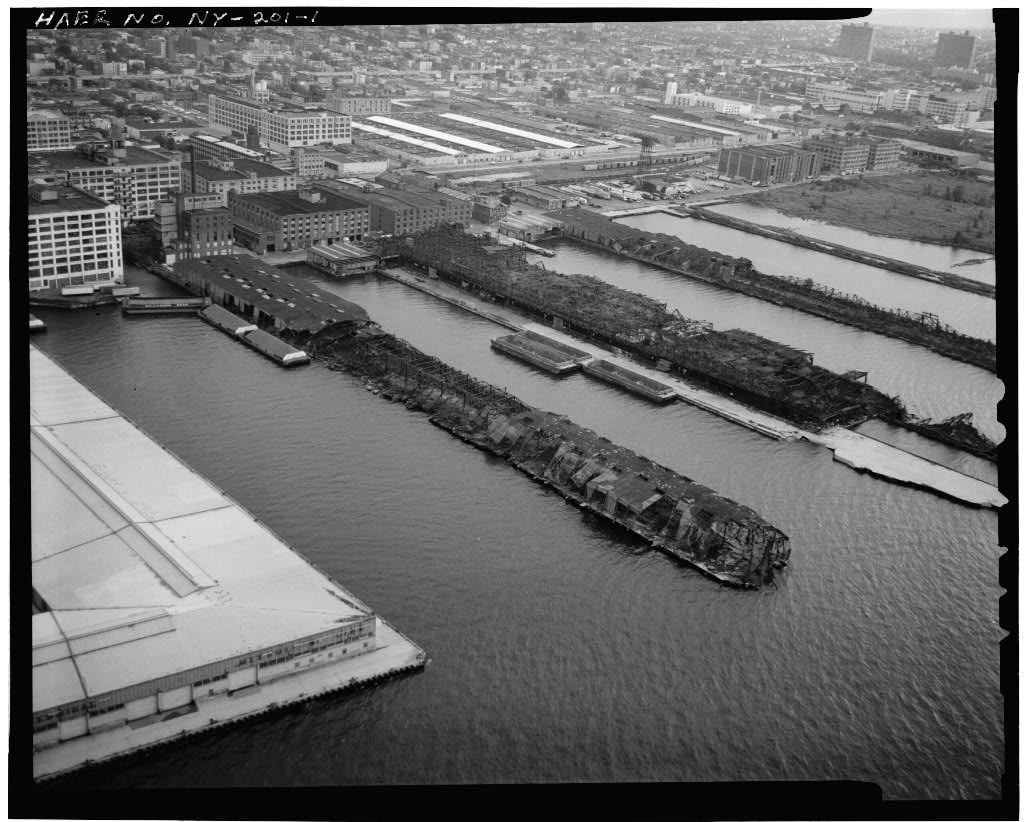 The Puerto Rican population exploded from 500 to 45,000 between 1900 and 1930; today, the neighborhood is still almost 50 percent Latino, mostly due to the Puerto Rican community continuing to grow into the end of the century. Immigrants from the Dominican Republic, Ecuador, Colombia, and other countries, are also part of the mosaic.
Another 40 percent of the neighborhood is Asian—the largest segment of that population is Chinese, many of whom moved into the neighborhood in the 1980s and '90s and have since established a Chinatown on the south side of Sunset Park that rivals that of Manhattan. Eighth Avenue and below are populated by dim sum houses, Chinese grocery stores, and Mandarin-speaking churches.
This is one of New York's most heterogeneous neighborhoods, where Scandinavian vestiges meet Puerto Rican social clubs and entire blocks of dim sum restaurants. The various populations of Sunset Park overlap, but they're all being affected by growing attention—from Manhattanites looking to relocate somewhere more affordable; from real-estate companies taking note of the emergence of art spaces, public parks, and renovated homes; from restaurateurs eager to join a robust, historic culinary scene. Drawn to that cultural growth, a new and rising wave of people are moving in, and some notable locales are beginning to emerge. Between 17th and 64th Streets, and 8th Avenue and the bay, Sunset Park is starting to step out from under Manhattan's shadow. "Sunset Park is a gem," says Johnny Miniaci Jr., whose pizzeria has been a standard of the neighborhood for 40 years, "And it's starting to sparkle."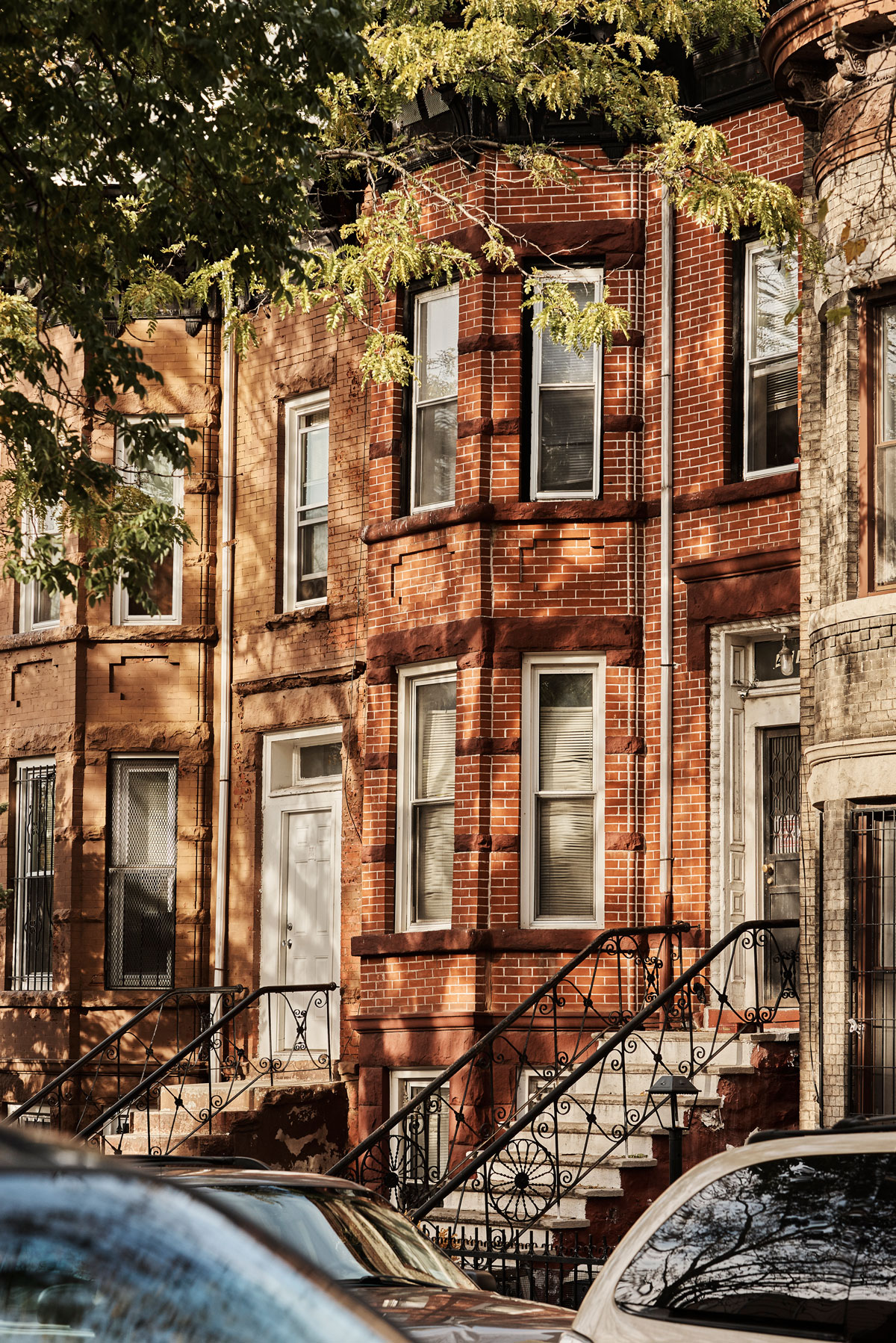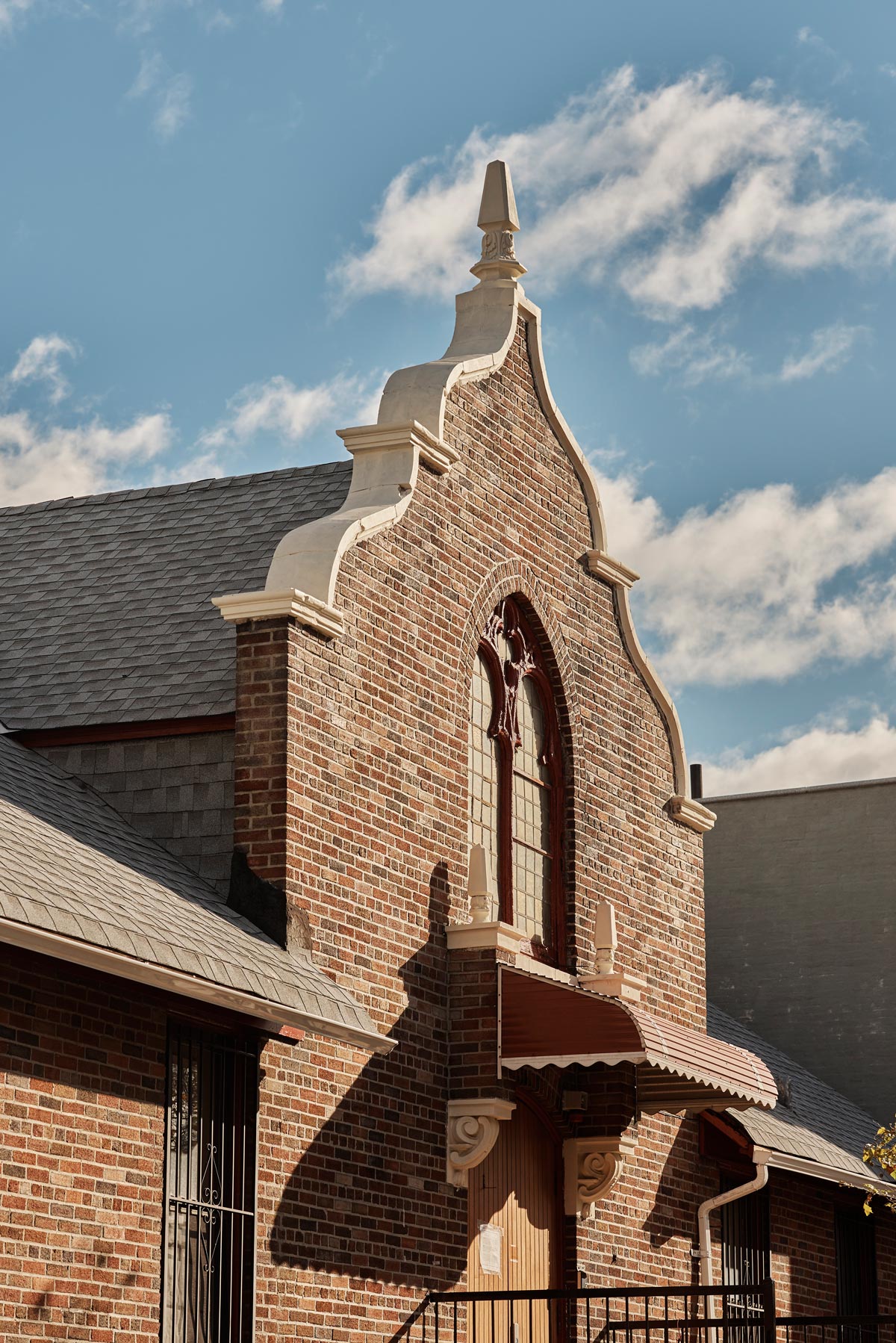 Globally Inspired
How do you create an immersive experience? Start from the ground up, spending time with every detail as it relates to the larger whole. To get the most out of any journey, pay attention to craft and go with a guide.
See More
Your Immersive Guide
On the Way: Personality
The Lincoln Continental's laser-cut Tambour storage door is made from one seamless piece of wood that was painstakingly selected, measured, and cut to complement the model.
When you're there: Local Craft
→
Look to pick up keepsakes that are locally crafted and have meaning behind their making. The character of Sunset Park shines through in things like hand-carved furniture and the authenticity of a taco fixed up for you as you watch.
On the Way: Lean Back
←
Seats that can adjust 30 different ways*, designed to rejuvenate and comfort, helping ensure a ride that's peaceful and relaxed.
* Features are available and do not come standard
When you're there: Take It In
→
The best spot in a neighborhood is rarely the most expensive or glamorous. Choose the places that care about their service, their customers, and their atmosphere—the places that are really happy to have you.
On the Way: Make It Personal
←
The Lincoln way means that every Lincoln customer receives personalized service and human-centric attention, from pickup and delivery to mobile app experiences.
When You're There: Local Lifestyles
Head to the park and ask a local for their dining recommendations, whether it's dim sum or Italian.
Irwin Seow
Around the Corner
Irwin Seow grew up a few blocks from Sunset Park, and spent his teen years "getting into trouble" there, often thinking of the neighborhood as his backyard. His family has long owned businesses in the area, and today Irwin manages their 8th Avenue cafe, Parlay.
At Parlay, Irwin is bringing together the old and the new, quietly adding to the fabric of Sunset Park without taking away from its cultural history—an approach that has earned Parlay a reputation as "the coffee shop that Sunset Park has been waiting for."
The Park
The Center of It All
Bounded by 5th and 7th Avenues and 41st and 44th Street, the park that lent this neighborhood its name is the highest point in all of Brooklyn. Walking through the park is experiencing a microcosm of New York's cheerful, controlled chaos. Teenagers play volleyball in one corner while spectators barbecue pork in another and an elderly group practices tai chi across the way. Young families perch on the benches that line the park's hills, watching as the sun sinks into the Manhattan skyline.
It's one of the neighborhood places where the mosaic of Sunset Park is really evident: People of every ethnicity, every culture, and every age frequent the park at all times of the day. As residents and businesses come and go, the park remains the heart of the neighborhood.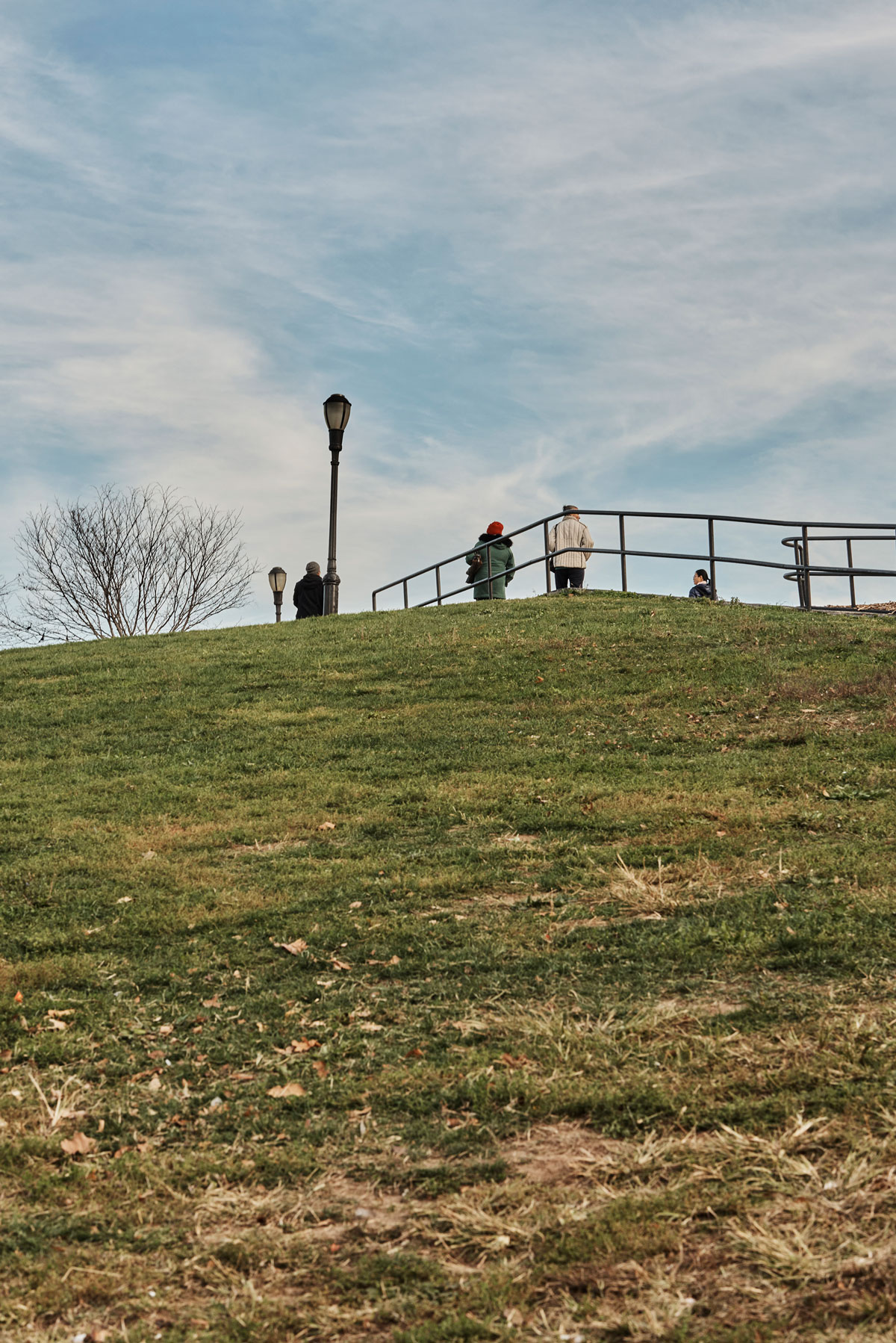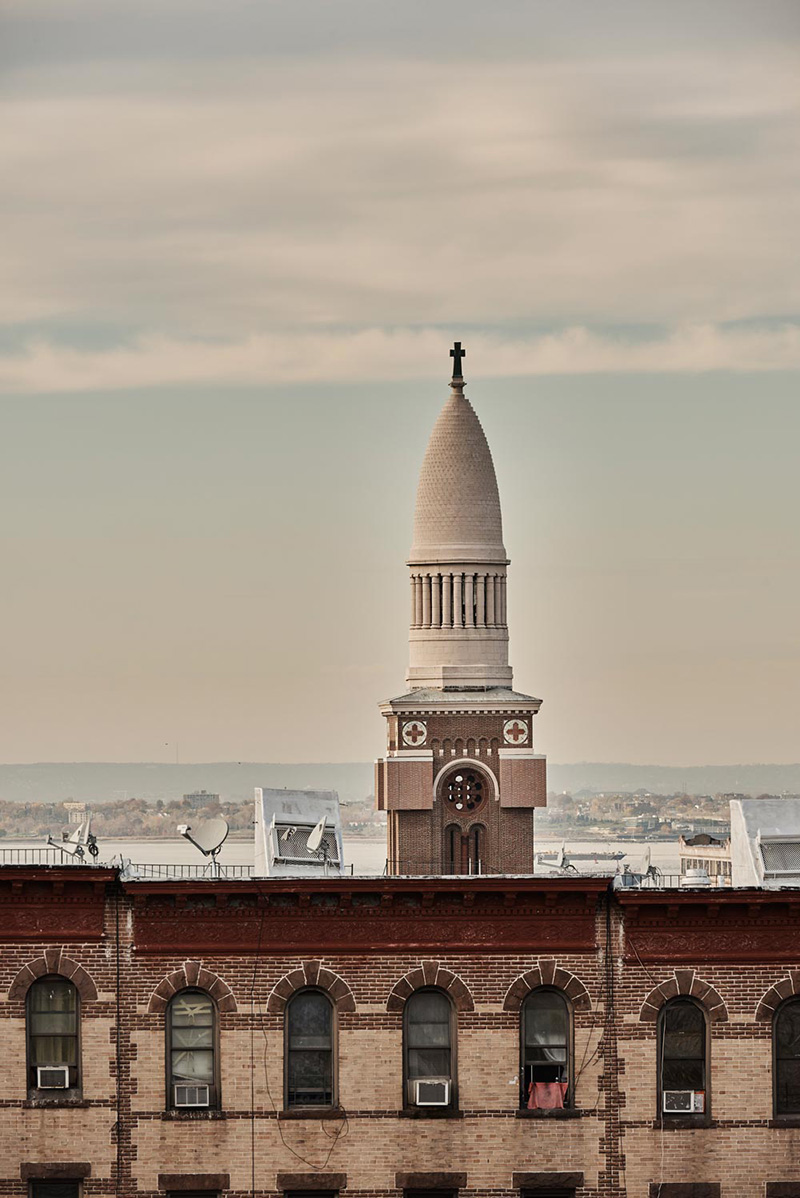 Bri Andersen
A Studio With a View
Industry City, the sweeping, 30-acre warehouse complex along Sunset Park's waterfront, came to the neighborhood in 2009, heralding a new tide of interest in the neighborhood. The complex is now home to artist studios, innovation labs, retail spaces, dining, and more.
Bri Andersen came to Industry City in hopes of turning a lifelong passion into a new career. Bri learned woodworking from her father, but put the hobby aside in college. A few years ago she started making pieces in her apartment. When it got to be too much, she rented a studio at SPark, a collective creative space in Industry City that was founded by Gary Oshust, a former IT employee who left his career to become a full-time sculptor.
On the Menu
Whatever You're In The Mood For
There's something for everyone in Sunset Park and, chances are, the most authentic of that something. Particularly when it comes to Mexican and Chinese food, the neighborhood's mix of cultures has fostered a rich, varied map of old-school, family-run establishments as well as newer institutions.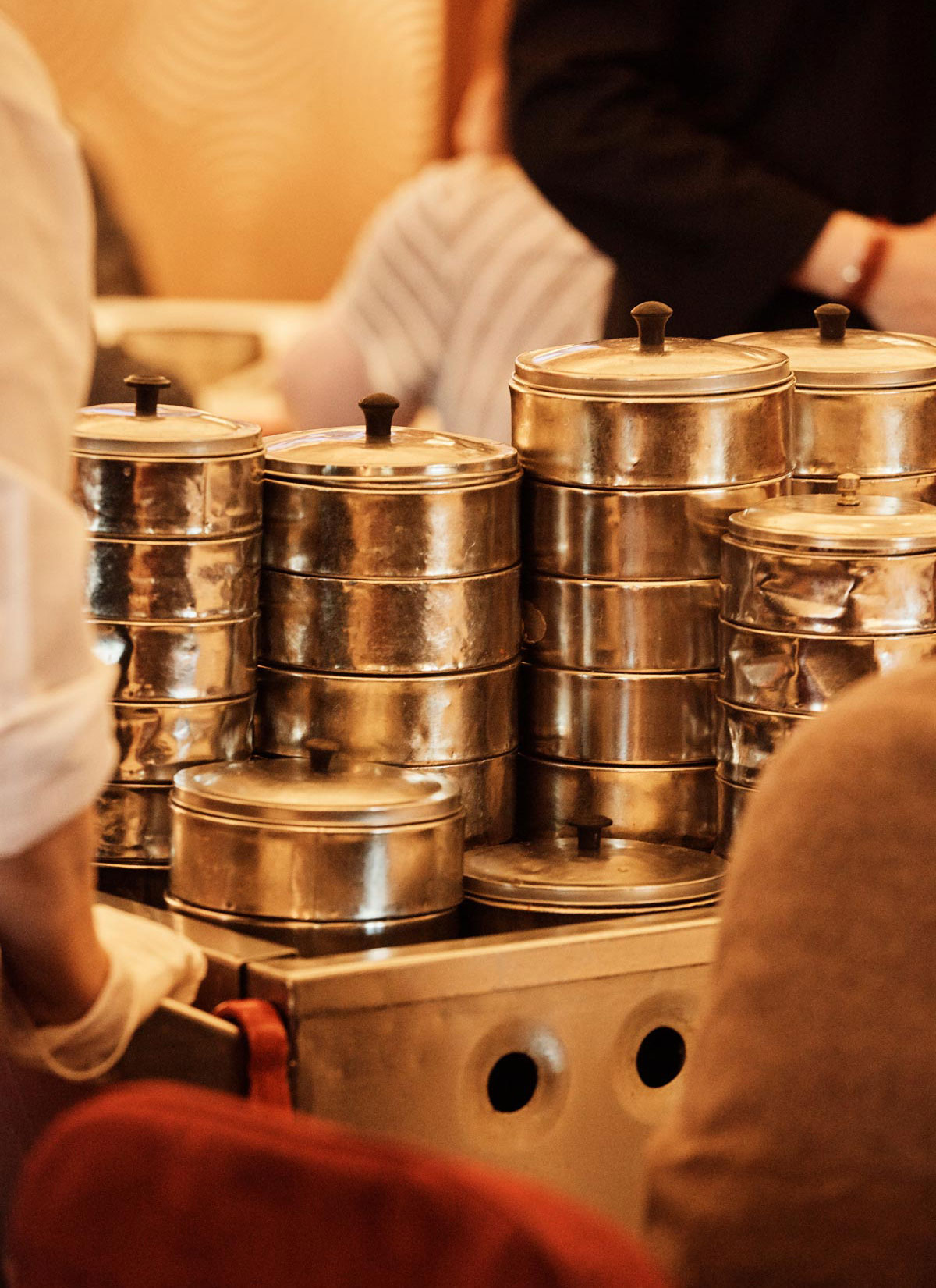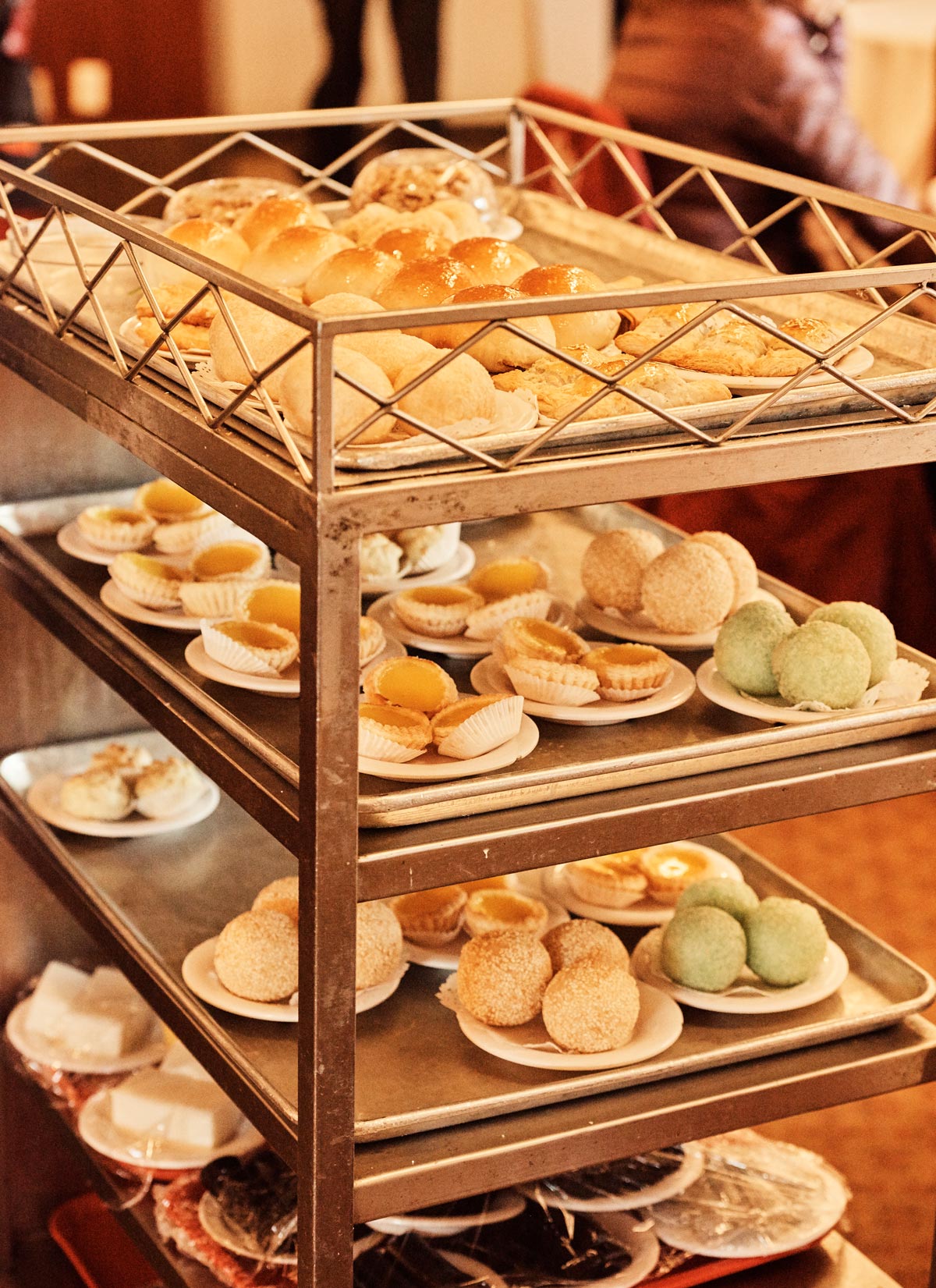 Pacificana
The 40 percent of Sunset Park's population that is Asian is largely Chinese, which is reflected in the dim sum restaurants that dot the map, mostly in the neighborhood's southern sector. Pacificana on 55th Street is the area's oldest and best-known banquet-style dim sum hall; Park Asia on 8th Avenue has been nominated for Michelin stars; and East Harbor Seafood Palace is the most bustling, jovial, and sprawling dim sum spot in Sunset Park. There's also the food court at Fei Long Market, where Chinese families find a vast array of Asian products and ingredients.
813 55th St, Brooklyn, NY 11220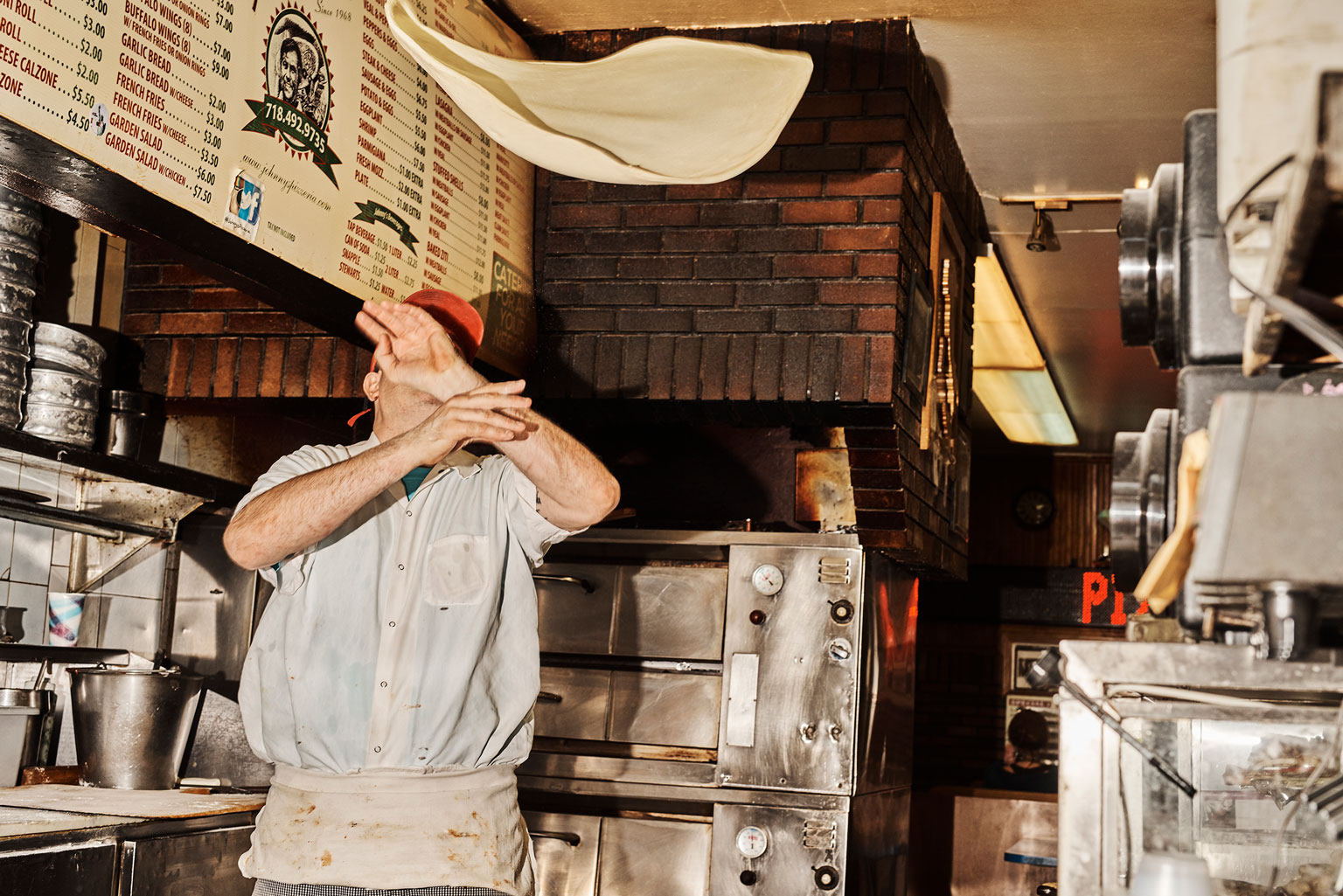 Johnny's Pizzeria
"[Sunset Park] is a kind of New York life that seems to be vanishing," a resident once said, referring to the mom-and-pop businesses that thrive in this neighborhood even as they've started to disappear from others. One of these is Johnny's Pizzeria on 5th Avenue. Old school in all the best ways, Johnny's has been in business since Johnny Miniaci Sr., opened his namesake pizza shop in 1968. It's now run by his son and son-in-law, who can put a name to almost every face that comes through the door.
5806 5th Ave, Brooklyn, NY 11220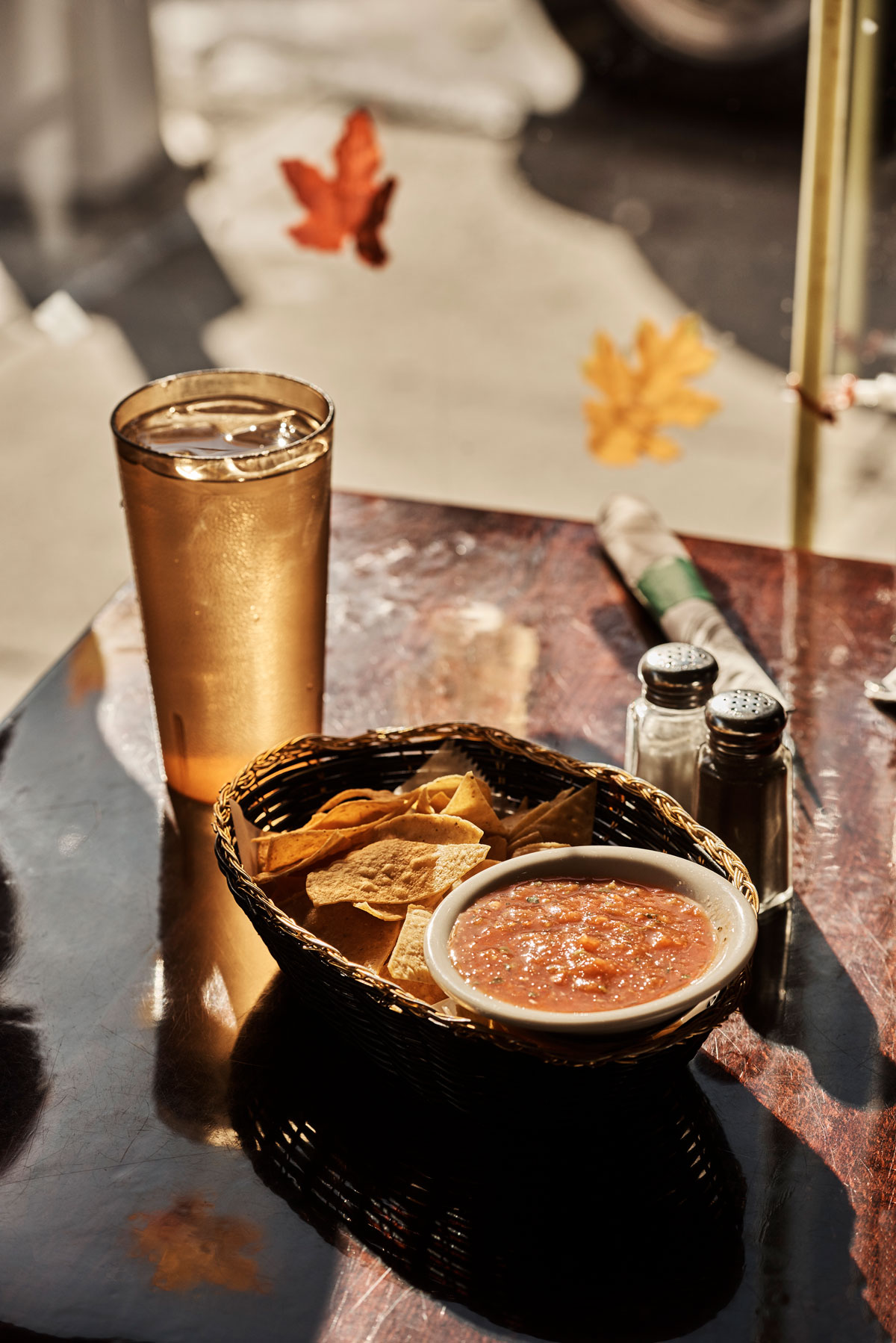 Tacos El Bronco
Sunset Park is said to have the best tacos in New York, though it's debatable whether that title would go to Tacos El Bronco, Ricos Tacos, Maria's Bistro Mexicano, Tacos El Rancho...the list goes on. The down-to-earth authenticity of the neighborhood's taco spots has long drawn New Yorkers to the neighborhood, and business is likely only to improve as Sunset Park gets more attention. "This neighborhood wasn't always the best place in people's eyes, but now it's really coming together," says Nelson Soriano, a lifelong resident and owner of Tacos El Rancho. "It's all clicking."
4324 4th Ave, Brooklyn, NY 11232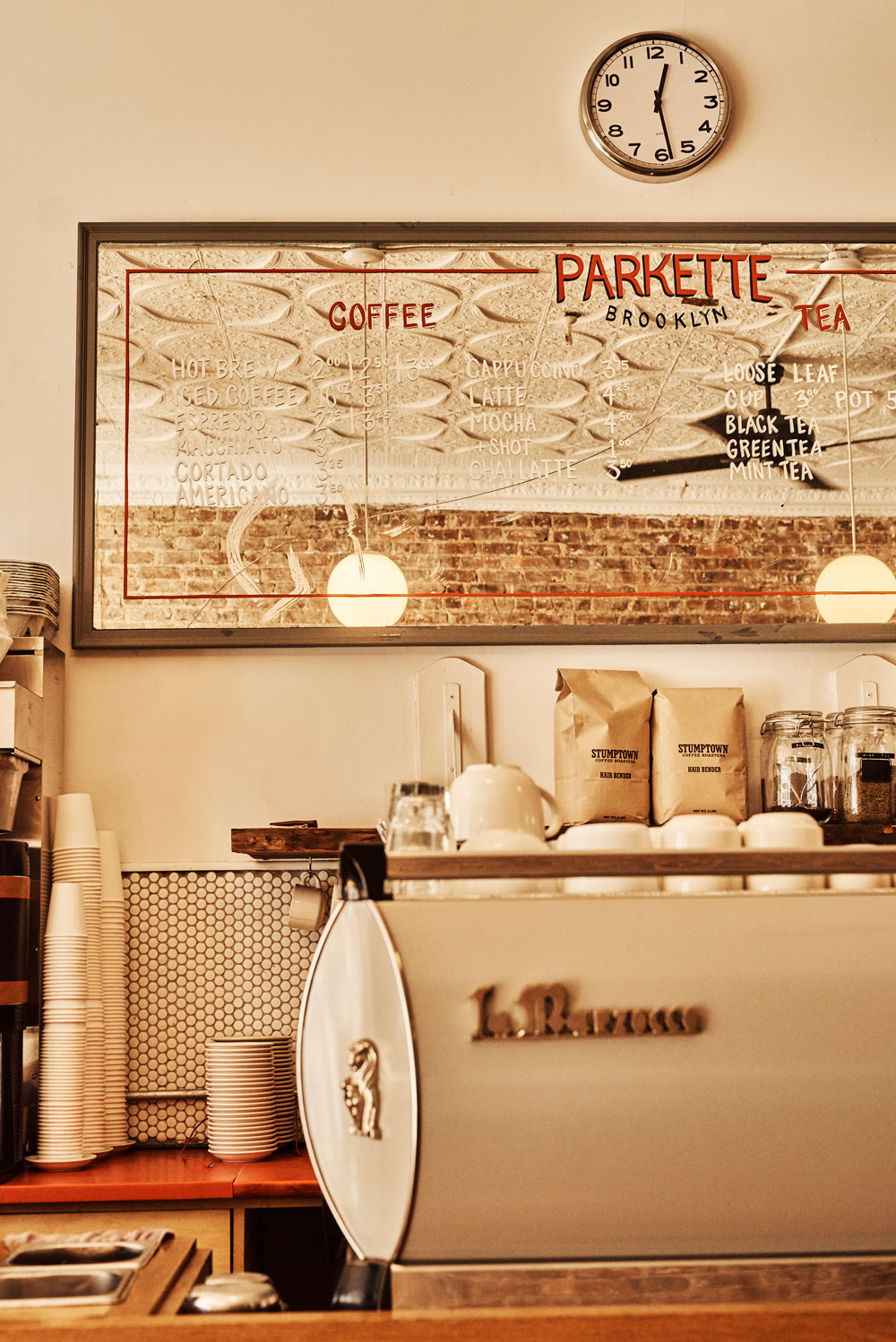 Parkette
Much of Sunset Park's food culture is historic, directly tied to the enclaves that have defined the neighborhood for decades. That's not to say that new things don't take root. Cozy, trendy venues that would look at home in SoHo have been emerging over the past few years across Sunset Park: Parkette on 5th Avenue, for example, and The Mug Cafe on 4th. Some of these places are started by new residents, but not all: Parlay, on 8th Avenue, is owned and operated by someone who grew up right across the way.
4022 5th Ave, Brooklyn, NY 11232
The Waterfront
In With The Tides
Sunset Park's setting on New York Harbor tends to anticipate the changes coming to the neighborhood. Since 1895, when it began as six warehouses and one pier known as Bush Terminal, the waterfront has seen the coming and going of war supplies, waves of immigration, and economic changes. It survived as the area's economy shifted from agriculture to industry and withstood stagnant periods to reach today's revitalization.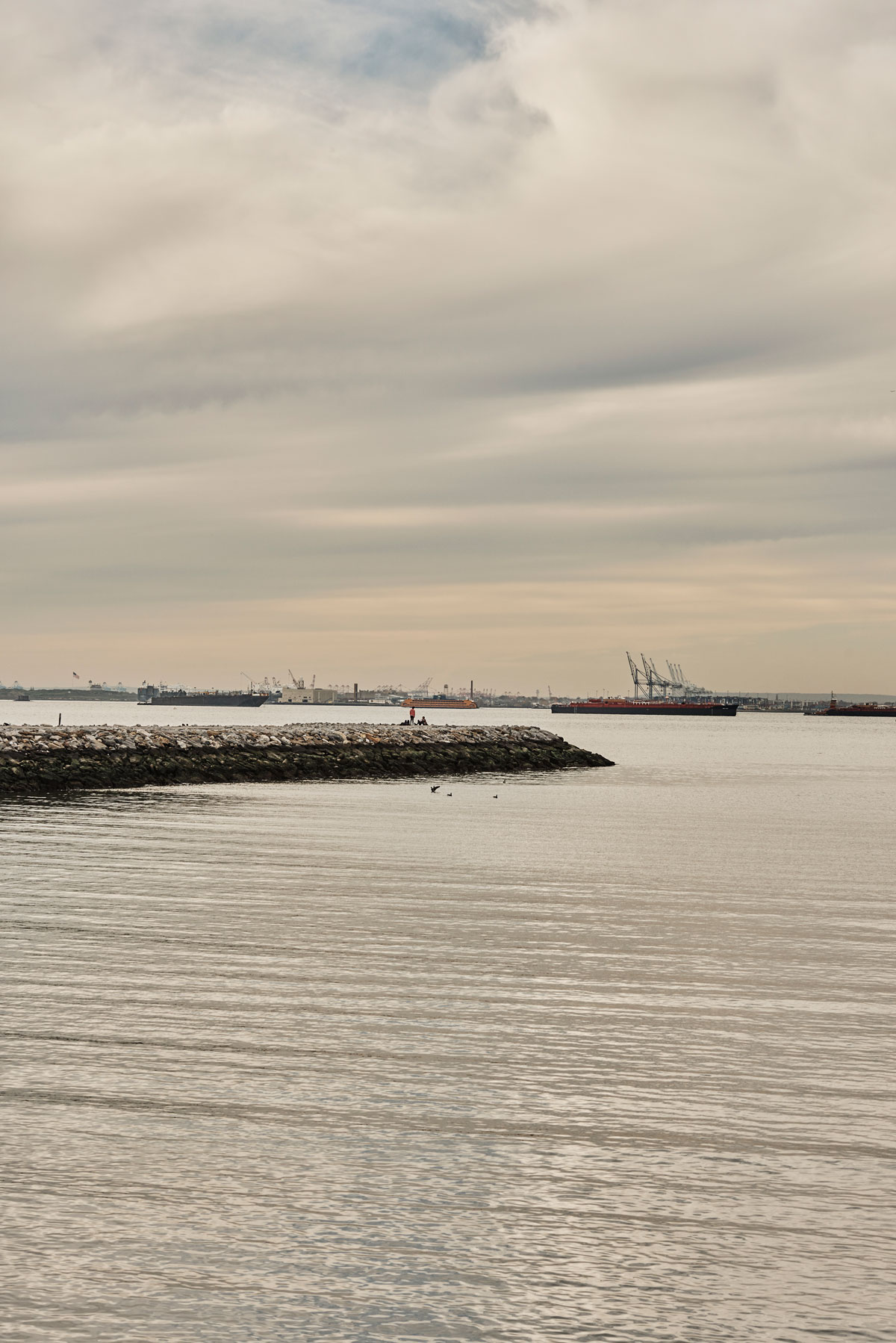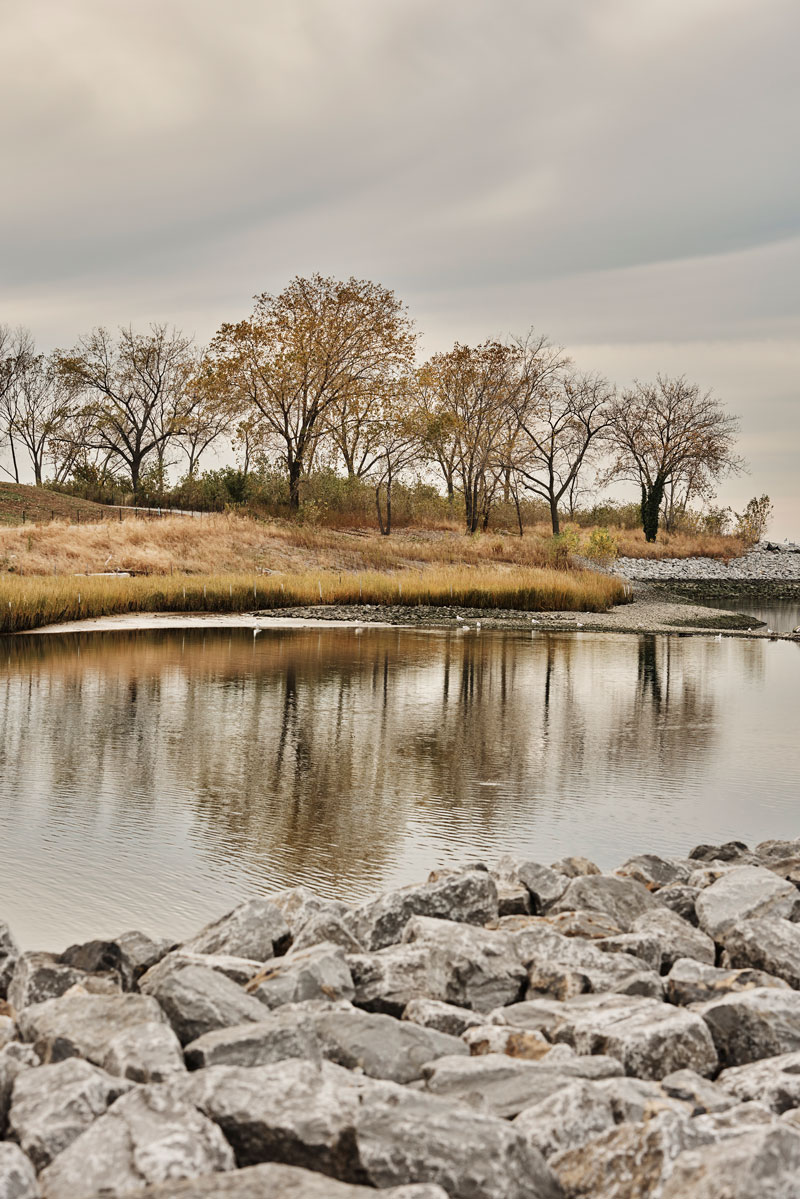 The warehouse and dock infrastructure along the shore have supplied the vast majority of jobs to the neighborhood for more than a century. Sixteen of its warehouses comprise Industry City, the sprawling creative/commercial space where everything from tech startups to furniture makers have collaborative, working, and retail space. Bush Terminal Piers Park, a pristine collection of athletic fields opened to the public in 2014, offers an unparalleled view of the bay.
The jobs being created by new businesses in the neighborhood and along the shore today aren't branches of chain brands but independent, entrepreneurial efforts, and despite the anxiety that often comes with growth, longtime residents of Sunset Park are hopeful that the neighborhood can accommodate the old as well as the new.