In 2006, a marketer named Clive Humby spoke at an event put on by the Association of National Advertisers and gave the 21st century economy a new tagline. "Data is the new oil," he proclaimed.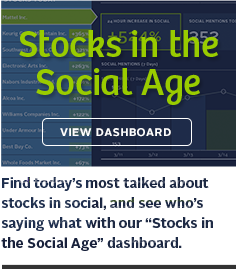 "Data is just like crude. It's valuable, but if unrefined it cannot really be used. It has to be changed into gas, plastic, chemicals, etc., to create a valuable entity that drives profitable activity; so must data be broken down, analyzed for it to have value."
Since then, the line has earned the ultimate sign of respect: It has become a cliché. The enthusiasm behind it achieved its frothiest public moment during a 2012 CNBC interview with Ann Winblad, a software venture capitalist who's been called a "legendary investor" and "a modern day Artemis" for her billion-dollar portfolio. When asked about the next big thing, she echoed Humby verbatim: "Data is the new oil."
Later that year, the Harvard Business Review had had enough. It published a column bemoaning the fact that "every 14 minutes, an ad exec strides on stage with the same breathless declaration: 'Big Data is the new oil!'" The column was titled, naturally, "Big Data Is Not The New Oil."
But in recent years, a look at the stock market suggests that data really has become as valuable as Humby predicted it would be—particularly the data from social media platforms, which offer unprecedented real-time clues into the future of the markets. In an industry where success is defined by knowing and acting on information before anybody else, social media—especially Twitter—has emerged as a prime mover of the financial industry.
With more than half a billion tweets each day, Twitter's real-time data stream is the world's deepest well of new oil, promising fortunes for those who can separate the handful of tweets that matter from the hundreds of millions of the monologic ramblings for which Twitter is better known. "Twitter is the world's best focus group," said Chris Moody, Twitter's vice president for data strategy, in a conversation about its recent data analytics partnership with IBM. The challenge is finding a signal in the noise.
A slew of data analytics firms like IBM, Dataminr, and Social Media Analytics are attempting to become the modern day refineries that will help corporate America make sense of it all. These companies are among a select few with access to Twitter's "firehose" of data, the entirety of all information shared by the 200 million users on the platform. They cross-reference the data with their own unique algorithms to distill insights about the urgency, validity and impact of breaking news—whether it's from a single tweet or a complex sentiment analysis of what dozens, hundreds or thousands of Twitter users are saying about an issue.
Dataminr is a rising star among these firms. The company analyzes everything coming out of the firehose in the context of geography, news wires, market data and other sources to know what matters for its financial clients before anybody else. Last fall, for example, its software identified a tweet about a California refinery fire nearly half an hour before it was reported by any news organizations, giving its clients a warning well before the shares of Exxon Mobil Corp. and Tesoro Corp. began to shift in the aftermath of reports from traditional news outlets.
"It's the lack of someone who is a news commentator or a news source saying it" that gives the harvested data its value, Dataminr founder and CEO Peter Bailey told Fast Company. "The point is the things that aren't there."
Lest you underestimate the demand for these services, Fast Company also reported that Dataminr's confidential list of clients in 2013 included "three of the top five bulge-bracket investment banks, as well as a leading $15 billion equities hedge fund." That was before March of this year, when Bailey announced the company had raised $130 million from banks and other institutions in a private round of investment that valued the company at $700 million, according to the Wall Street Journal.
So is data the new oil? Less than a decade since the proclamation was first made, which happened to be the same year Twitter was founded, the claim has become only stronger. And as startups like Dataminr are joined by legacy behemoths like IBM, which recently announced the first findings from its own analysis of Twitter's firehose, it becomes only harder to argue against the idea.