When Keonaka Brown was in kindergarten, she decided that she would one day become a teacher. "My teacher at the time had that much of an impact on me," says Brown, an elementary school master teacher from Texas. "I knew that it was my purpose, and that I was going to do whatever it takes, regardless of whatever the challenges would be."
But seven years into Brown's career as an educator, she hit a wall. The job wasn't just challenging. It was consuming. There was never enough time to get everything done: paperwork, meetings, responding to parents, and teaching pre-K, kindergarten and first grade classes. Work followed Brown home, night after night, where her first child also needed her care and attention. "Raising a kid is not easy," she says. "Especially when they're very small. That's a lot, and now you're really trying to balance things."
One day, it all became too much. So Brown quit her dream job—not because she had lost her sense of purpose, but because she was burned out, unable to square her career with the rest of her life. "I was like, 'I am absolutely done with education,'" she says. "I'm not doing it anymore."
Brown's story is hardly unique. For educators, finding a healthy balance between work and life has long been challenging: after all, there is always another assignment to grade, lesson plan to prepare, parent to speak with, or student to tutor. During the pandemic, the demands of remote and hybrid learning further blurred the lines between job and home—contributing to high levels of daily stress, job dissatisfaction, psychological burnout, and ultimately, career attrition among the people who run our schools and teach our children.
"When you're working in education, truth be told, all of the work is not done in the school building," says Miesha Medford, an elementary school assistant principal in Texas. "On many days, if we stayed in the building until everything was finished, we'd be here until 10:00, 11:00 at night.
"So it is a challenge. You want to be there 100 percent for your work, but then you also want to be there 100 percent for your family. It becomes like, 'how can I give my all to both?' And if there's not a balance between work and home, it becomes draining—emotionally and mentally."
That's the bad news. The good news? According to Leah Marone, a psychotherapist who has worked with schools in the Charlotte area to address the mental health needs of early-career teachers, it's possible for educators to find a sustainable middle ground in the tug-of-war between professional and personal demands. "There are so many layers to being an educator, and so many responsibilities," Marone says. "So it's imperative to set yourself up with things that really fill you up and rejuvenate you."
Here are six ways educators can achieve better work-life balance:
Finding a Balance
Educators face many challenges when it comes to balancing responsibilities at work and home. Here are some of the most common—and ways to meet them.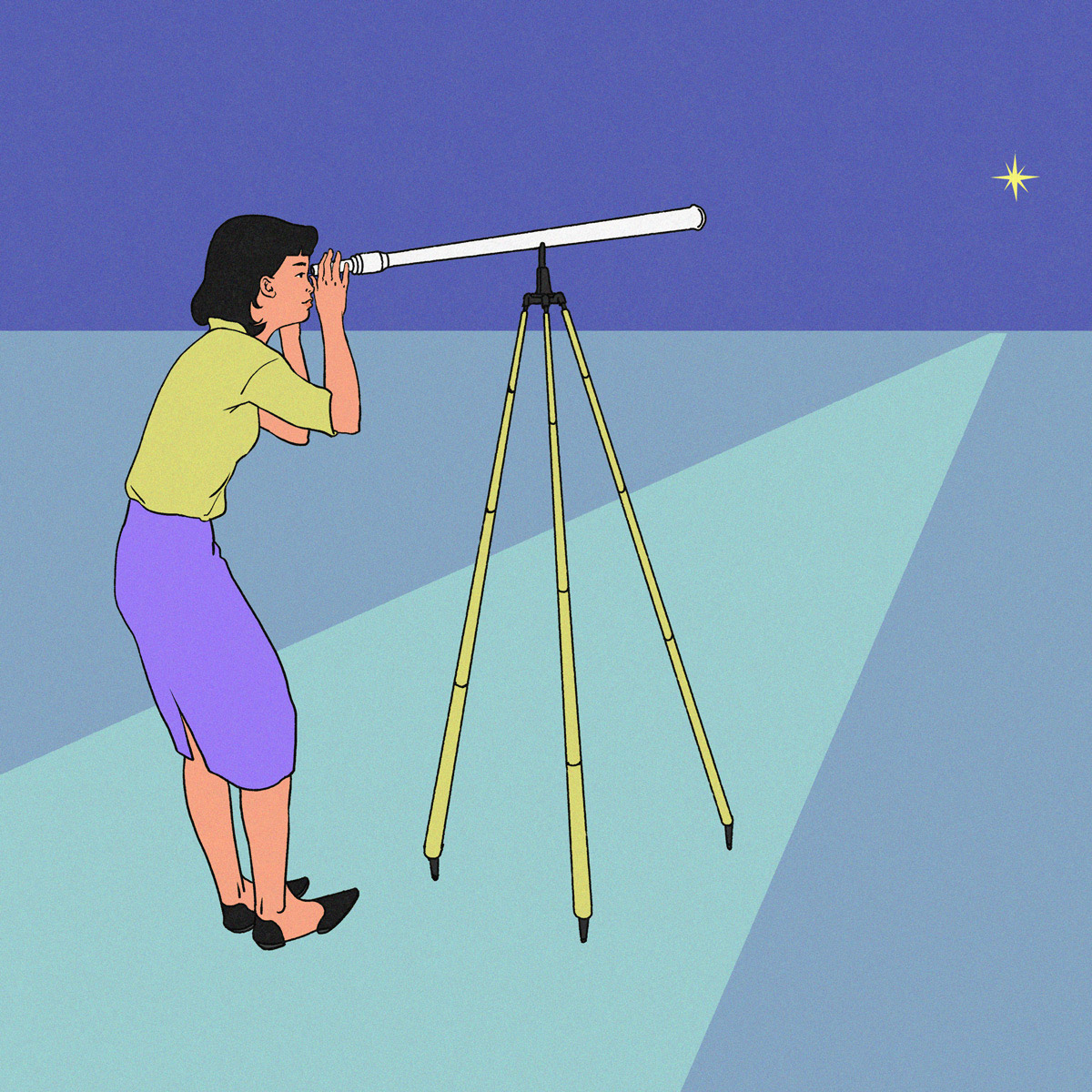 One
Keep Your Purpose in Perspective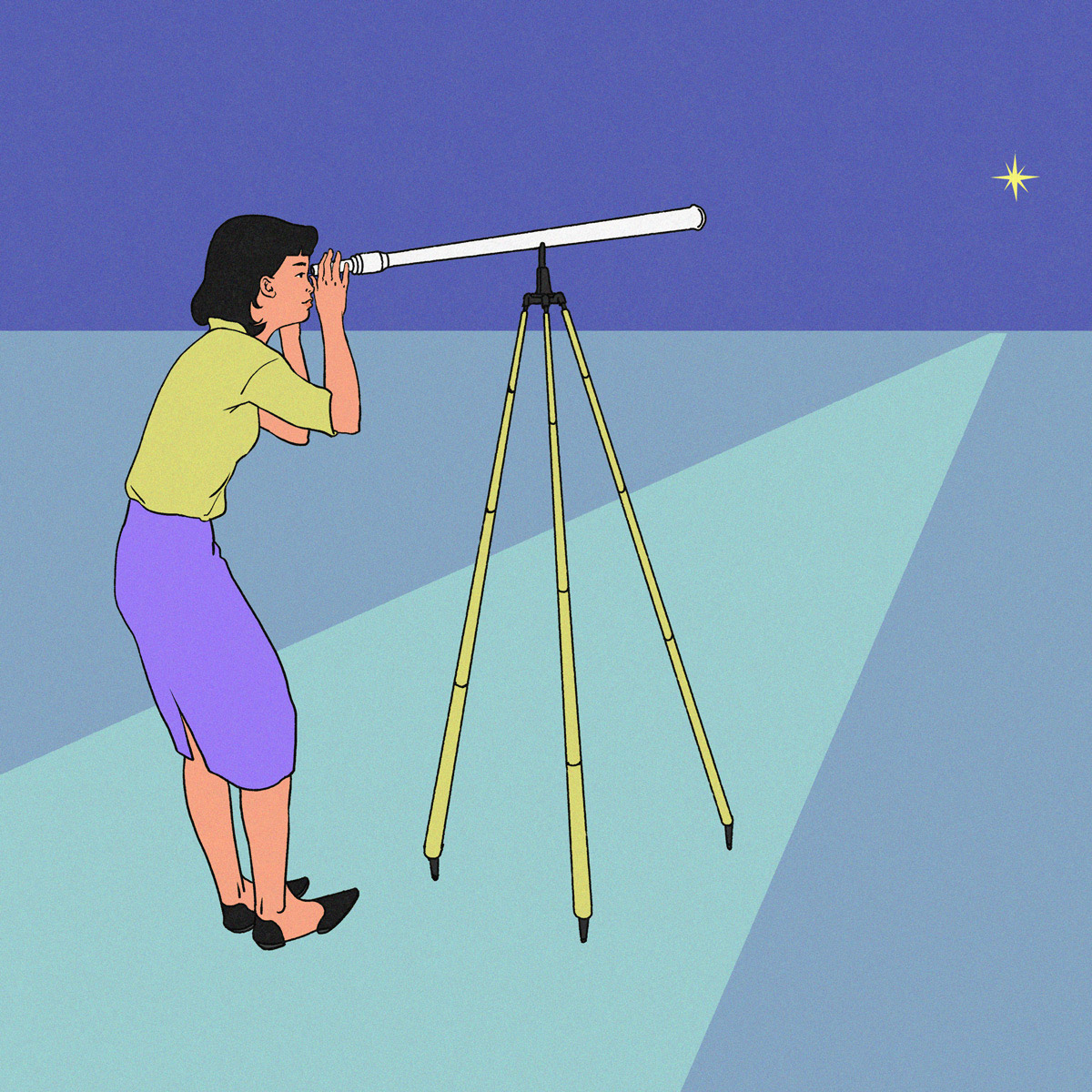 One
Keep Your Purpose in Perspective
Osley Cook loves music. He loves sharing his passion with others. But ultimately, that's not why he has been an educator for 28 years—teaching through a heart transplant and currently working as a music instructor, band director, and tennis coach at a Dallas high school where many children are from low-income families.
"I've had opportunities to go work at private and charter schools, but I work here on purpose," Cook says. "It's not just a job for me. It's about, 'how many people do I reach? How many students am I able to help turn their lives around?'"
Ask educators about what they do for a living, and most will tell you it's a calling. This sense of purpose helps explain why they are usually so excited to go back to school each fall; why they're creative and resilient through disruptions and tough times; and why they consistently go the extra mile for their students.
However, this mindset also can work against work-life balance. Educators' identities become enmeshed with their jobs. Even in their free time, they remain mentally and emotionally engaged. "What people don't understand is that, as an educator, you take on your students," says Damon Pitt, a high school principal in Detroit. "What I mean by that is that you take on their experiences–their happiness, their sadness, all those things. I might be on a golf course, trying to relax, and I'm thinking about a particular child: 'man, what can I do to really be a vessel to help them? To assist in any way, shape, or form?' It is extremely difficult to let go."
Balance Tips:
Remember that while who you are and what you do overlap, they are two different things. In the long run, you can't nurture the latter by neglecting the former. "My first year of teaching was really hard," says Elle Wilson, a middle school history and social studies teacher in Maryland. "I felt like school pretty much consumed everything that I did. It has gotten easier as time goes on—I try to put a limit on how much time I'm spending on school while at home. That takes self-discipline, because it's very easy to fall into a habit of having great experiences with your students and spending all your time trying to create perfect lessons."
Cultivate habits and activities that take your heart and mind fully away from your job. Leah Marone, a psychotherapist who works with educators, calls these activities "bookends"—and says that they are essential to maintaining a healthy perspective. "It's anything that you're present with and that is for you," she says. "It could be going out for a run in the morning, or just having your coffee with no distractions. It's being present and mindful with what you're doing, avoiding multitasking, and setting boundaries so that you are not bombarded by your phone and emails. It is a time to rejuvenate and begin the day with a positive mindset, not urgency."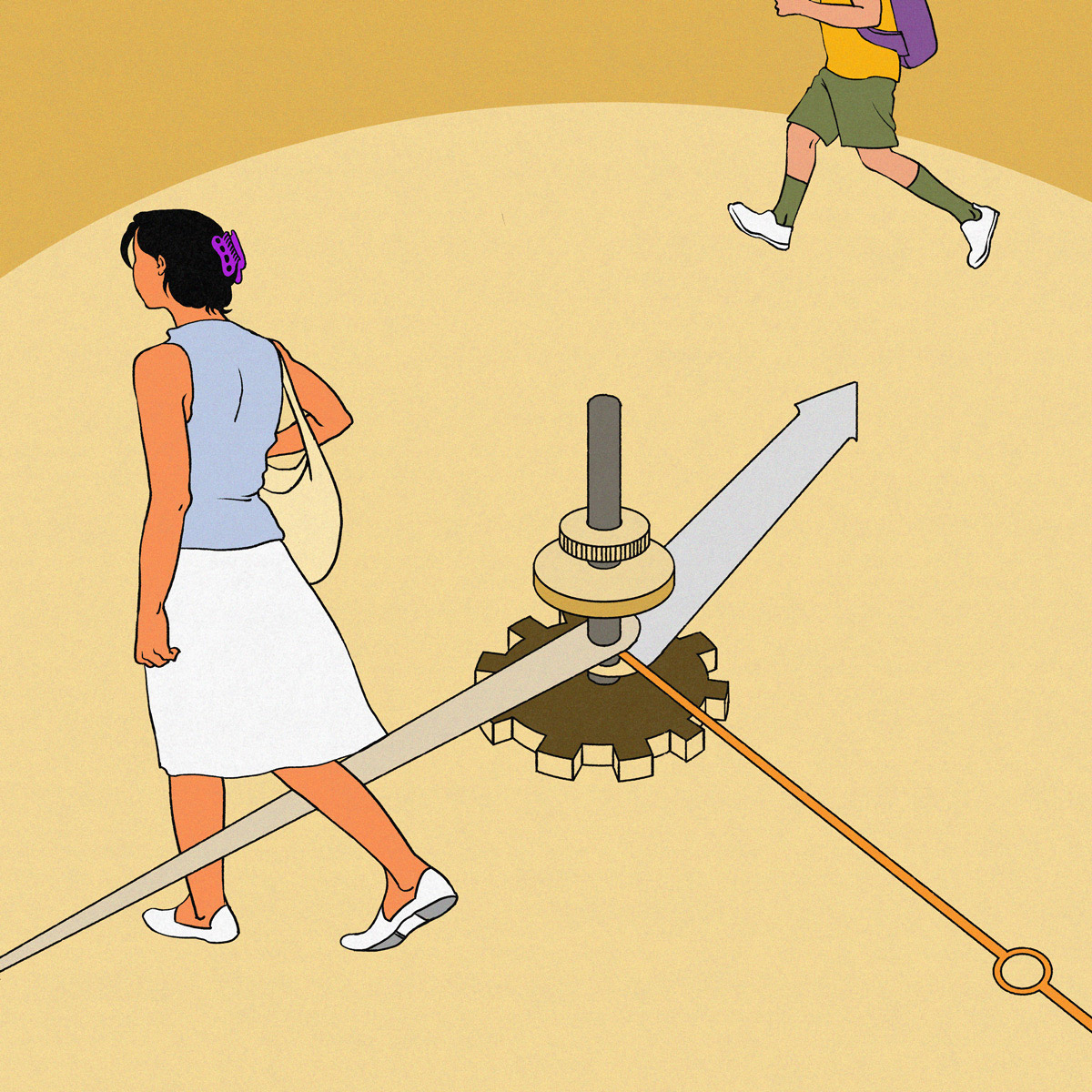 Two
Take Charge of Your Time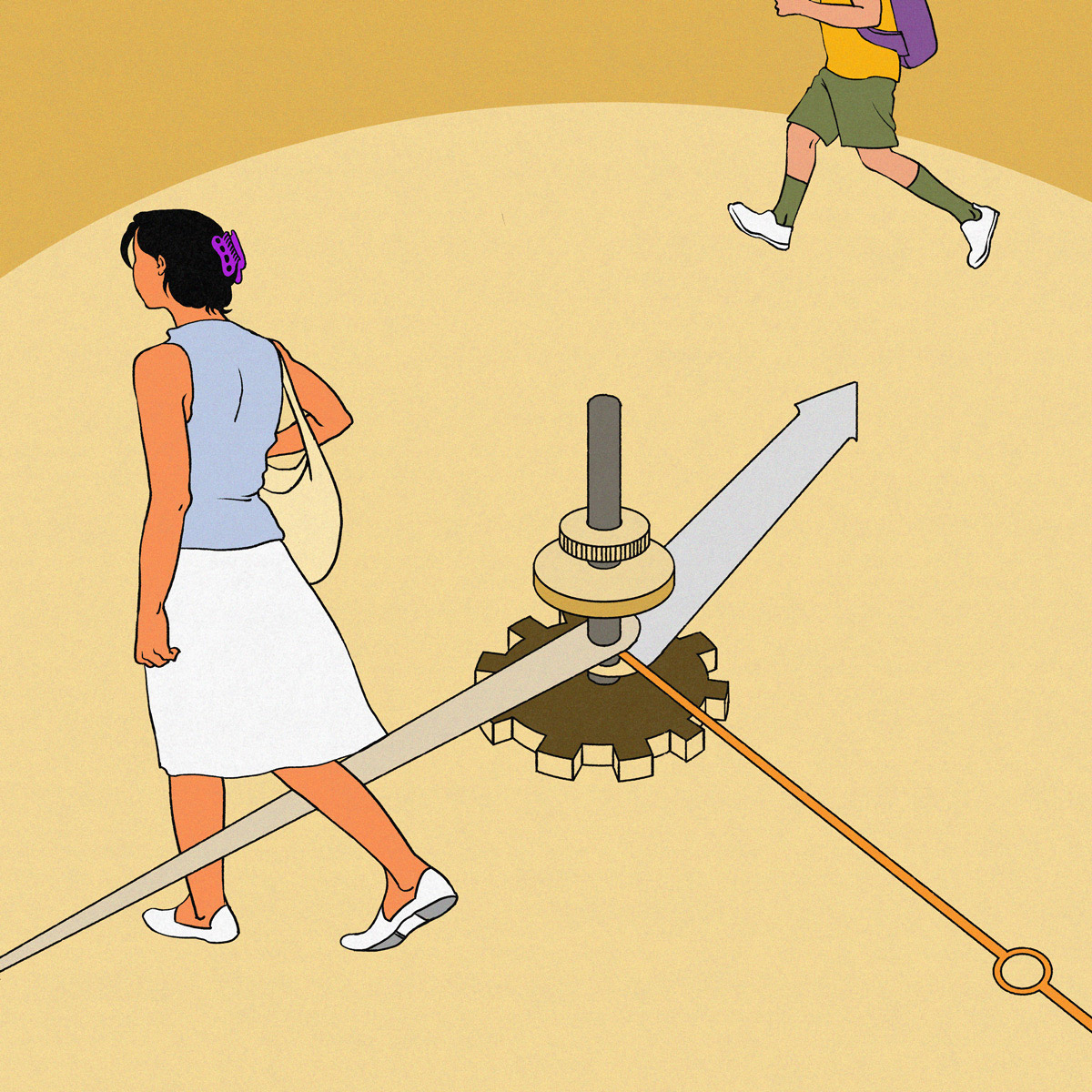 Two
Take Charge of Your Time
For Melissa Wendorf, an elementary school teacher in Los Angeles, work doesn't end when school does. On a typical weekday, she tutors individual students until the early evening, has a quick dinner with her fiancé, and then grades assignments or answers emails from parents before going to bed.
"I don't have kids yet, and my thought every day is, 'how do teachers who have children come home from work, make dinner, and help their own kids with homework?'" she says. "I'm just here with my fiancé, and I can barely get by myself."
According to a recent national survey of more than 1,300 educators, teachers spend a median of 54 hours per week working. That's almost two extra eight-hour days at the office, each and every week, a perpetual motion machine of planning, grading, coaching, supervising clubs and after school activities, meeting with colleagues, and interacting with students and parents outside of the classroom.
"People think that teachers work from, say, 7:30 a.m. to 2:30 p.m., and they're free to go when the bell rings," says Ron Grosinger, a high school STEM teacher in New Jersey. "Well, yes, I am free, but most of the time I stay at the school because there's a student to talk to or something to take care of.
"Even in the summer, you're thinking about students, like, 'sure, I could spend one more day at the beach, or I could go into school and make sure every detail in my classroom is dotted and crossed and ready.' Because you know that will mean one more kid you gave your 100 percent to."
Balance Tips:
Create a daily and weekly schedule. Slot your work and non-work activities into fixed windows of time—and then stick to your plan as much as possible. "I wake up now at 4:30 in the morning to make sure I can fit in exercising, because that's important to me," Wendorf says. "I also make all my breakfasts and lunches for the week on Sundays so I have more work-life balance."
Prioritize what matters now—and leave the rest for later. "One thing that I try to do is remind myself, 'is this something that I have to do now, or is it something that can wait to the next day?'" says Miesha Medford, an elementary school assistant principal in Texas. "With [work-life] balance, it really comes down to prioritizing the must-dos and the things that can be done later."
Three
Learn How (And When) To Say "No"
Three
Learn How (And When) To Say "No"
Leah Marone, a North Carolina-based psychotherapist, was recently counseling an educator on the verge of burnout. In addition to caring for the students in her classroom, the educator also was mentoring a group of first-year teachers, many of whom frequently needed her attention.
"She told me, 'oh, they just come in whenever they need something, and a lot of times I'm eating my lunch or I'm teaching or I'm doing something else, and I have to stop and help them,'" Marone says. "'And these are issues I've already emailed them about or walked them through.' She was frustrated. I said, "okay, so, you can't just be a revolving door. The frustration and building resentment you're experiencing are good indicators that you have some work to do and boundaries to set.'"
Many educators, Marone says, derive deep emotional satisfaction from helping others. This also means they have a tough time saying no—even when they're failing to balance work and home life.
"On top of being an educator, there are so many roles they are asked to play," Marone says. "'Hey, do you want to coach? Can you be on this board? Can you run this committee? Teachers want to help. They want to be part of it. But in reality, they need the ability to say, 'I am not able to commit to that right now. It's not because I don't care. It's that I have other roles or obligations that are really going to feel the impact if I pull myself too thin."
Balance Tips:
Choose extra assignments and responsibilities judiciously. In addition, put reasonable limits on when you're available to students and parents. "I struggle with knowing my limitations, because as teachers, the one thing that is difficult for us to say is 'no'—especially with regards to helping children," says Kurt Russell, a high school history teacher in Ohio and the 2022 National Teacher of the Year. "But I have to make sure, in order for me not to burn out, to be able to say 'no,' and to make sure that it's okay to say it. A lot of times when we say 'no,' it seems as though we are going against kids. But that's not the case at all."
Support others who need help—but don't try to solve their problems for them. Marone says the latter can create unhealthy pressure on educators, and also sabotage learning opportunities for students. "Educators want to help, they want to fix, simply because they have high levels of empathy," she says. "My workshops and sessions focus on how to adopt a supporting role rather than a solving role. It requires empathy and prevents us from taking false ownership, compassion fatigue, and resentment. Effectively listening, asking questions, and creating a space for others to process provides an opportunity for them to practice problem solving skills and gain confidence."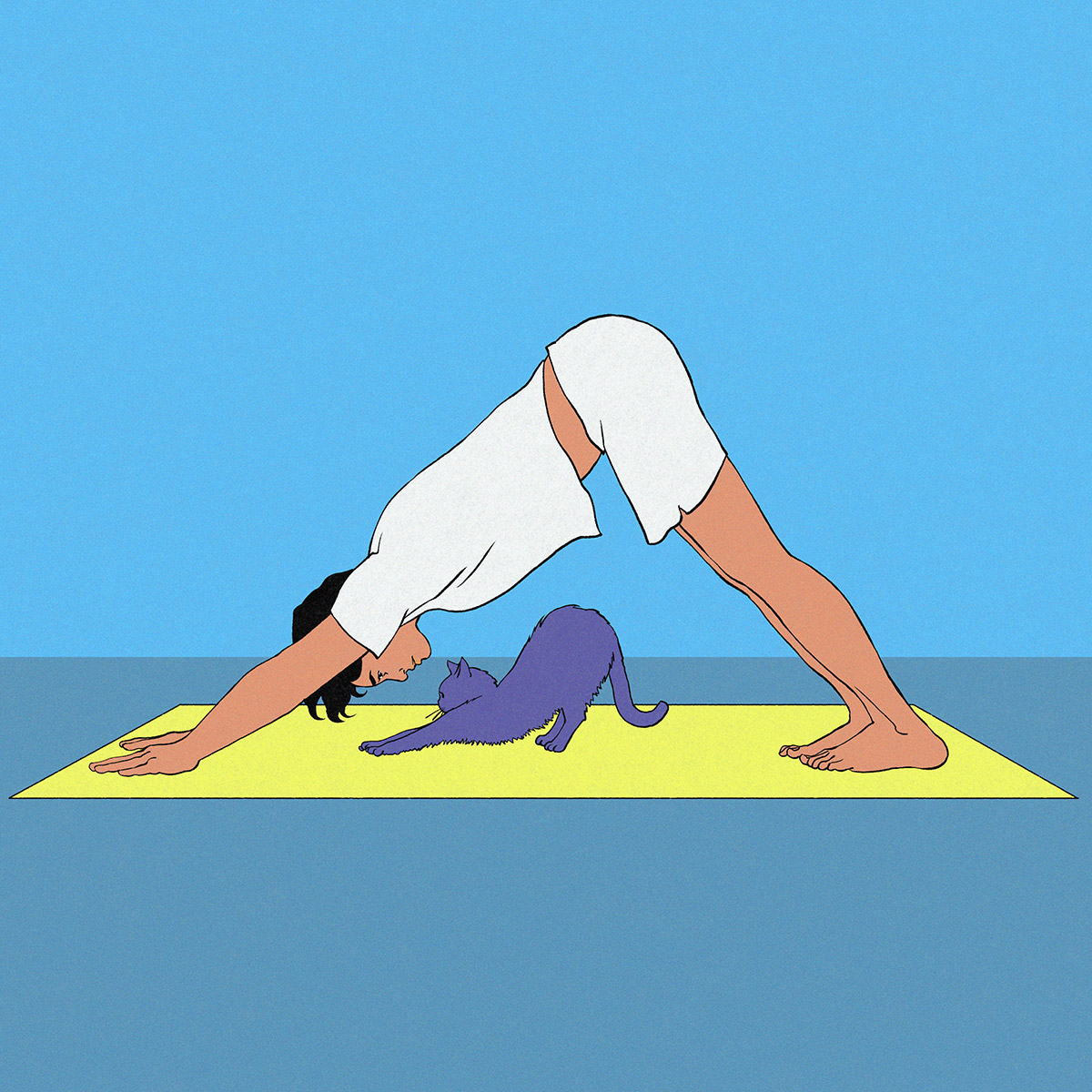 Four
Caring Starts With You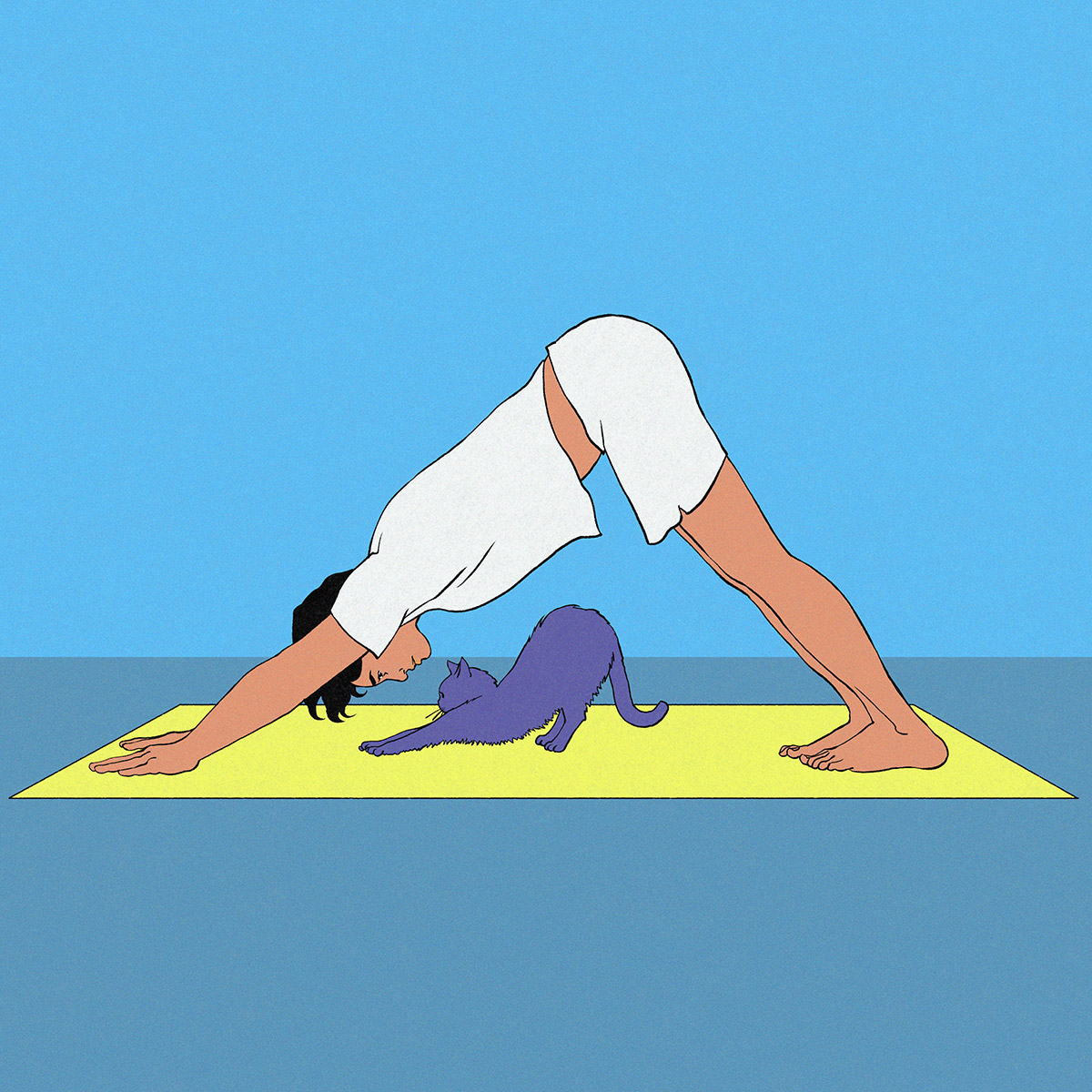 Four
Caring Starts With You
At work, Cherish Pipkins is always on. An elementary school principal in Texas, Pipkins is a relentlessly positive presence, the kind of school leader who personally greets students every morning, regularly checks in on her teachers' workloads and emotional wellbeing, and generally puts everyone else's needs first.
But Pipkins also has a secret. "I am naturally an introvert," she says. So sometimes, Pipkins takes a break from caring for others. She'll read a book. Go to a nail salon. Have lunch at a restaurant by herself, eating a salad in peace and quiet.
"There are moments where I have to steal away, even from my family," Pipkins says with a laugh. "I thrive on alone time. That's how I recharge."
Among educators, a lack of work-life balance contributes to high levels of stress and dissatisfaction. It also underlies a particular type of emotional burnout that Leah Marone, a North Carolina-based psychotherapist who works with educators, calls "compassion fatigue."
"Compassion fatigue is greatly experienced by teachers, social workers, clinicians, and healthcare professionals—fields where a high level of empathy, compassion, and care are needed," Marone says.
"In these fields, professionals are constantly serving and providing. It can be difficult to transition from work life to home life. Many struggle with sleep and find it challenging to turn off their brains. They are taught to push through, but don't replenish. This is when burnout occurs and their mental health takes a toll."
Balance Tips:
Prioritize your physical and emotional health. Getting enough sleep, eating well, exercising, and sharing your thoughts and feelings with people you trust are simple and obvious ways to take care of yourself—but when educators are overwhelmed, these acts of self-care tend to be neglected. "When people experience burnout, they're just in a sense stumbling along," Marone says. "Things are hitting them as they crash from one thing to the next, and they may feel like all control has been lost and their balloon is full. They are in a reactive mode rather than a proactive one. Taking a pause and integrating just one act of self-care that can be done consistently can really make a difference."
Set aside time and space for outside relationships and activities. Miesha Medford, an elementary school assistant principal in Texas, goes on Friday date nights with her husband at least twice a month. She also practices what she calls "Self-Care Sundays." "That's where I spend two or three hours restoring and refreshing myself—whether that's reading a book, listening to music, taking care of me so I can continue to pour out to everyone else" Medford says. "One thing I've learned, as an educator, is that if you don't take care of yourself, you're no good to anybody else."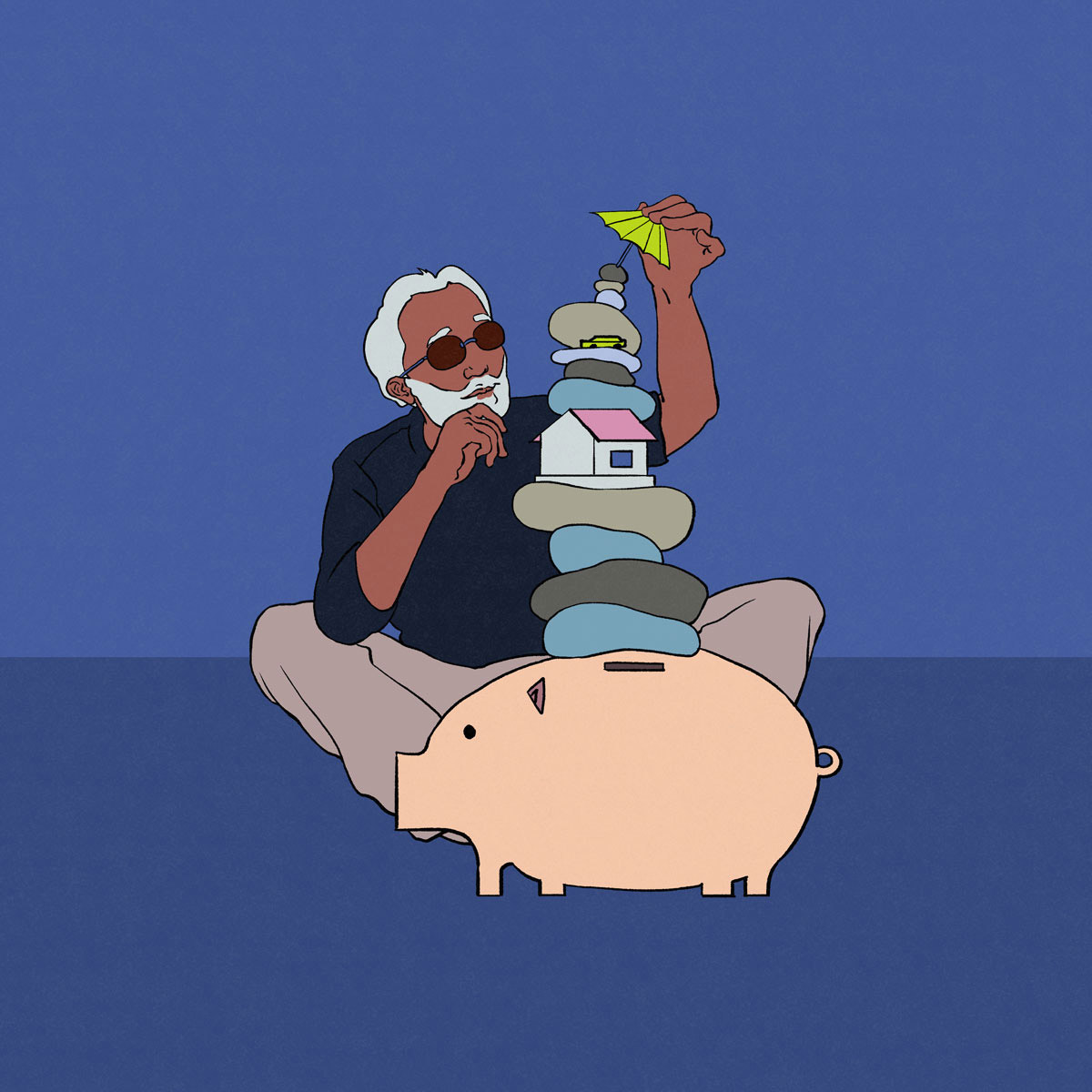 Five
Manage Your Financial Stress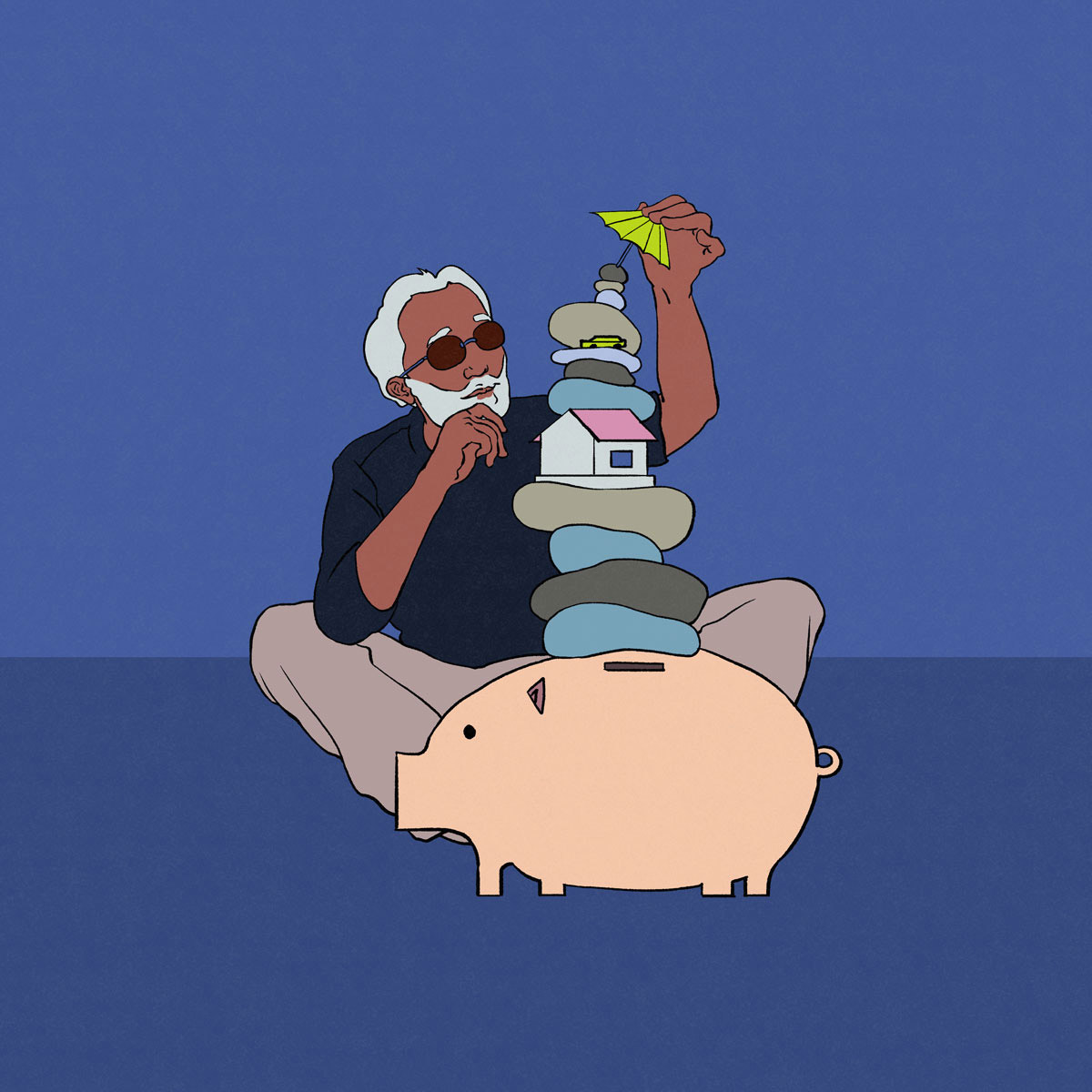 Five
Manage Your Financial Stress
When Osley Cook was a child, his father took him to a music store to buy him his first trombone.Cook remembers his father writing out a check for $385—and realizing, in that moment, why his father often worked double and triple shifts.
"I still have that trombone," Cook says. "My father was all about making sure we, as kids, had money to do the things we need to do."
Now a music teacher and band instructor at a Dallas high school, Cook followed in his father's footsteps: at one point, he held two additional jobs, driving a school bus in the mornings and working security for a professional basketball team at night. The money was good for his family—but one night, his youngest son waited up until 2 a.m. to talk to Cook after a game.
"He said, 'you've coached everybody else's teams, but you've never coached mine,'" Cook says. "It instantly impacted me. I let those jobs go, and became the coach for his little league soccer team. I coached him in baseball, too."
Squeezed by rising living costs, credit card and student loan debt, and salaries that are 20 percent lower than other professionals with similar experience, many educators feel financial stress. And how they cope with that pressure can exacerbate work-life imbalances. "A lot of the educators I know are waiting for their next checks," says Cherish Pipkins, an elementary school principal in Texas. "There's a feeling of scarcity. And that's for people who don't live lavish lifestyles—people who have modest homes, who are taking care of their children, who are just trying to pay their bills and maybe have some fun here and there."
Balance Tips:
Understand that side gigs have costs as well as benefits. When money is tight, it can be helpful to take on extra work. However, additional jobs also might result in less time for yourself and your family. "Financial stability is important, but it's also important to evaluate the costs you might be paying health-wise," says Leah Marone, a psychotherapist who works with educators. "When are you rejuvenating? How are you simplifying your life in other ways? Are you creating space to rejuvenate and take care of yourself? How long can you keep this up? Again, live more proactively rather than reactively and truly listen to the signals your mind and body are giving you. Create and maintain certain boundaries to avoid the perpetual cycle of crashing and burning and then frantically trying to find the energy and resources to pick yourself back up again."
Make a plan for your future. Uncertainty—financial and otherwise—is a major driver of emotional distress, in part because it leaves people feeling like they have little or no control over their lives. Creating a roadmap designed to meet your short and long-term financial goals can help you reduce stress. "I think that we need to do something to help educators understand and prepare for their long-term future," says Tracy Ginsburg, Executive Director of the Texas Association of School Business Officials. "The question is how to simplify the process for educators to begin retirement planning."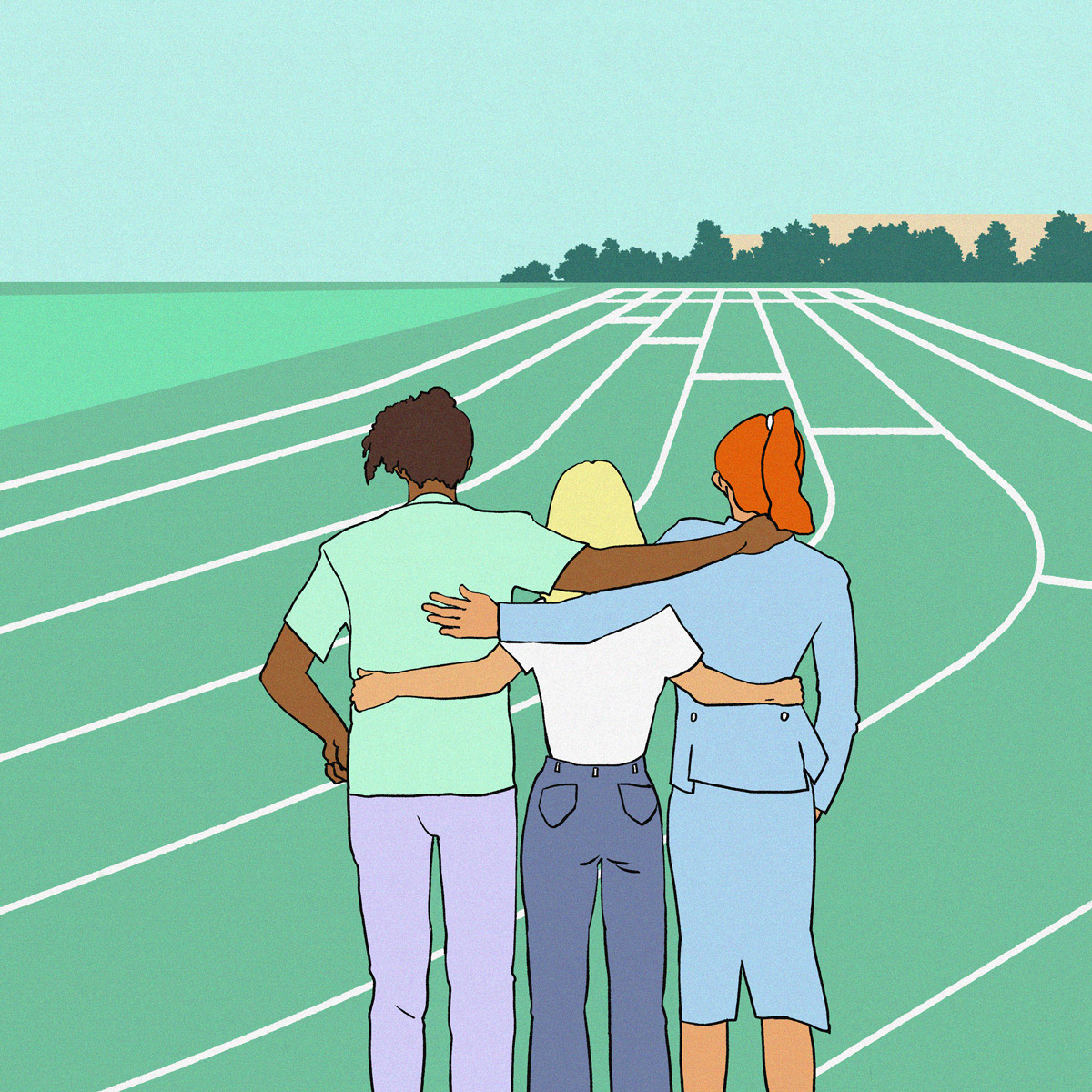 Six
Balance is a Team Sport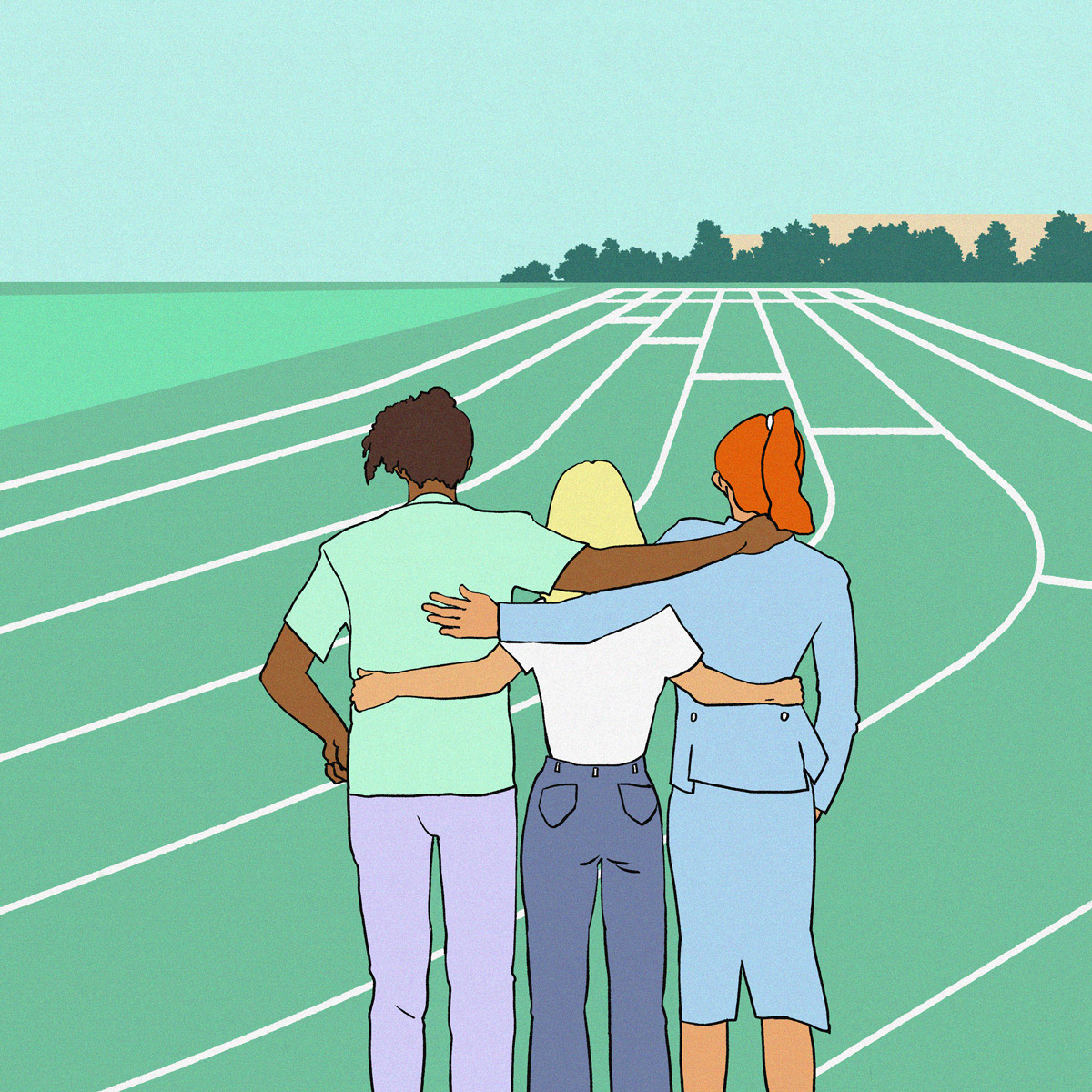 Six
Balance is a Team Sport
When Cherish Pipkins first became the principal of an elementary school in Texas, she was overwhelmed. As a teacher, she had been responsible for the children in her classroom and her family at home; now, she was responsible for her family, every child at school, and the school's entire staff.
"I started not to sleep," Pipkins says. "I'd stay up until 2 o'clock in the morning, working, sleep for two hours, then get up and right back to it. I did that for a couple of months. There was so much I felt like I had to do. And I didn't even know who to ask, or who could help, or who could take on those responsibilities."
Eventually, Pipkins realized that she didn't have to do everything on her own—not when she had an entire team ready to help her. She found a mentor, delegated tasks, put her trust in others, and came to understand that while educators struggle with work-life balance as individuals, they can best achieve it by working together.
Since then, Pipkins has tried to create a culture of mutual support and appreciation at her school. She encourages educators to be open about challenges they are facing outside of work—and responds with encouragement, prayer, and lightening their workloads. She lets educators know that they don't have to respond to messages from parents after 4 p.m. Last year, she had her leadership team take students from each grade through a series of fun activities, like arts and crafts, so that teachers could have a few hours of extra time.
"They could grade papers, do conferences, whatever they needed to do," Pipkins said. "I was just trying to give them their time back. We have to meet people's basic needs before we expect them to pour themselves into our children."
Balance Tips:
Cut down or eliminate unnecessary administrative work. Pipkins has made a point of replacing most of her staff meetings with newsletter and video updates. "I think about, 'what can I take away?'" she says. "Especially if we are putting an additional task on a teacher's plate because, say, the district has a new initiative they want us to do."
Check in with your colleagues, regularly. It's hard to know who's struggling with work-life balance or on the verge of burnout if you don't ask. "At the end of the day, as a leader, I'm always asking teachers, 'how can I support you?'" says Miesha Medford, an elementary school assistant principal in Texas. "'Do you need me to pull up what a lesson plan looks like? Do I need to come up with some recess?' We know it's not going to be easy, but we can try to bring down the stress level."
After two years of working as a researcher performing background checks, Keonaka Brown had an epiphany. She missed teaching. "I was like, 'you know what? This is not what I'm supposed to be doing,'" Brown says. "I'm supposed to be doing what I always wanted to do. I need to teach."
But Brown didn't need another episode of burnout. So when she applied for teaching jobs, she was careful to select a school where administrators made work-life balance a priority—Rolling Hills Elementary in Lancaster, Texas, where principal Cherish Pipkins has created a culture of care and support.
"I chose this campus because I knew what the team was like," Brown says. "There are things that you are typically taught to leave at home, like if you are dealing with a sick child or having financial issues. But here, if I have a problem, I can actually talk to the people I work with. They'll be supportive. They'll pray for me. That's good."
Now a master teacher who coaches other educators—as well as a mother of three children—Brown is as busy as ever. However, she has better ways to cope with the demands of her job. Brown uses a planner to write up a daily schedule, the better to organize her work duties and still make time to take one of her daughters to after school dance lessons. "I'll write all of my work things up top, and then my home life things in a different color," she says. "It has helped significantly."
Every two weeks, Brown takes a self-care day; every month, she and her husband, a police officer, make sure to go on a pre-planned date. "In the summertime, where most of my free time comes, we try to take at least three trips—one with my family, one with just my husband, and a third with some girlfriends," she says. "I had to realize it's okay for me to take time off."
Today, Brown is happier in the classroom—and happier outside of it, too. Work-life balance, she says, remains a challenge. But Brown is confident she can continue to meet it. "In order for it to work, I have to be very intentional," she says. "But I can definitely say that my passion overrides any stress."
Equitable is the brand name of the retirement and protection subsidiaries of Equitable Holdings, Inc., including Equitable Financial Life Insurance Company (Equitable Financial) (NY, NY), Equitable Financial Life Insurance Company of America (Equitable America), an AZ stock company, and Equitable Distributors, LLC. Equitable Advisors is the brand name of Equitable Advisors, LLC (member FINRA, SIPC) (Equitable Financial Advisors in MI and TN). The Atlantic Re:Think is not affiliated with or endorsed by Equitable, Equitable Advisors or any of its affiliated companies. GE- 4935286.1(9/22)(Exp.9/24)