Chicago's historic Pullman neighborhood was the country's first industrial planned community and helped shape the American labor movement. It was the center for manufacturing the luxury Pullman railcars, where Black men were recruited to be Pullman porters. And it helped create the Black middle class and usher in the civil rights era.
Today the neighborhood can also claim a sustainability focus, thanks in part to a $30 million joint venture to build a 400,000-square-foot warehouse and distribution center on the site of a former steel mill. Allstate and real estate developer Ryan Companies partnered with the Chicago Neighborhood Initiatives (CNI) on the project in 2019. It was part of Allstate's effort to more purposefully integrate environmental, social, and governance (ESG) factors into its investment strategy.
"It was a perfect opportunity for us," says Jamie Vermie, Allstate's managing principal for ESG investing, who led the deal with Carrie DeWees, managing principal.
S.C. Johnson & Son Inc. leased the warehouse in 2020 for Method Soap and other environmentally friendly brands. Since then, the development has created more than 250 jobs in the neighborhood, playing a significant part in Pullman's comeback story.
"Allstate was an early player in the effort to reinvigorate Pullman," says Vermie. But it wasn't the first. CNI has done great work transforming the neighborhood, including bringing in Method soap—which first opened a LEED Platinum–certified factory there in 2014—as well as Walmart, Amazon, and others. CNI is also the force behind Pullman Park, a 180-acre mixed-use development.
CNI's efforts have attracted $370 million in investment and created more than 600 construction jobs and nearly 1,500 permanent jobs, according to its website. It also encourages energy efficiency and sustainability for companies located within Pullman.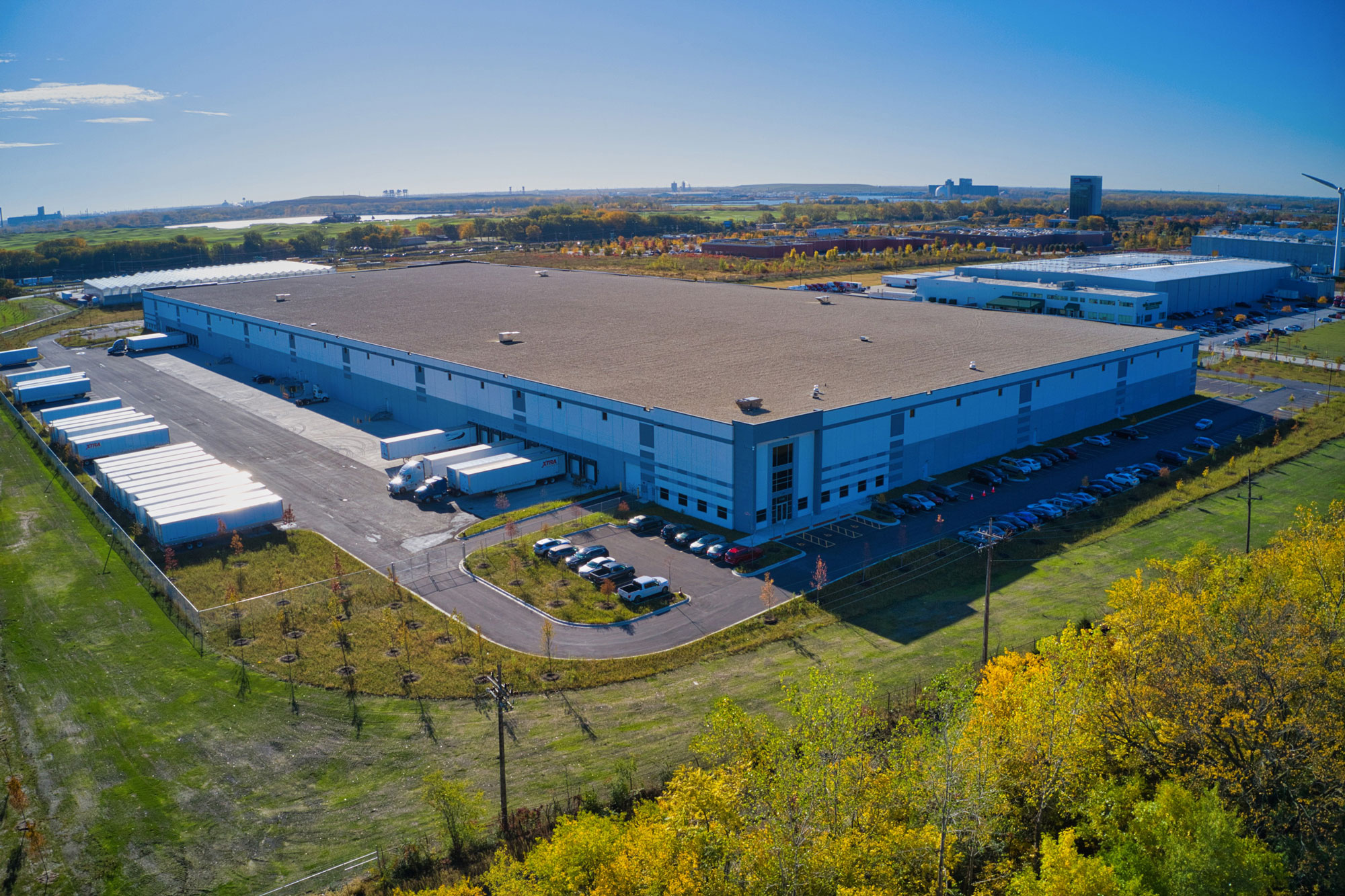 The opportunities in Opportunity Zones
Allstate's investment in the neighborhood may not have been the first, but it was the first to be made in a Chicago Opportunity Zone. The federal government created Opportunity Zones to spur economic development and job creation in distressed communities. Companies that invest in these designated areas get tax breaks.
Vermie said many people, including brokers, thought the deal was too risky for Allstate.
"We didn't have a tenant identified when we broke ground, which is not the norm for an emerging submarket. And because the site was on a former steel mill, we had to go through remediation—turn bad soil into good," Vermie says.
"But the location and the deep labor pool in the area was also part of the story. It's why we thought it made sense," she adds.
And it paid off. When S.C. Johnson (Method's parent company since 2017) wanted to create a distribution hub in Pullman, it only had to look across the street to Allstate's warehouse.
The warehouse is a long-term investment for Allstate, which continues to be the landlord for S.C. Johnson. Allstate also partnered with Ryan Companies to build the Amazon warehouse, which brought 300 additional jobs to the neighborhood.
"The Pullman investments are great examples of how corporations can leverage Opportunity Zones in conjunction with their ESG investing," Vermie says.
Through the federal initiative, corporations might focus on developing affordable housing, using sustainable building materials or finding ways to deliver a low-carbon footprint to utilize the initiative as it was intended.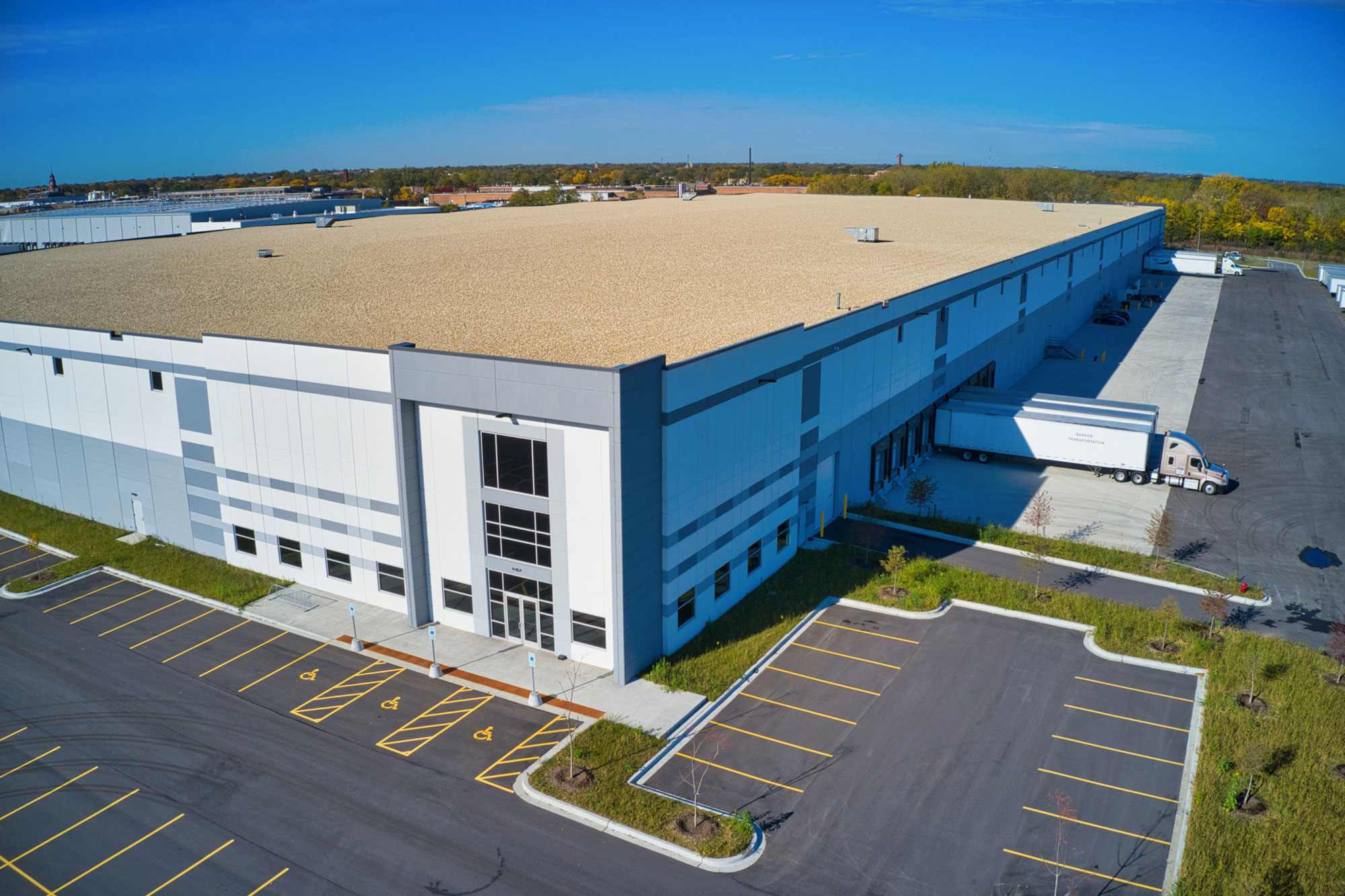 A more robust ESG focus
"Over the past couple of years, Allstate's internal process for ESG investing has become more robust," Vermie says.
Recently, Allstate joined other institutional investors and more than 20 corporations in backing a new private equity fund called TPG Rise Climate. The fund has raised $5.4 billion to invest in companies around the world tackling climate change.
Allstate invested in Pullman in another way—by helping fund the Pullman Community Center and its after-school program. Cheryl Cooke, Allstate's manager of corporate giving, worked with Vermie and DeWees to make it happen.
"The community center was another perfect opportunity for Allstate to make a real impact in the neighborhood—and for youth specifically. They can take music, art, and nutrition classes; play sports; and get tutoring services," Cooke says.
Vermie says Allstate is looking for other sustainability opportunities as it incorporates ESG more broadly into its investment strategy. According to the 2020 Sustainability Report, Allstate now has about $8.7 billion invested in specific socially responsible designated categories—including education, utilities, nonprofit health care, affordable housing, sustainable real assets, diverse asset managers, and renewable energy.
But Vermie says the Pullman project will always be special.
"I love that the products being manufactured in the warehouse are environmentally friendly. It's just the kind of outcome we had in mind," she says.