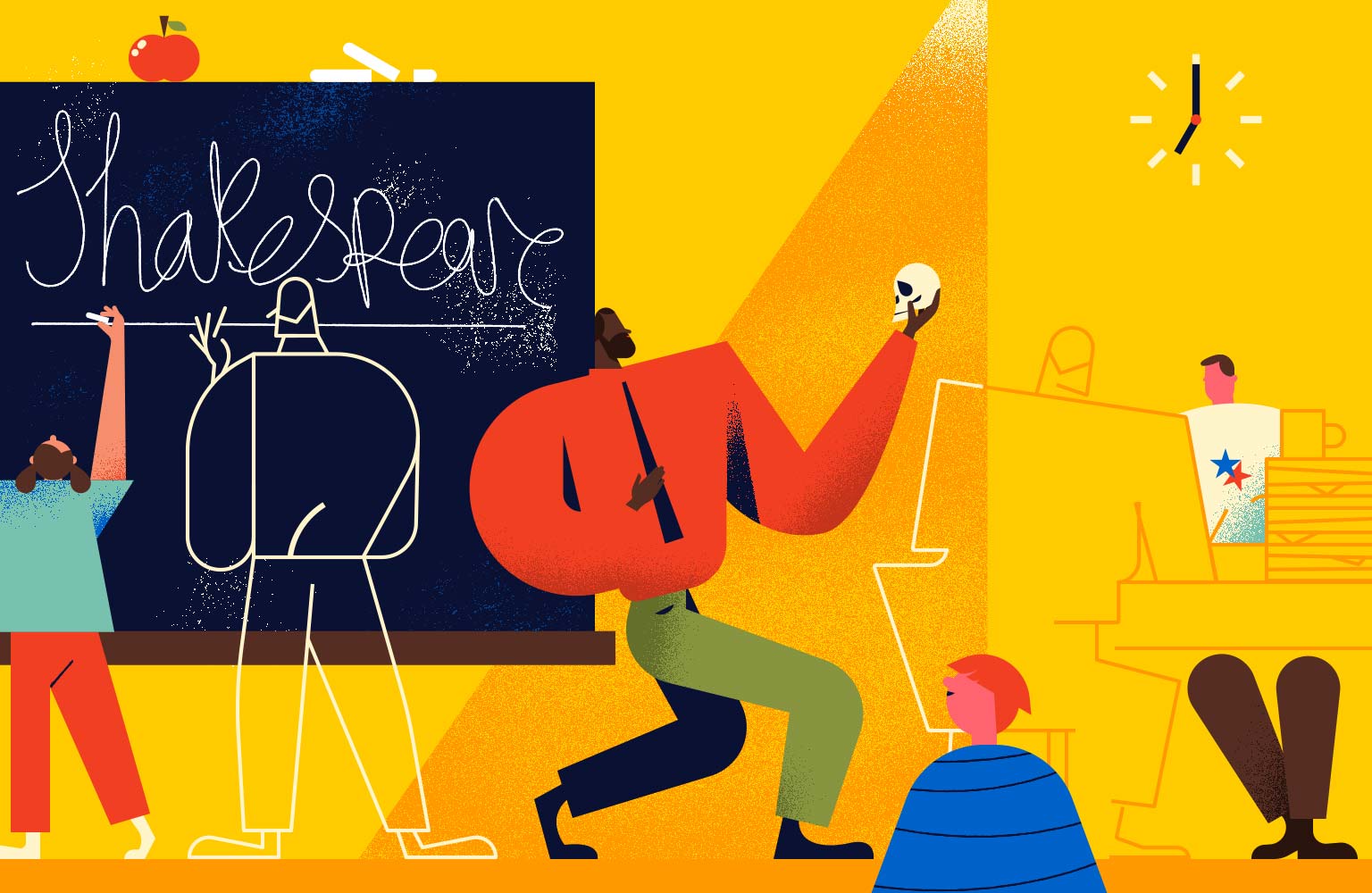 Learn: Transforming the learning experience, through technology
Artificial Intelligence Promises a Personalized Education for All
As artificial intelligence becomes part of the classroom, teachers will be able to offer an individualized learning experience for every student.
In a 2015 interview, Bill Gates imagined a world where Artificially Intelligent Tutoring Systems (AITS) have transformed learning. He spoke of AI-powered tutors offering a personalized approach for each student. They could work with a kid struggling to wrap his head around algebra while his classmates moved on to something more advanced; they could work with a grandmother determined to learn a new language.
These systems wouldn't replace teachers. Rather, they'd enhance human teachers' abilities to tailor lessons to each student without knocking their class schedule off track. Educators would no longer have to "teach to the middle," as so often happens when the students in a classroom have a range of skill levels and learning abilities. Now all of those students can sit in the same classroom, with the same teacher, and learn at their own pace.
Exploring what happens when possibility becomes reality.
"The real power of artificial intelligence for education is in the way that we can use it to process vast amounts of data about learners, about teachers, about teaching and learning interactions," said Rose Luckin, a professor of learning-centered design at University College London. "[It can] help teachers understand their students more accurately, more effectively."
Luckin doesn't think AI will replace teachers anytime soon. Instead, she said, it will free up teachers' time to do what they do best: build relationships with students. She's started experimenting with these systems in real classrooms, using them to teach various subjects. "AI is doing some of the very labor-intensive data collection and analysis that is best done by technology, leaving the teacher to do the human interaction that's much better done by humans," she said. "You keep the bit that the humans are particularly good at, and then you try and automate the support within that system."
That personalized attention could give students the added confidence that some need to complete their education. Just look at what happened in a study conducted at City University of New York (CUNY): When associate's degree students were paired with an experienced advisor who met with them on a regular basis, drop-out rates were cut in half.
Given the costs of having an experienced advisor regularly available to students, it's not always realistic. But AI could be the experienced advisor, powered by learnings from big data.
One of the organizations Luckin consults for, Third Space Learning, wants to use AI to evaluate how well their tutors teach students. Each tutor is currently evaluated once a week by a human, which requires a lot of human resources—an expensive task.
"You still get the high-quality human-to-human, tutor-to-student interaction, but the evaluation of that interaction will be, in the future, done by an AI. And in addition, the evaluation that's done automatically will be used to tailor the continuing professional development of that tutor," Luckin said.
AI can fill the gaps in subject areas in which a teacher doesn't have a particular expertise or help train teachers when there is a skill shortage in the job market, too.
According to Gates, introducing AI to educational settings will benefit learners of all ages. "For a lot of subjects, as people get older, they are not willing to take that learning risk where they are confused," Gates said. "The idea that you could talk to a [virtual] advisor that would understand different misconceptions and arbitrary linguistics around it, that'll certainly come in the next decade."
The Possibility Report is an ongoing series about how technology is changing our understanding of the world around us. This article is part of LEARN, our discussion on how emerging technologies promise to change the educational experience as we know it, from elementary schools to prisons and everywhere between.