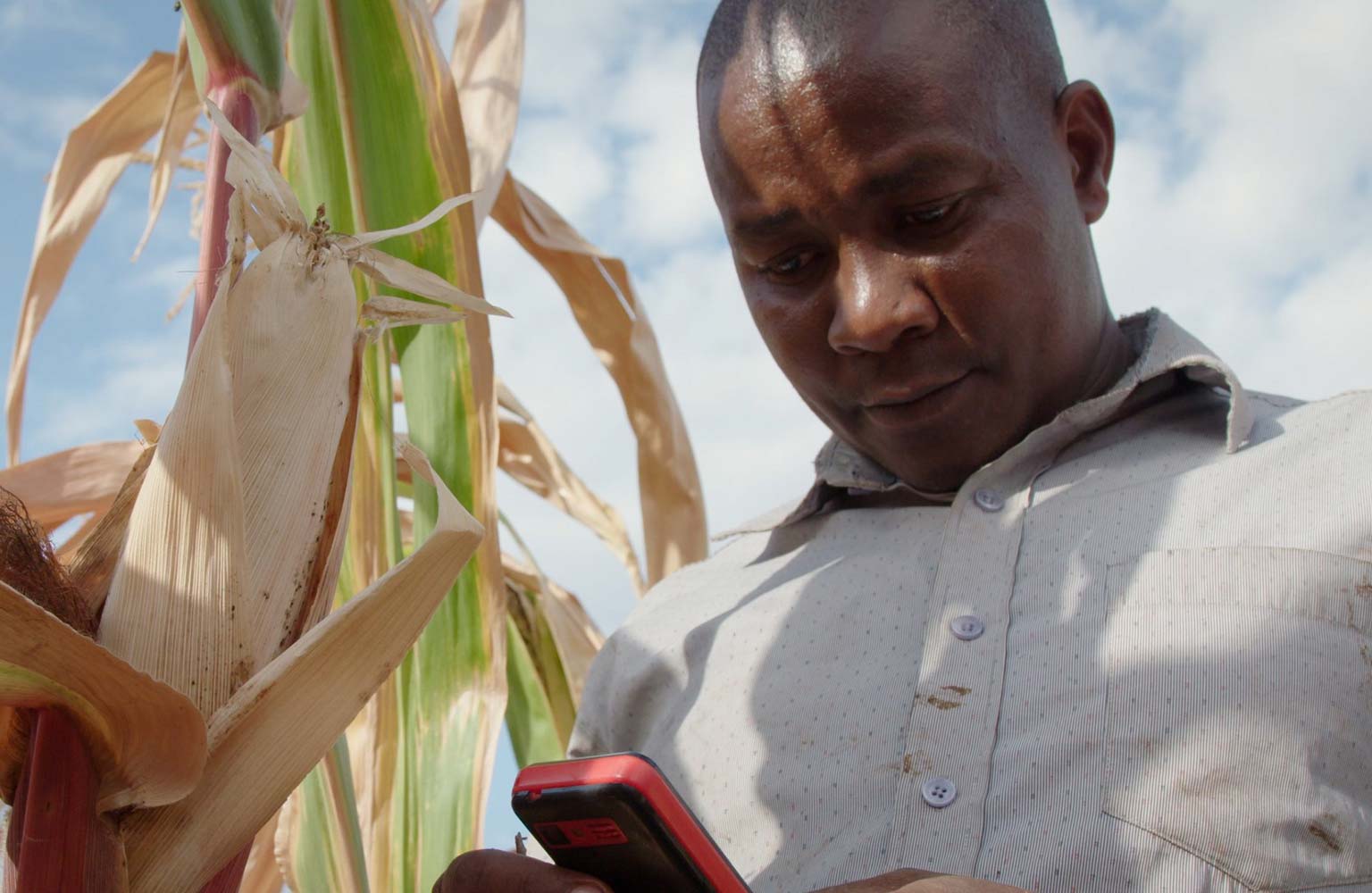 Grow: Expanding our ability to provide, through technology
Transforming the Lives of African Farmers Through Cloud
Intelipro and Node Africa are part of a technology revolution that is transforming Africa.
Profound change is sweeping across the grasslands and vast expanses of the East African savanna. Here, amid the verdant valleys and hillsides rippling through this sea of grass, small farmers have struggled to eke out a living from the sunbaked soils.
But now, with the help of an ecosystem powered by cloud technology, new hope and opportunity are coming to one of the poorest regions on earth. It's an alliance that connects hundreds of thousands of small farmers with an infrastructure that can support applications developed by Intelipro, a data-science and analytics company based in Kenya. These applications help farmers develop their agricultural practices, access financial resources, make sales, and most importantly, improve the quality of life for their families.
Planting the Seeds of Success
Intelipro specializes in building data products and analytical tools for retail and financial institutions. "African companies are still a bit behind the curve when it comes to how the decision-making and management processes are done," says Intelipro CEO Leonida Mutuku. "That's where Intelipro steps in."
Exploring what happens when possibility becomes reality.
In East Africa, more than 80 percent of the farmers are smallholder farmers. They work relatively small plots of land, fewer than 10 acres, to grow subsistence crops like maize, beans, and bananas. If harvests are good, they sell any surplus to generate additional income for their families.
Helping these farmers sustain their farms and increase their incomes is the mission of the East African Farmers Federation (EAFF). Founded in 2001, the EAFF is a regional farming organization that, in less than 20 years, has grown to represent more than 20 million smallholder farmers across East and Central Africa.
A major challenge for smallholder farmers is that, working as individuals, they do not make enough revenue to qualify for financial services, loans, or insurance. To provide its smallholder farmers with financial services as well as agricultural assistance, the EAFF teamed up with Intelipro to develop eGranary, a platform designed to collate information about a farmer's planting practices and harvests. eGranary enables the federation to assist farmers in planting and raising their crops and selling them after harvest.
By mid-2017, Intelipro established a solid database of more than 25,000 farmers for whom it tracks crops from seed to harvest. This data has been instrumental in developing initial credit profiles for farmers, allowing banks to approve more than $70,000 in seeds and fertilizer to 2,000 farmers in the program's pilot phase.
"Through Intelipro's software and expertise in the big data space, farmers can track their productivity and their crop cycle, and access external analysis from meteorological or satellite data to enable predictability," Mutuku says. "I'm proud to know what we are doing with eGranary is actually enhancing livelihoods, changing people's lives, and really pushing them forward economically."
The Cloud-First Continent
Making all this possible is Node Africa, a VMware cloud provider partner that's powering the infrastructure delivering Intelipro's applications and services. Node Africa provides cloud infrastructure and professional services that are focused "on moving companies to the cloud," says founder and CEO Phares Kariuki.
"Intelipro is a natural customer for Node Africa, primarily because they did not want to get concerned about the tech platform they were running," he says. "They needed someone who will run that for them, so they can focus on building their tools for their customers."
Node Africa is on a mission help African organizations like Intelipro and the EAFF take full advantage of the power of a secure cloud infrastructure to transform the continent.
"Africa will be the 'cloud-first' continent because many of the companies being built right now are unencumbered by legacy infrastructure," Kariuki says. "The opportunities are limitless, and it will be unlike anything anyone has seen before."
Watch the video to learn more about how Intelipro and Node Africa are taking a cloud-first approach to transform the lives of farmers in East Africa.
The Possibility Report is an ongoing series about how technology is changing our understanding of the world around us. This article is part of GROW, our discussion on how technology is impacting the ways we cultivate, prepare, and deliver food at home and beyond.