Safety First: An Inside Look at Uber's New Business Model
When Uber launched, its mission was fairly straightforward—to help people get from point A to point B. Today, the ride-sharing company has an evolved purpose—to use technology to make ride-sharing transportation safer.
Illustrations by Tom McCarten
In January of this year, nearly two dozen Uber employees convened in an open design area on the fourth floor of the company's San Francisco headquarters to talk about safety. On the table were two broad questions: What does peace of mind mean? And what does safety mean?
That brainstorm, the first in a series of pointed conversations on the subject, was undertaken as part of a broader reimagining of both company culture and user experience, which began when Uber's new CEO, Dara Khosrowshahi, took the helm in the summer of 2017. For Khosrowshahi, safety is an important part of Uber's customer experience—and he wanted to ensure first and foremost that the app's technology would advance that mission.
What came out of that initial brainstorm was a major effort to create a Safety Toolkit, a set of products that live within the app itself to protect the safety of riders, drivers, and delivery partners. "We came up with a huge range of options," says Brinda Malvi, a product manager on Uber's rider experience team. "We modeled every scenario: What if we put a 911 button in the app? What if we built in a feature that allows users to designate 'Trusted Contacts' whom they can easily be prompted to share trip details with? What should be inside the Safety Toolkit?"
While many of the features developed on the heels of that meeting may seem like small changes—such as making driver and license plate information larger and easier to see—they're the kind of necessary improvements that reflect a company-wide decision to put safety at the forefront of Uber's business model. "We stand for safety," says Malvi. "That's why we take our design process as seriously as we do."
Inside Uber

Designing Safety

Brinda Malvi
Product Manager
It has been almost a decade since Uber launched as a startup in San Francisco, where rideshare drivers ferried people around in sleek black cars. But as Uber has grown as a company (and as an app), there have been times when the functional needs of its product—what its customers want and expect it to do—have outpaced what it was originally built for, leading to such turning-point moments as the January brainstorm on safety.
For technology companies, these are what you might call growing pains. "Technology is often on the forefront of how radical change happens because, suddenly, you have a new set of capabilities, maybe at an extremely low price, and that changes the game completely," says Bharat Rao, associate professor and department chair of technology management and innovation at New York University. In Uber's case, the company has been forced to evolve beyond its original mission of helping to bring people "transportation as reliable as running water, everywhere for everyone." It's an apt metaphor, because safety is often the unspoken concern when it comes to both water and transportation.
According to Rao, startups are intrinsically more willing to adapt, based on what the market tells them. But when the goal is safety, it's not enough to simply react to market changes or customer perception; Uber must be able to anticipate such shifts. "You choose Uber to help you move about the world," says Malvi. "It's the least we can do to make sure you feel good about taking a trip with Uber versus any other ride-sharing competitor."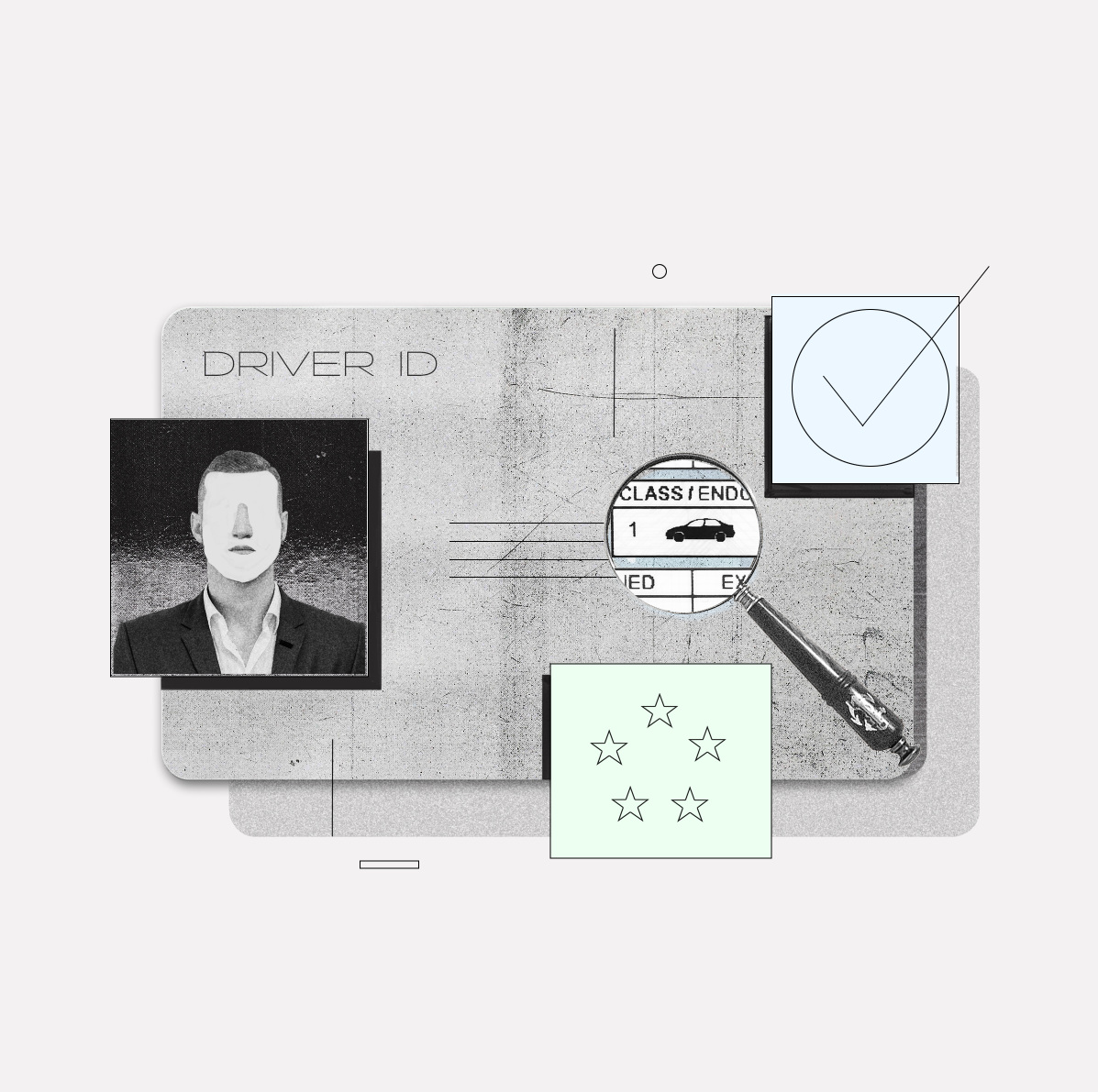 Like Malvi, Sachin Kansal was heavily involved in that January brainstorm. As director of safety products at Uber, Kansal and his team work with other engineers to set safety strategies and decide which products to bring to market. "We're helping to put millions of people in cars together every single day," says Kansal. "Imagine the scale of that and what could potentially go wrong. Solving for that is a huge, huge challenge."
Only a small percentage of users will ever have a safety incident on the platform. Still, "the reality is a significant number of Uber users do feel, understandably, anxious about getting into a car with someone they've never met," Kansal admits. "One of the challenges we face is: How to make those people feel safe?"
One of the challenges we face is: How to make those people feel safe?
Of course, foundational elements of the Uber app—like the ability to request inside, GPS tracking of every trip, and the accountability that comes with the ratings system and 24/7 customer service—have given customers peace of mind for years. More recently, however, Kansal's team rolled out new safety features designed to account for psychological comfort, as well as physical safety, in more tangible ways. Riders can now add loved ones as Trusted Contacts, with whom they will be prompted to share their trip details. If desired, the app can even send a reminder to do this for late-night rides, acting as a guardian angel of sorts. Meanwhile, with the Ride Check feature, Uber is investing in technology to detect a possible crash or otherwise flag an unexpected stop. The company will then reach out to both rider and driver to ensure everything is OK and offer any needed assistance. Kansal's team is also testing features like Hands-Free Pickups, which would allow drivers to accept trips and communicate with riders using voice commands, and Address Anonymization, which removes a user's exact pickup and drop-off locations from the driver's trip history.
Inside UberSafety at Scale
Sachin Kansal
Director of Product Management
Peace of mind for riders and drivers is paramount to Sachin Kansal, who considers both the physical safety and psychological comfort of the app's users.
A big part of Kansal's process of determining customer needs involves face-to-face interaction. He gathers 10 riders in a room at a time and simply asks them: "What would make you feel safe?" That's how one of Uber's most innovative features, the 911 button, came into being. "One thing we heard from users was, 'When I need emergency help, I would like for there to be a way to get that help very, very easily.'"
Yet after Kansal spoke to several law enforcement partners, it became clear that simply connecting riders to an emergency line wasn't enough. "Law enforcement told us the biggest problem with using 911 was finding out your location," says Kansal. "What if you're in a town you don't know?" To solve for this, his team created a way to integrate the app with technology that connects directly to 911 infrastructure. That way, dispatchers would receive all the information they need instantly—the make of the car, the rider's name, the driver, and the location—without relying on a distressed passenger to relay those details. "It's only available in a handful of cities currently, but it's on track to roll out across the country and in Mexico," says Kansal. "This is some of the most important work we're doing right now."
Inside UberA Global View
Sachin Kansal
Director of Product Management
A surprising moment during Sachin Kansal's personal trip to India revealed Uber's role in global social change.
For Kansal, customer safety is personal. In fact, the advent of Uber has changed his family's daily life. "I come from the northern part of India where, after it's dark, let's say seven o'clock, most women don't really go out alone," he explains. "If they go out anywhere, they would go with a male family member. Some of that comes from cultural norms and some comes from the general crime in those areas."
It's not just about the safety problems we have to account for. It's also about the safety problems Uber has solved by providing our service.
Last November, Kansal visited his family in India for the first time in four years. "In those four years, Uber has really taken off in India," he says. "A lot of my family members now can freely go out at night, because they trust Uber." For Kansal, this raises another important question: As the company expands its reach, what does safety mean to different customers in different countries?
"Today, we're operational in more than 60 countries, and we want to make sure we understand the nuances of how someone is thinking about safety not just in the U.S., but in India, Brazil, South Africa," and beyond, he says. "What I realized was, it's not just about the safety problems we have to account for. It's also about the safety problems Uber has solved by providing our service. When you put it all together, it has actually created an amazingly safe environment, or a safer environment, as compared to when Uber did not exist."
But tech-driven companies like Uber know that past successes are just that—in the past. If Uber wants to remain a leading technology company in the ride-sharing and delivery industries, it can't slow down on safety innovation, and it won't. Under Khosrowshahi's leadership, Uber is committed to intuiting the changing needs of its customers and using technology to deliver the required solutions. As it continues to evolve as both a company and an app, Uber is rethinking not only its products and services, but also its very business model. Putting safety at the heart of that is only the beginning.