In New York City's South Bronx, single mother of two Shantel was having trouble finding a job with only her high school equivalency certificate.  Shantel enrolled in an 11-week work readiness instruction and career exploration program that led to a job as a dietary worker at the Montefiore Health System, part of a health-care industry that has thousands of open positions that healthcare providers are struggling to fill.   
Omar, a 35-year-old machinist, was looking to move up and earn more at his job at a manufacturing facility in Houston.  He enrolled in a training program at Lone Star Community College and, after receiving an advanced certification, he quickly received a promotion. He is now going back to learn more skills – pursuing a college degree in engineering that will allow him to move up the ladder in a rapidly expanding industry.
Connecting job seekers to training opportunities that lead to good jobs in their communities and helping workers take the next step in their careers is what workforce development is all about.  But the challenges that businesses, educators and government face in effectively aligning education and training programs with the real-time needs of employers are creating significant economic growth challenges.  New approaches to how we use data to link job seekers hoping to build careers, educators looking to provide the skills training for in-demand jobs, and businesses searching for talent hold promise to solve this problem at scale.
In late 2013, JPMorgan Chase launched New Skills at Work, a $250 million, five-year initiative to build demand-drive workforce systems in communities across the globe.  The strategy begins with the recognition that better data is the first step to connecting jobs and training.  It is critical for employers who need to understand their labor supply pipeline. It is critical for job seekers making decisions about what jobs and skills they want to pursue. It is critical for educators providing skills and technical training. And it is critical for policymakers promoting economic productivity.
Beginning in mid-2014, we worked with leaders in real-time workforce data collection and analysis to pioneer new ways of turning labor market data into practical information in New York and Houston, work designed to show the connection between economies, people and work. This year, we will release similar reports in Chicago, Columbus, Dallas, Detroit, Los Angeles, Miami and San Francisco. In these reports, we focus on the middle-skill jobs that make up nearly half our labor market -- jobs that require a high school diploma and some technical training but not necessarily a four-year college degree. These jobs typically pay well and offer pathways to advance to even higher paying jobs with increased responsibility.
In New York City, there are one million workers in middle-skill jobs – 25% of the labor force – earning a median hour wage of close to $32, and we project that demand for middle-skill workers will continue to grow with over 44,000 projected job openings per year.  In Houston, there are 1.4 million middle skill jobs – more than 40% of the labor force – offering economic mobility and middle-income wages starting at $20 per hour.
In New York, the data showed that the health care and technology sectors are rapidly expanding – 45% of the total-middle skill job postings come from these sectors, and each is projected to grow by 15% over the next five years. The research also showed that many of these jobs are well compensated; in healthcare, there are 35 middle skill occupations in the region with median earnings of $25 per hour or more.  However, over 2.6 million New Yorkers age 25 and older do not have the credentials required for these jobs.  
Infographic: Mapping the Skills Gap - Houston
How real-time data analytics can help solve a growing problem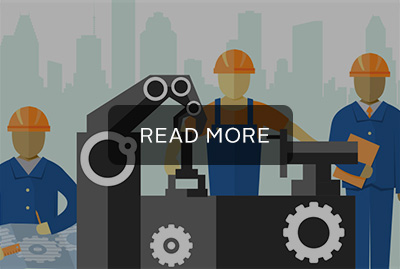 The Houston data looks at two different sectors: petrochemical production and commercial/industrial construction and how they fit into the overall middle-skill job picture in Houston. There is solid growth in middle-skill jobs in these industries, with a projected 19,000 openings every year through 2017.  But 855,000 Houstonians who are 25 or older don't have a high school diploma, and 90 percent of Houston's middle skills jobs that are in the petrochemical industry demand specific skills training.  As is the case in New York, the data clearly shows that if Houston could align its educational system and training opportunities with the needs of these industries, it could help many of its citizens get on the right path to fill these jobs.
These examples highlight the importance and value of having solid real-time data to help employers, educational institutions and potential employees make informed investments and decisions regarding education and training. Without data, employers don't know if the workforce in their region can meet their skill needs.  The same goes for job seekers. If educational attainment is not linked to the needs of businesses high schools, colleges and training providers struggle to know exactly what credentials and degrees students will need to find jobs in different sectors and industries.
Data can help identify sectors where workforce partnerships between employers and training providers can create programs that offer on-site learning opportunities for potential workers and on-the-job training, proven strategies for developing a pipeline of talent. The data could also help government agencies steer workforce investment dollars to projects that will guide workers to job opportunities that offer the potential for advancement.
Access to data and increased collaboration has already produced several partnerships that are helping workers like Shantel and Omar find long-term career paths that let them improve their skills over time and earn family-sustaining wages.
---
Infographic: Mapping the Skills Gap - Houston
MIDDLE-SKILL JOBS POWERING THE HOUSTON ECONOMY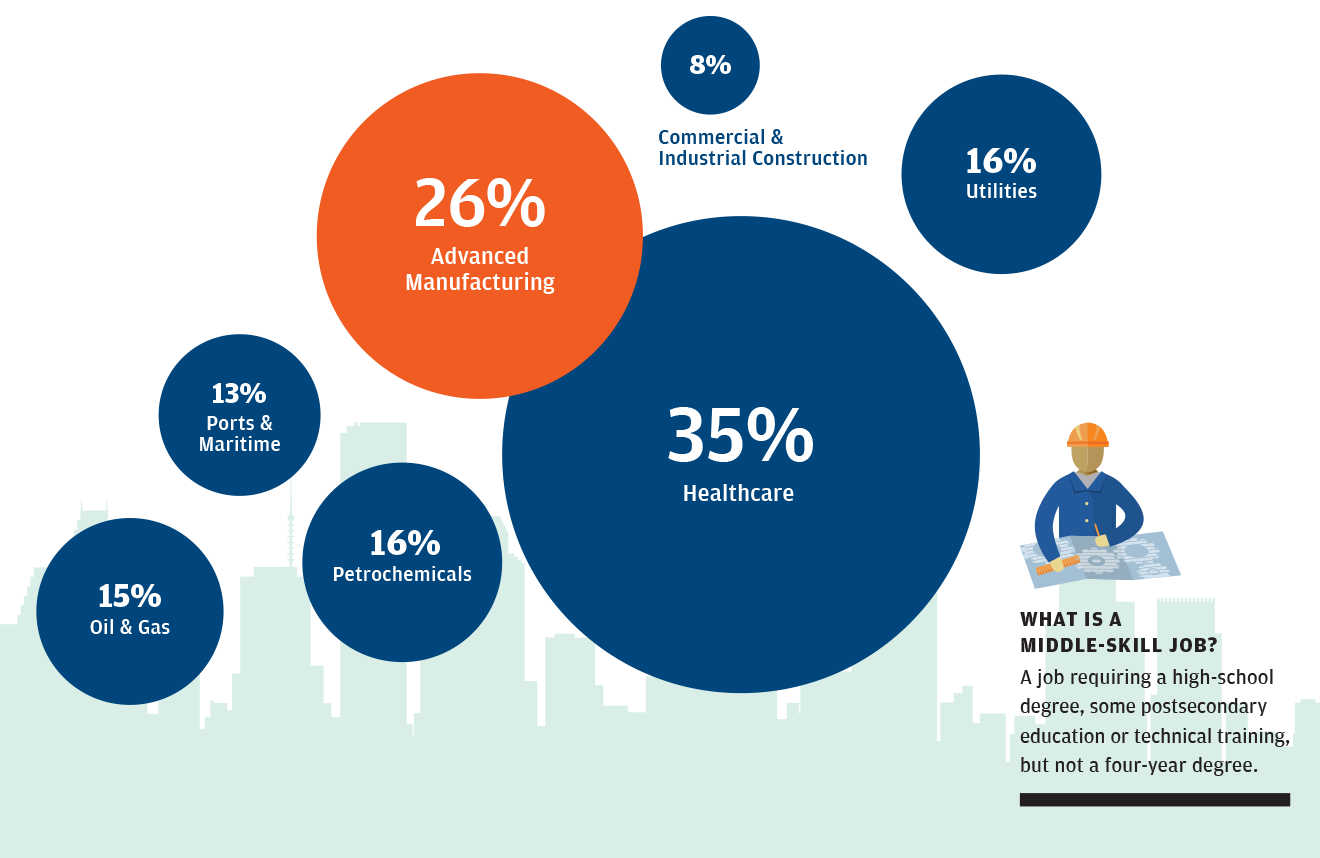 What We Learned: In the 7 industry sectors that are the primary economic drivers for the Houston area, middle-skill jobs are poised to drive significant growth.
UNDERSTANDING THE JOB MARKET FOR SKILLED MANUFACTURING

What We Learned: When we looked at the advanced manufacturing sector, we saw a lot of good jobs paying good wages. But in many cases, there was a deficit of workers with the skills to compete for those jobs.
WHERE MIDDLE-SKILL TRAINING CAN TAKE AN EMPLOYEE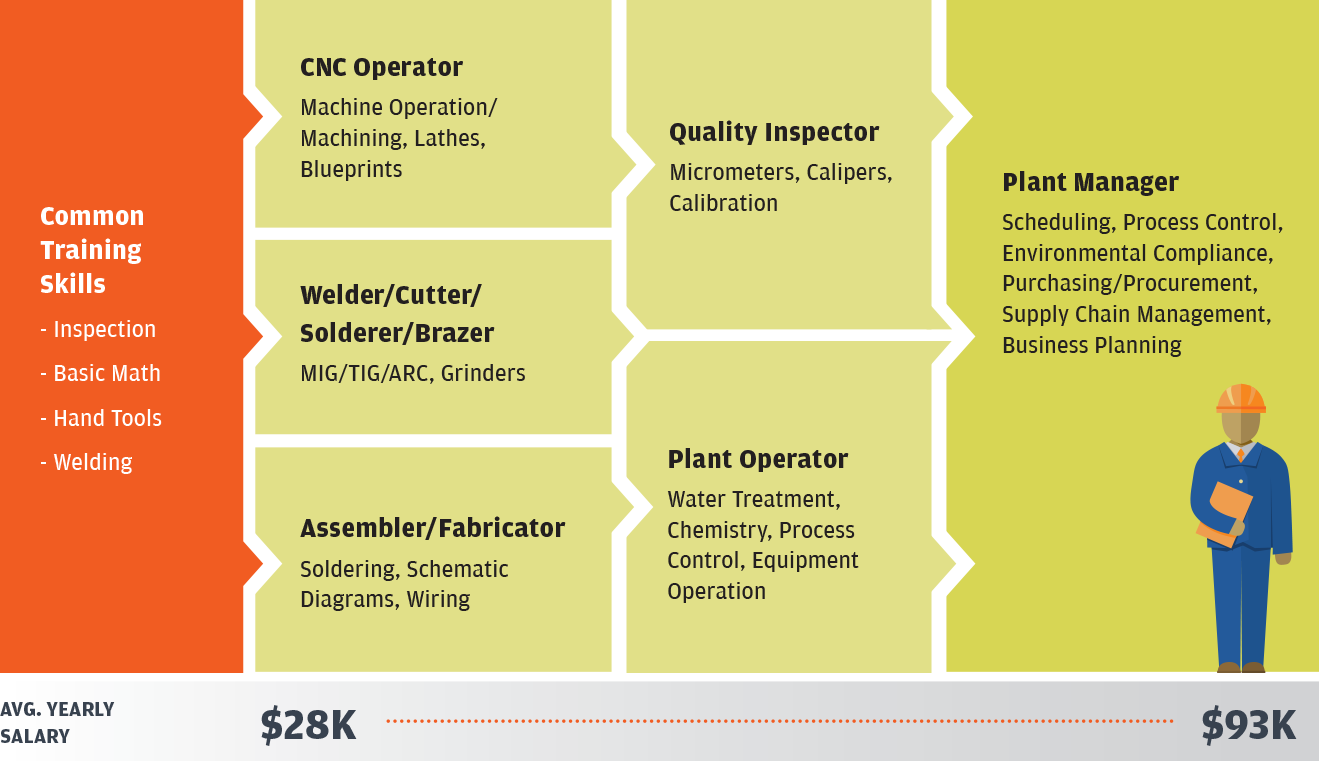 What We Learned: Understanding the career pathways that mapped out how basic skills could, over time, lead to high-level positions was vital as we considered how to support local training programs. Knowing that basic skill sets could support entry-level work that would translate to higher-paying jobs in the future gave us more insight into what kinds of programs would work for Houston. Thanks to this data, community colleges, training providers, and career and technical education programs can now be more strategic, and JPMorgan Chase can target its support toward education that will lead to longer-term, higher-paying jobs.
---
Read more stories at: jpmorganchase.com/corporateresponsibility
---
Data sourced from JPMorgan Chase & Co Houston Skills Gap Report, 2014. See JPMorganChase.com for methodology and additional information.