Does America Have a Youth Employment Crisis?
Cities across the country are partnering with major corporations to address the decline in youth employment—and to bridge the opportunity gap.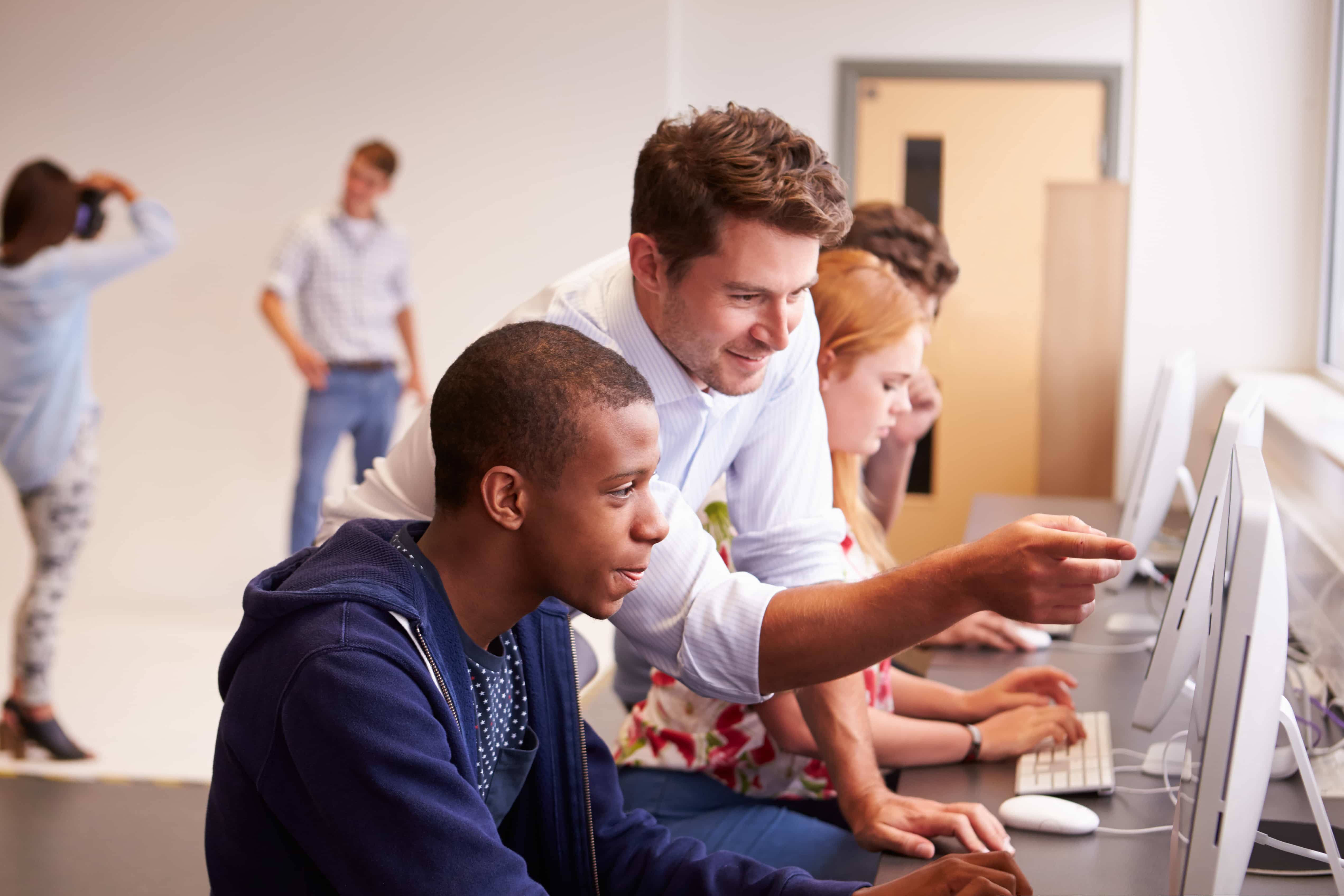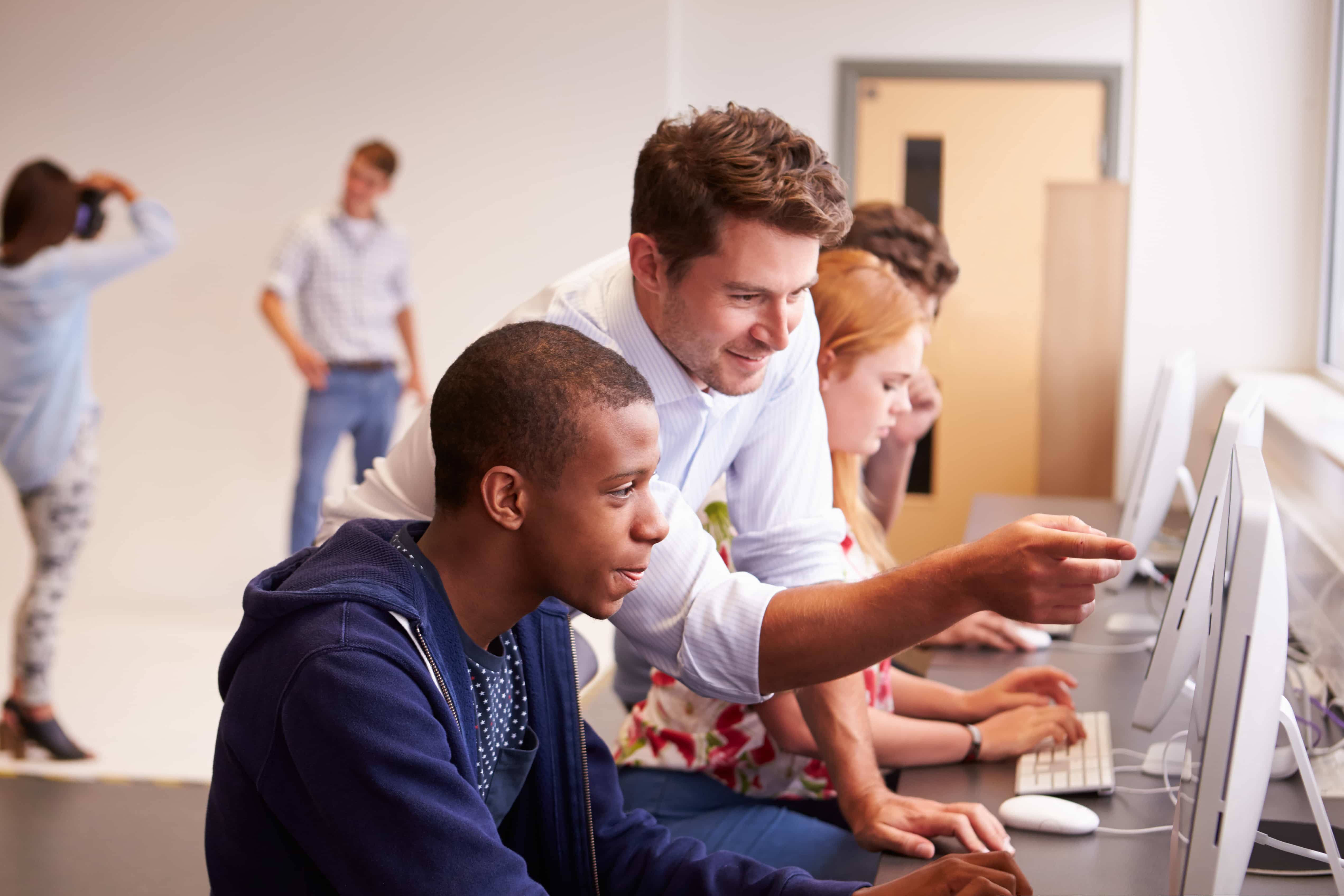 A Generational Gap
larry berry remembers heading to his first job. He was jittery with nerves, knowing his life was about to change. "I was in a position to help my family," he says. "And I was able to stay in our house because my sisters and I all took on jobs through youth employment programs. We were able to contribute money to pay our mortgage."
He was only 14 years old.
Today, Berry works as the key strategist for the United Way Bay Area's K-12 Initiative, and is dedicated to connecting with teens just like the one he used to be. The Bay Area initiative specifically works with underserved youth who are not currently in school or working, connecting them with opportunities they can't find on their own. He notices that today's teenagers aren't able to access jobs as readily as he could at 14.
Summer youth employment programs (SYEPs) like United Way provide paid entry-level jobs, internships, and experience to local youth—and they've never been more crucial. In the United States, there are drastically fewer low-skill, entry-level jobs than in the past1. While many young people are moving toward four-year degrees to provide job security, just as many are dropping out and living unemployed at home. In fact, almost half2 of all youth aged 18 to 24, about 15 million, are not in school.
Spending even a few of these crucial years out of the workforce can result in lifelong consequences for young people: Studies show that students who enter the workforce early are far more likely to secure better, high-paying jobs later in life. Work boosts self-esteem, and can even reduce crime3.
click to hear audio footnotes from marcia page, president and ceo of education is freedom
Yet Berry is hopeful. Among the scores of kids he encounters, Berry says, "the desire to work, to make money, is as strong as it's ever been." Someone just has to make the connection.
By 2025, the overwhelming majority of U.S. jobs will demand some post-secondary education or specialized training. Youth who participate in SYEPs like United Way are often first in line to be trained in skill sets that are sorely needed in today's job market, and gain real-world working experiences that increase their marketability. Youth unemployment also racks up significant long-term costs for the economy: one-third of American companies report current job openings for which they can't find qualified workers.
The numbers underscore the importance of resources like SYEPs. However, a survey conducted by JPMorgan Chase found that among 21 SYEPs in 19 U.S. cities, 62 percent of all youth who apply to the programs are not served—in fact, every city that responded to the survey question reported that they were unable to meet the local need and, in one community, 77 percent of youth were excluded due to limited funding and jobs. The programs themselves need jump starts, too.
That's why corporate partnerships are vital to their operation. Through its New Skills for Youth initiative (a $75 million investment), JPMorgan Chase tackles the youth employment crisis head-on, as its Chairman and CEO, Jamie Dimon, views it as a moral and economic crisis in the United States. In fact, more than 50 percent4 of global CEOs are concerned that the skills gap could limit their growth prospects. In providing crucial funding to initiatives in 22 cities, including United Way, JPMorgan Chase provides these local economies with a $17 million boost, and offers their future leaders a clearer path. These organizations are then able to administer first-time workers' courses in a variety of skills, no matter what path to employment they want to take. Technical skills-building, partnering with local workforce systems, and finding high-growth sectors looking for an eager, motivated crop of first-time workers are all on par for the course.
At the local level, in cities across the country, partnerships focusing on summer employment for youths are working to reverse that trend. Berry, and people in his line of work, know just how important that work is. "Keeping youth occupied. Skills development. Violence prevention. You give me a concern," Berry says, "and youth employment helps to address it."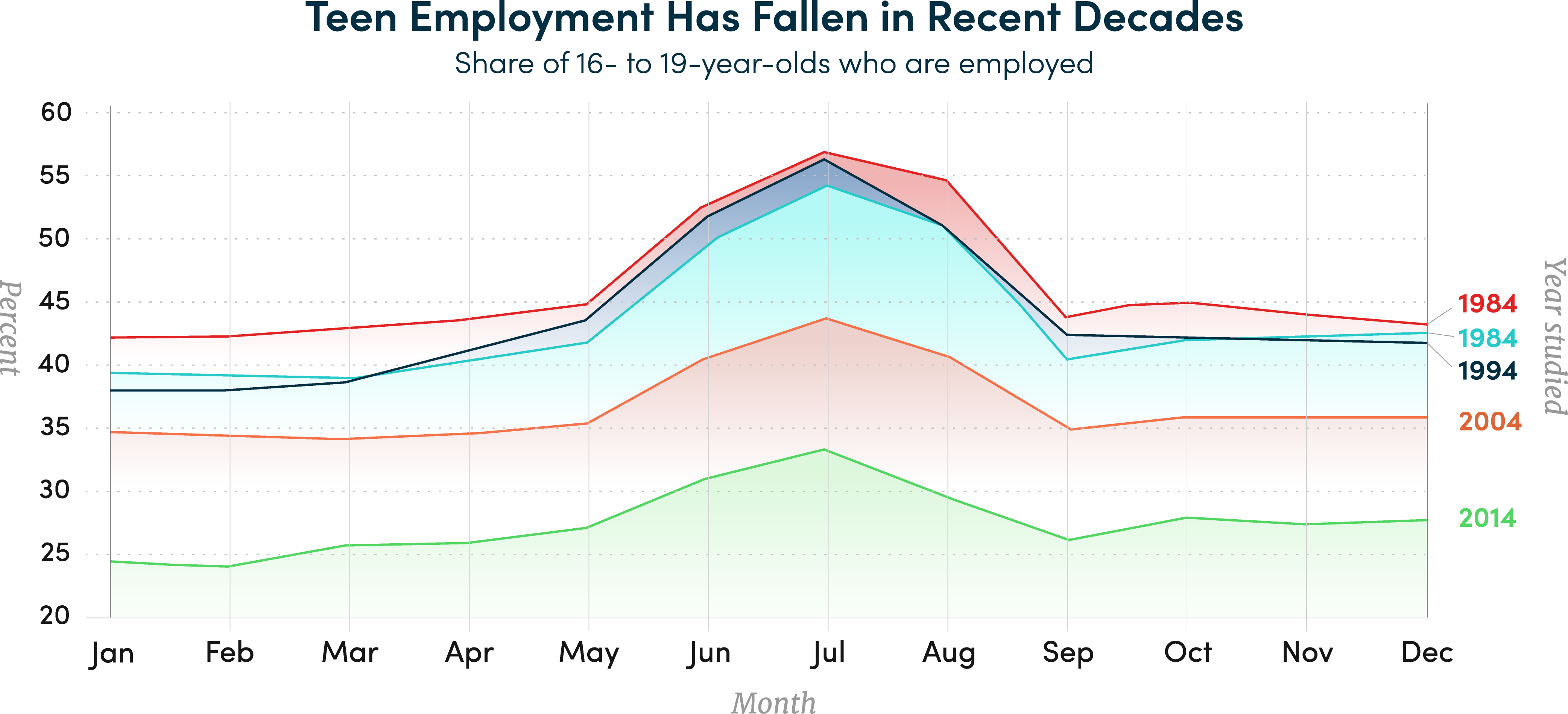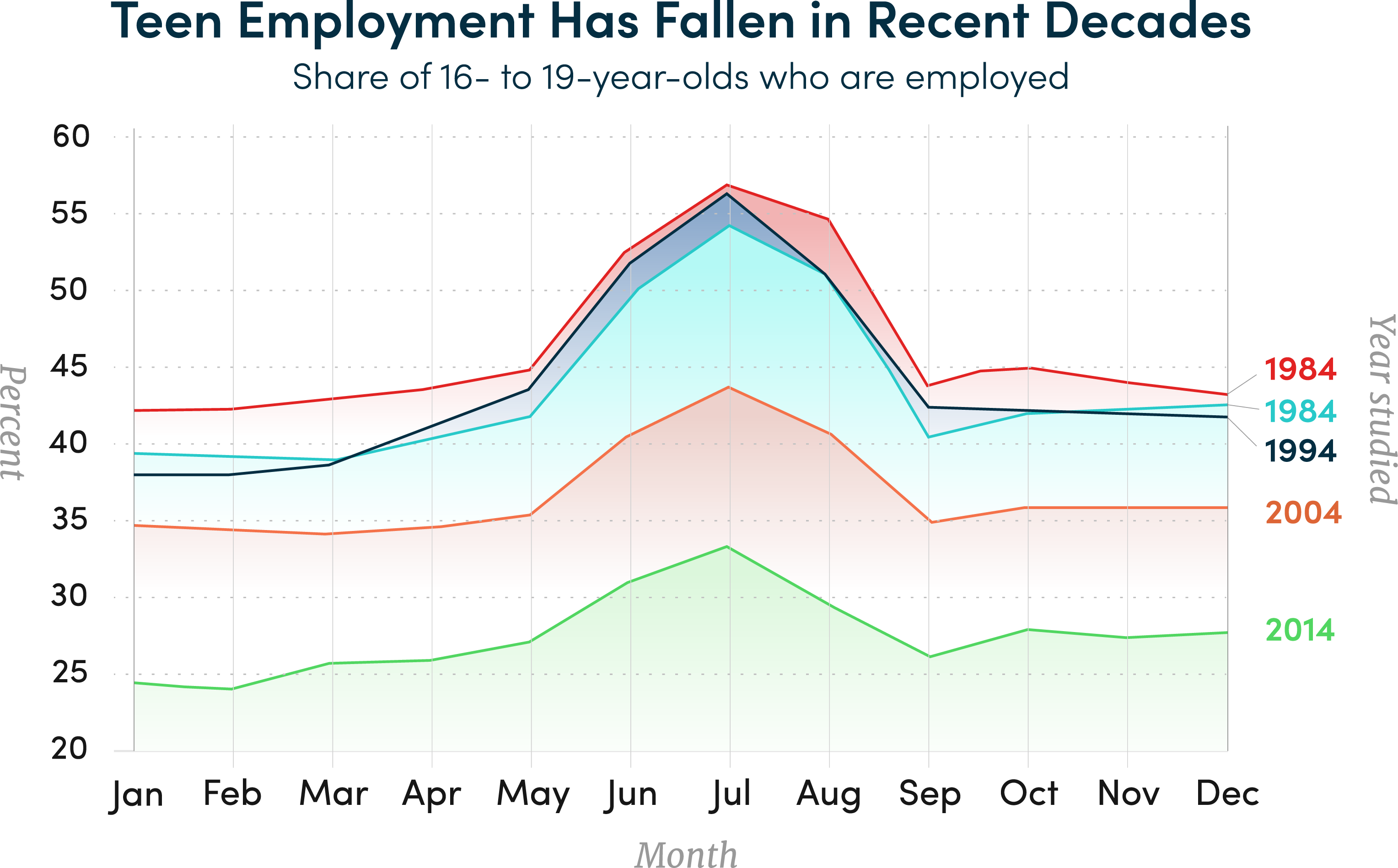 Today's Promise, Tomorrow's Pride
vicki wait, who directs the Mayor's Summer Internship Program in Plano, Texas, has seen the community-wide effects of youth employment firsthand. The program collaborates with companies ranging from Ericsson to Frito-Lay to keep Plano's youth engaged and employed during the summer months.
Working largely with teenagers who would be the first in their families to attend college, Wait and her partners have seen eager, motivated young people each summer. "The demand is huge," she says. "More companies want to reach out to younger people. And they're not just being hired to file or do administrative tasks—they're working for startups, in health care, learning to create mobile apps. And without the mayor's program, our students just wouldn't be getting a jump start on their competition."
Down the road from Plano, at Dallas's Education Is Freedom Foundation, another organization supported by JPMorgan Chase's New Skills For Youth initiative, Marcia Page has identified a similar need. Page's organization launched a summer internship program of its own a decade ago, aimed at training students to successfully compete for entry-level jobs in a changing landscape. And it benefits companies, too: Job requirements are shifting and young workers need to be honed for certain kinds of careers.
click to hear audio footnotes from marcia page, president and ceo of education is freedom
"In the medical field, for example, there's a plethora of technicians needed already," says Page. "We need paralegals, dental assistants, these critical middle-skill positions that don't require the typical degree."
Page believes the benefits fall on both sides of the hiring line: "Kids get marketable skills younger, and the whole recruiting process for companies gets reduced." And in turn, the whole city benefits. "We want to be able to bring real-world, workforce-ready skills to as many students as possible, provide invaluable professional experience that they might not ever have the benefit of having," says Wait. "These students don't just go off to college, they stay with these companies. Students know they may go off to college anywhere in the United States, but they're probably going to get an incredible job back in their hometown. And that's one of the mayor's primary goals. We're judged by the quality of our workforce."
Summer Youth Employment Programs
City programs receiving SYEP funding.
Scroll for more information on the city programs featured in this article.
Plano, TX
Plano Improvement Corporation
Purpose: to collaborate with companies to keep Plano's youth engaged and employed during the summer months.
San Francisco, CA
United Way Bay Area
Purpose: to create pathways for youth to become financially secure adults through job training, mentoring, and entry-level work.
Dallas, TX
Dallas Foundation
Purpose: to serve as a resource, leader, and catalyst for philanthropy by providing donors with flexible means of making gifts to charitable causes that enhance the community.
Education is Freedom Foundation
Purpose: to transforms lives through education.
The City-Wide Ripple Effect
just over a year ago, Emilio Diaz was living at home with his parents and grandmother in the Excelsior district of San Francisco, in the market for a path that felt right to him. He had passed his AP classes and done well on the SAT, but the idea of going to college, combined with the debt he'd incur, just sounded like "a forty-thousand dollar ticket to hang out at City College."
By happenstance, he found a senior-year elective class devoted to marketing: That sparked his interest. In short order—through Larry Berry's organization, and with guidance from the San Francisco mayor's Youth Jobs+ Program—Diaz was able to secure a summer-long internship at the downtown advertising agency of Goodby, Silverstein, where he began learning the ropes of marketing and design.
Diaz never thought about City College again. "I'm learning and getting paid in an industry and company where people go to college specifically to get this job."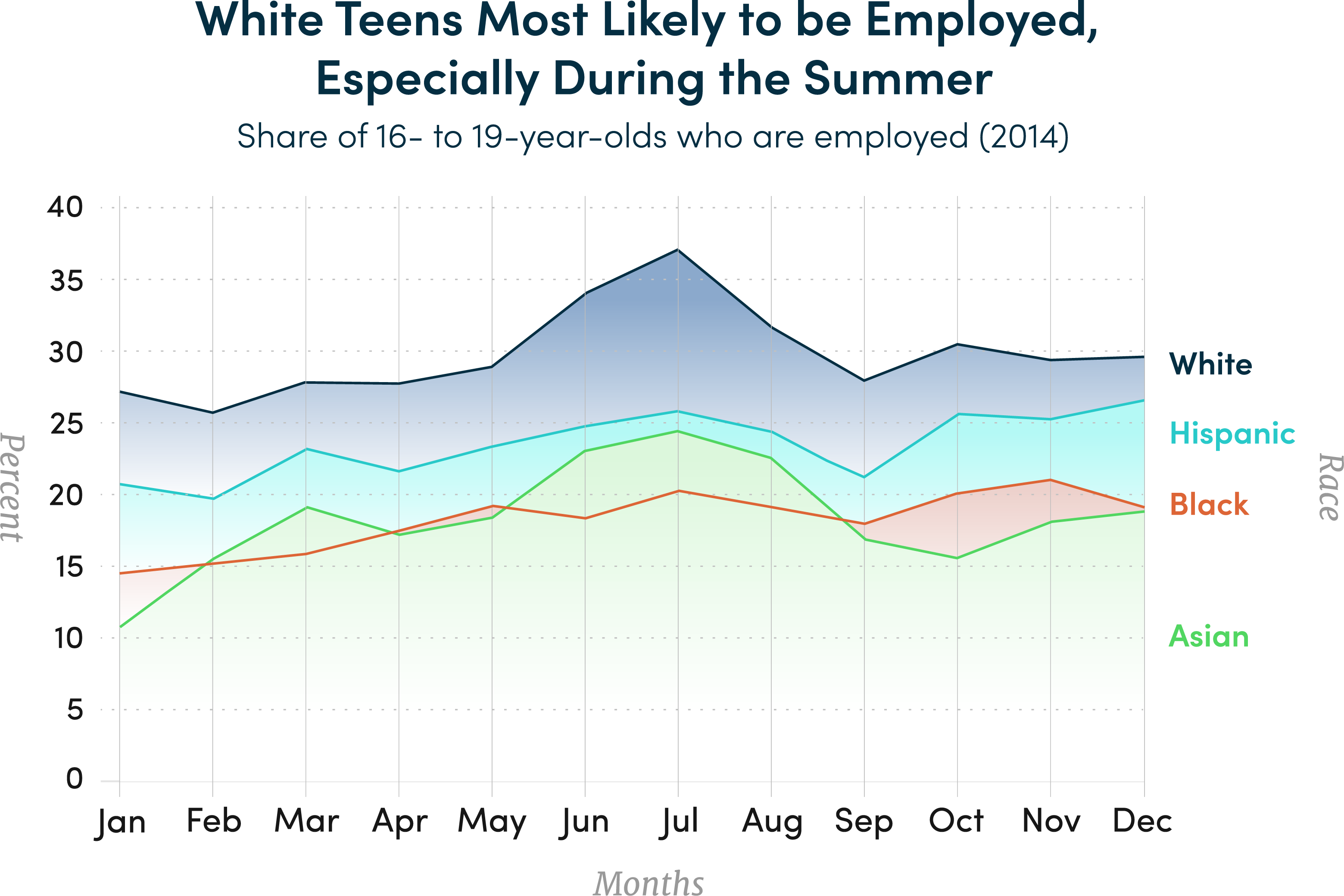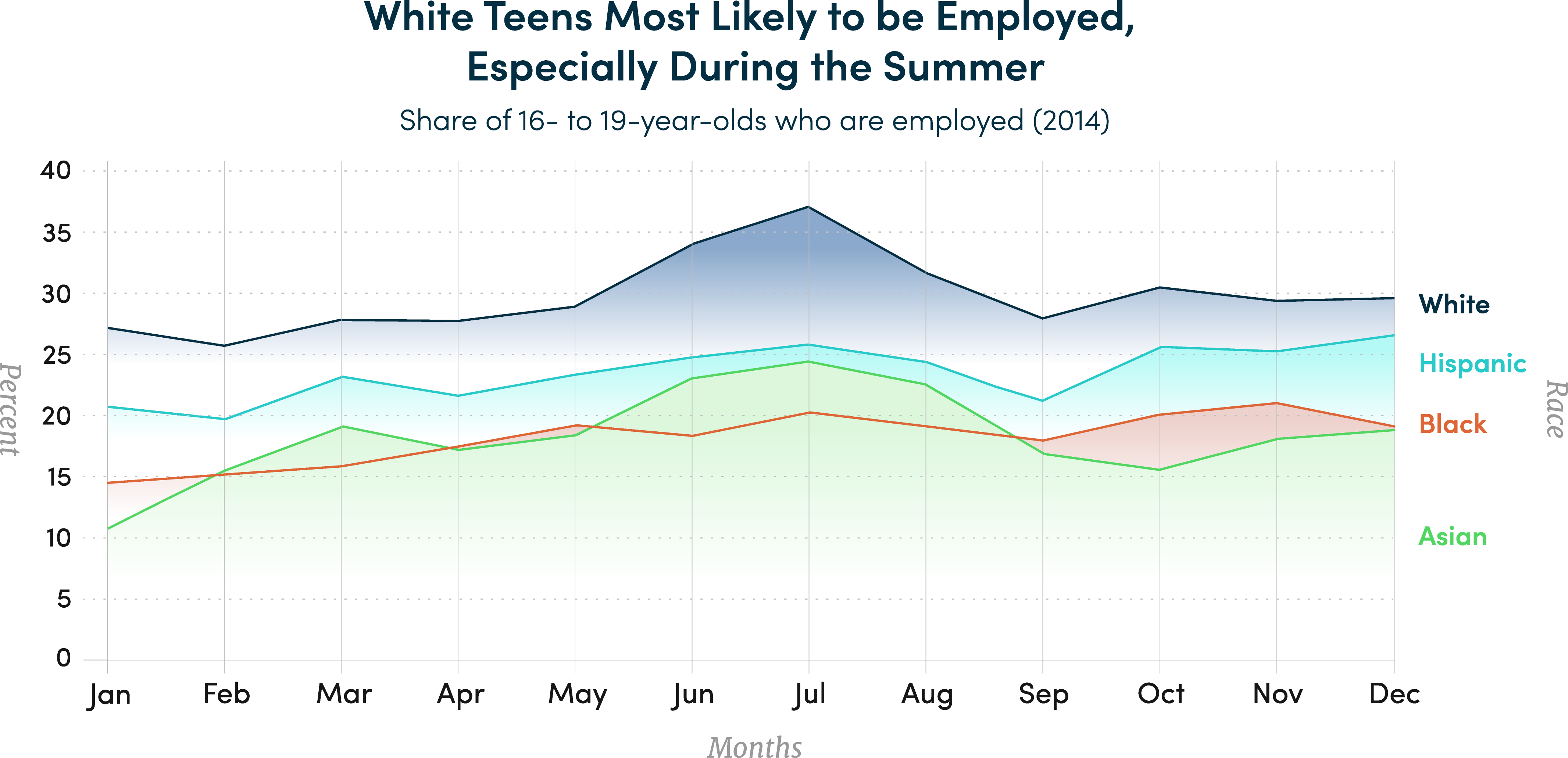 His trajectory, he thinks, shouldn't be unusual. "From what I can see, apprenticeship is rising. The rate of entrepreneurship is rising," Diaz says. "People my age being able to be successful without a degree is rising."
Stories like Diaz's serve as overall proof that early entry into the job market not only makes a young person more skilled and motivated, but also conscious of the same civic engagement that Vicki Wait champions—a hometown pride that seems all too rare these days. Over at Education Is Freedom, Page has observed how that early exposure to the discipline of work leads youth to a richer, more satisfying, more purpose-driven life, where critical thinking and economic mobility meet. Even the most disadvantaged members of this generation need only to be given an opportunity: and a young person's budding expertise and passion for the future may just prove to be the most valuable human capital. "Yes, these are underserved, first-generation kids," Page says. "I know what you've heard, and what you've read, but these are diamonds in the rough."
References
The fading of the teen summer job. Pew Research, June 23, 2015. http://www.pewresearch.org/fact-tank/2015/06/23/the-fading-of-the-teen-summer-job/
Millions of young adults have entered the workforce with no more than a high school diploma. Brookings Institute, January 2018. https://www.brookings.edu/blog/the-avenue/2018/01/31/millions-of-young-adults-have-entered-the-workforce-with-no-more-than-a-high-school-diploma/
Outcomes Evidence Proves Case for Youth Employment. Nonprofit Quarterly, December 2014. https://nonprofitquarterly.org/2014/12/18/summer-jobs-for-youth-decrease-crime/
Dealing with disruption: Adapting to survive and thrive. PricewaterhouseCoopers, May 2013. https://www.pwc.tw/en/publications/events-and-trends/assets/e264.pdf