BY JESSICA KRAFT
Presented by JPMorgan Chase
Coming off 11 years of active duty in the U.S. military, Zach Vance spoke fluent Arabic, had a B.A., an MBA, and had led missions as a special forces intelligence officer. He also couldn't get a job.
"It was one of the most difficult and also one of the most rewarding experiences that I've been through," Vance says of his special forces training. "You're always asking: do I have what it takes to solve this problem and eventually succeed in an intense environment with a lot of pressure?"
Newly married and with his first child on the way, Vance thought he'd easily find an opportunity in his hometown of Phoenix. But there was one problem: His resumé didn't include any sales experience, which meant recruiter after recruiter tossed him onto the reject pile.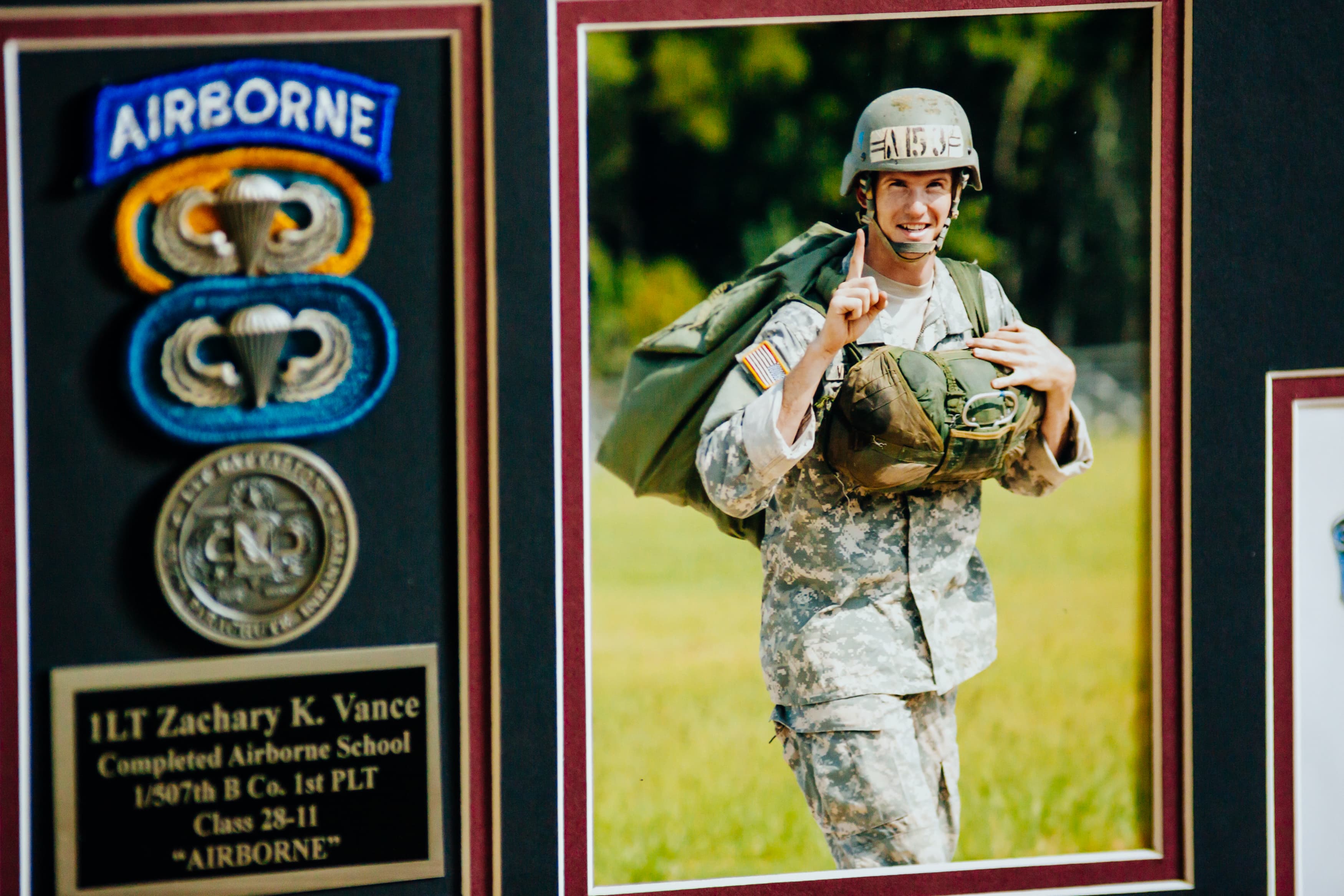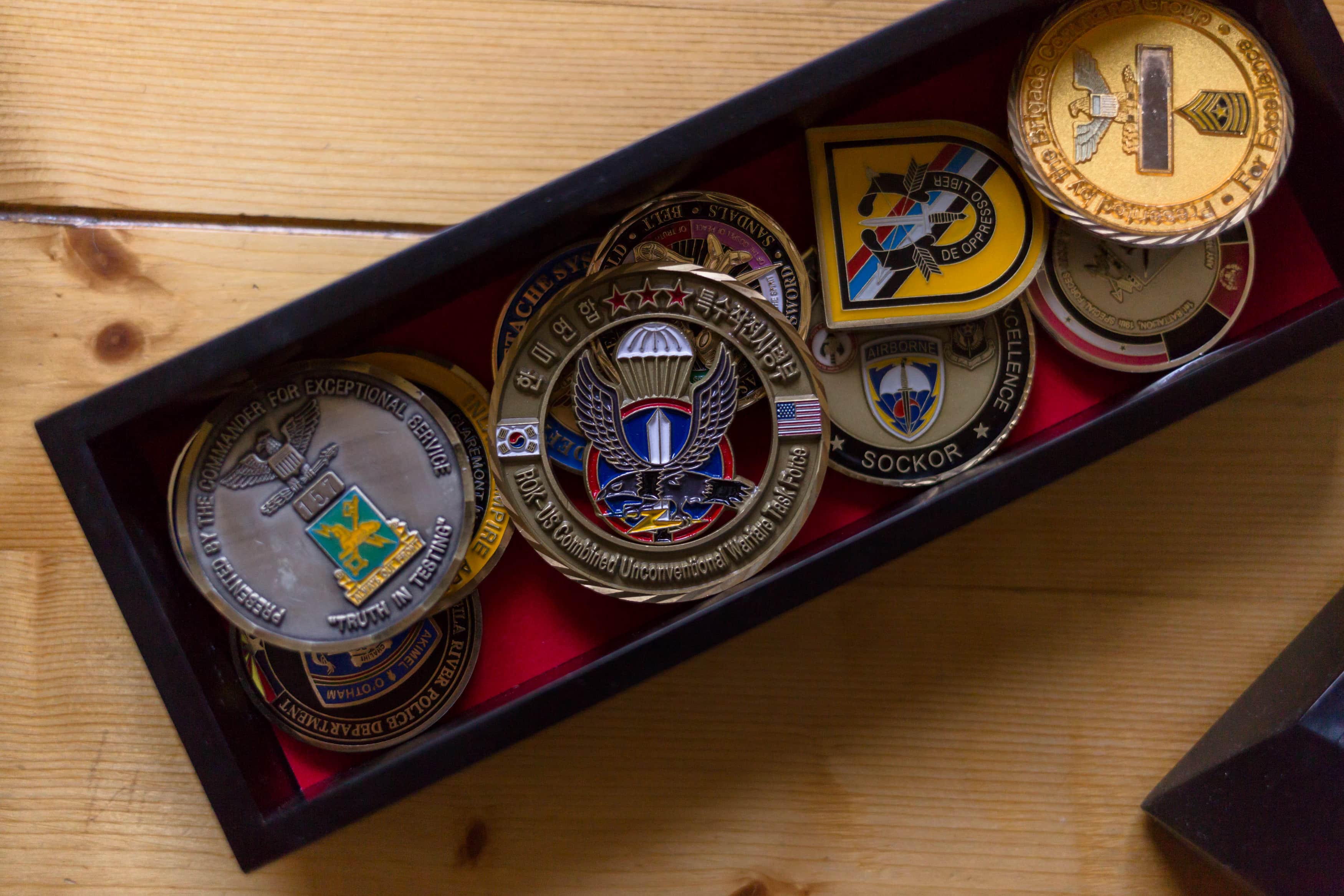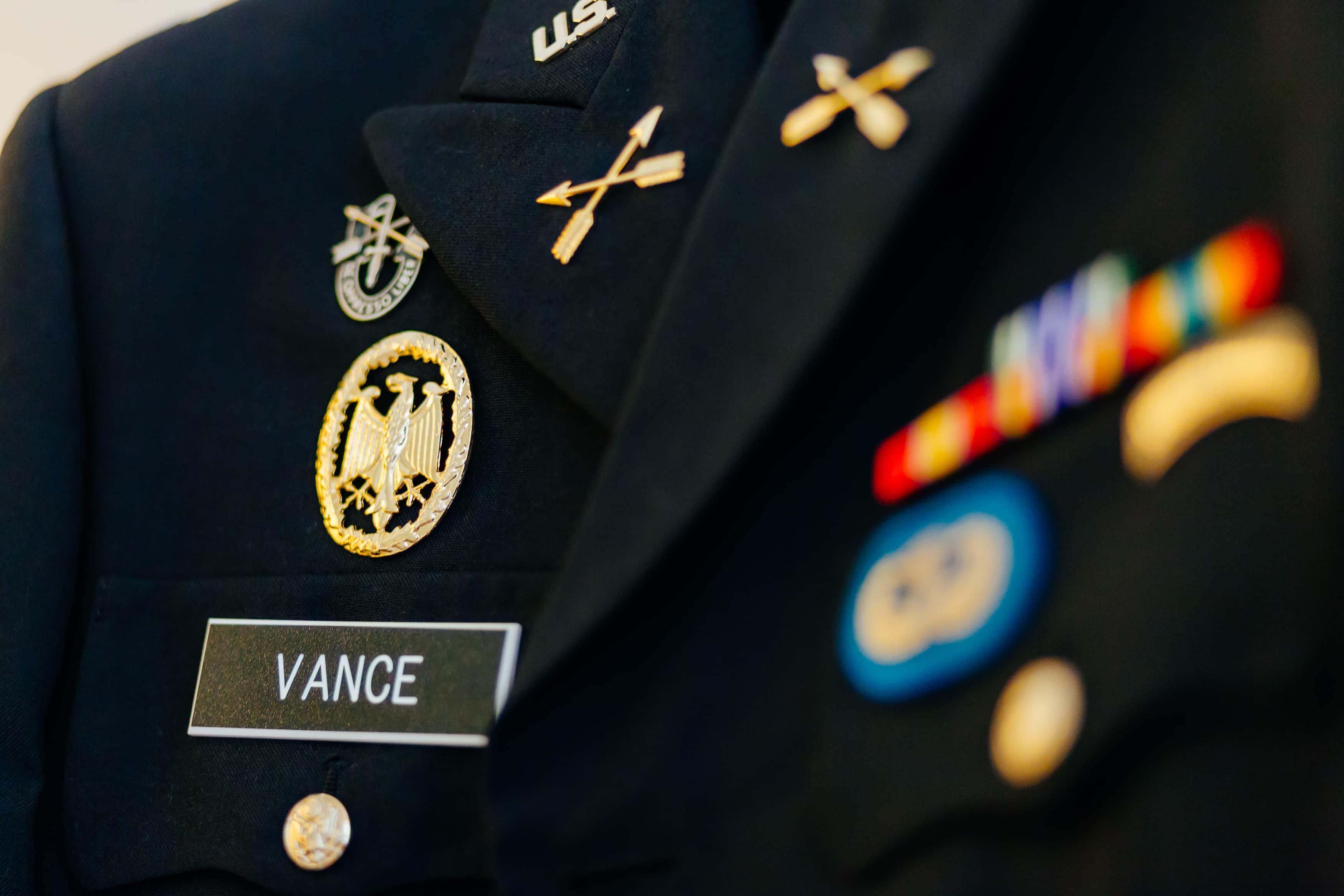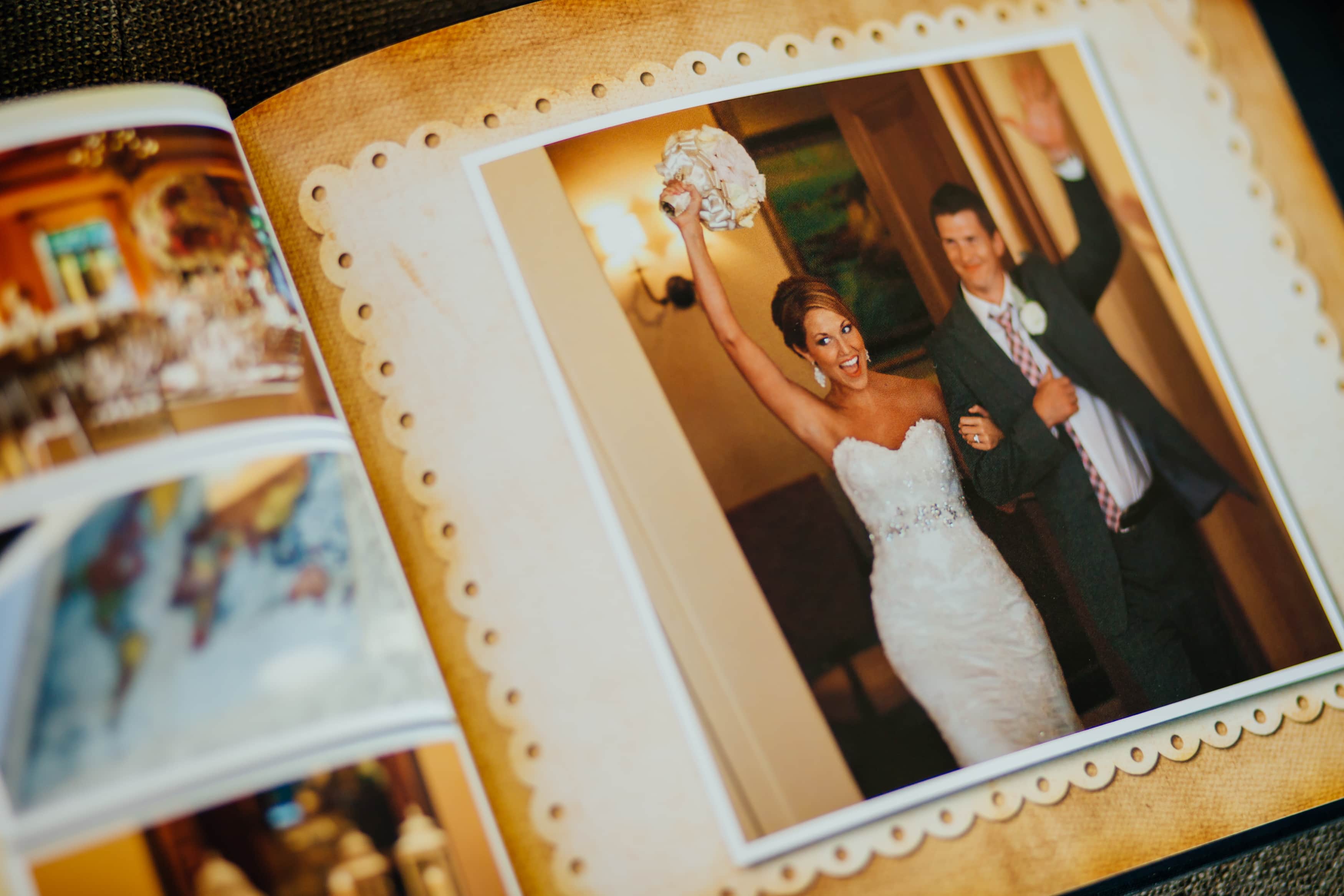 While he attended a mandatory U.S. military civilian transition training program before his discharge, it didn't prepare him well for selling his finely honed skills in a different context. "It's no more than a basic class on resumé building, and when vets start looking for a job, the story is the same," Vance said. "They aren't getting hired." Or, they are getting hired, but for entry level positions that don't take advantage of their training, skills and work ethic.
There are over 11 million veterans in the workforce and more than a million more are expected to be discharged from the military over the next five years. "Until some of the new initiatives that are really focused on trying to hire veterans, the opportunities out there didn't really get me excited," he said.
So Vance changed his tactics and began walking his resume into companies and "networking like crazy." He applied three times to Infusionsoft, a leading software company based in Phoenix, with no reply to his resumé. "I just knew that if I was able to get in front of someone, I could show them all I have to offer," he said.
His Big Break
Vance's training prepared him to be ready for anything, and his big break came when he and his wife Heidi were out to dinner and he recognized an Infusionsoft executive next to them. "I quietly showed Heidi his profile on LinkedIn on my phone and gave her just a few instructions to talk about my skills," he said. "I started talking loudly about Infusionsoft, and the guy turned around with his friend, another executive. Heidi started talking up my MBA and special forces training." The impromptu operation worked.
The next morning, Vance had an email inviting him to talk to the head of business development, and he was quickly made an offer. Four days later, his son Alexander was born. "It was a stressful time," Heidi admitted. "Looking at his resumé, he had everything right and people weren't hiring him. So this was a relief!"
Vance proved himself a rock star at Infusionsoft, launching a new product for e-payment that grew 14x in roughly two years. He found himself offering advice to other software companies navigating the complexity of the payment space and began looking into the possibility of starting his own consulting firm. When he was asked to be a mentor to veteran entrepreneurs as part of a bootcamp in early 2016, he jumped at the chance. "I get really excited to help these folks, because I have felt the pain," he said.
It was at the bootcamp that he met Phil Potter, who was looking to start a new veteran-focused nonprofit startup incubator in Phoenix.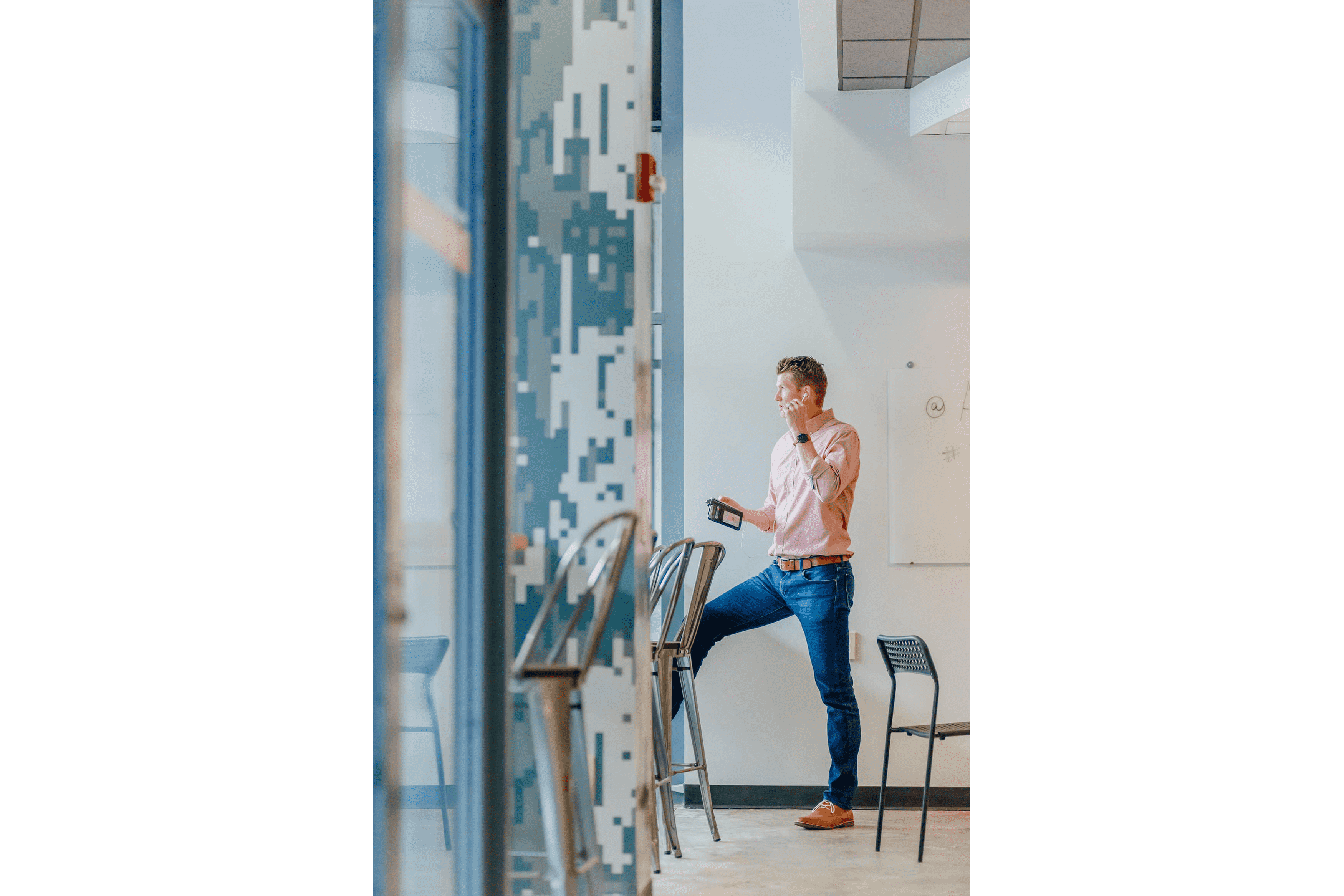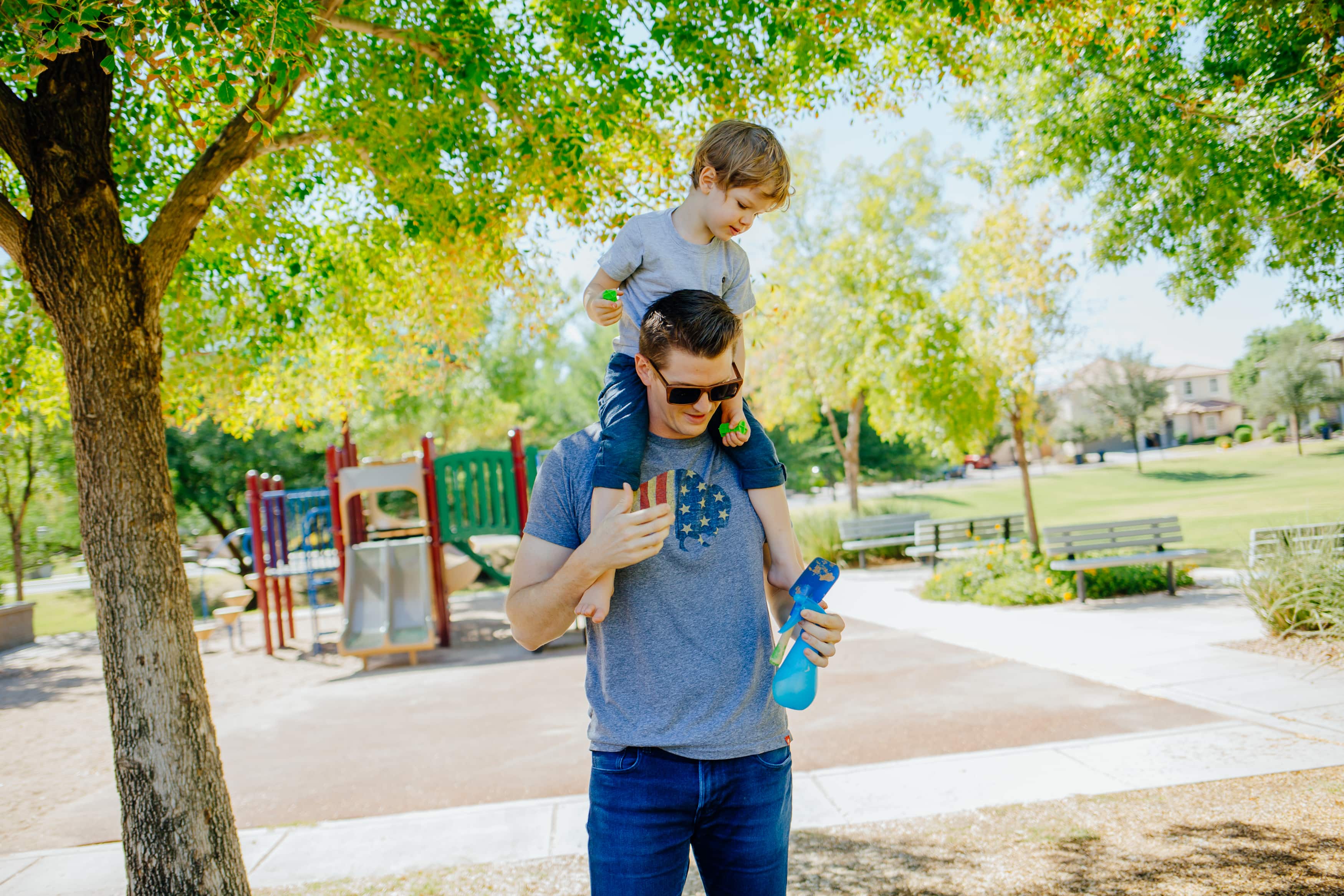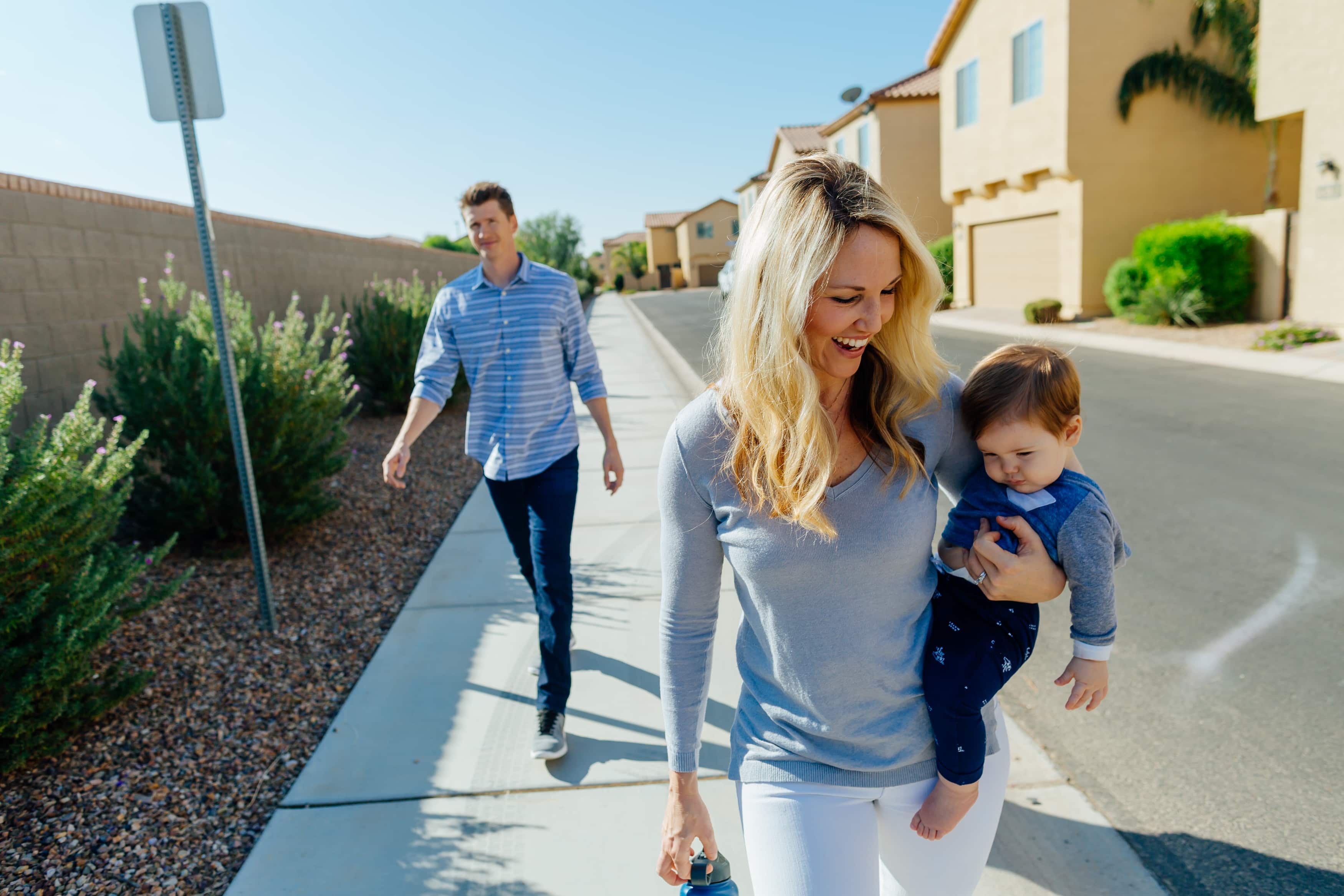 Joining The Armory
Potter had served in the Air Force and worked as a psychologist, eventually finding his way to helping veteran entrepreneurs. "I was stunned at the level of talent I worked with when I was in uniform," he said. "They form small teams and achieve a mission and have this ability to persevere. Entrepreneurs have to have that on a daily basis, so veterans are set up to be good entrepreneurs."
In late 2016, Potter opened a 2,400-square-foot incubator, now called The Armory, in downtown Phoenix with 10 veteran-led startups, including a new payment network consulting company founded by Vance. The Armory provides entrepreneurs with co-working space, introductions to capital sources, networking and immersive training in financial and business skills. Within 18 months of joining The Armory, Vance's company went from idea to launch to revenue.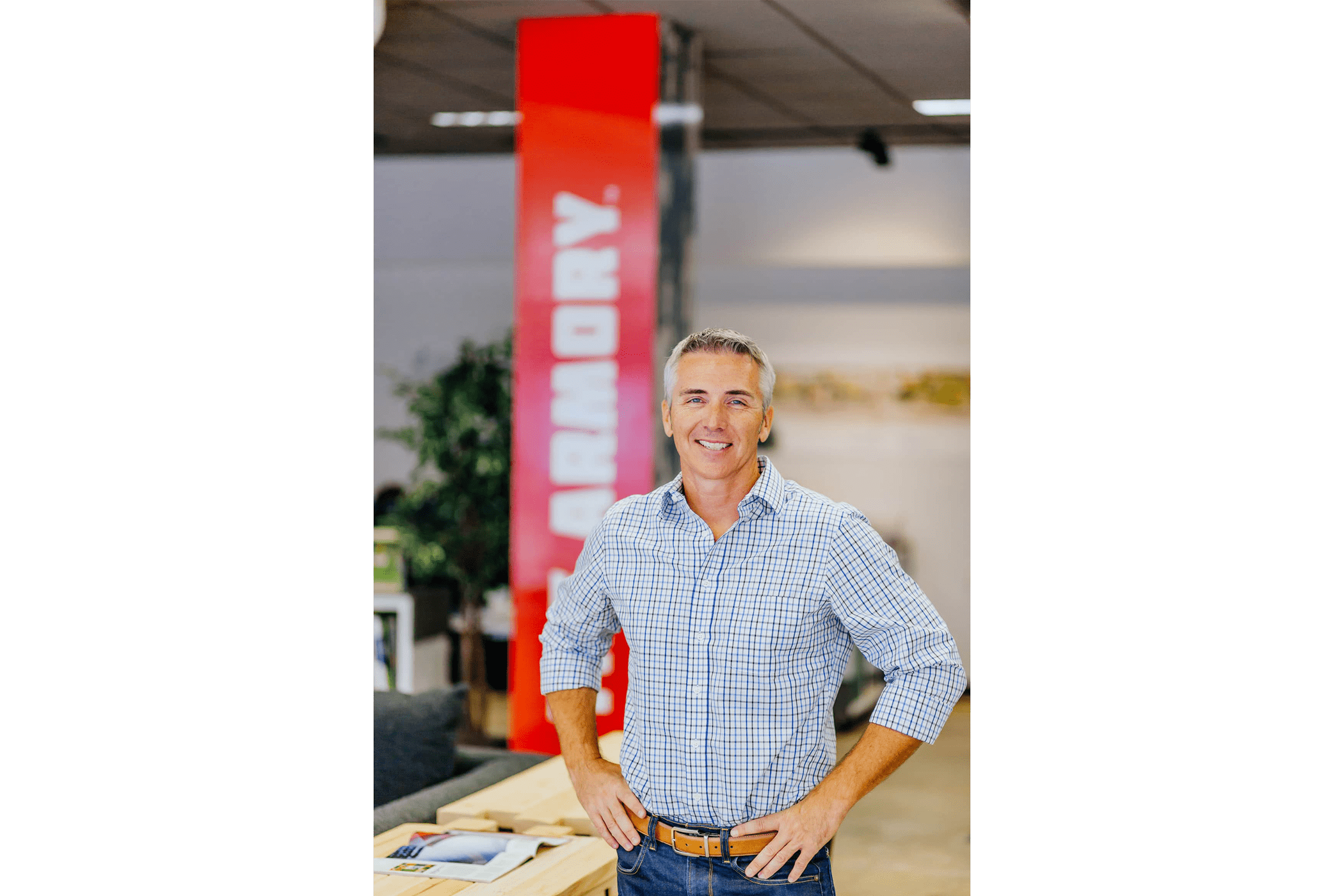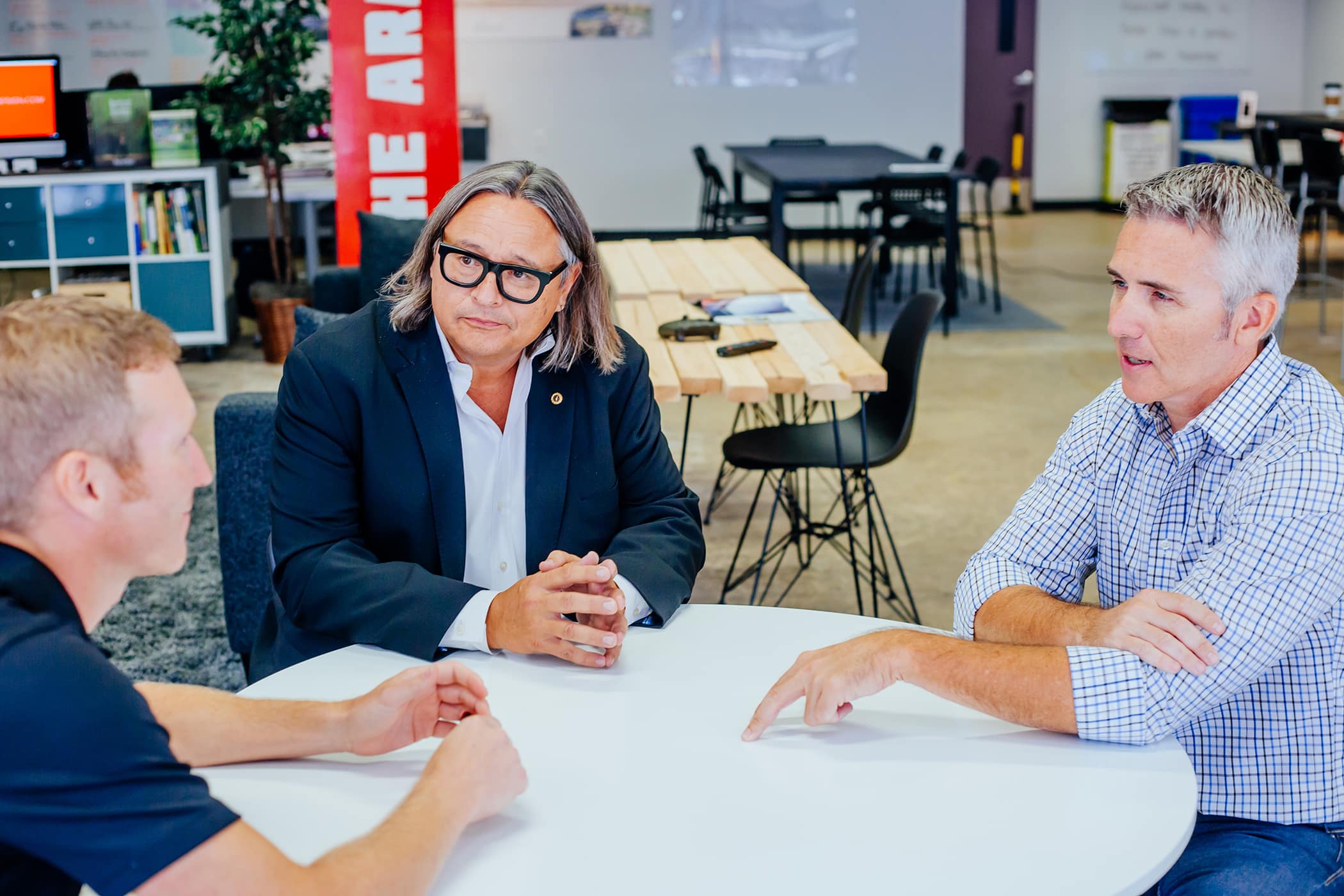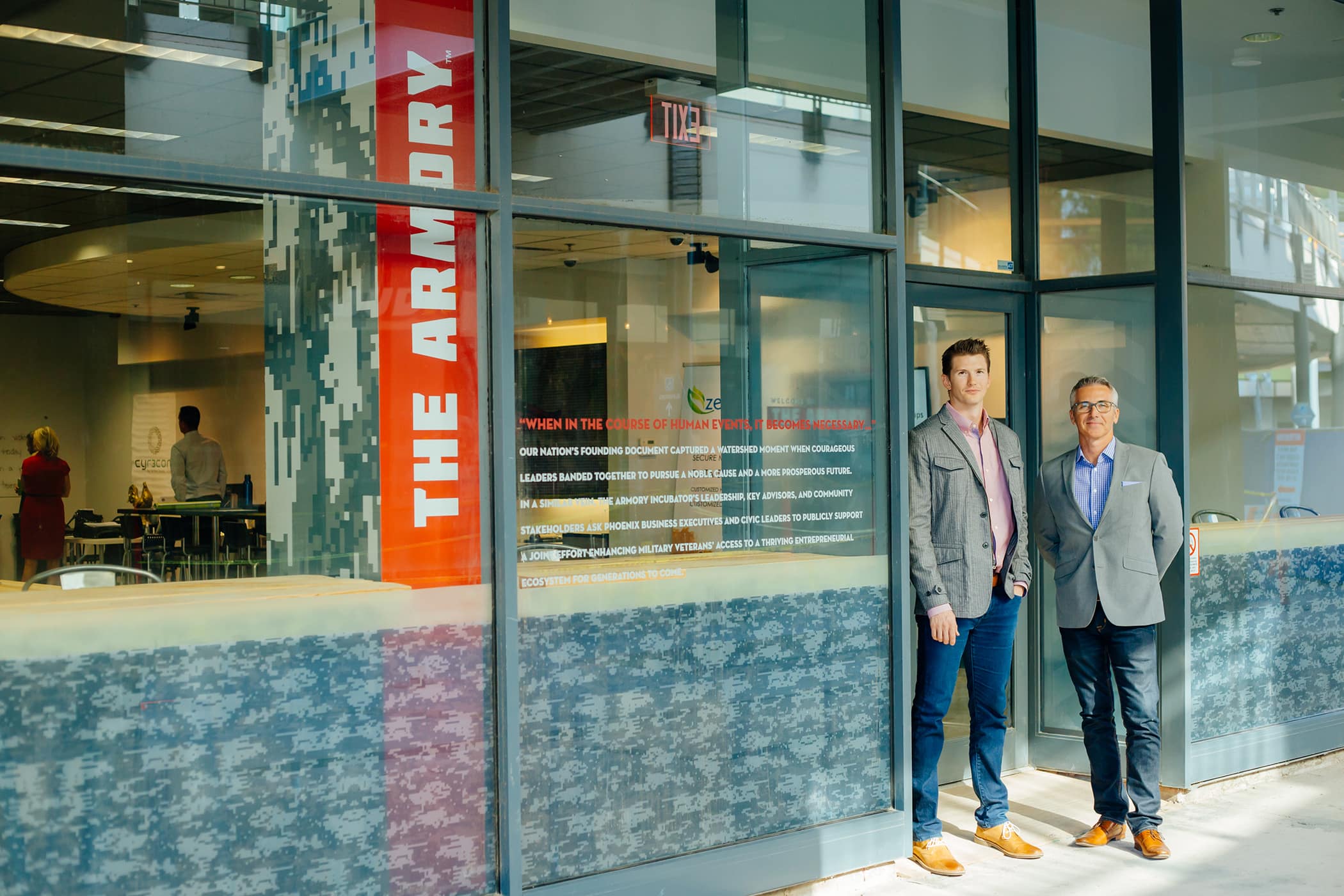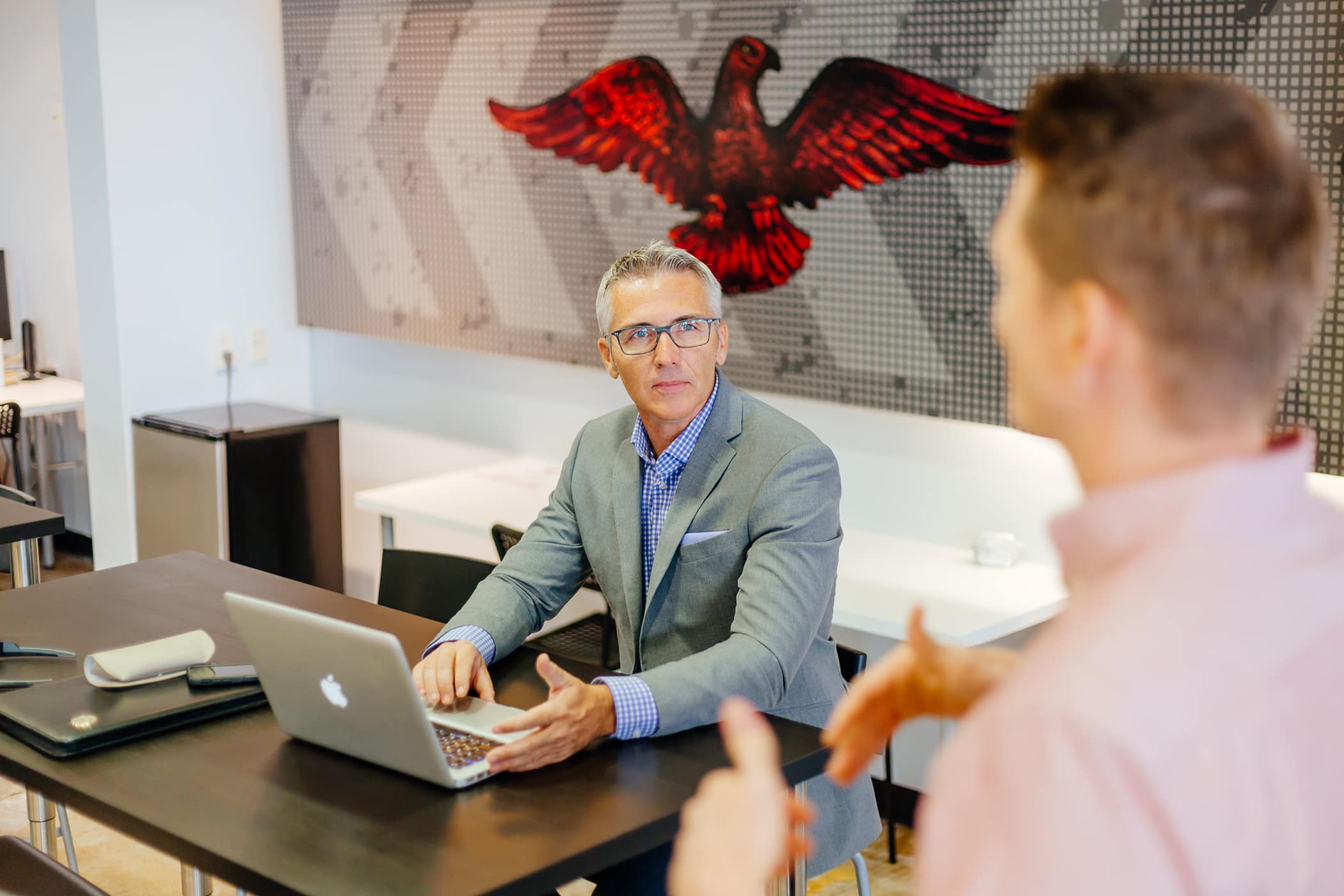 The Start of Something Big
Shortly after launching, The Armory attracted positive attention and new investors. Its premiere corporate sponsor is JPMorgan Chase, which has committed more than $45 million since 2011 to positioning the nation's veterans, service members and their families for long-term, post-military success. To assist the veteran entrepreneurs at The Armory, JPMorgan Chase and Potter recently launched the Startups Speaker Series, a year-long series helping veterans navigate small business ownership and complex financial topics. The company also sends executives to participate in the speaker series and give veterans business operations advice.
Noreen Bishop, a long-time private wealth manager at JPMorgan Chase, helps coordinate many of the company's philanthropic efforts to support veterans in the Phoenix region and worked with Potter to start the speaker series. "We know how vital it is to help create a career path for veterans as they transition from military life, and we want to be able to create and provide that here in Arizona," she said. "It was inspiring to hear how crucial it has been for veterans to have the support of The Armory as a place where they can go to get advice and access to resources and experts."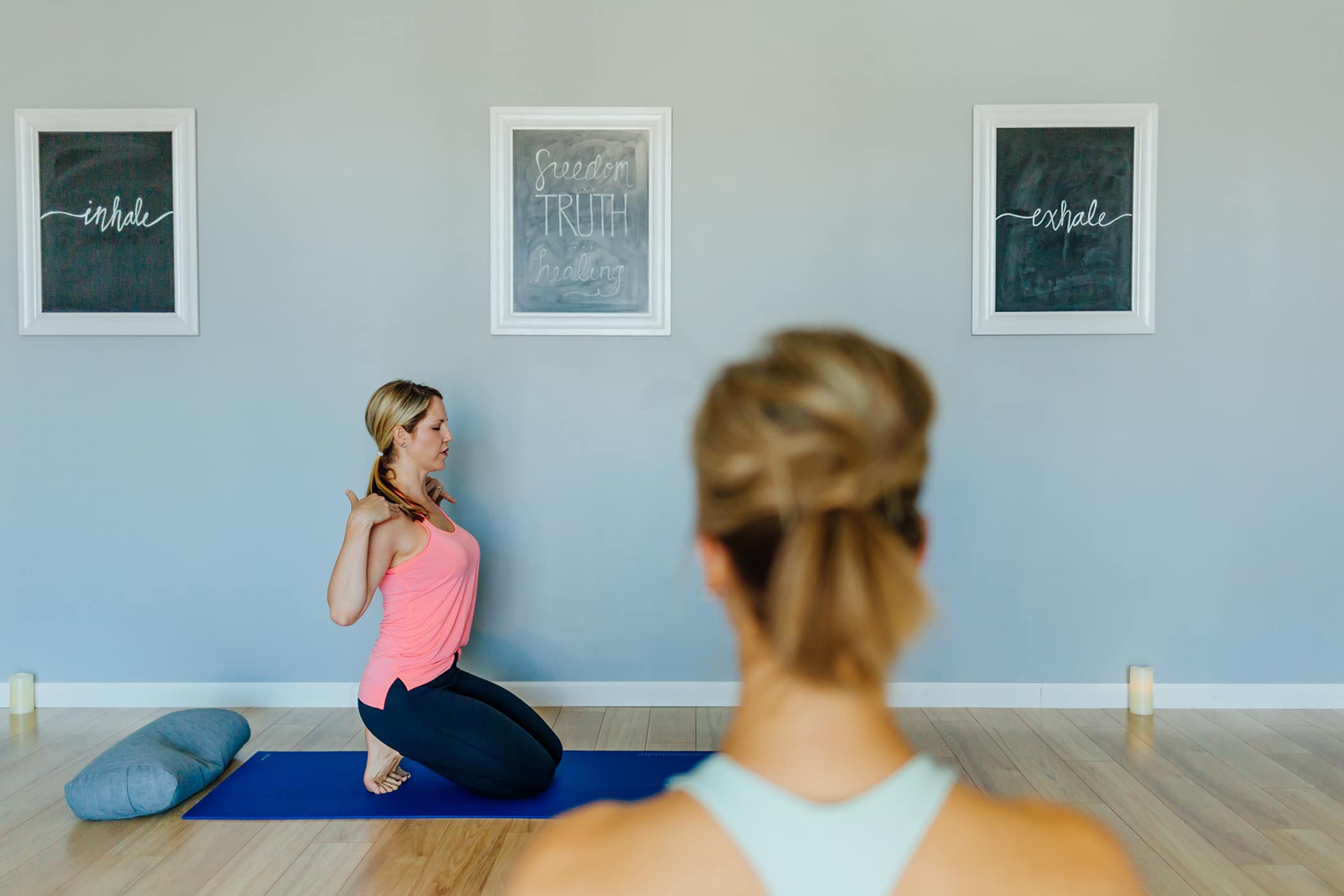 Investing in Vets
To date, JPMorgan Chase has hired more than 1,200 veterans in Arizona, making up more than 10 percent of its workforce. In addition to hiring veterans, the firm has programs and trainings to bolster acclimation to corporate culture, which can be very different than what they are accustomed to in the military, and to support their career trajectory and satisfaction. The veterans who participated in JPMorgan's in-house training program "were extremely disciplined, focused and had an incredibly strong work ethic," Bishop said. "They were here when we opened in the morning, still there at the end of the day, and they were able to meet project timelines and work well under pressure."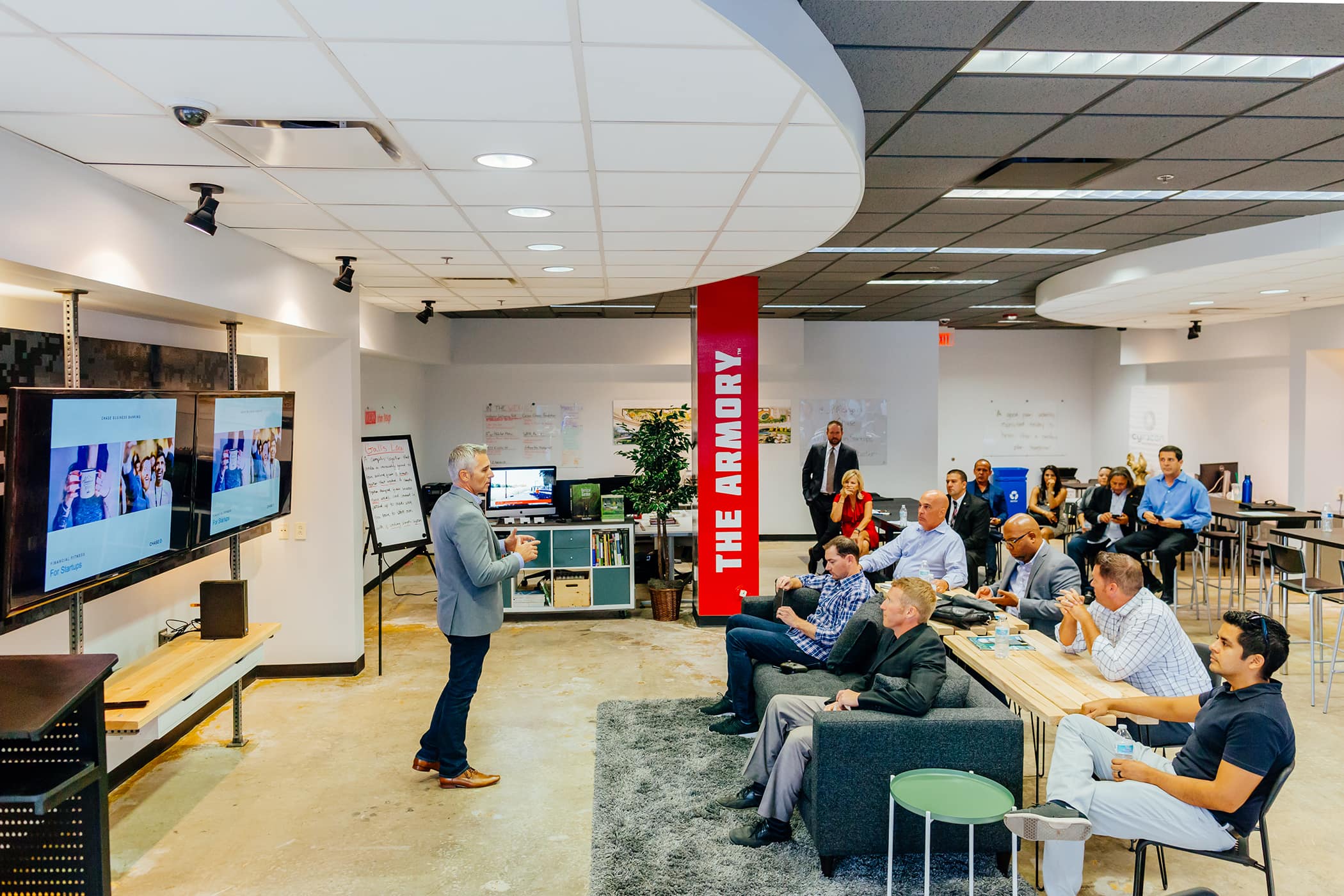 Finding Success
These are all qualities that give veterans an advantage in the startup world, said Potter. "Look at Zach Vance. He's really smart and driven and humble and exactly what you would want in a veteran entrepreneur," Potter said.
"My buddies getting out of the military have this idea that they are so far behind, that they don't have the education or experience that it requires to take a business or marketing job," Vance said. "I ask them: Can you work hard? Read? Learn? Then you can make it."