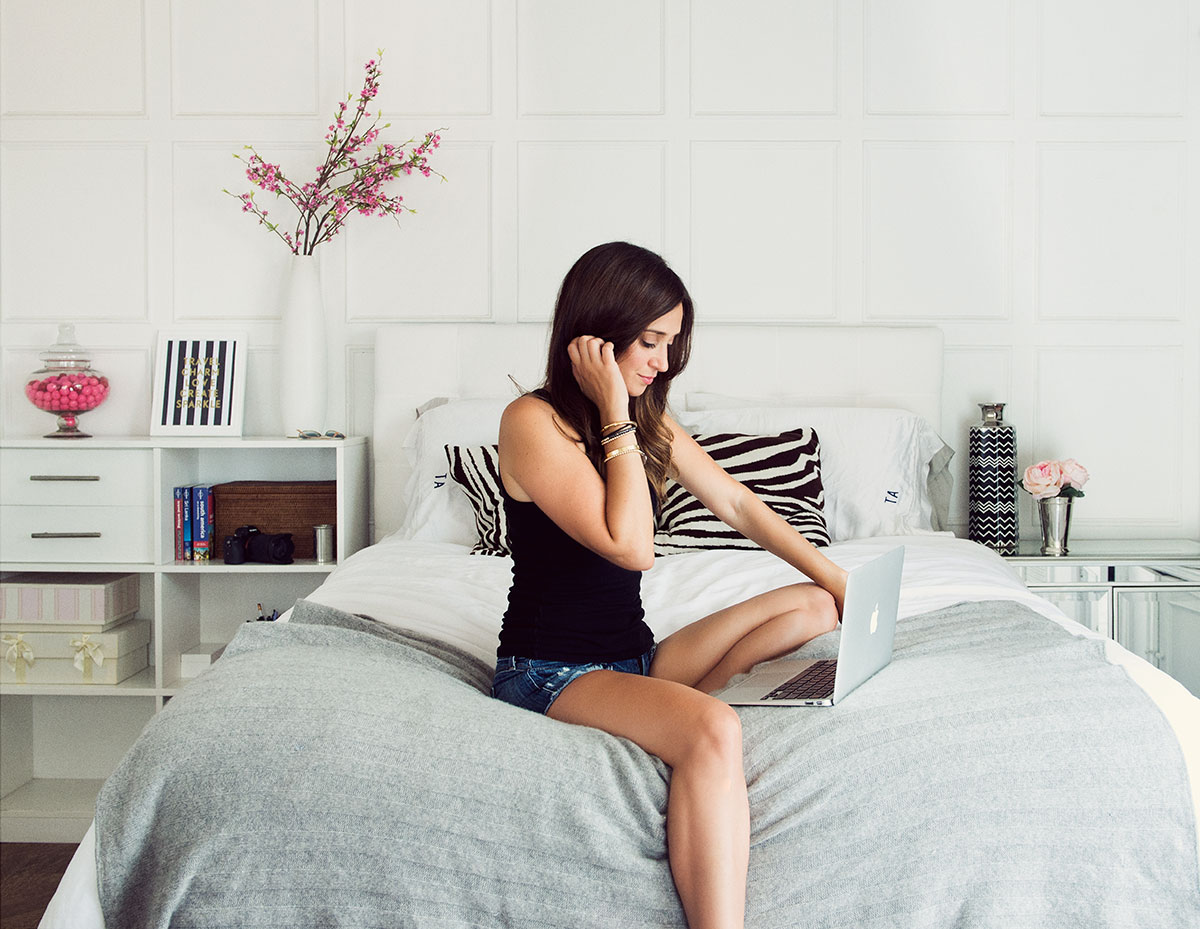 LEAD PHOTOS BY EDWIN TSE
Taryn Adler was used to frequenting Internet cafes across Asia during her trip, writing posts and posting pictures on her blog Wanderista about her experiences traveling alone, then hitting "send" without giving it a second thought. For her, the blog was a creative outlet, a way of putting her newly earned photographic skills to use, and a means of keeping her family updated on her whereabouts. What she hadn't anticipated were the reactions.
"I think it's so badass that you just left your job to travel the world," a reader named Rhiannon wrote in. "But I was wondering, how did you deal with the naysayers or just people who were worried about you traveling alone?" Maura, who said she was heading to Thailand to teach English, wrote Adler: "I was just looking for any advice/feelings/etc about being a female and traveling alone in a foreign country." A reader named Brett asked: "if you wouldn't mind giving me some general tips/advice/insight into planning and going on a [round the world] trip I'd REALLY appreciate it."
Without planning it, Adler found herself in the role of unofficial mentor to scores of young women who were thinking of hitting the road by themselves. "I would take all these Skype calls and emails," she recalls. "It was almost like there was this whole network of women who were looking to travel by themselves and didn't know where to start."
While sharing her insight, one question kept coming up: "Isn't it scary to travel alone
as a woman?"
Adler's reply: "I never felt scared the whole time I was traveling."
"I wanted an adventure, to be inspired, to meet interesting people, to feel interested, to see the world."
Adler wanted to work in magazines ever since she could remember. By 2010, she seemed to have it all. She was 26 and living by herself in New York City, a successful associate director for lifestyle, beauty and fashion at Cosmopolitan magazine and later at Star. A driven professional who used to love her job and her go-getter life, Adler is a lithe, striking woman with long auburn hair and a pearly smile. "I was very happy—on a superficial level," she says, reflecting back on that period. Increasingly, though, she began to sense that something was missing. "I had this feeling of being stifled a little bit, like I wasn't really growing anymore," she says. "I was always too busy doing other things."
Curious to try a new adventure, that year she traveled to Argentina on a whim, and later hiked Peru's Machu Picchu, the breathtaking Inca site stretching some 8,000 feet above sea level. On that hike, she befriended a group of backpackers and "realized there's this whole infrastructure that exists" for travel. "I was starting to do things and see the world and I was like, 'Oh, I really need more time to do this,'" she says.
In preparation for her almost year-long trip, Adler made sure to pack smart. With a combination of essentials and technology, like her laptop and camera, she was able to keep her bag relatively light, leaving room for a few bonus items she picked up along the way.
Denim shorts, white t-shirts, sneakers, and sunscreen were on her list of must-haves. Oh, and one more she'd never forget: a bikini.
Her camera and laptop were important tools for documenting her journey and posting to her blog, Wanderista; a light e-reader allowed her to bring along novels and travel guides without making her bag prohibitively heavy; and a global phone made it easy to stay in touch with family back in the states.
Adler had a habit of collecting mementos from the different places she visited, as many travelers do. But, knowing she'd have to carry them with her for months, she made sure they'd all serve a purpose during her travel, like these woven, striped shorts she wore nearly everyday to the beach in Goa.
PHOTOS BY EDWIN TSE
Adler contemplated taking a leave of absence from work and returning to South America when, she says, "somehow India came on my radar." A lover of contemporary Indian literature—writers like Chitra Banerjee Divakaruni and Jhumpa Lahiri—she was drawn to the idea of experiencing the places she had only read about in books. "I was fascinated by the fictional works," she later wrote, "filled with mango trees, water buffalo and aunties; polluted by poverty, colonialism and castes. In the memoirs and fictional tomes, I learned about arranged marriages, political corruption and religious strife." She grew bolder, and more resolute. "If I'm going to do it and travel then I'm going to do something totally different, where I don't speak the language, where I didn't know anybody, or anything," she decided. She bought a Lonely Planet guidebook to India and, she laughs, "I read it like a novel—cover to cover."
The following year, despite her parents' protestations, Adler quit her job, added up her savings, and bought what she refers to as her "proverbial ticket out": a one-way, nonstop flight to Chhatrapati Shivaji International Airport. "Call it stupid, self-indulgent or brave (I like brave)," she wrote, "but I needed something different. I wanted an adventure, to be inspired, to meet interesting people, to feel interested, to see the world." She didn't know whether she would be gone for one month, or three months, or a year. She just knew she needed a change. She booked one night at a hostel in Mumbai and, she says, "I was just going to figure it out from there." Was she nervous? She smiles. "Someone once told me that nervousness and excitement are almost the same emotion, and you can very easily channel nervousness into excitement."
"I got swept off my feet."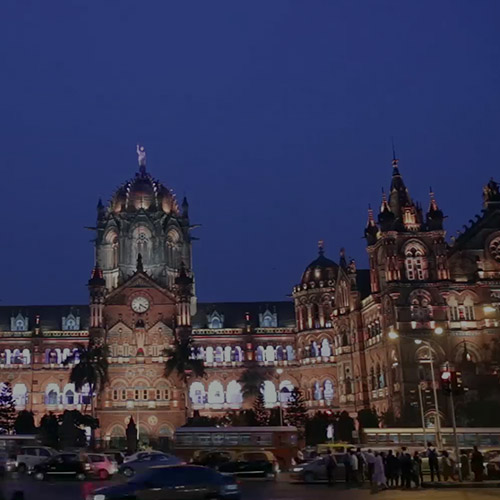 She stepped out of the airport into balmy, bustling Mumbai in the dead of night, and "I got swept off my feet," she says. "It was such an overload of my senses." While in India, she joined a camel safari, went on an ashram retreat, and was invited by a sari shop owner she grew friendly with to attend a town wedding. (He lent her a beautiful sari.) In Calcutta, while dining alone in the courtyard of a hotel that felt "straight out of the 1950s," she met a group of young Indian professionals who "loved that I loved real Indian food." They ended up showing her all the local hangouts. "There was this total and complete language barrier," she says, "and yet the people were so hospitable and friendly."
Taryn's Visual Journal – India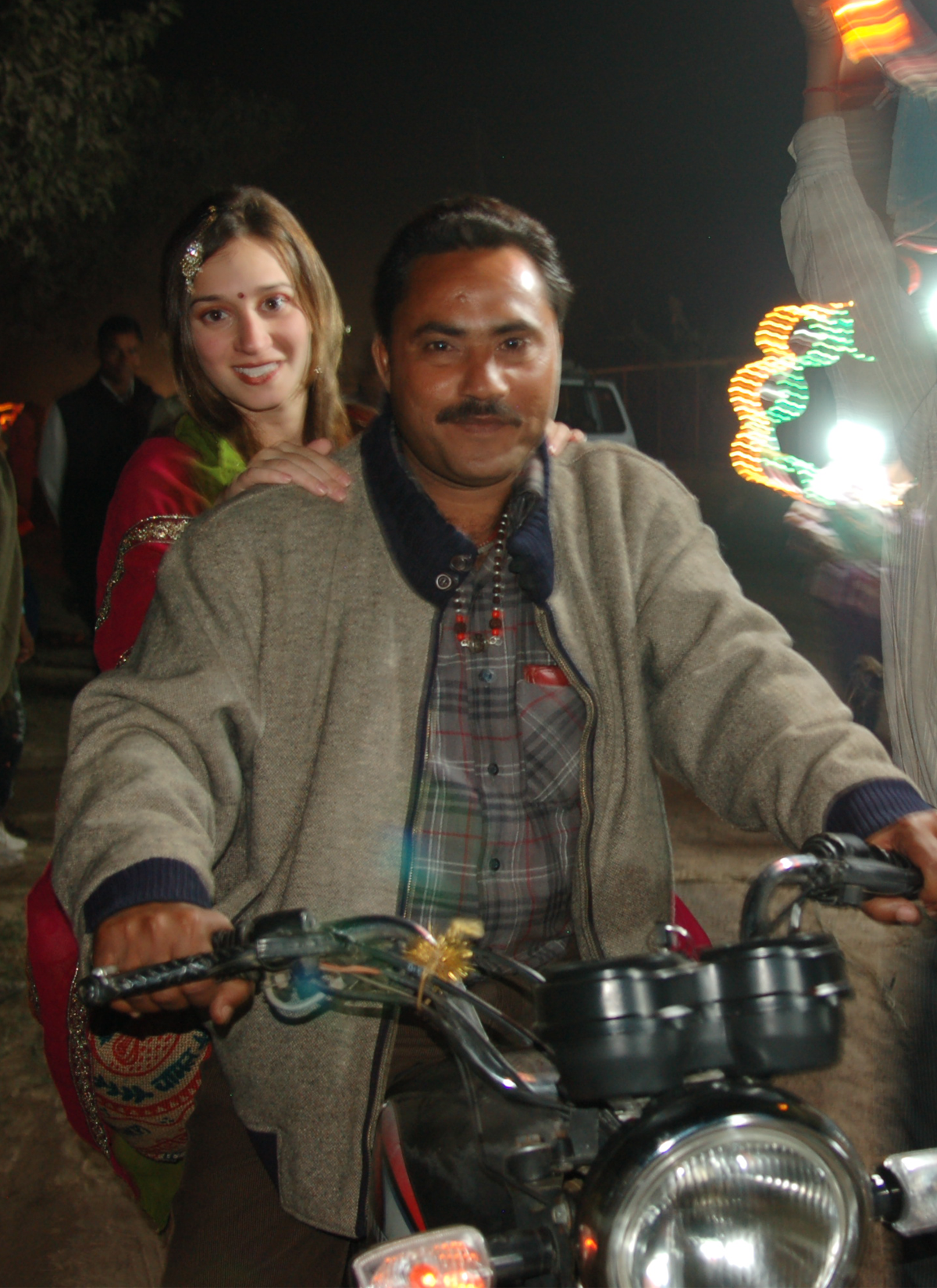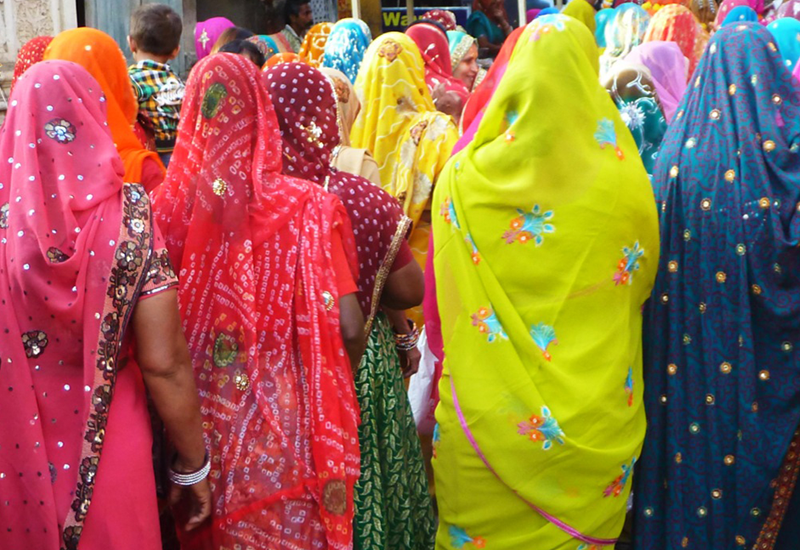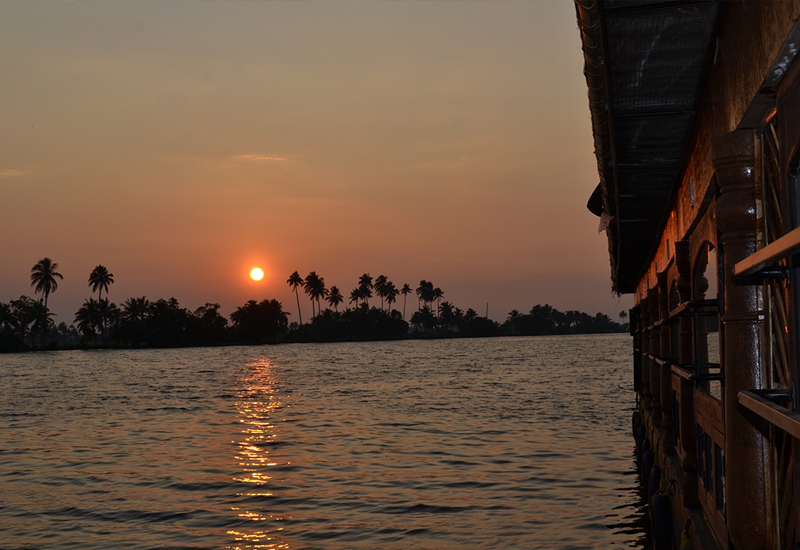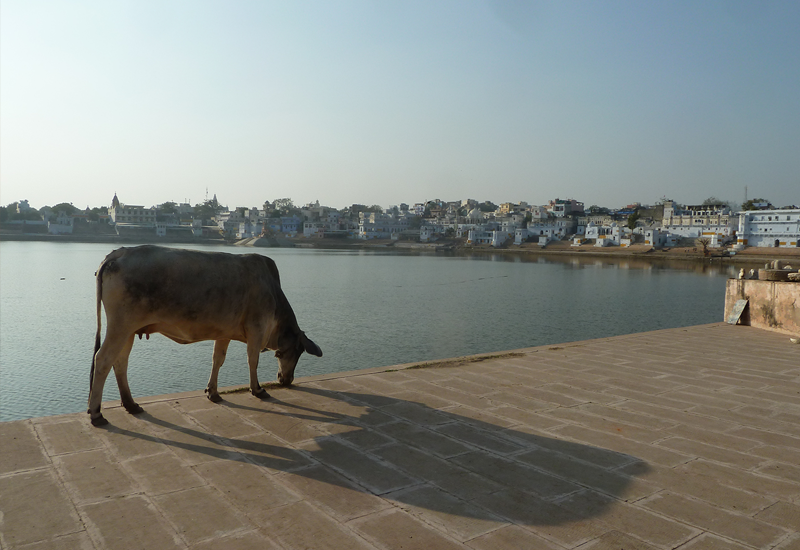 "I felt that I grew more in that period of time traveling than I have in a really long time."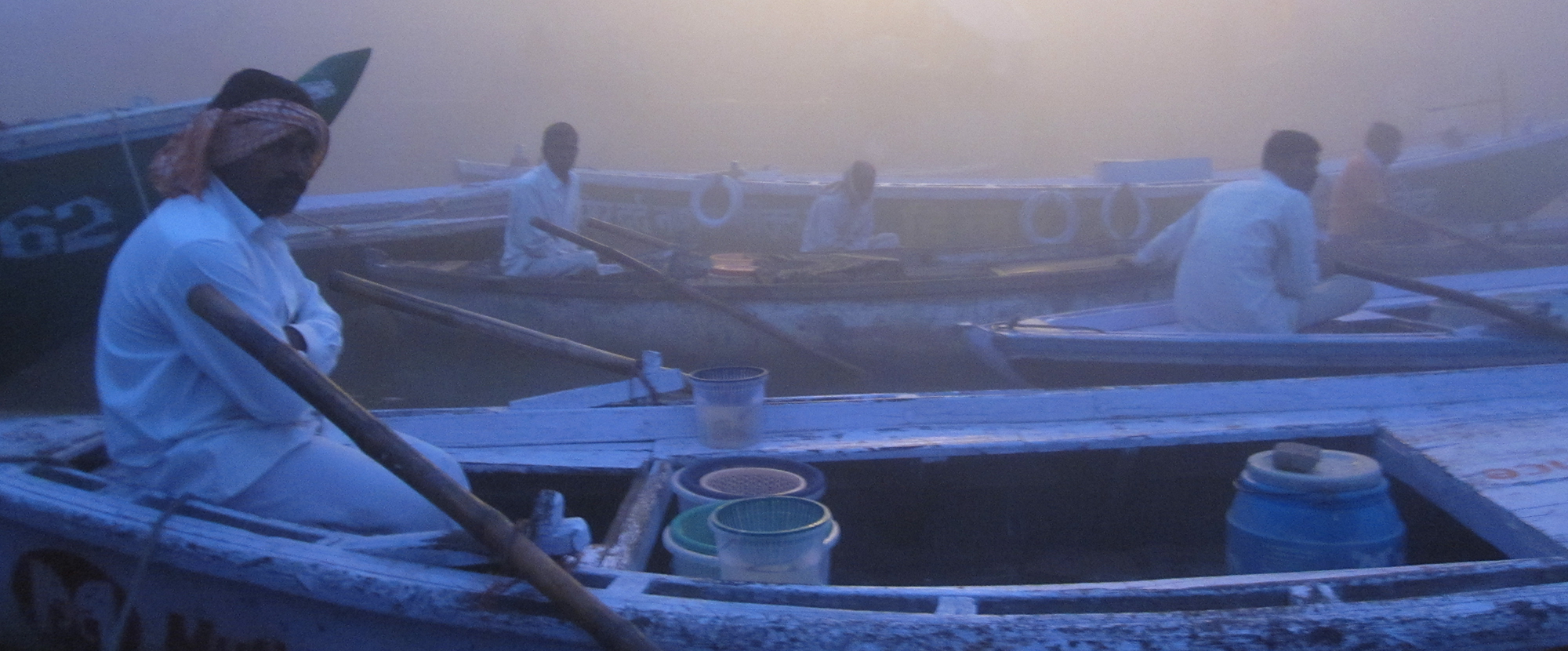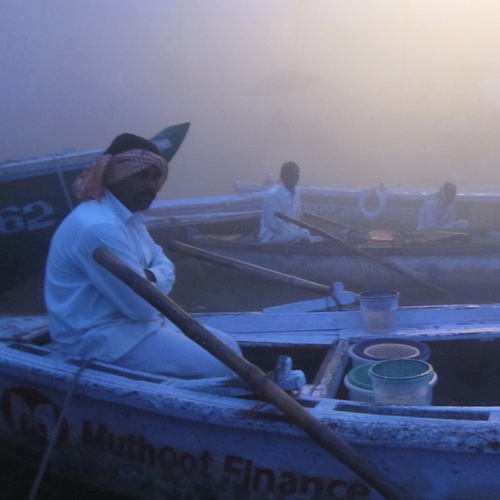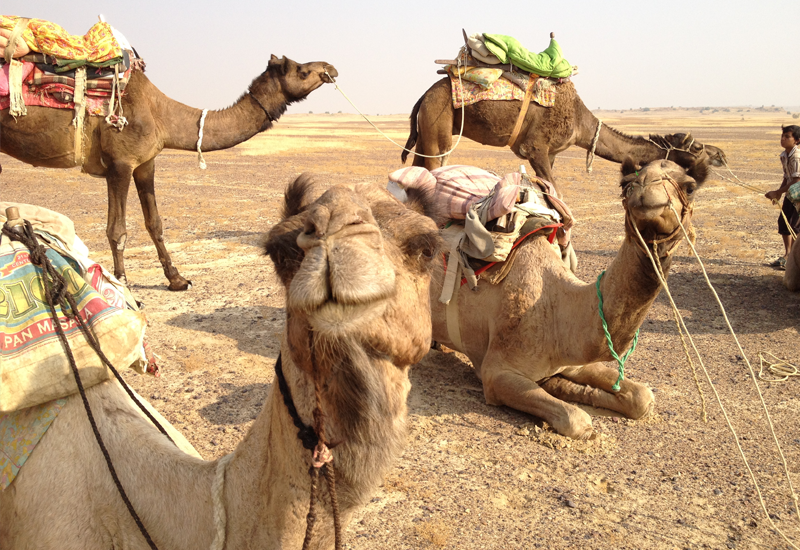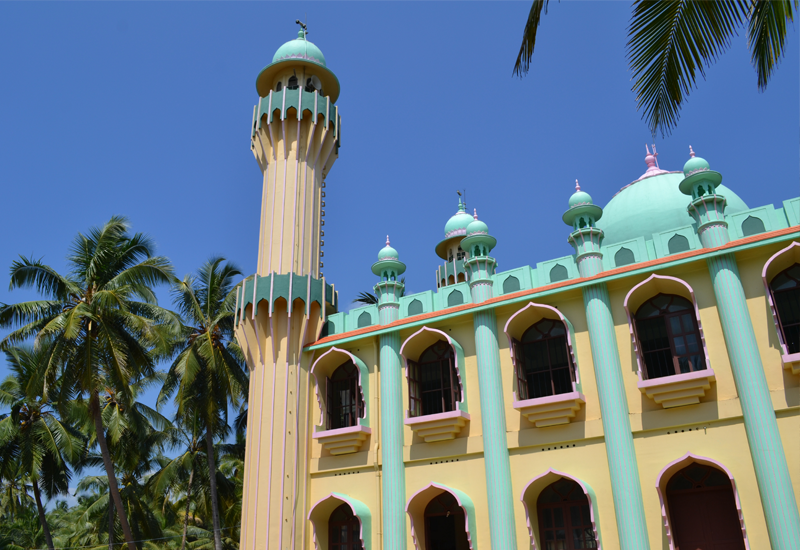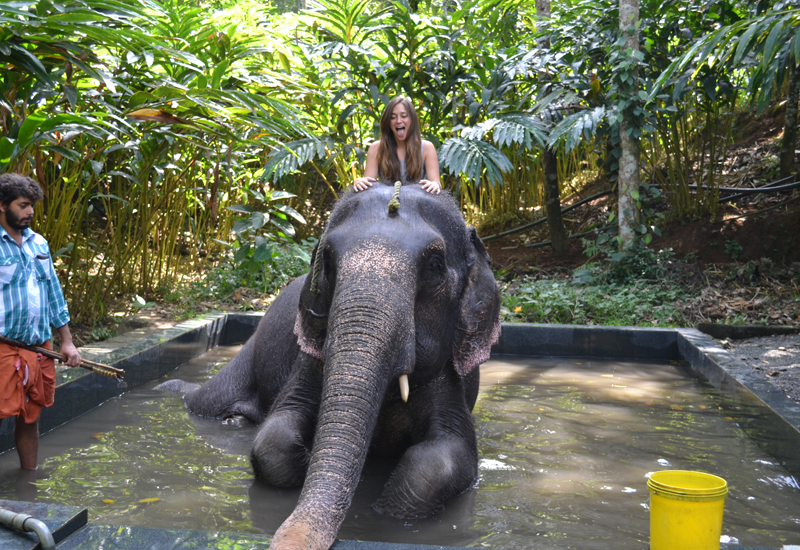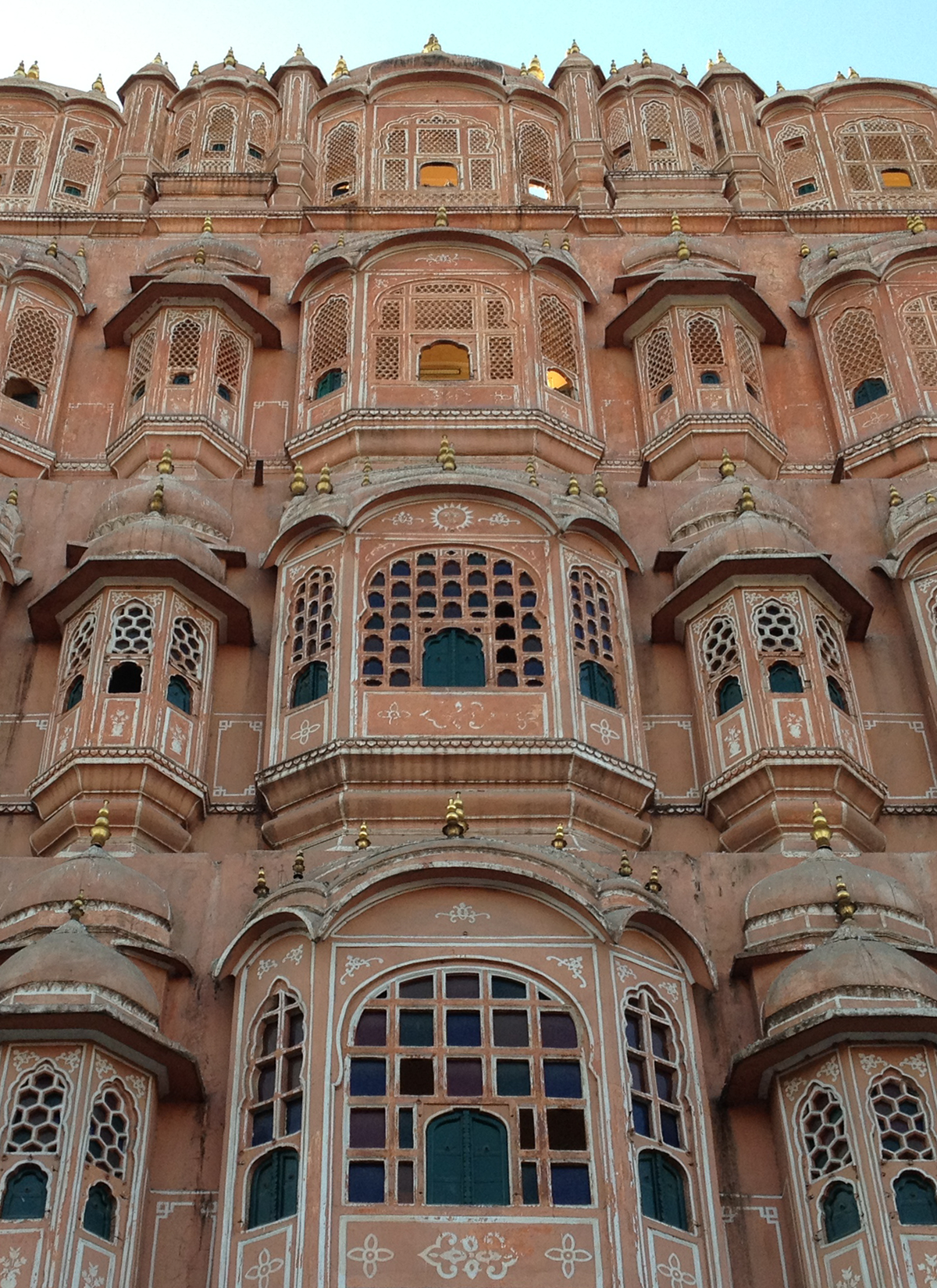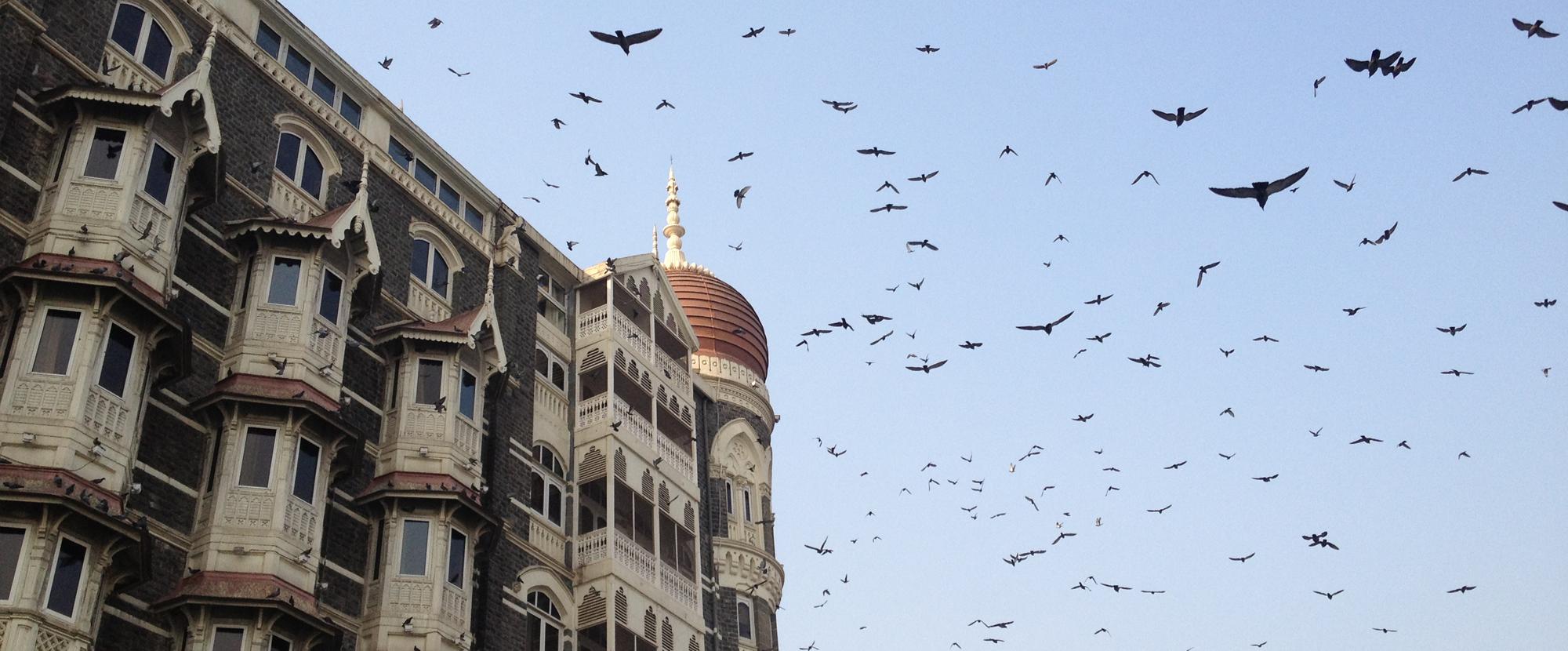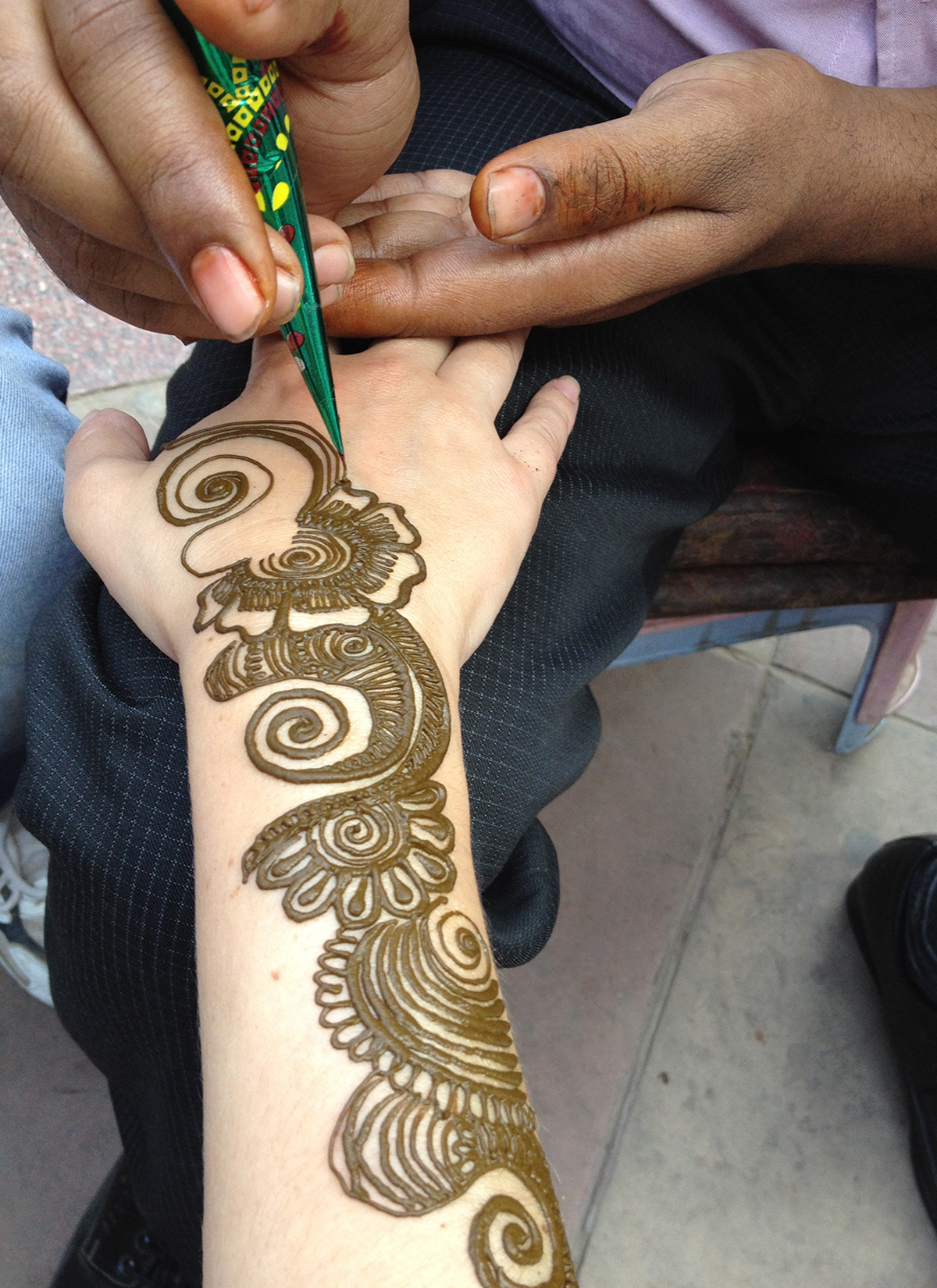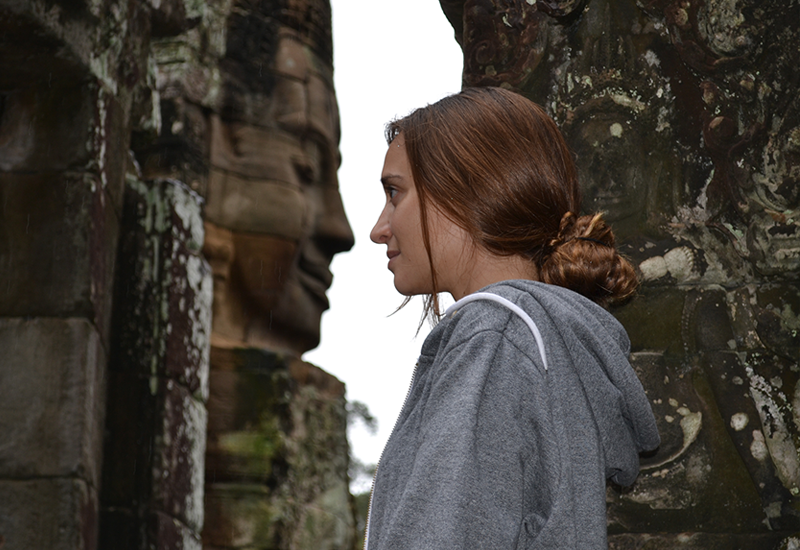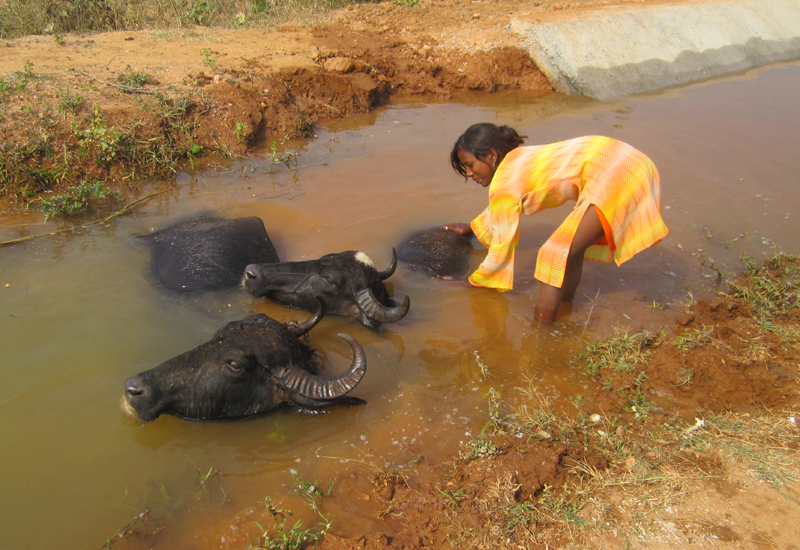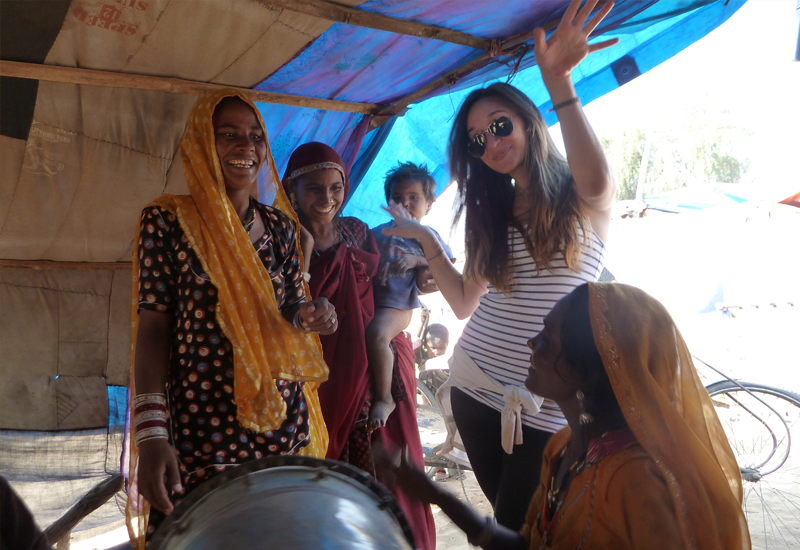 PHOTOS COURTESY OF TARYN ADLER
From India, Adler's itinerary sounds as dizzying as it does audacious. Here's how she maps it, at race speed: "Nepal, then back to India—Delhi, Varanasi, Khajuraho, all of Rajasthan—then Thailand, Cambodia, Vietnam, Laos, Indonesia, Malaysia, Australia, Japan." Other than a brief leg with a friend from home, and a romantic connection she struck up in Australia, the rest of her backpacking trip was done solo. And yet to hear her talk about it, loneliness never seems to have been a problem. "I felt that I grew more in that period of time traveling than I have in a really long time," she says. All told, her trip would last just shy of a year.
"It was this spirit I always knew I had, that I was this people person and that I liked adventure. But just going there and doing it—it awakened a part of me I never even knew I had. Every single day was an adventure and every single day was
an opportunity to meet people."
High points included teaching children English at a library in Laos, passing a scuba-diving course in Thailand, taking impromptu photography lessons from a photographer in Myanmar, and trekking for orangutans in the jungles of Sumatra. (A low point: being chased by one.)
Taryn's Visual Journal – Asia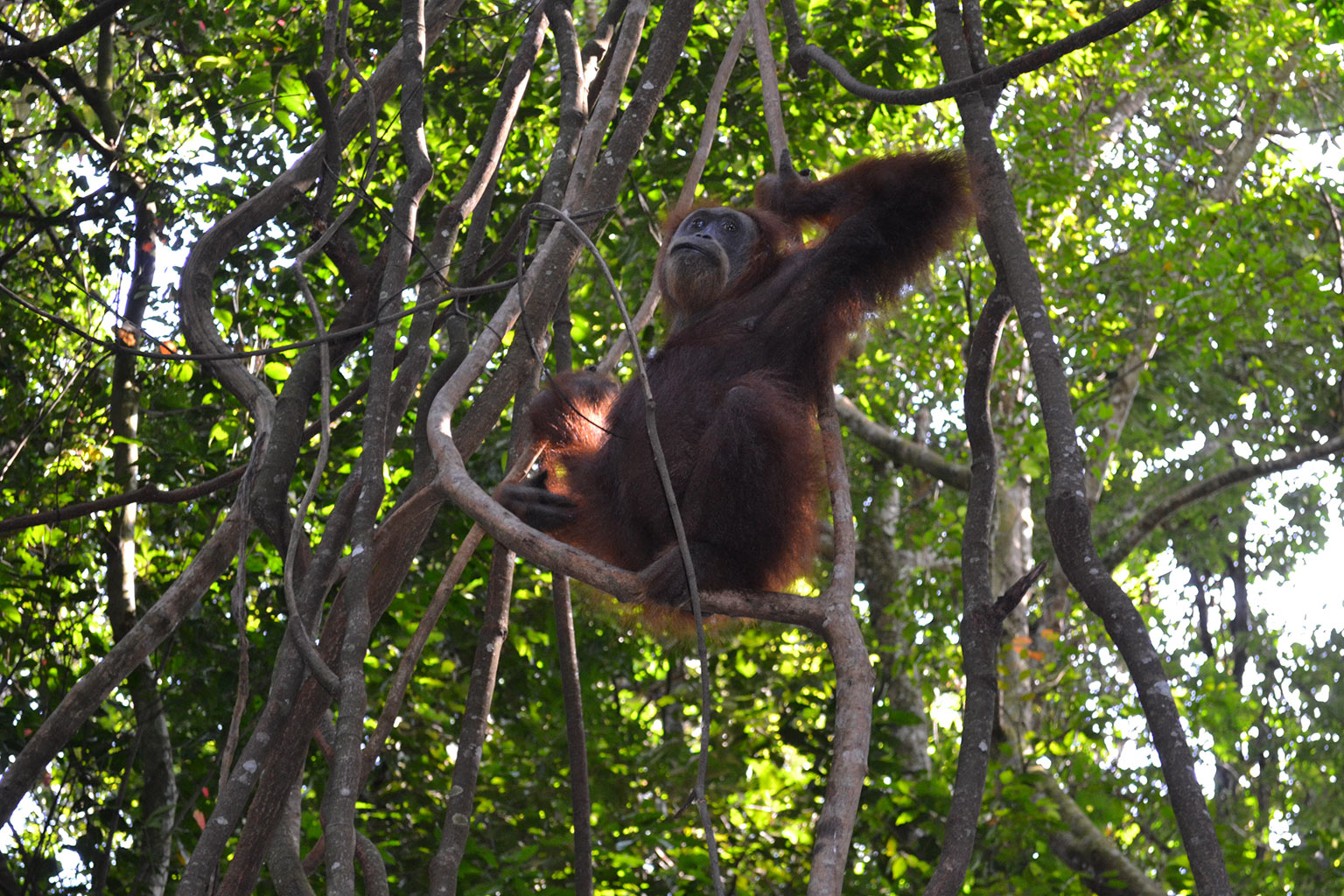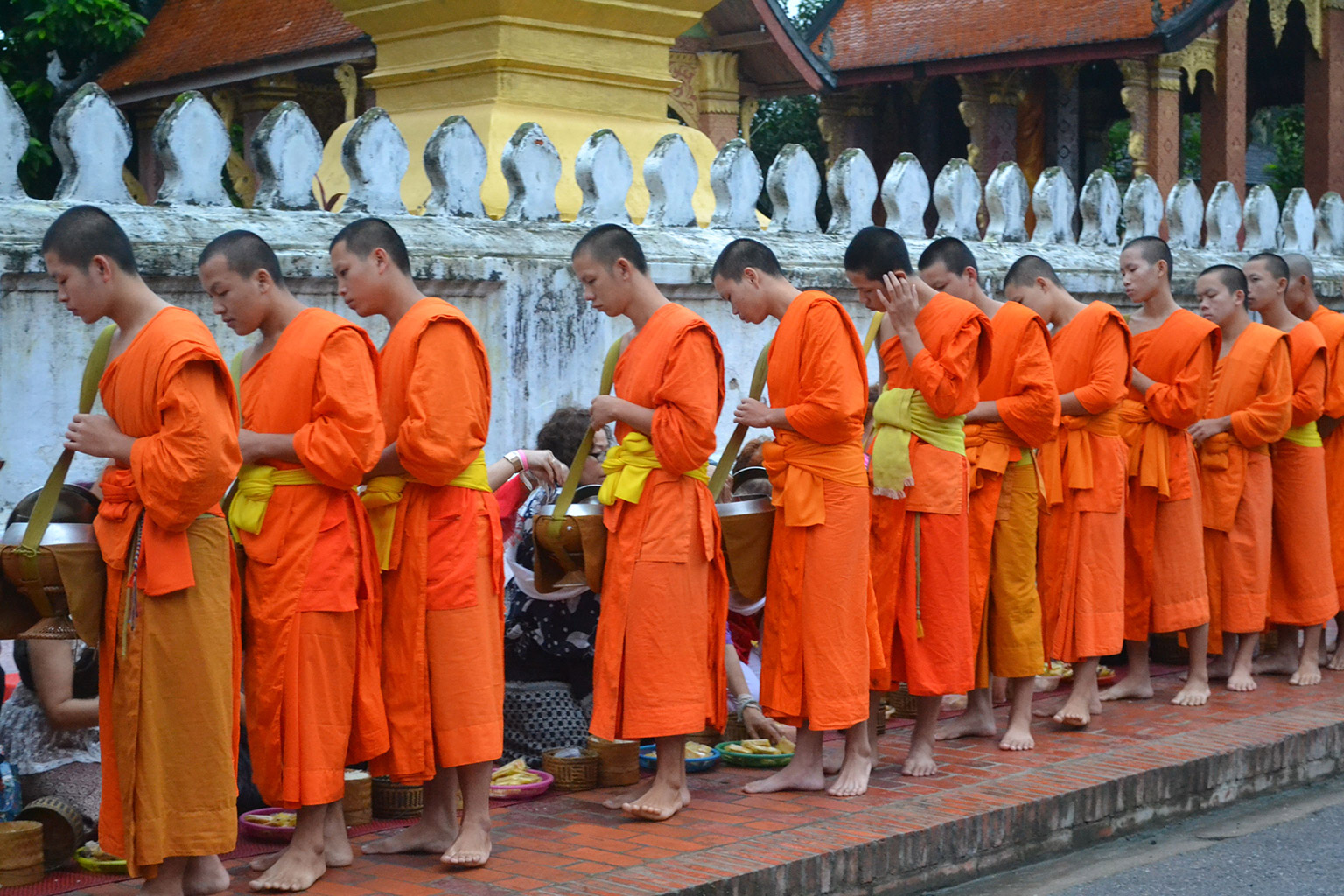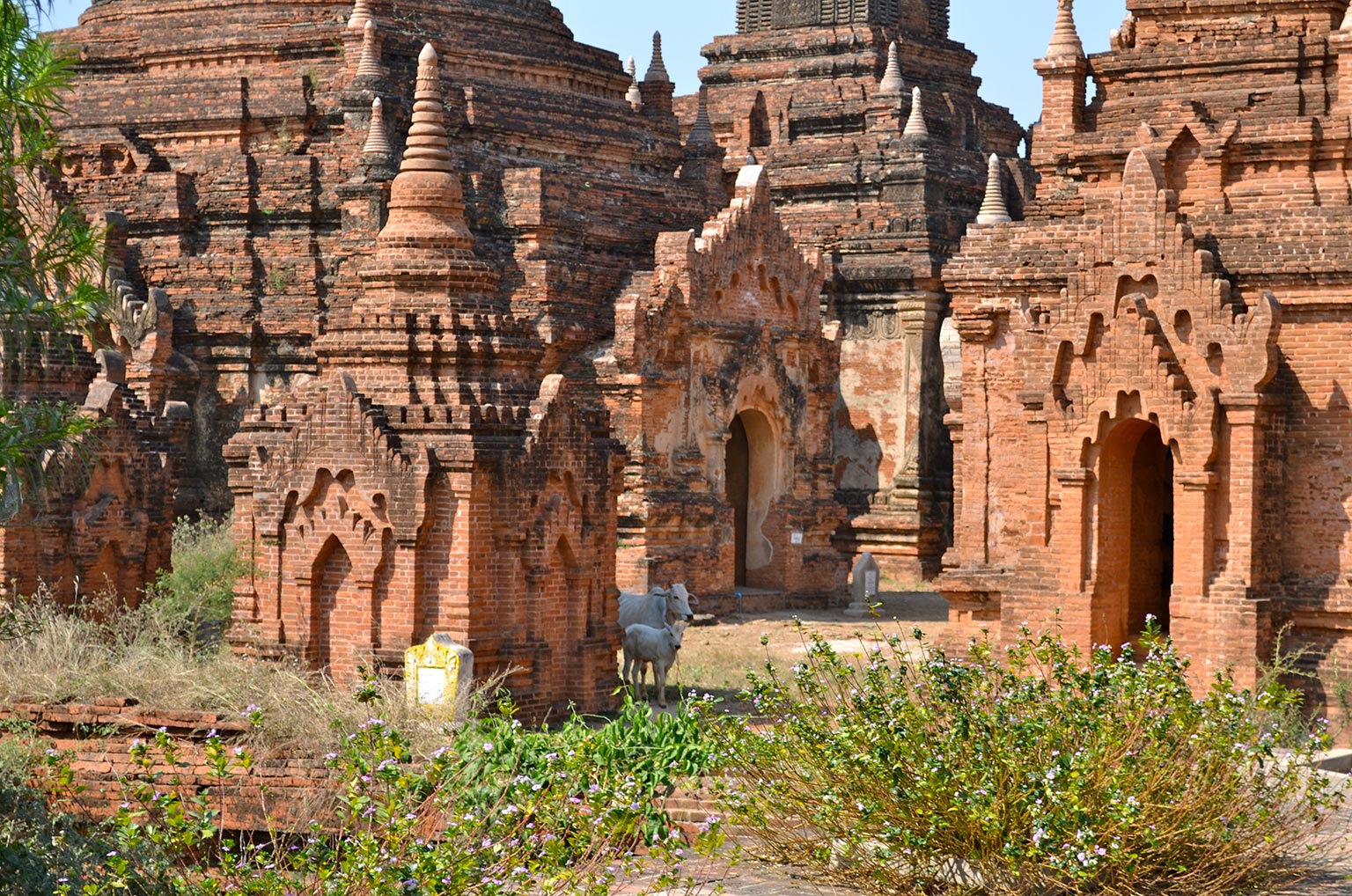 "I remember talking to my mom, and she said, 'From reading your blog and talking to you, I know that this was the right decision. I've never seen you this happy in your whole life.'"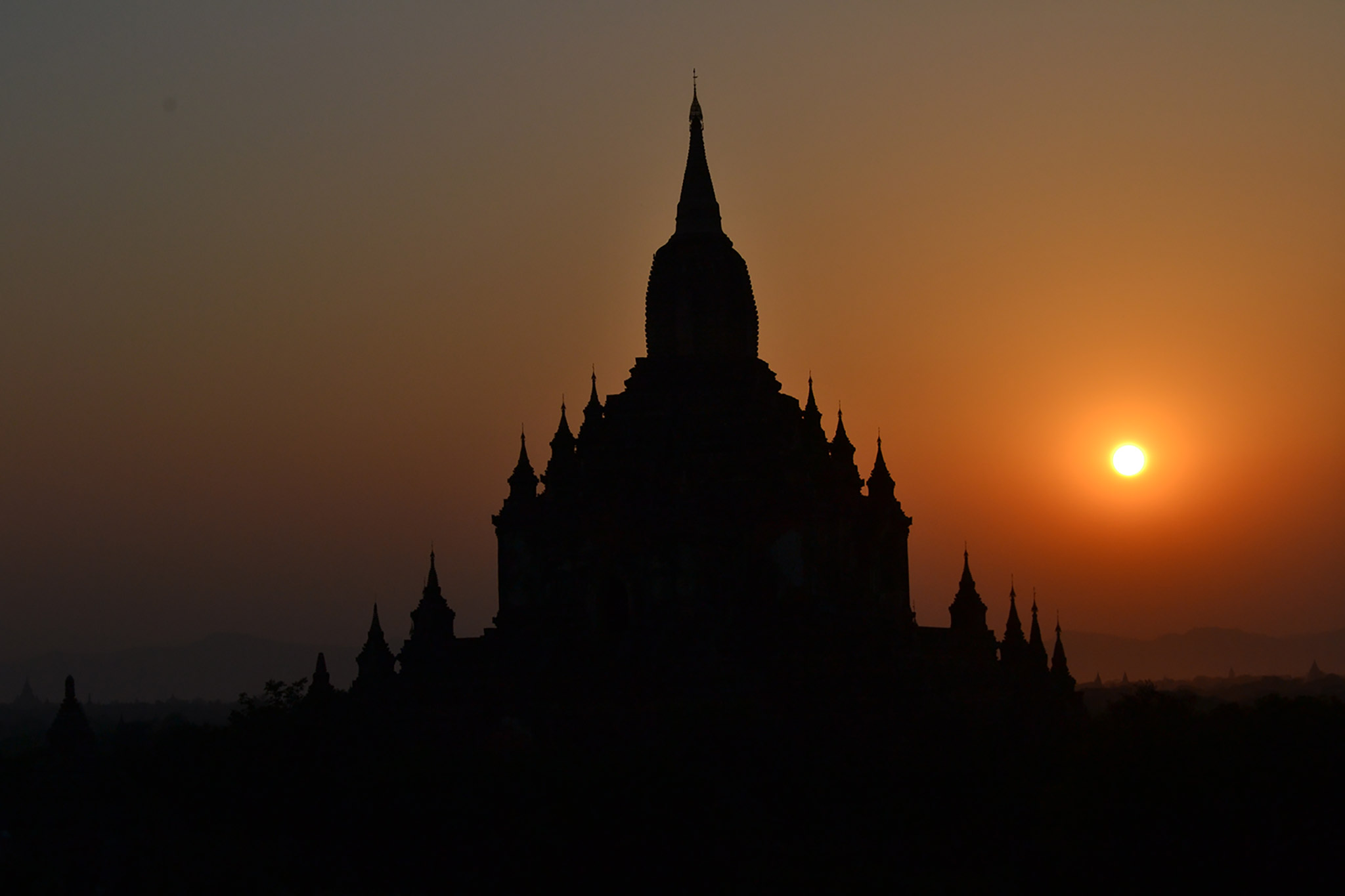 PHOTOS BY TARYN ADLER
"I was smart about it," she elaborates on traveling alone. "I never got drunk by myself at night. I was never out of control. I didn't go out by myself much at night, but if I met people at hostels I would go out with them. I was very aware of the culture. I would wear longer pants in certain places and looser, unassuming clothing. I never drew attention to myself."
The blog had another welcome effect. Six weeks into her trip, Adler says, "I remember talking to my mom, and she said, 'From reading your blog and talking to you, I know that this was the right decision. I've never seen you this happy in your whole life.' Even now, it's a source of pride for them."
Since returning to New York, Adler has been trying to adapt her life to better suit her newfound priorities. At 31, she now spends more time with her family and loved ones, and no longer works around the clock. She is a freelance writer focusing mostly on travel, in charge of her own time, and constantly on the go. (Her Instagram account is likely to induce bouts of envy in the deskbound among us.) She is thinking of turning her blog posts into a book. Oh—and one other thing has changed since her journey to Asia. "I never ask people 'What do you do?'" she says. "It's more like, 'Who are you?' 'Who do you want to be?'"
PHOTO BY EDWIN TSE