Welcome to
The Atlantic's
Year in Review
This guide was created for you, our readers, to give you a better sense of the impact you've helped make in 2018. We'd like to start by saying: Thank you. None of our journalism would be possible without your support, and for that, we're grateful.
Operating a successful journalistic enterprise in the second decade of the 21st century is no easy thing—not simply because of certain global trends that undermine the aims and ideals of a free press, but also because the business of publishing is changing at breathtaking speed.
The Atlantic is, of course, a print magazine. But it is also a digital destination that attracts tens of millions of readers every month (a "real-time magazine," as we call it); an events company that engages tens of thousands of attendees every year; a video studio; a podcasting outfit; a creative advertising shop; a digital-strategy consultancy; and, ultimately, a global network of hundreds of writers, editors, designers, coders, technologists, strategists, and other passionate contributors. All have a common purpose: Honor our legacy, and create the conditions for The Atlantic to succeed for another 161 years.
Below, you'll see just a small part of the work we've done this year: a selection from thousands of articles written, hundreds of hours of videos and podcasts and events produced, and other creative projects pursued. We hope it inspires in you the same sense of pride we feel every day as we strive to fulfill our mission.
If you're not already a subscriber or Masthead member, we invite you to join us. Either way, we thank you, again, for your support.

Bob Cohn
President
Jeffrey Goldberg
Editor In Chief
---
Stories Worth Revisiting
"A great Atlantic story," says editor in chief Jeffrey Goldberg, "is one that combines compelling narrative, rigorous analysis, deep reporting, and strong argument, all in service of the largest idea possible."
The Plot Against America
Franklin Foer's March cover on Paul Manafort, Donald Trump's former campaign manager, was one such story. Not only did Foer chronicle the rise and fall of one of today's most significant political figures, but he also told a broader tale about the moral decline of Washington and the corruption of American politics writ large. Foer showed, in exhaustive detail, the ways Manafort helped create the swamp that Trump later promised to drain. The lobbying firm that Manafort co-founded in 1980—the first to also house political-campaign consultants—obliterated traditional concerns about avoiding conflicts of interest in governmental affairs. One wing of the firm ran campaigns, while the other lobbied the politicians their colleagues helped elect. With this strategy, "the effectiveness and influence of lobbying grew in tandem," Foer writes.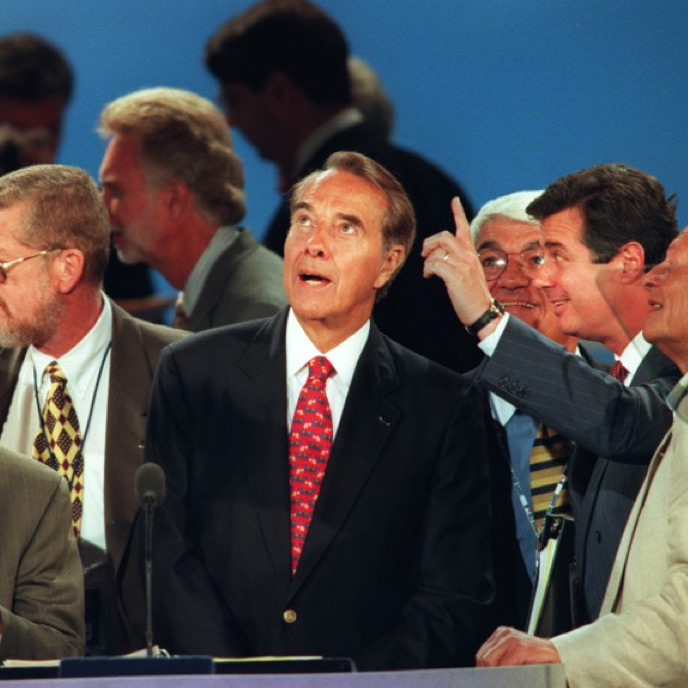 Foer illustrates how Manafort and his firm opened the floodgates to the foreign money and influence that poured into Washington. His client base included brutal dictators from all corners of the world, whose image he polished just enough to gain them approval from American political elites. Foer asserts that Manafort helped persuade politicians to look past—and ultimately accept—abuses of power, weakening the capital's ethical immune system from the inside. While Manafort's role in Special Counsel Robert Mueller's investigation, and the extent of his relationships with the Russians, are as yet unknown, Foer's story is crucial to understanding how the forces that threaten to subvert American democracy grew strong.
The 9.9 Percent Is the New Aristocracy
Another deeply reported cover story was Matthew Stewart's "The Birth of a New Aristocracy," published in the May issue. Stewart challenges the popular myth that America is a pure meritocracy and shows instead that social mobility falls when income inequality rises, as has been the trend for decades. But rather than casting blame on the often villainized 1 percent, Stewart points the finger at a somewhat larger group, one to which he belongs: the 9.9 percent. Its members are not your typical "wealthy elites"; they are, rather, the college professors, doctors, lawyers, and managers next door. He argues that this group has been responsible, in a number of ways, for the widening class divide—and the loss of opportunity for lower-income Americans to find their way into the upper echelons of society.
Stewart's piece positions the 9.9 percent as a new aristocracy, one that is passing on its privilege to future generations and throwing up roadblocks behind them. The 9.9 percent live in safe neighborhoods, attend good schools, receive high-quality health care, and belong to social circles that offer opportunities to them and their children. While life seems ideal for these aristocrats—most of whom don't consider themselves aristocrats at all—the ground is shifting beneath them. Inequality has led to resentment throughout the country. That resentment, in turn, has ushered in political division and instability, most notably in the form of Donald Trump. "The raging polarization of American political life is not the consequence of … a lack of mutual understanding," Stewart writes. "It is just the loud aftermath of escalating inequality."
What I Saw Treating the Victims From Parkland
One of The Atlantic's most-read stories of 2018 was written not by a journalist but by a radiologist. Heather Sher, who has worked in one of America's busiest trauma centers for more than a decade and has diagnosed thousands of handgun injuries, thought she knew everything she needed to know about gunshot wounds. But she was horrified by what she saw when treating victims of the school shooting in Parkland, Florida. A week after the shooting, The Atlantic published her article describing, in visceral detail, the damage bullets from an AR-15 inflicted on the bodies of innocent teenagers. Sher explains that a typical handgun bullet cuts through a human organ in a straight line, leaving entry and exit wounds roughly the size of the bullet. But an AR-15 bullet, which travels almost three times as fast, is different. It "passes through the body like a cigarette boat traveling at maximum speed through a tiny canal," she writes. "The high-velocity bullet causes a swath of tissue damage that extends several inches from its path … Exit wounds can be the size of an orange." A shooter armed with an AR-15 does not have to be particularly accurate in order to kill, and a victim does not have to be exceptionally unlucky in order to be killed.
Sher's experiences treating many of those victims reinforced her belief that AR-15-style weapons should be banned from civilian use—an argument she forcefully puts forth in her article. She offers concrete recommendations for enacting gun control: Repeal the Dickey Amendment, which bars the Centers for Disease Control and Prevention from using funds to study gun violence as a public-health issue. Reinstate the Federal Assault Weapons Ban of 1994, which prohibited the manufacture of semiautomatic rifles for civilian use. And change the conversation that consumes Capitol Hill after a massacre such as Parkland—from one about mental health to one about the AR-15, the common denominator in many mass shootings.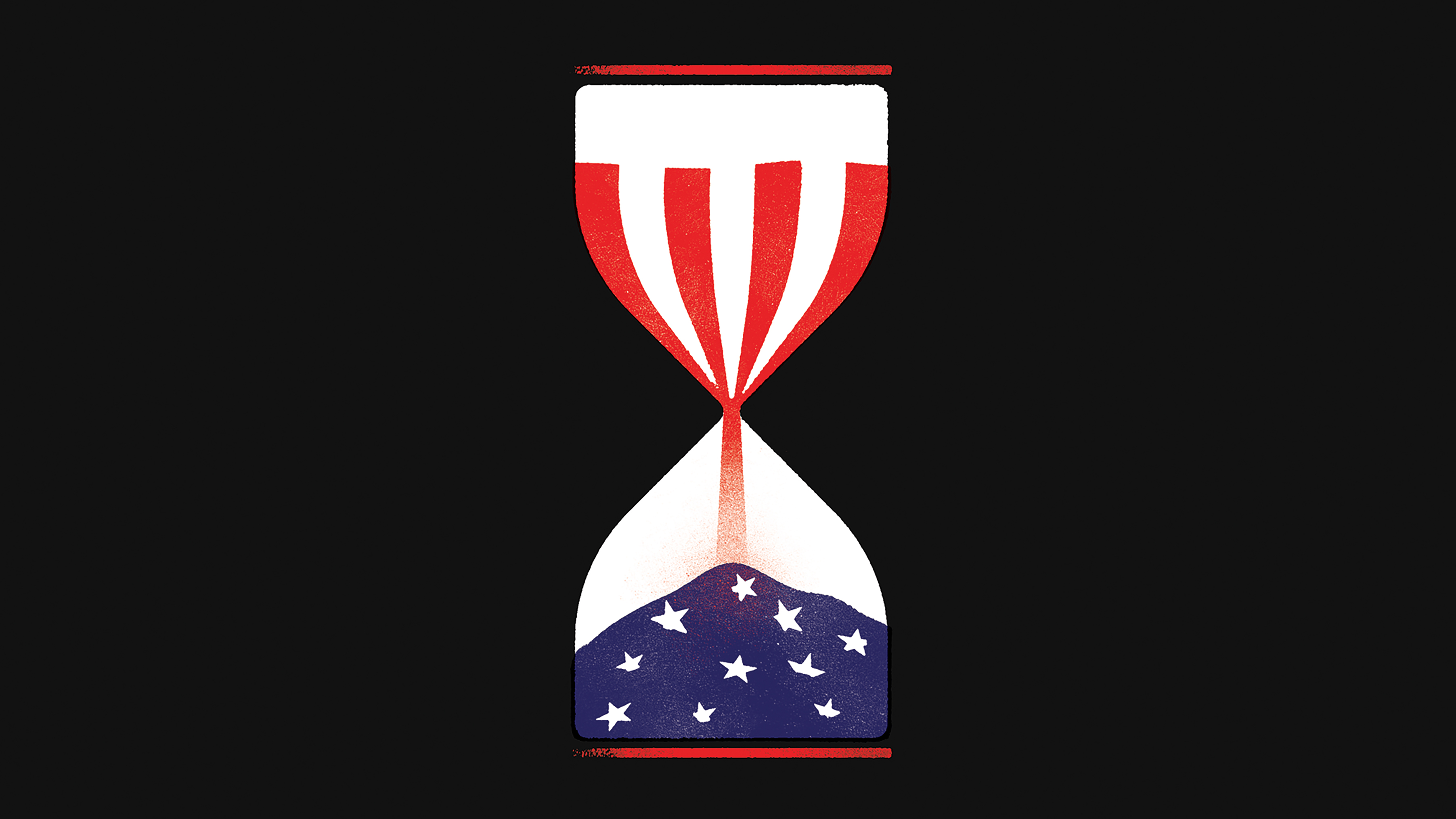 America and the World in Crisis
Not long ago, our democratic future seemed settled. History had ended; liberalism had won. Today, the picture looks far less certain. Autocracy is on the rise across the world, including in that once unlikeliest of countries: America. And so we must ask: Is democracy dying? That is the question The Atlantic explored in its October issue, which featured contributions from Supreme Court Justice Stephen Breyer, historians Anne Applebaum and Yuval Noah Harari, National Constitution Center President Jeffrey Rosen, and other leading journalists and thinkers.
"This issue represents the latest in a series of attempts by The Atlantic to understand the trajectory of democracy and the American idea," Jeffrey Goldberg writes in his editor's note. "Our hope is that you find this a useful guide to a perilous moment."
America's Founding Fathers recognized the fragility of the democratic experiment, which is why they designed the country not as a direct democracy but as a representative republic. In his article "
Madison vs. the Mob,
" Jeffrey Rosen explains how James Madison and the Framers—distrustful of factions, or, in Rosen's words, "impetuous mobs"—built into the Constitution cooling mechanisms that would help temper the heat of popular sentiment. But those mechanisms are no match for the unrestrained passions of our current digital age, in which social media further inflame and polarize public discourse. "We are living, in short, in a Madisonian nightmare," Rosen writes.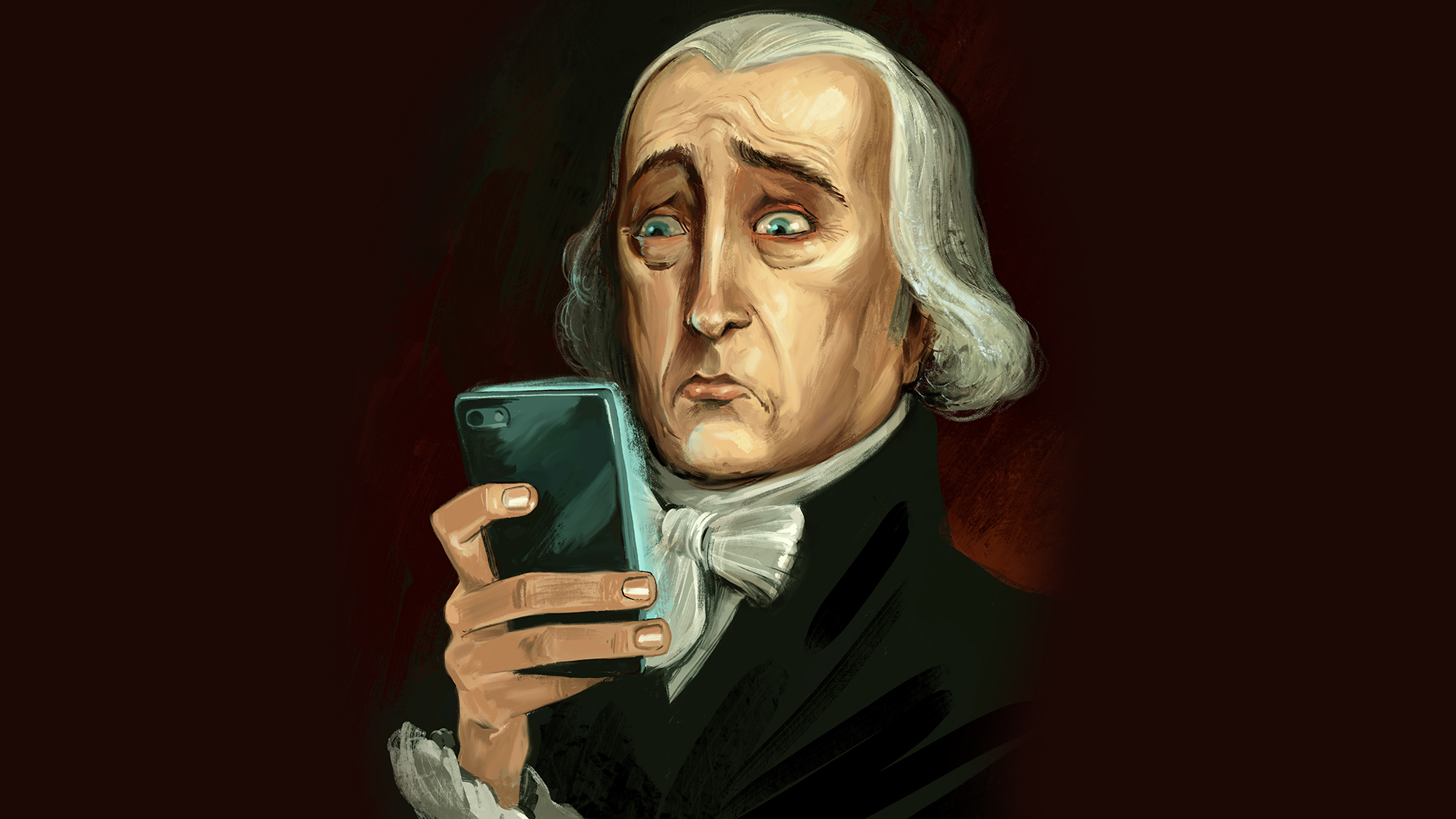 Threats to democracy are not, of course, exclusive to the United States. In her essay on
Poland's unfolding descent into illiberal autocracy
, Anne Applebaum looks at how the changes taking place in that country, including the proliferation of conspiracy theories and attacks on the free press, have been seen many times over in Europe, where the tactics and rhetoric used by today's far right are eerily similar to those once employed by the radical left. According to Applebaum, history is circular, the allure of authoritarianism eternal.
Any assessment of democracy today must also consider technology, which Yuval Noah Harari argues is changing in ways that
now favor tyranny
. In the not-too-distant future, artificial intelligence may render billions of workers economically irrelevant and thus politically insignificant. Surveillance systems and bots could make people easier to monitor and manipulate, allowing those in power to further consolidate control. Far from being the democratizing force it was once hailed as, technology could soon become an essential tool for autocrats—especially if citizens do nothing to stop that dystopian vision from becoming a reality.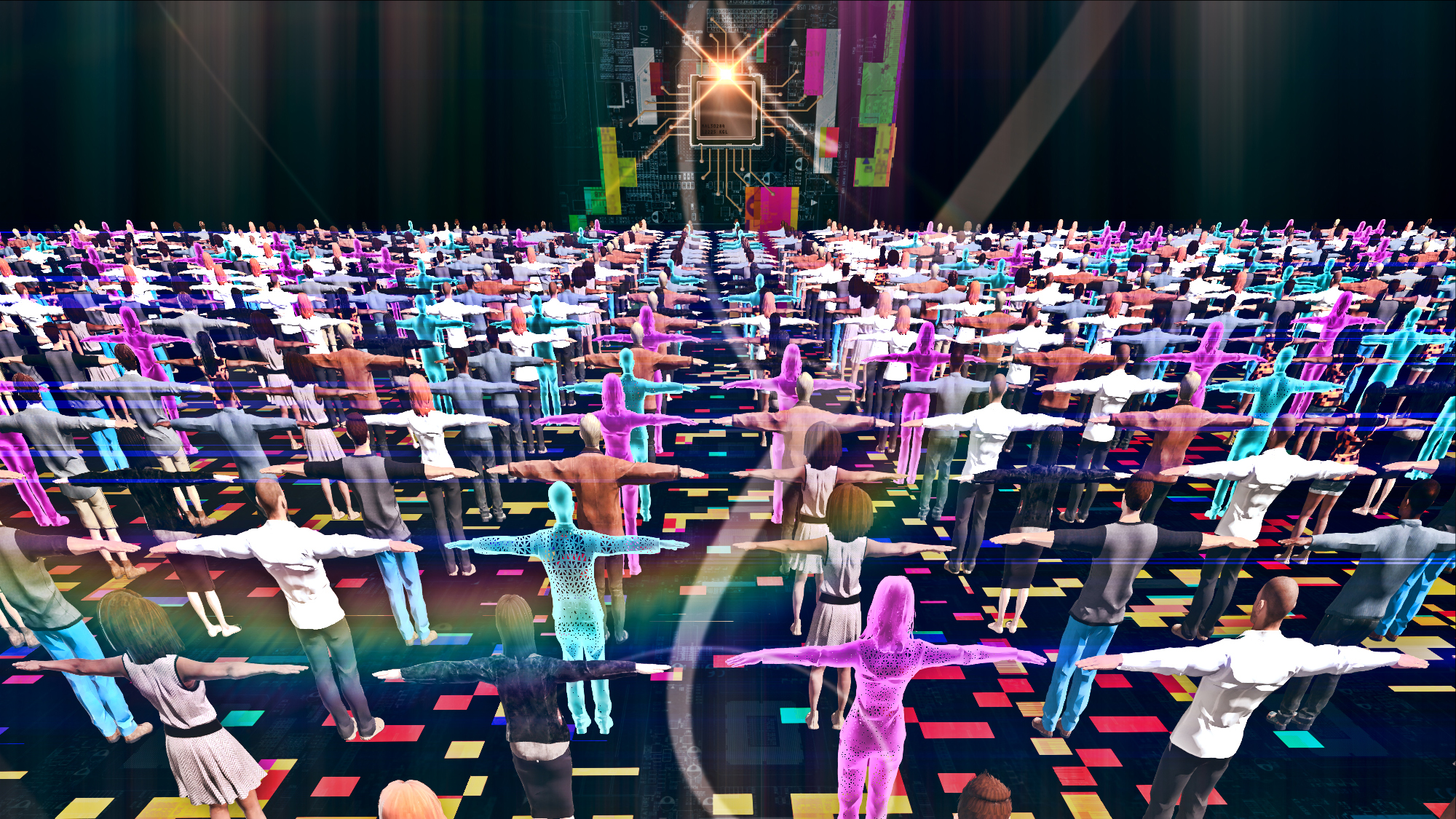 While some dangers to liberal societies are yet to be determined, others are persistent and familiar, particularly to Americans. In his article "
A House Still Divided,
" National Book Award winner and Atlantic contributing editor Ibram X. Kendi argues that racism poses no less an existential threat today than it did 160 years ago, when Abraham Lincoln warned of the disunion that invariably stems from a country "half slave and half free." Today we see blatant displays of racism across the country, from the Unite the Right march in Charlottesville, Virginia, to unthinkable hate crimes. And though examples—and awareness—of such explicit hostility may have increased since Donald Trump's ascent to the presidency, Kendi cites far more insidious policies that have taken root over a longer time horizon: rollbacks of the Voting Rights Act of 1965, reinterpretations of the equal-protection clause of the Fourteenth Amendment, racially motivated gerrymandering. Realizing the promise of American equality demands, as Kendi writes, "a renewed commitment to antiracist policies" and the blanket rejection of racism in all its manifestations, no matter how brazen or subtle.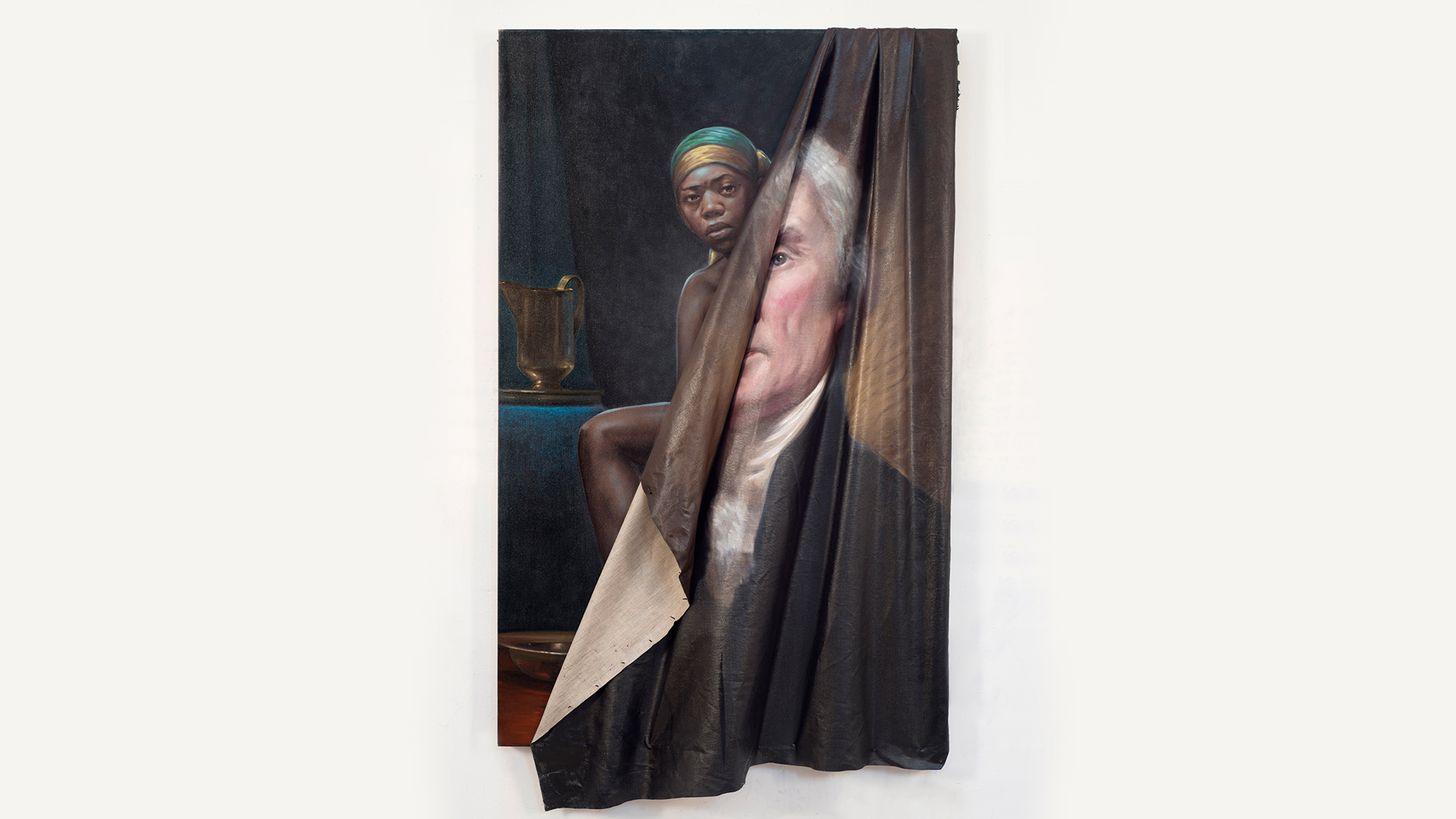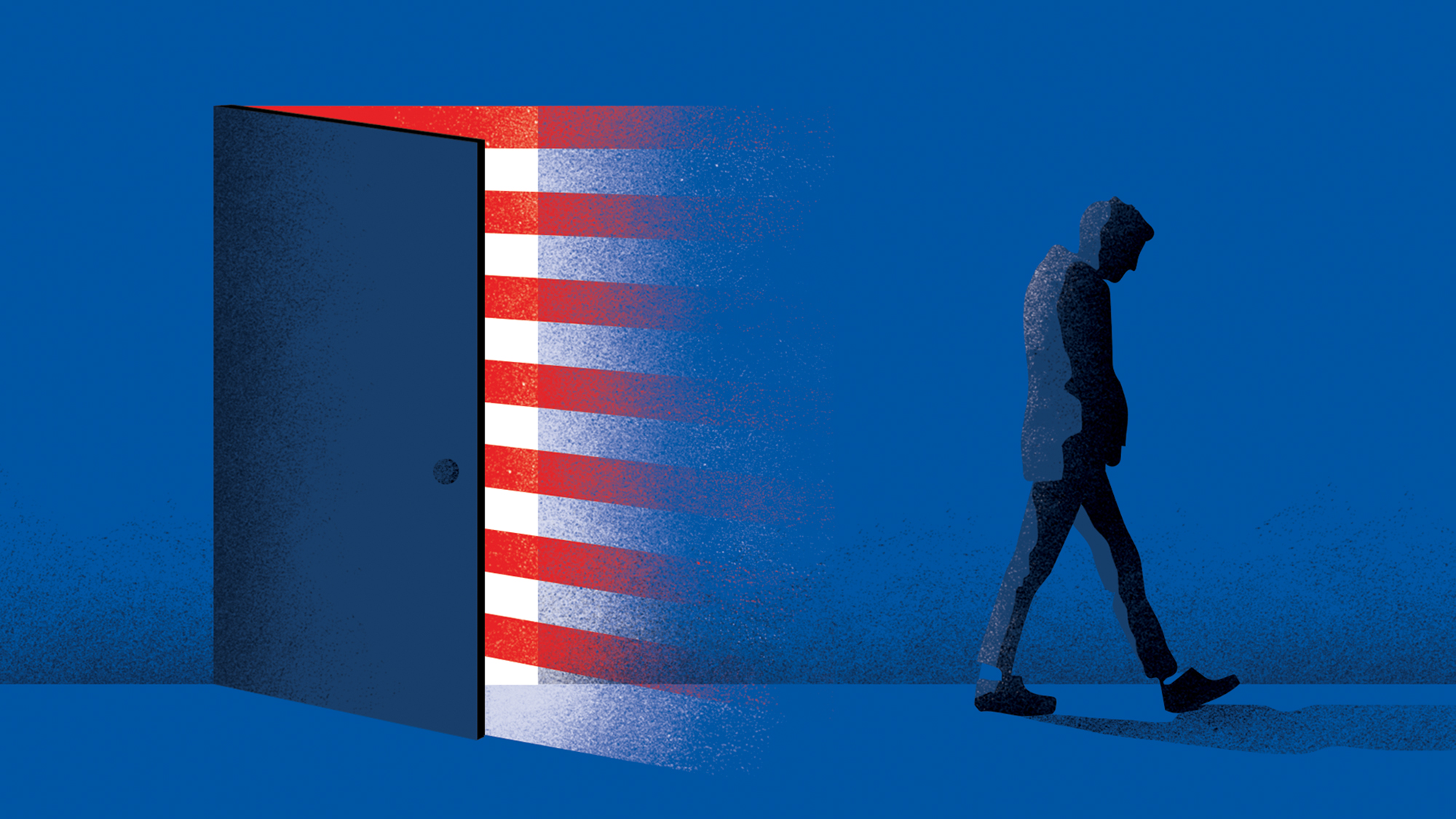 Other contributors sought to locate solutions to the problems afflicting America. Atlantic senior editor Yoni Appelbaum describes
democracy as a habit
, one that must be cultivated intentionally. And, he argues, we've simply stopped practicing it. Dwindling participation in democratically run organizations, from labor unions to volunteer fire departments, has led to diminished faith in democracy itself. The solution, he believes, lies in schools, where students can assemble, write charters, elect officers, make decisions by majority vote, and work through the messy and frustrating process of self-governance. Like most habits, democratic behavior develops over time, through constant repetition. If democracy is to survive, then it must be practiced, nurtured, and fiercely defended.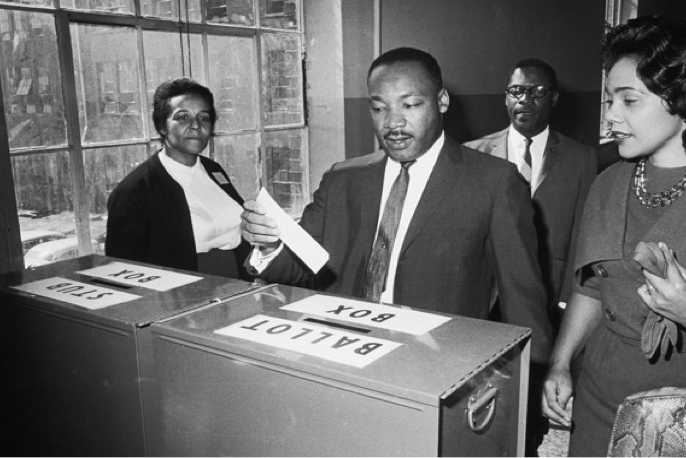 KING: A Special Issue
This year marked the 50th anniversary of Martin Luther King Jr.'s assassination. In honor of his life and legacy, The Atlantic published a special issue—simply titled KING—in March. As editor in chief Jeffrey Goldberg wrote in his introduction to the issue, "When Vann R. Newkirk, one of our staff writers, and Adrienne Green, the magazine's managing editor, proposed that we publish a special edition … I was intrigued, but also concerned that such an issue be an exploration of our fraught moment, and not merely a devotional artifact." What King identified as the "three major evils" of society—racism, poverty, and militarism—served as a framework for the issue, which sought to illustrate not only the broad scope of the issues he took on, but also how they remain largely unresolved, and just as urgent, today.
The magazine featured rarely published works from King himself, including a 1968 speech that encouraged citizens of Eutaw, Alabama, to join the Poor People's March on Washington, which took place one month after his assassination. Also featured was King's historic "Letter From Birmingham Jail," which was published in The Atlantic in 1963 and became a landmark document of the civil-rights movement. Written in longhand while King was imprisoned for protesting segregation, the letter criticized "the white moderate, who is more devoted to 'order' than to justice."
Alongside King's original writings were new pieces by contributors who commented on the unsteady progress toward his dream of equality. In one essay, National Book Award winner Jesmyn Ward reflects on growing up poor and hungry in Mississippi, a state that continues to gut social programs that help many lower-income people of color—and, in doing so, undermines King's vision of a more equal society, which included a guaranteed income for the poor.
Elsewhere in the issue, Pulitzer Prize–winning author Matthew Desmond considers whether the lack of riots in American cities today, even as many of the social evils that incited urban uprisings in the 1960s remain, is a sign of growing suppression rather than increased civility. Responding to a 1967 riot in Detroit, King observed that unemployment, along with racial discrimination, "could be expected to induce rage and rebellion." Rage still exists, Desmond argues, but rebellion has been quelled by mass incarceration and white flight from the neighborhoods where fires once burned.
The collection of essays, speeches, interviews, poetry, and photography explored the tumultuous times in which King lived, his evolution from pacifist pastor to labor-rights advocate to antiwar activist, and the state of his vision today. "What we want to do is challenge people," Newkirk said in an interview with The Daily Show's Trevor Noah. "We want people to read every single article in this issue and come away thinking about something new, something they never even fathomed about Dr. King."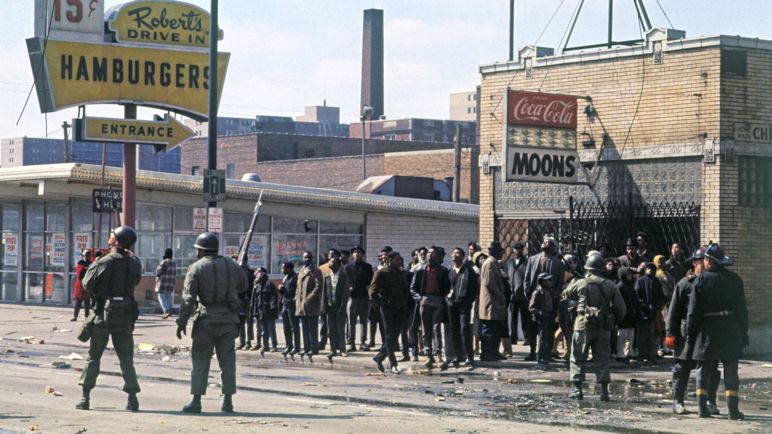 Featuring:
Lauren K. Alleyne
Rev. William J. Barber II
Matthew Desmond
Eve L. Ewing
LaToya Ruby Frazier
Jeffrey Goldberg
Adrienne Green
Bernice A. King
Eli Lee
John Legend
John Lewis
Benjamin Mays
Vann R. Newkirk II
Bree Newsome
Patrick Parr
A. Philip Randolph
Bayard Rustin
Clint Smith
Jeanne Theoharis
Kara Walker
Jesmyn Ward
Jesse Williams
KING in the Classroom
The Atlantic distributed more than 30,000 copies of the KING issue to middle and high schools across the country, and many students used it as inspiration to pursue creative projects. At Sacramento High School, one class redacted words from features in the magazine to create short poems, in a student-initiated assignment called "Black-Out Poetry." At Kipp Denver Collegiate School, students wrote down their own dreams for the future after reading Lauren K. Alleyne's poem "Martin Luther King Jr. Mourns Trayvon Martin," with its refrain, "I dreamed …" Classes at Georgia's Fugees Academy wrote personal reactions to stories in the issue; one student recalled being ordered to remove her hijab, and described her resulting shock, confusion, and, ultimately, defiance. Teachers reported how the issue connected students to King's legacy more deeply and centered his work in the reality of their own lives.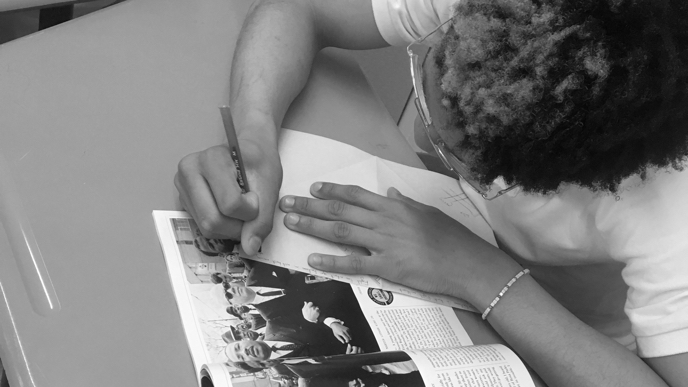 "
We didn't want to make a glossy picture book that turned King into a saint. We wanted to complicate the idea of who this man was.
Adrienne Green
Managing Editor
"
New Initiatives
In 2018, The Atlantic launched three new digital sections dedicated to exploring the intricacies of contemporary family life; the urgent, changing world of literature; and the strongest arguments from today's best writers. Below, you'll hear from the editors of the new sections on some of the stories they were most proud to publish this year.
AtlanticLIVE
From festivals in Washington, D.C., and Aspen, Colorado, to summits on sustainability in Los Angeles and urban innovation in Detroit, The Atlantic's events convened journalists, policy makers, entrepreneurs, scientists, and community leaders to examine, in person, some of today's most consequential issues. "There's something incredibly powerful, in this cacophonous age, about gathering people in a room and grappling with these challenges together," says Margaret Low, the president of AtlanticLIVE. Across more than 100 events in 25 cities this year alone, AtlanticLIVE continued The Atlantic's tradition of exploring a diversity of perspectives through the free exchange of ideas.
The Atlantic Festival
October 2–4, Washington, D.C.
The Atlantic Festival, formerly known as Washington Ideas and now in its 10th year, hosted 117 speakers and 3,000 attendees over three days and nine venues in D.C. Not far from the Capitol Hill chamber that had just seen the tumultuous testimonies of Brett Kavanaugh's Supreme Court confirmation hearings, the festival became a forum for contending with a deeply divided nation. The lineup featured members of the Senate Judiciary Committee—Chris Coons, Jeff Flake, Lindsey Graham, and Kamala Harris—along with national figures including Hillary Clinton and John Kerry; Kellyanne Conway, counselor to the president; and Jerome Powell, the Federal Reserve chairman.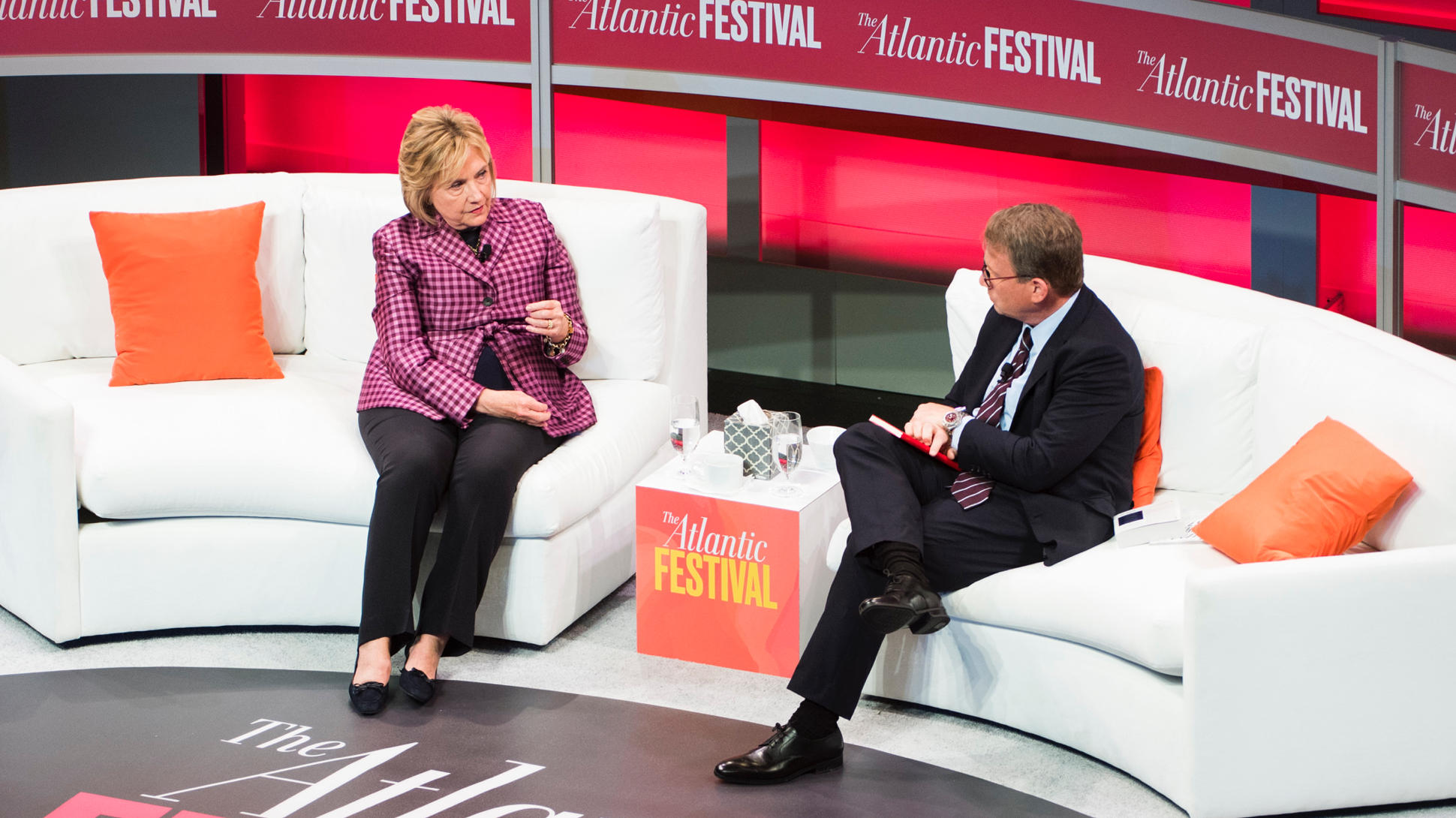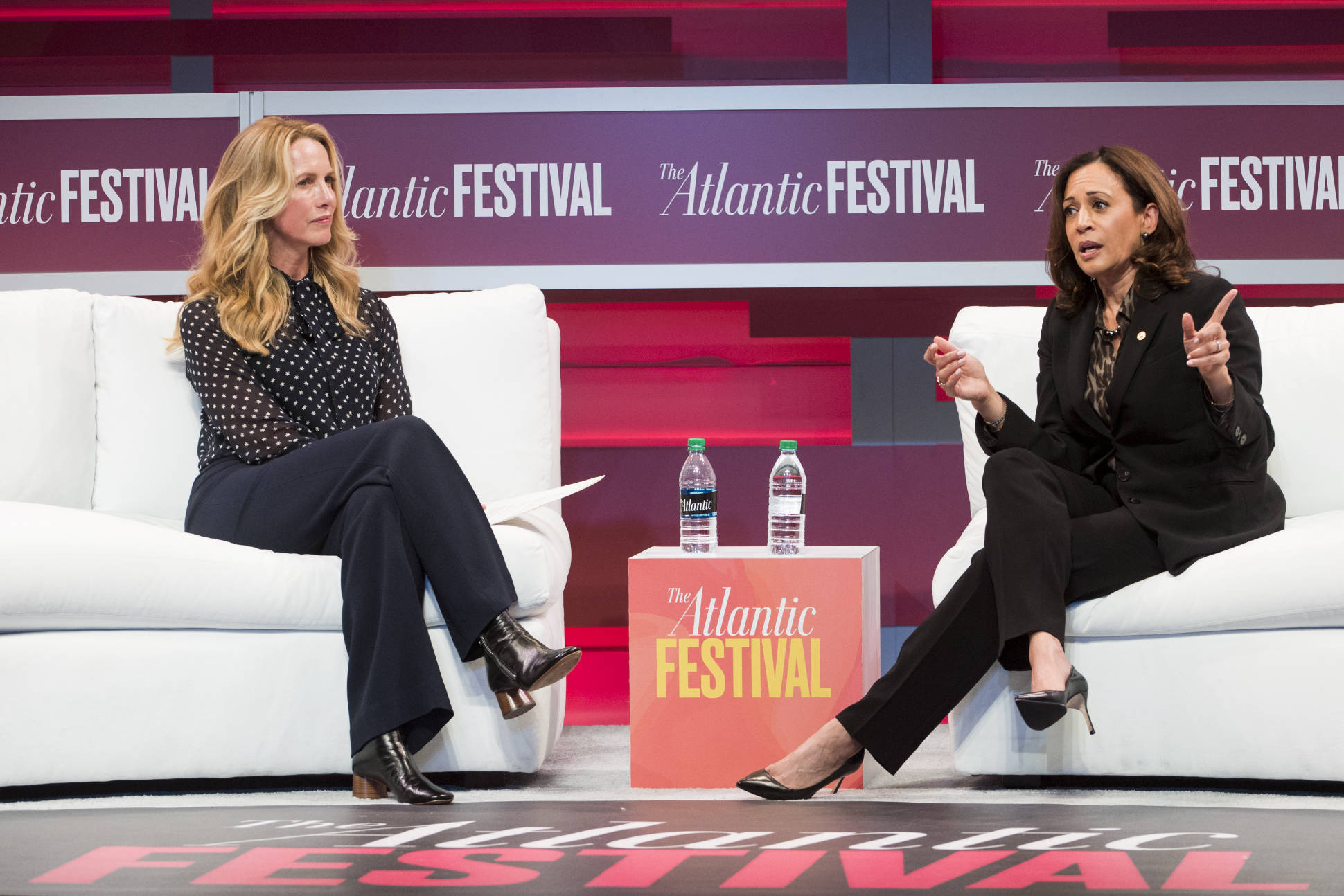 Education Summit
May 1, Washington, D.C.
In the wake of the school shooting in Parkland, Florida, and teachers' strikes in several states, The Atlantic's fourth annual Education Summit assembled students, teachers, school administrators, and education experts from across the country to consider the future of the American school system—and how to make classrooms safer, more inclusive, and more beneficial to all students.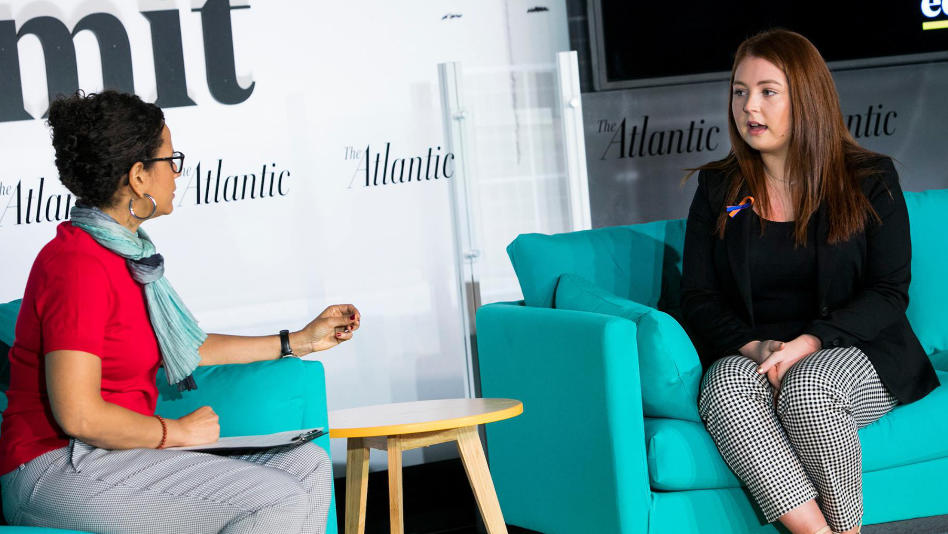 PULSE Summit on Health Care
April 9, Boston
In Boston, one of the U.S.'s major hubs of medicine and biotech, The Atlantic asked why a country that spends far more on health care than its developed-world counterparts does not have better health outcomes. The second annual PULSE Summit brought together experts including doctors, patient advocates, and policy makers to examine ways to fix a health-care system that often leads Americans to fear the cost of care more than illness itself.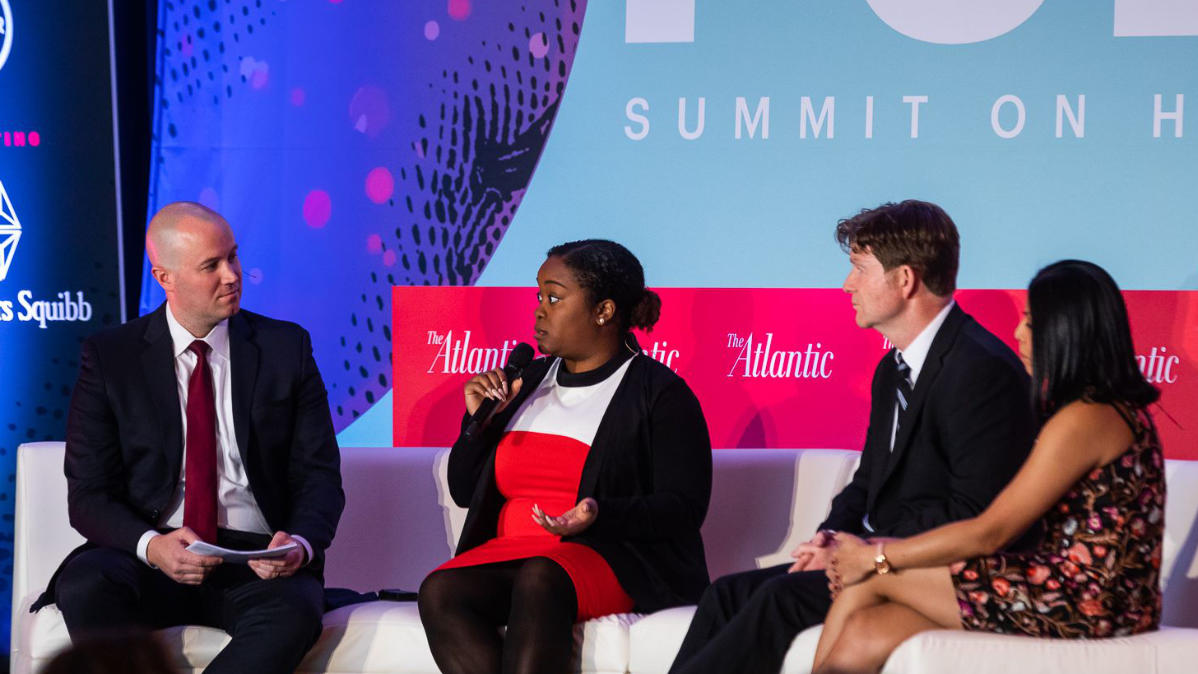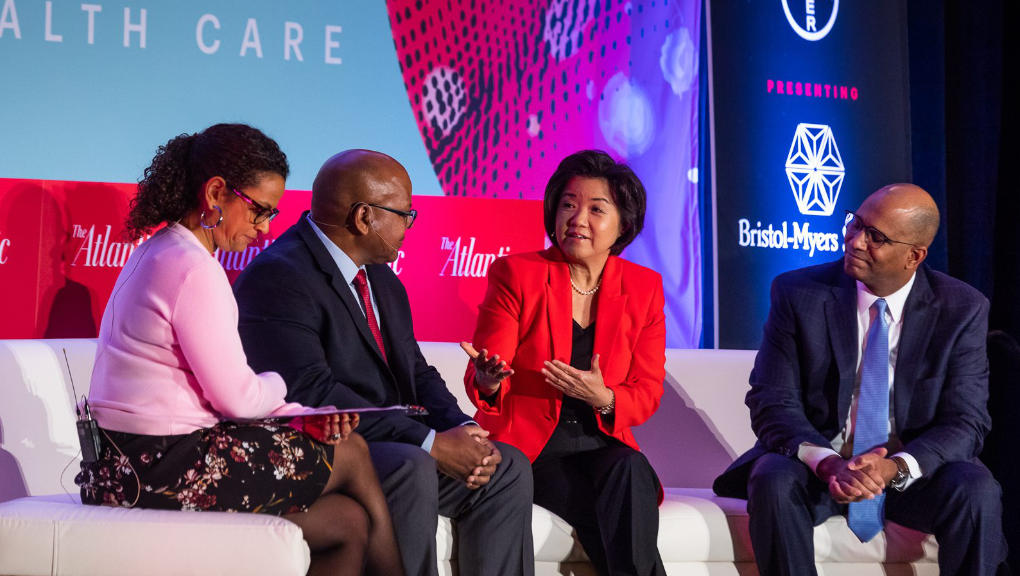 New Faces at The Atlantic
This year, The Atlantic added to its ranks of talented staff in the newsroom and throughout the organization. Meet a few of the new team members who are helping to shape the future of The Atlantic's journalism.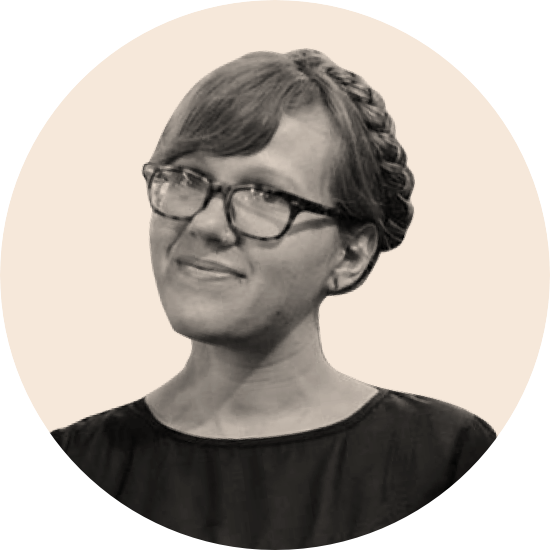 Ellen Cushing
Ellen Cushing, senior technology editor, is leading The Atlantic's new San Francisco bureau. She and her growing crew of journalists are helping to expand The Atlantic's technology reporting at a time when the behemoths of Silicon Valley are wielding unprecedented and increasing influence over people's lives. Their stories will not only cover the latest technological developments and how they're changing the way we live, but also explore, and expose, the inner workings of the industry. Cushing is no stranger to investigative journalism; before joining The Atlantic, she oversaw BuzzFeed News's reporting on sexual assault and harassment. Silicon Valley is "a world-historic locus of power," she says. "It's critical that we approach it with no less tenacity than we would any other little-regulated group that makes decisions that affect millions of people."
Vernon Loeb
Vernon Loeb joined The Atlantic as politics editor after spending decades working for some of America's most influential newspapers. As a foreign correspondent for The Philadelphia Inquirer, he covered the Tiananmen Square protests, the eruption of Mount Pinatubo in the Philippines, and the Gulf War. He reported on the CIA and the Pentagon for The Washington Post before heading an investigative team at the Los Angeles Times. In 2014, he became managing editor of the Houston Chronicle, which was honored as a 2017 Pulitzer Prize finalist for its coverage of Hurricane Harvey. At The Atlantic, Loeb oversees a team of writers who give readers a deep understanding of both breaking news and larger political trends. "We go our own way to differentiate ourselves from the pack," he says. "Part of separating ourselves from the pack is being willing to report much more deeply and write much more daringly."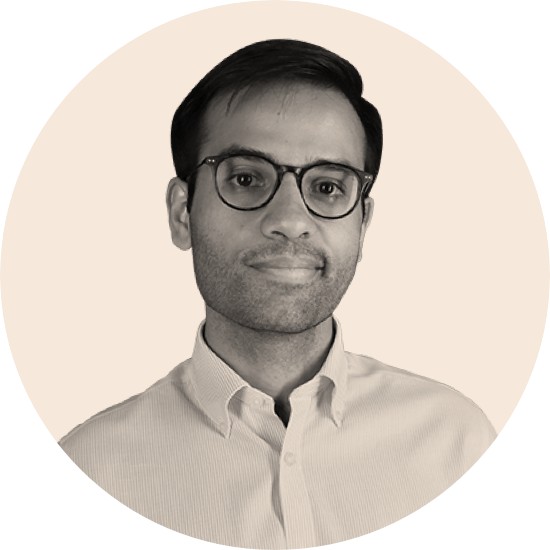 Prashant Rao
Prashant Rao, global editor, is at the helm of The Atlantic's expansion in Europe, managing a team of journalists based in London and Paris, as well as New York and Washington, D.C. Rao joins The Atlantic from The New York Times, where he wrote and edited stories about economics and finance as deputy Europe business editor. Before joining The Times, he served as Baghdad bureau chief for the international news agency Agence France-Presse, covering several tumultuous elections and the fall of Mosul to the Islamic State. He and his team at The Atlantic strive to "tell stories that offer context and analysis about what's happening in the world," he says. "That means looking not only at what governments do, but also at how cultures are changing—or being changed." As for his ambitions in 2019, Rao wants to delve into the forces reshaping the world as we know it, including populism, migration, and the fraying of the postwar order.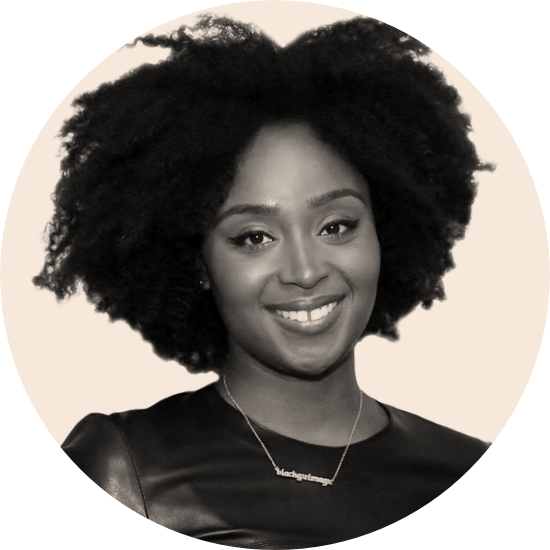 Lauren N. Williams
Lauren N. Williams began her role as a senior editor on The Atlantic's culture desk this summer. Most recently, Williams was a 2018 fellow at Harvard's Nieman Foundation for Journalism, studying how black women have influenced cultural trends in the United States. She was previously at Essence, where she worked as both a news and features editor, assigning stories on politics, education, gun violence, the justice system, and more. At The Atlantic, Williams works with a team of writers who examine the intricacies of American culture in nuanced and unexpected ways. Looking ahead to next year, Williams wants to focus on the intersection of hip-hop and the #MeToo movement—"The genre hasn't yet had its reckoning," she says—as well as the screenwriters, showrunners, producers, and other players who are shaping the entertainment industry from behind the scenes.
Christi Parsons
Christi Parsons joined The Atlantic this spring as director of the Talent Lab, which supports the newsroom both in recruiting talented journalists and in nurturing their growth and development. Along with deputy director Bhumi Tharoor and researcher Abdallah Fayyad, Parsons plays a key role in helping The Atlantic achieve one of its paramount goals: ensuring that the masthead is representative of America in all its diversity. Parsons is a longtime political journalist, having served as a White House correspondent for the Los Angeles Times and the Chicago Tribune. At the Tribune, she tracked Barack Obama's ascent from the Illinois statehouse to the U.S. Senate to, ultimately, the executive office. In 2015, she served as president of the White House Correspondents' Association. Now she and her team in the Talent Lab extensively research and identify fellow journalists who not only fit The Atlantic's style of reporting and writing but also introduce new and surprising perspectives to the editorial department.
---