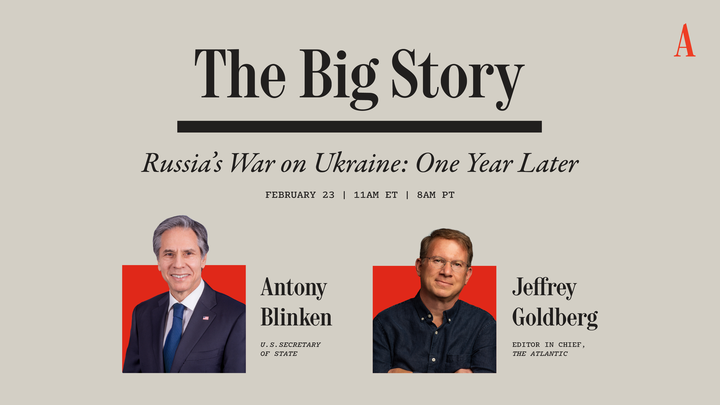 Russia invaded Ukraine one year ago, and in the subsequent months, the region has seen death, destruction, and one of the most severe humanitarian crises in Europe since World War II. With no end in sight, Ukraine's need for aid is rapidly increasing, and global support must adapt accordingly to new priorities within the military alliance. What is the way forward? And what are the implications of this war on the future of America's foreign policy?
U.S. Secretary of State Antony Blinken joins The Atlantic's editor in chief, Jeffrey Goldberg, to discuss the latest developments and global ramifications of the war.
Register for the virtual event here or watch it on YouTube below:
We want to hear what you think about this article. Submit a letter to the editor or write to letters@theatlantic.com.