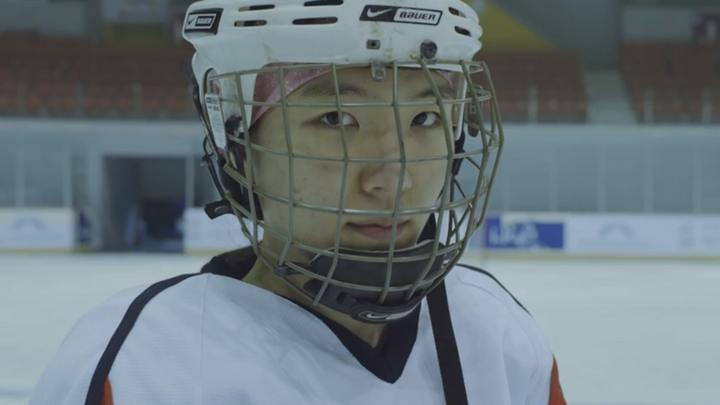 "At first the guys were very cautious when they discovered that I was a female player," says Choa Choi, a South Korean hockey player. "'Oh it's a girl' they would say, and they did not want to steal the puck—basically I could do whatever I wanted." But the unequal treatment on the ice did not last long as Choi's performance quickly bested many of her male counterparts. "When I started to play more aggressively, they realized that they did not need to play any different."
She is no stranger to standing out on the ice. "When I first went to the states to attend high school, they had never had a player from Asia on the ice hockey team," says Choi. "The reason I chose the sport was because I wanted to prove something."
The short documentary, CHOA, follows Choi as she pursues her passions both on and off the rink. The film was a collaboration between UIC Yonsei University and filmmakers Nils Clauss and Adam Hobbs.
To see more work from the filmmakers visit their websites, nilsclauss.com and adamhobbs.tv.
We want to hear what you think about this article. Submit a letter to the editor or write to letters@theatlantic.com.
Paul Rosenfeld
is a former associate producer for video at
The Atlantic
.