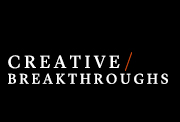 A series of interviews with leaders in media, tech, and the arts
See more
The Internet age is a scary time to work in television. But Paula Kerger, the president and CEO of PBS, thinks risk-taking is the only way to become more digitally friendly. "Some of the things we've learned the most from have been the projects that haven't worked out quite as well," she said in an interview for Atlantic Video's Creative Breakthroughs series.
The 43-year-old network launched PBS Digital in 2012, and it has already found success: Their video platform got 225 million views in May, and in 2013, they won seven Webby Awards. Under Kerger's leadership, the organization is taking a new approach to media, launching viral videos like "Mister Rogers Remixed" and nabbing adaptations like the American version of Downton Abbey and a more modern Curious George. In the video above, hear Kerger talk about how she rebuilt the home of Sesame Street.
This interview was filmed at the 2013 Aspen Ideas Festival.
We want to hear what you think about this article. Submit a letter to the editor or write to letters@theatlantic.com.
Emma Green
is a staff writer at
The New Yorker
. Previously, she was a staff writer at
The Atlantic
, covering politics, policy, and religion.