Crystallography, molecular structures, cosmology -- three things that aren't usually associated with designing a chair or a house, but these scientific subjects are what architects and designers Aranda\Lasch mine to create their modular designs that emulate the infinite.
It's an approach that favors systems over principles, building structures that can replicate in an endless amount of ways like a living system, growing into a variety of possibilities to create abstract forms that challenge our notions of what an object has to look like. Which is why they look to disciplines like crystallography for inspiration and guidance.
While crystallography might seem like it's pretty far removed from how to design a chair or a building, it's actually informing how designers look at the products we use every day -- computer chips, cell phone batteries -- and is, as Benjamin Aranda says "driving an invention in material culture." These ideas might not be so familiar to the average person, but for designers they're shaping how they think about the processes and structures that go into creating an object.
Christopher Lasch defines the companies design ethic as: "For us design is about putting in place a process from which you can guarantee surprises." Surprises that are built using algorithms and formed from fractal anatomies, allowing the duo to find the endless in an object -- whether that's creating a bridge from octahedrons or a crystalline stage set for Yeasayer. As Benjamin Aranda explains: "Our understanding of modularity is something that's not quite obvious or fixed, something that can be a tool for finding infinite variation."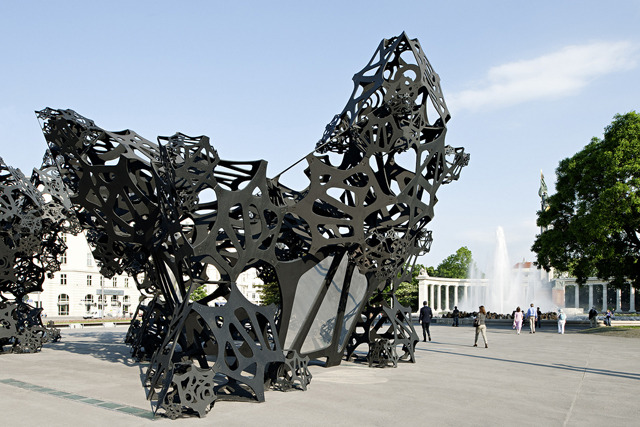 The Morning Line by Matthew Ritchie with Aranda\Lasch and Arup AGU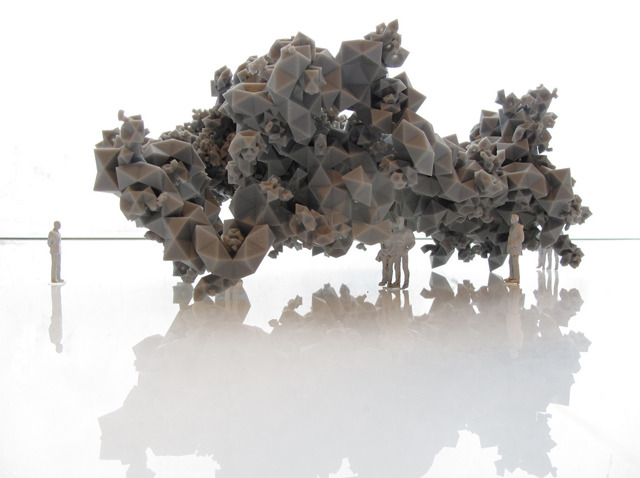 Modern Primitive House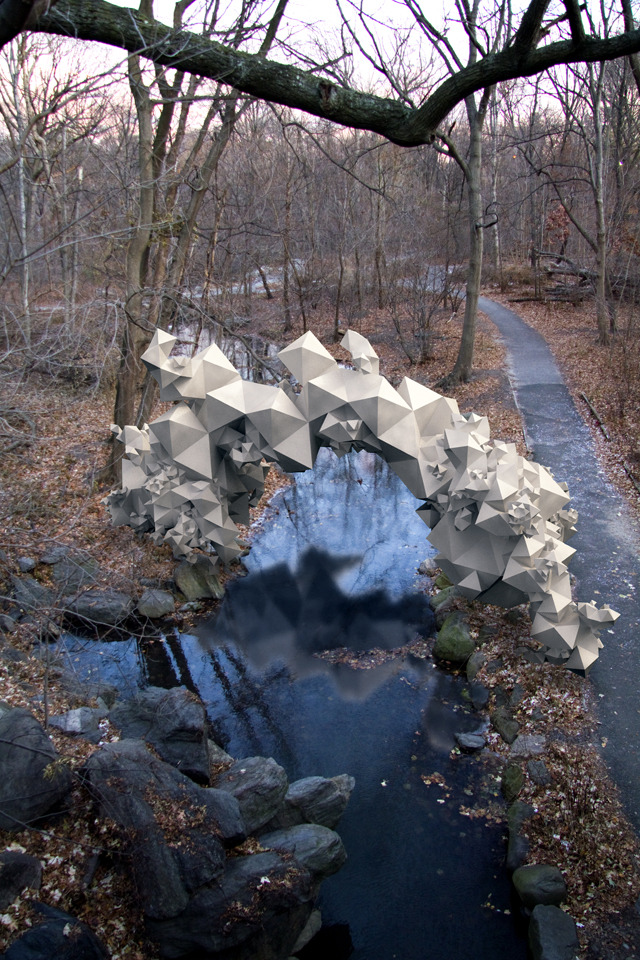 20 Bridges for Central Park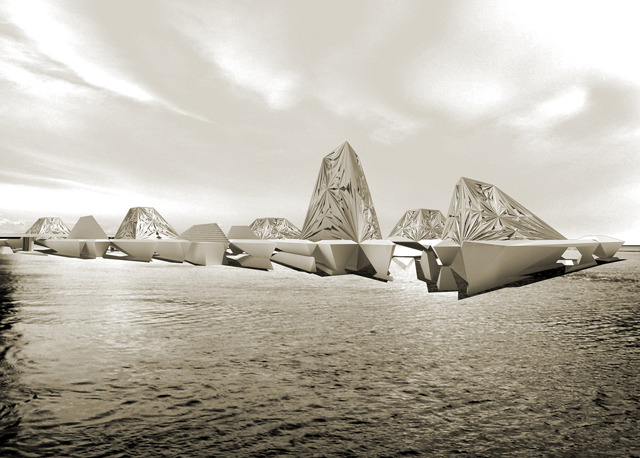 Opera House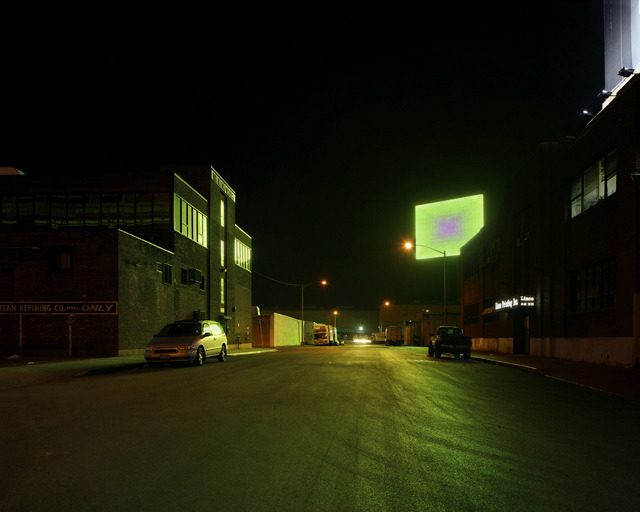 Color Shift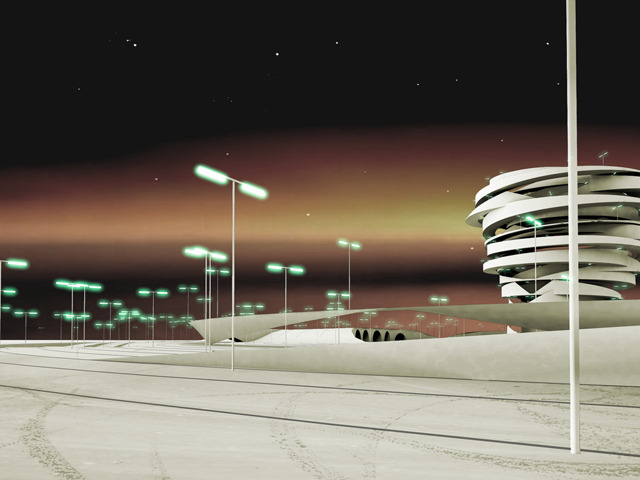 10-Mile Spiral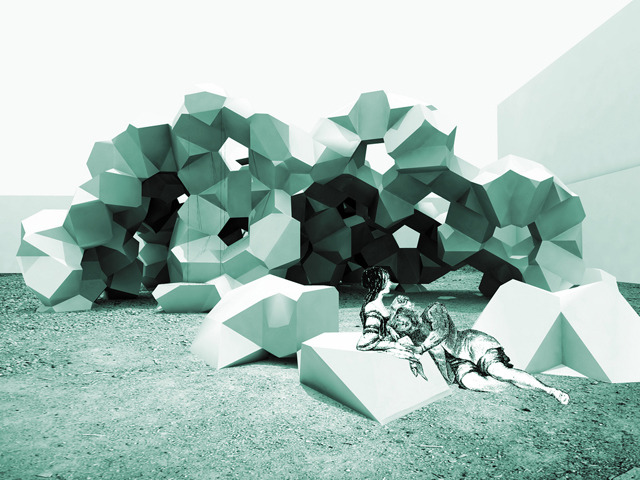 Grotto
This post also appears on The Creators Project, an Atlantic partner site. 
We want to hear what you think about this article. Submit a letter to the editor or write to letters@theatlantic.com.
Kevin Holmes
is Executive Editor of The Creators Project and lives and works in London, UK.