Brazilian artist Raquel Kogan's interactive video installations reveal the relationship between viewer and artwork.
"o.lhar can only exist when visitors look at the display, and when they do, they don't see anything, but the piece sees them. In real time they're thrown into a projection." That's how Brazilian media artist Raquel Kogan explains o.lhar (pictured above), one of her latest works that was exhibited at The Creators Project: São Paulo earlier this year.
The word "olhar" (which translates to both the verb "to look" and the noun "look") suggests what the installation itself shows: Visitors who have agreed to have their blinking eyes shot by cameras. To capture visitors' looks, a sequence of four photos were shot and then projected on the installation, adding to the collective mosaic that kept changing as new images were added. As Kogan says, the installation was "a visual and sound journal of people who were there and interacted with the piece."
Interactivity and human presence have been constant themes in Kogan's work since the '90s, as she prefers landscapes shaped by men more than naturalistic scenery. Her architecture background may explain something about this fascination with human influence over nature, and it's these human landscapes she discusses in her installation and video art.
Below find some images of the materials Kogan used to build the "eyes" of o.lhar. Learn more about Kogan's interactive work in the video above.

Study of the final projection.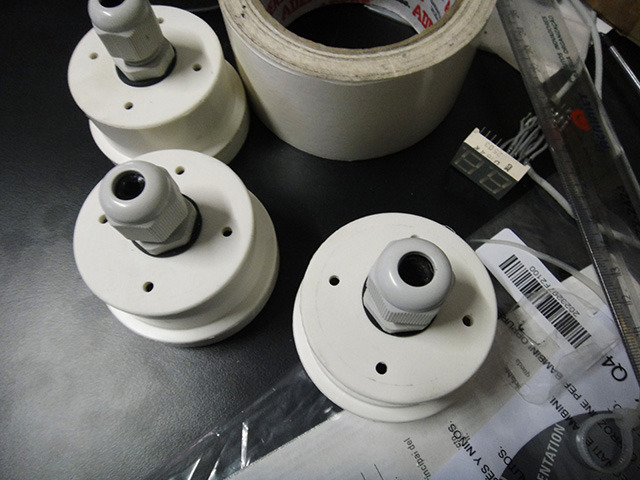 Connectors between the camera, box, and interface.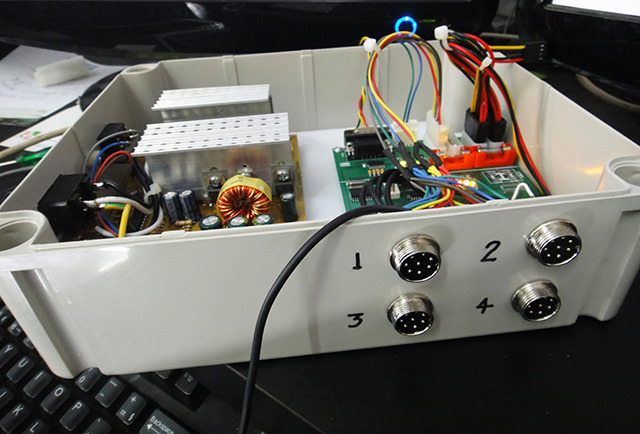 Interface (connects captured looks to final projection via computer).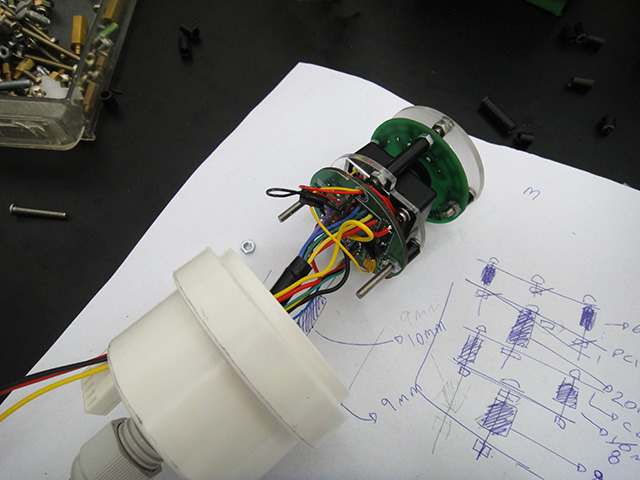 Assembly of the camera boxes.
Mock of the camera boxes.
Photos courtesy of Raquel Kogan.
This post also appears on The Creators Project, an Atlantic partner site. 
We want to hear what you think about this article. Submit a letter to the editor or write to letters@theatlantic.com.