Inspired by the earliest animation techniques, Katy Beveridge designed cutout patterns for bicycle wheels that, when recorded on video at 25 frames per second, create an illusion of movement. She describes the process in a brief interview below, and her laser-cut designs are available in her Etsy store. Stefan Neidermeyer's soundtrack for the piece is composed of bicycle noises recorded during the shoot. 
The Atlantic: What inspired this project?

Katy Beveridge: The project was inspired by people's relationship between process and art. If we can understand how something is made, we will often find a stronger connection with the work. Most traditional animation doesn't let the viewer into the process at all and focuses only on narrative; this was an attempt to flip that on its head a bit.

How did you develop the animations for such unique "playback"?

I developed the designs by looking at the patterns used for old phenakistoscopes and zoetropes, really early methods of animation. I'd initially seen these at the Museum of Childhood in London and was fascinated by them. Different movements are achieved depending on how you arrange the shapes on each segment of the disc. In order to animate properly it's necessary to have the speed of the rotation match up with the frame rate of the camera, so that with a camera running at 25 frames per second the images appear to overlay on top of each other.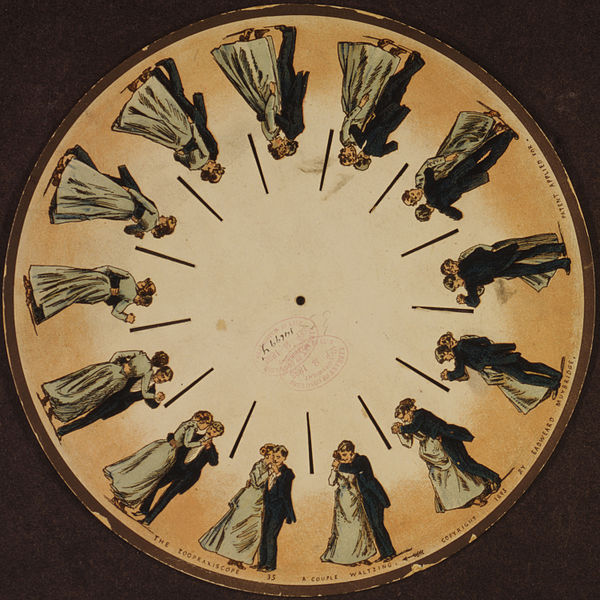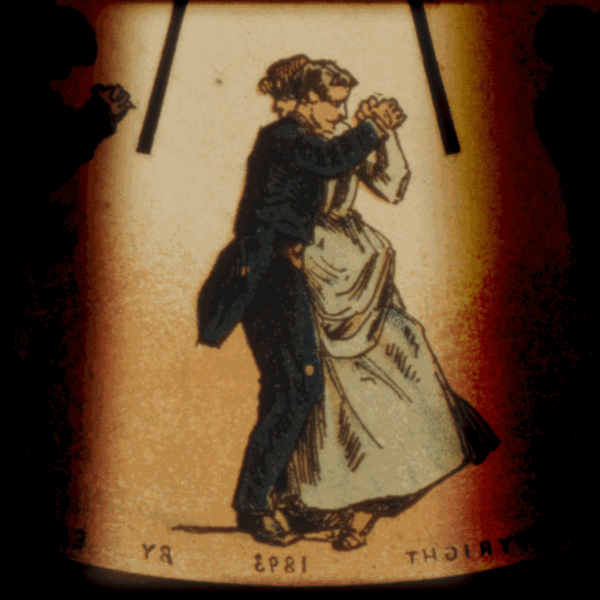 A phenakistoscope disk by Eadweard Muybridge, courtesy of Wikimedia Commons. 

What's next for you?

The initial aim of this project was to get people more involved with animation so ultimately I'd love to turn it into an exhibition and have people be able to sit on the bikes themselves. I think it would be a great interactive exhibition and a good way to get people on bikes! I'm still in my final year of University at the moment so am hoping I'll be able to find the right kind of sponsorship and platform to make it happen within the next few months. 

For more work by Katy Beveridge, visit her website or her YouTube channel. 
Thanks to Jared Keller for the video. 
We want to hear what you think about this article. Submit a letter to the editor or write to letters@theatlantic.com.