Pan Am's 1937 promotional film Flying the Lindbergh Trail traces Charles Lindbergh's earliest flights across the Caribbean and South America, promoting the airline's new commercial flights on their famous clippers, or "flying boats." This excerpt features the Miami-Havana flight, with an amazing shot of what appears to be their Sikorsky S-42 clipper launching from Biscayne Bay. 
The segment continues with a tour of 1930s Havana, a rare glimpse of the nightlife and tourism that flourished in that era. The entire film, split into part I and part II, is roughly 50 minutes long, and includes gorgeous footage of Rio, Iguaçu Falls, and Buenos Aires.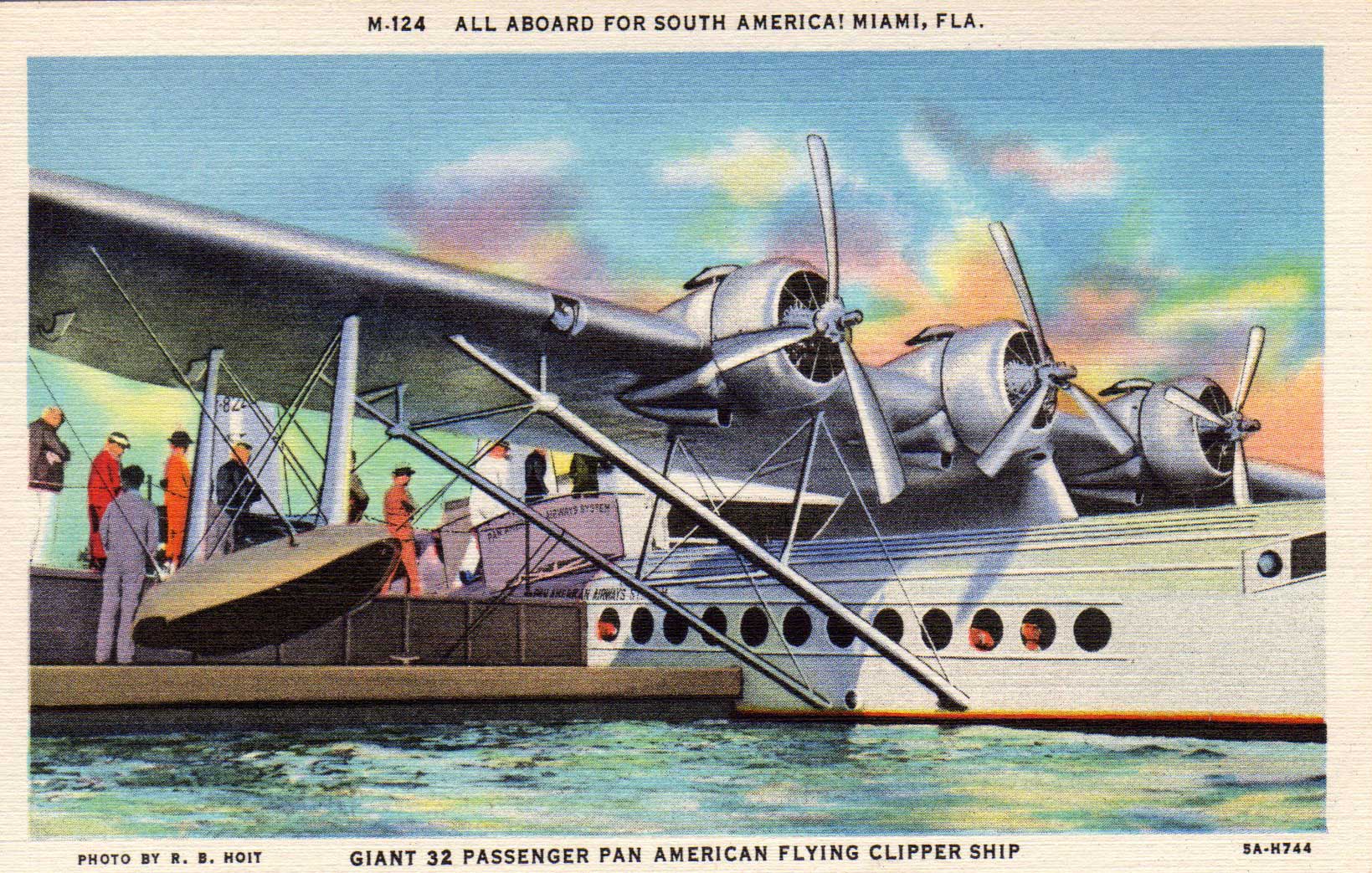 A postcard featuring the Sikorsky S-42, from clipperflyingboats.com.
The Scuttlefish has put together a visual history of Pan Am's Clipper Service, writing that after an inauspicious start, the service rapidly grew to take over the world:
In August of 1934, the first Pan Am Clipper, a Sikorksy S-42, took flight with 32 passengers aboard on a six-day passage between Miami and Buenos Aires, but the trip would take 6 full days as a plane would only span 1,200 miles before needing refueling. Little did they know that within just a decade, they'd serve most South American cities, out-train the U.S. Air Force, and become the "chosen instrument" for the United States' overseas operations, all with their "flying boats."
To watch this film in its entirety, visit the Prelinger Archive. 
We want to hear what you think about this article. Submit a letter to the editor or write to letters@theatlantic.com.